So here we are, my equivalent of a baby shower, but without the emphasis on stuff, and a lot messier than the average pregnancy party too...
Hi children!
First, while the children were playing dominoes and eating marshmallows under supervision of Martin, HENNA! None of us had had much practice at this, but it was really a lot of fun (and certainly *one* way to break the ice)...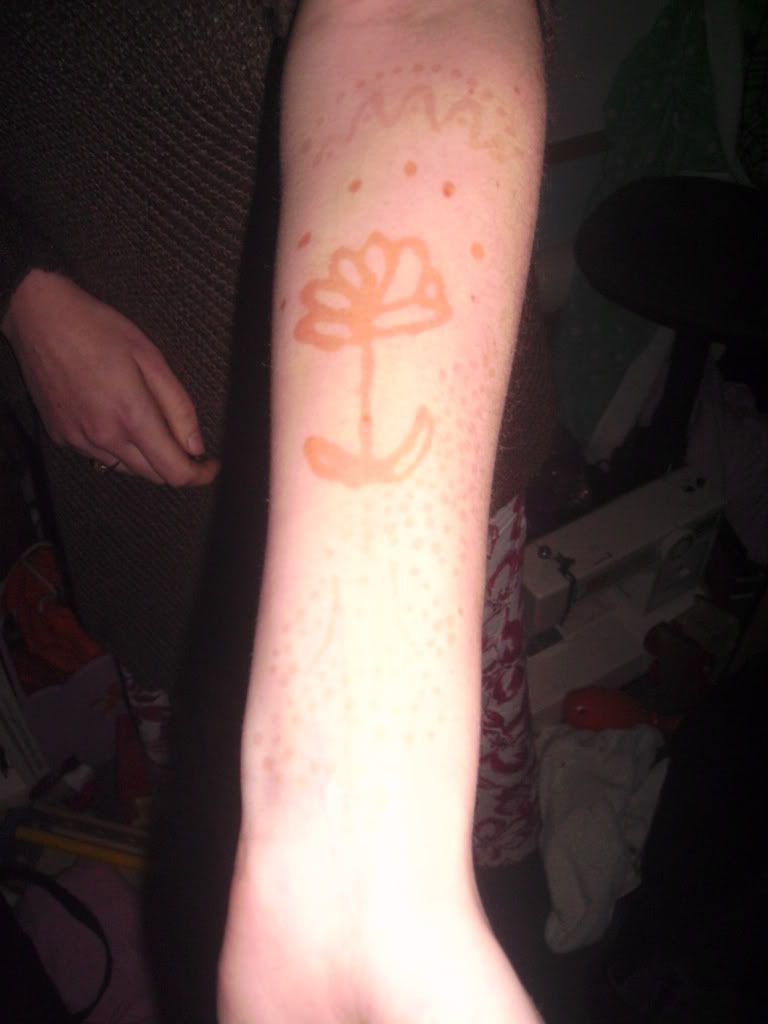 Emma,
Jeni,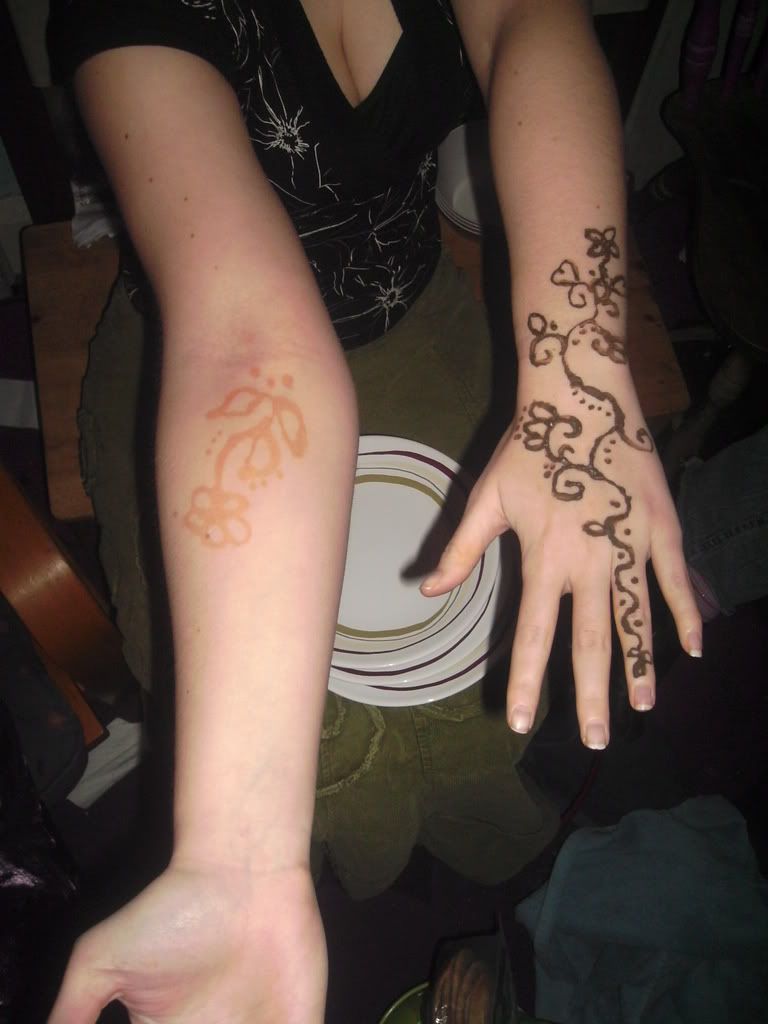 And Lorraine!
Doing my belly-henna...
We made felt beads (just one or two each, because they took a lot of rolling). And after everyone had gone, I turned them into this! Thankyou so much for the extra trouble a few folk went to to wrap up the wooden hoop, you can see how gorgeous it looks all hung with decorations.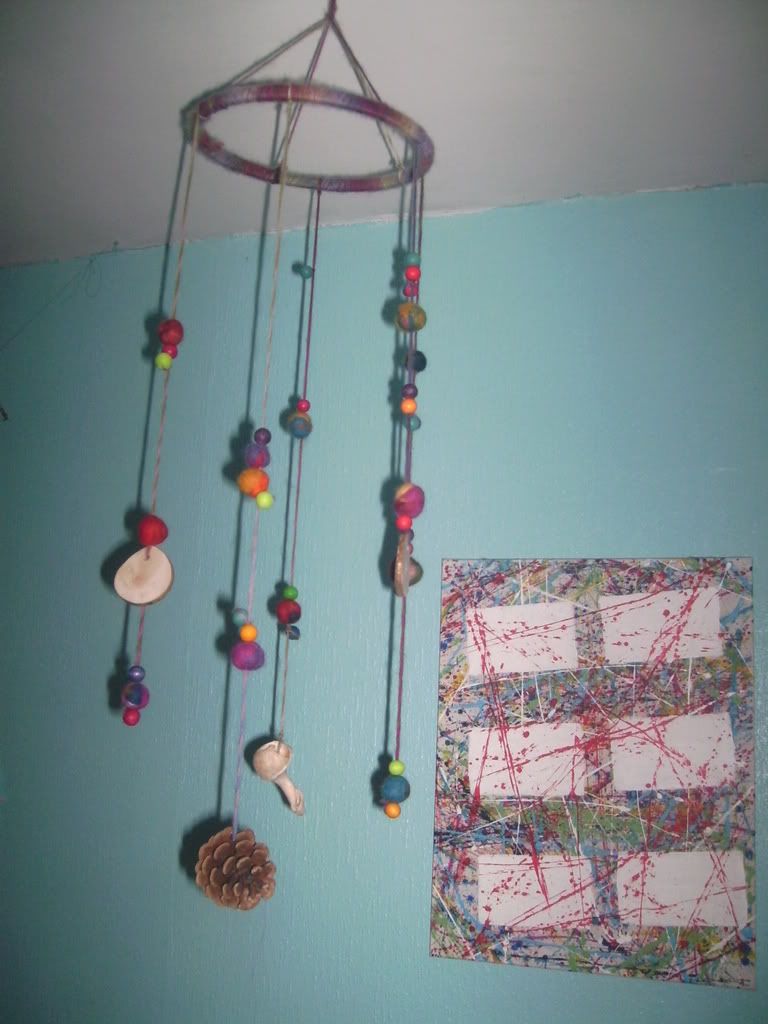 Feast! Tabouleh, pitta, humous, tatziki, salad, bean salad, falafel (or wherever the letters go in that one), feta and olives. Followed by cake and brownies. :)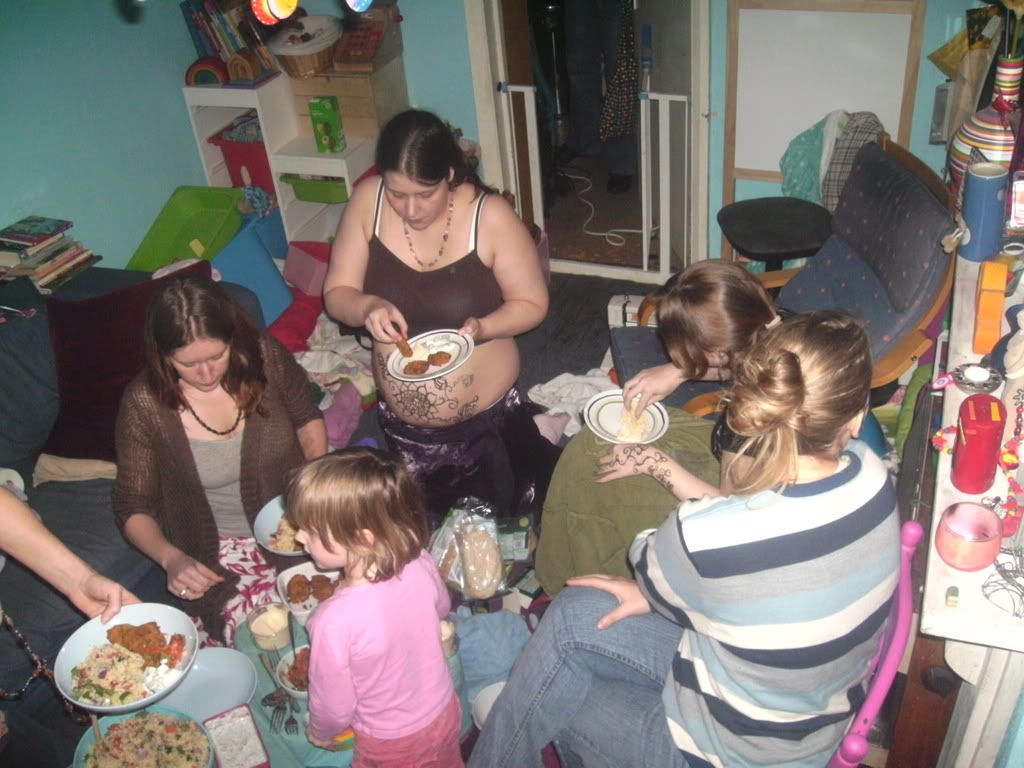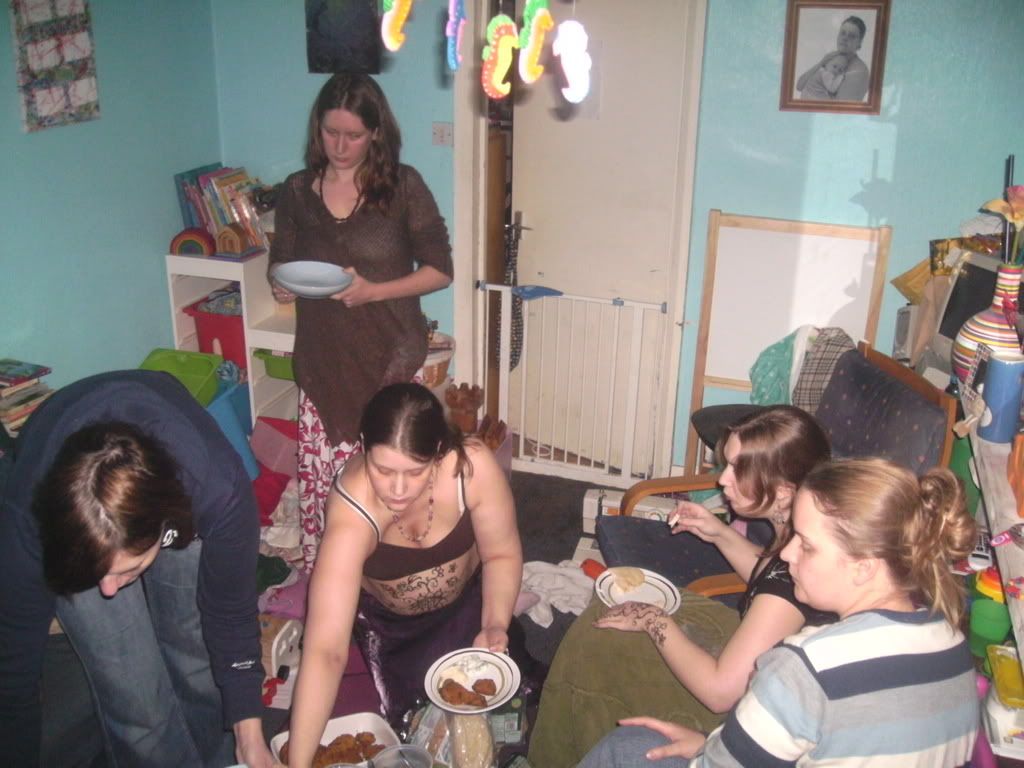 And silk painting, with Emma's new batik tool and a pan of hot wax (Morgan nearly gave everyone a heart attack when she came into the room and ran right at it - eek). Recommended group craft! - but keep toddlers shut away somewhere until the wax is cold. :S
At least the older tots had the sense to keep back!
Isn't the finished baby blanket fabulous? Perfect in fact, and so much more special for being a collaboration.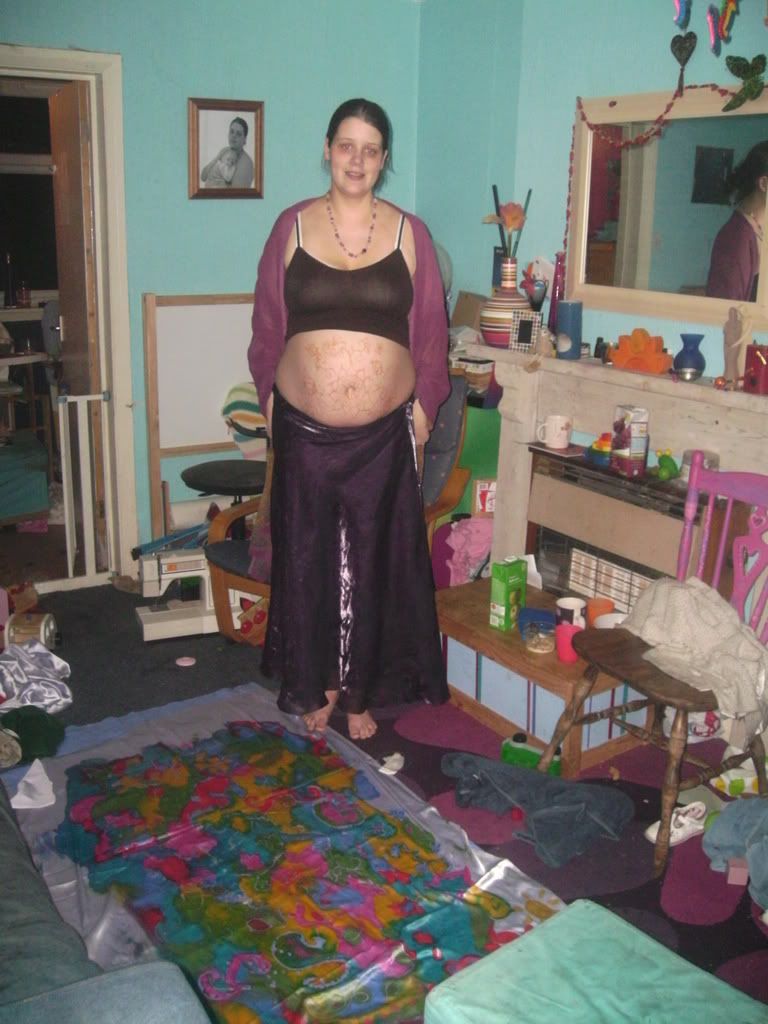 My finished and dried Henna staining. Sunflower, pomeganates, vines, lotus flowers and daisies. And a little heart by Kim - and lots of dots (by everyone, because we liked the effect).