Another great book for this time of year - and a well-loved theme around here normally anyway. The Little Red Hen is probably Morgan's favorite story and we often tell stories of our own invention when baking or cooking, about where our ingredients grew and how they were picked and how they got to us. :)
Making our own butter; the jar has about six small smooth clean pebbles added to agitate the cream. Be careful not to bash it on anything if you use a glass jar, and don't get too enthusiastic in the last stage (which is pretty hard work, I had to do the last ten minutes or so myself) or the bottom might well drop out of your jar... Um, yes, from experience. ;)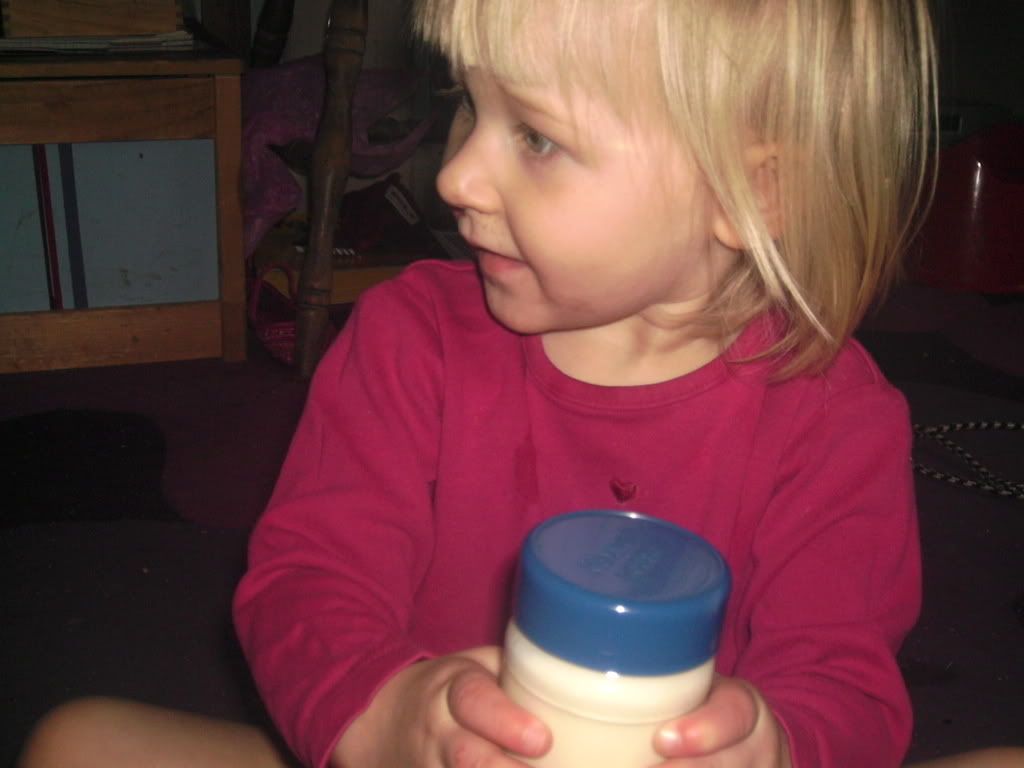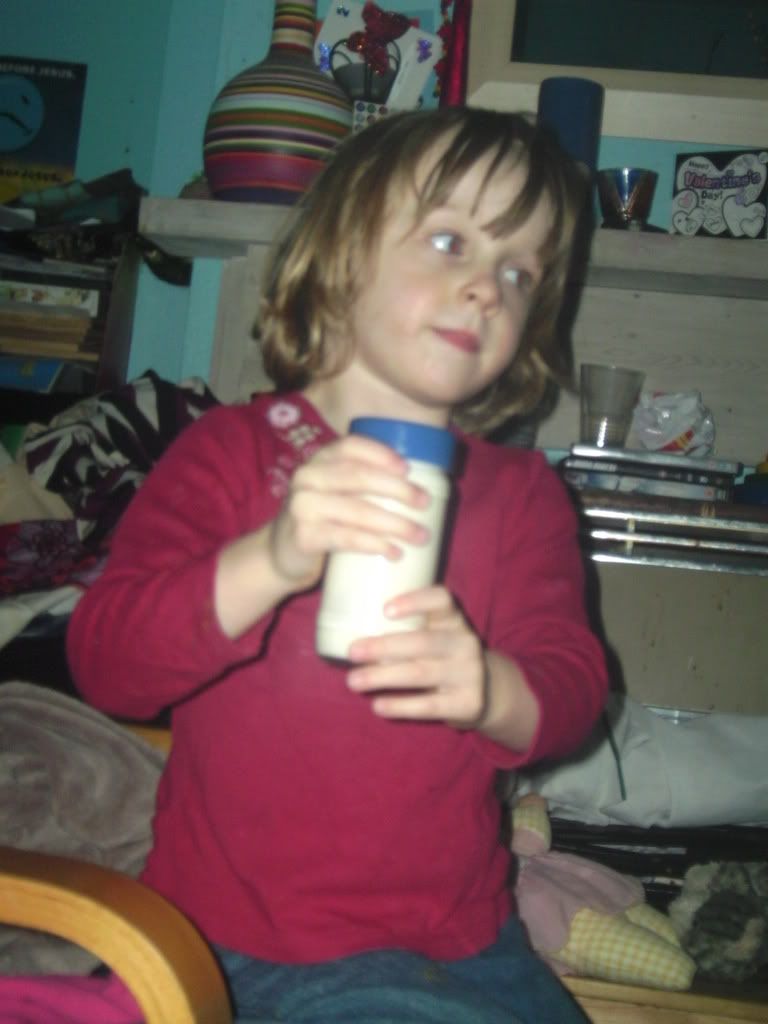 This is the first time we have tried this and I think we underestimated how long it would take, but the children were happy to keep coming back to it, sitting for a while, and then going off to something else before taking another turn. It took us over an hour's actual work I think, but this is what we ended up with...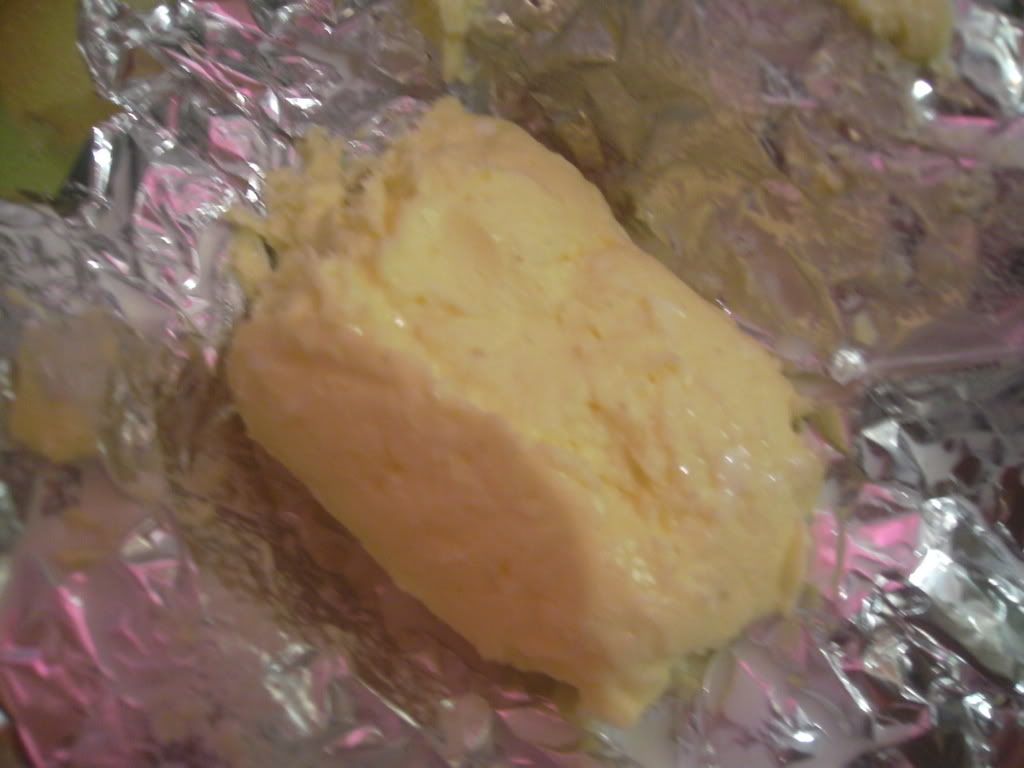 Practising flipping skills!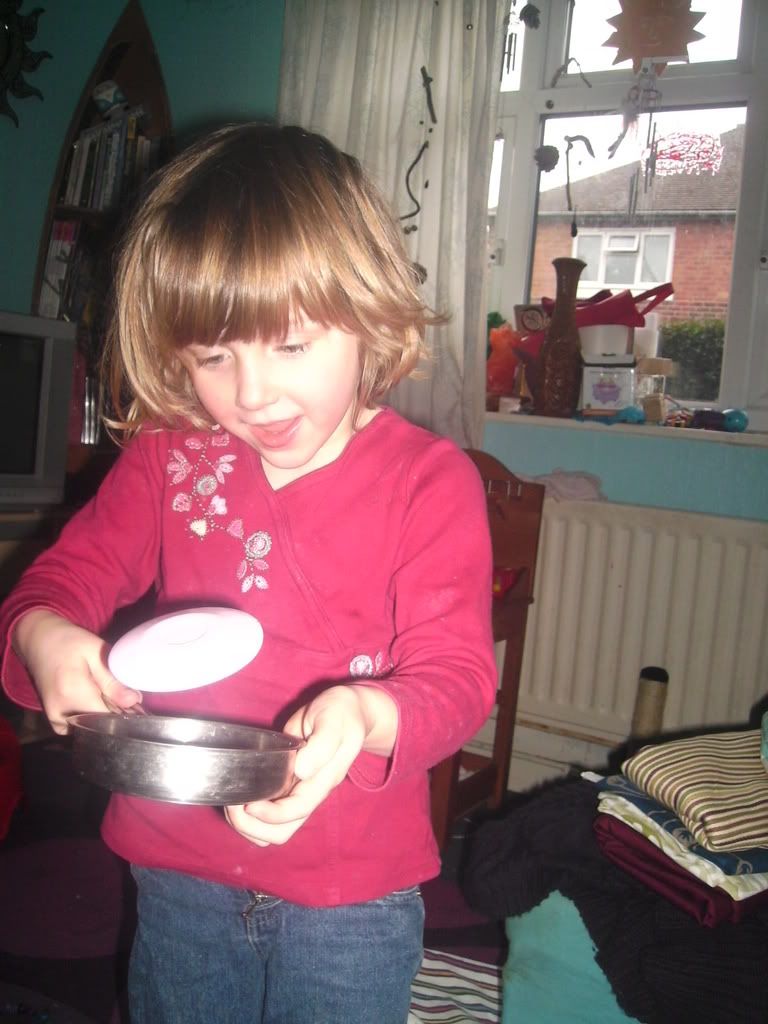 Our first pancake of the year...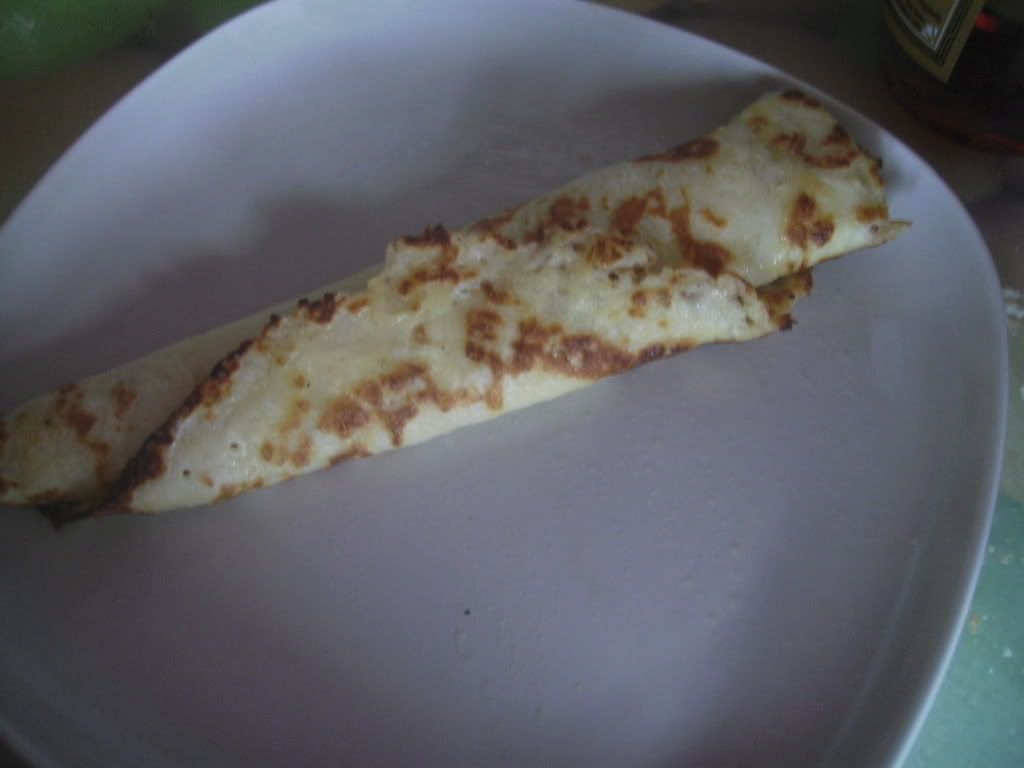 Another lovely morning's work! More pancakes tomorrow, no doubt... Yum.