Well yesterday I didn't get quite as much done (lol) but I did make this for the season table...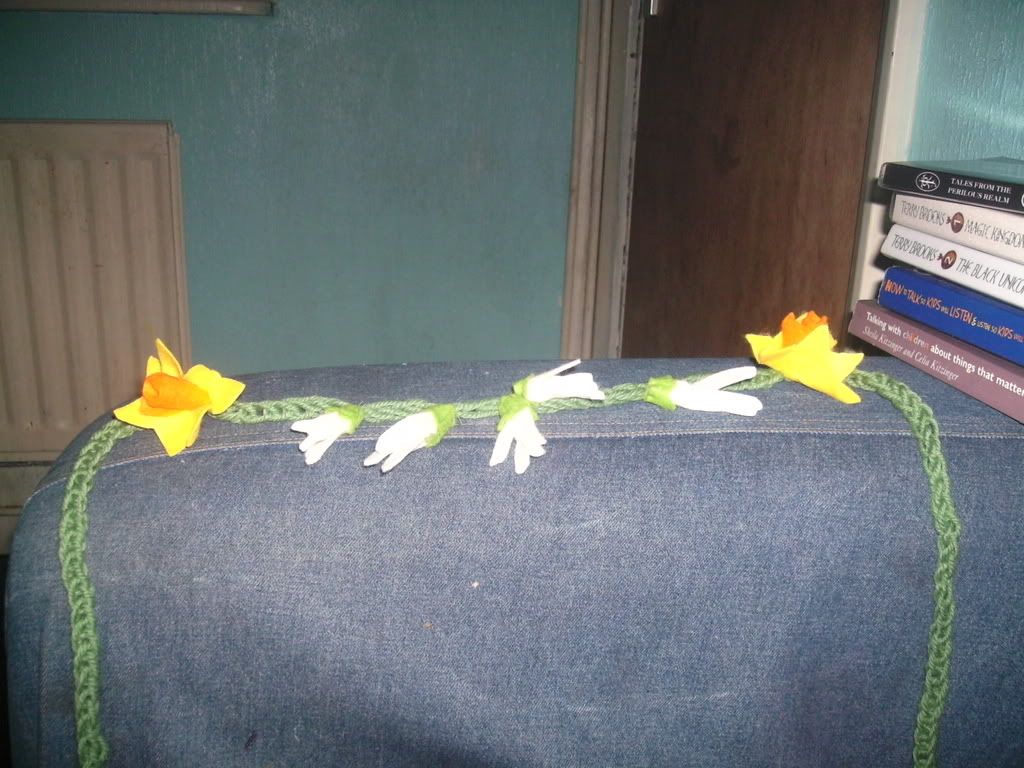 And this shopping bag, to play with the embroidery stitches on the new machine...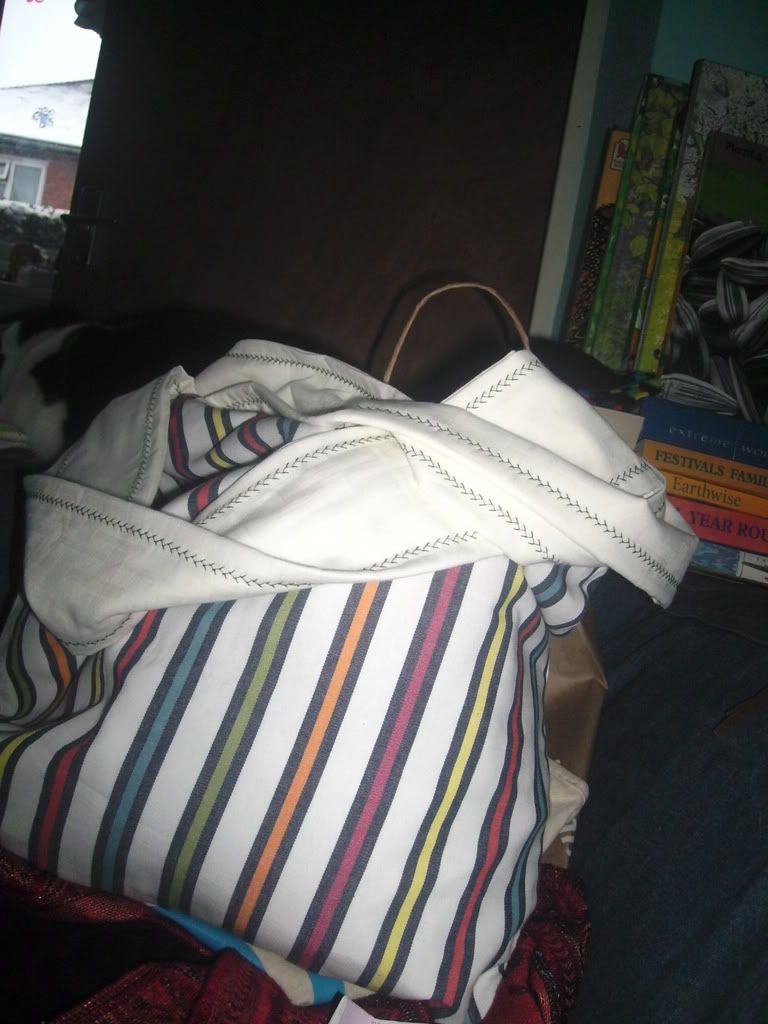 But, complaint for the day: The Toddler Who Will Not Be Wet.
Morgan HATES being damp. With nappies, this is great - it means even the less efficient covers don't leak, it means she takes herself to the toilet fairly often, it means less changing and less reminding and so on. With SNOW this is an almightly nuisance! I've run out of coats and gloves.
I dress them warmly. They play, they have a whale of a time.
After about two minutes, in comes Morgan, wanting her coat off and fresh gloves and new socks and more outdoor gear. Then she goes and gets the next lot damp. And cries for a change again. Etc! We have good outdoor gear, lots of pairs of gloves, and tough waterproof coats, but Morgan can't stand any damp at all. And more screaming, and more headaches, and more feeling stressed out.
To be really honest, I am starting to wonder if the medication is out of my system and if I can cope without it. The last week has felt increasingly overwhelming again, and that's why I'm hiding in craft projects and letting the children pretty much run riot. Not that a bit of running riot isn't a good thing ;) but it's starting to feel just a sneaky tiny bit like neglect... Like I'm trying to avoid parenting because I hate feeling cross with them all the time and losing it over a lot of nothing much...
I want to do the right thing for bump. But what if I can't parent Jenna and Morgan without the anti-depressants?