Aka things that can be done from the sofa in between being sick (yes, still), coughing until I feel even more sick (again), and having contractions...
An embroidered bunny pillow.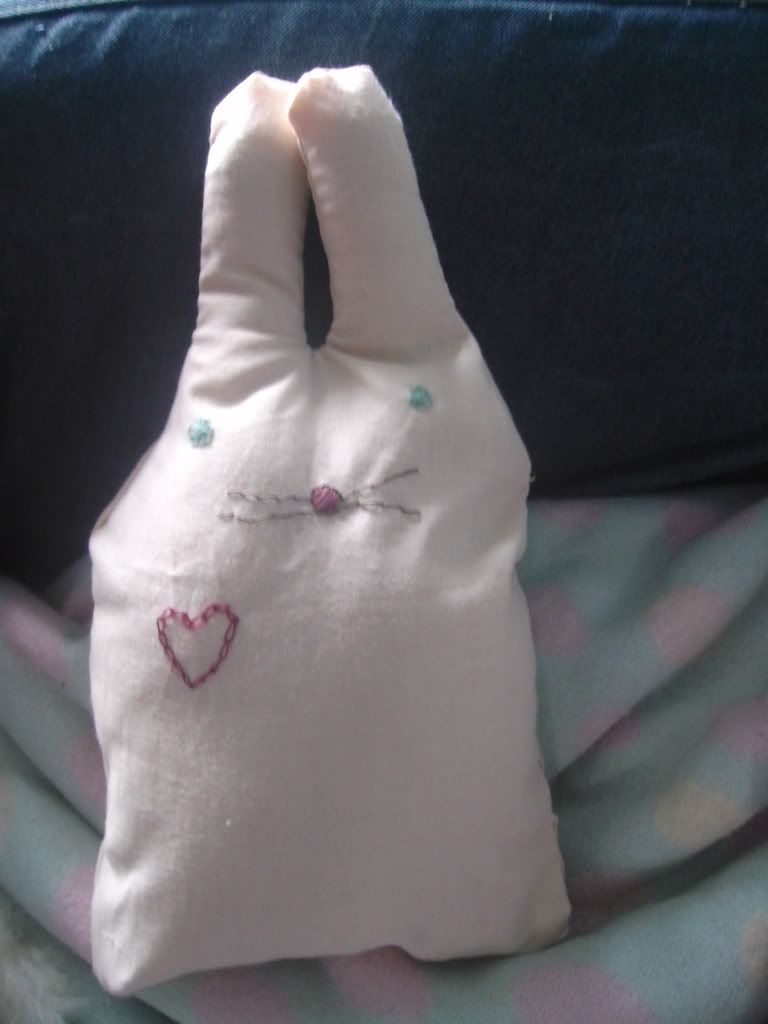 Babylegs - made by cutting the feet off a pair of adult knee-socks.
Tiny green silk baby fairy wings on an orange-red tie-dye vest.
And a felt badge for Morgan.
Yes I know, I know... This is me "resting".
What you don't see from those pictures? My house is about four times messier than those photos the other day. My children have been eating quite a lot of crisps. Cbeebies or children's DVDs have been on for probably more than four hours a day the last two or three days. And we had fish and chips for lunch one day! *blushes*
The contractions are still not too bad, and go off if I lie down. And I'm not actually in pain now. Strangely, since the antibiotics I am also sleeping properly again and feeling far more normal than I have in the past few weeks. So I guess I really should have known something was actually wrong. :S
Anyway, sewing and reading and trying to relax and keep my feet up as much as possible. :)