Yesterday we made these window transparencies, inspired by the winter ones at
Slugs on the Refrigerator
.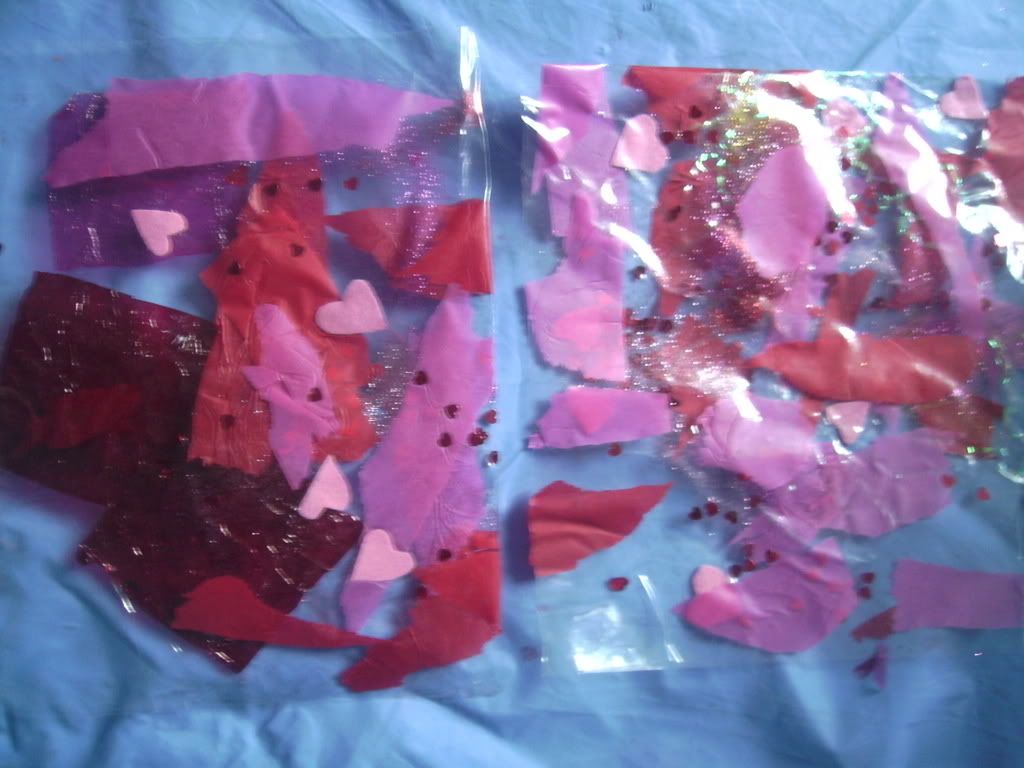 I laid out large bits of sticky back plastic, the girls went mad with the felt hearts (I could barely keep up with the cutting out part for those!), sweetie wrappers, tissue paper, sprinkles, and glitter. Then when the sticky was at the point of not having enough gaps left to stick it together, I folded them carefully in half and pressed down to sandwich the random sprinkly things. These look lovely in the front window and stuck up behind the season table!
Then of course Jenna was asking,"what can we do next?" and the answer was found in tissue paper flowers. I vividly remember making these as a child with a large group of much older children, when taken along with mum on a day's supply teaching as a toddler. I love introducing my children to the things I remember making in my own childhood, passing on those quirky crafting habits and old-but-wonderful projects.
So today, after a long morning at the library and getting pretty fabrics in the VERY foggy town centre, we did the season table a little valentine's facelift.
And refreshed ourselves with the pink-themed treat Jenna most wanted in the whole world - smoothie! This one is apples and fairtrade mango from the veg box, a little bit of organic yoghurt, apple juice, and (most importantly) frozen locally grown raspberries from the farm shop last week. I somehow knew that pink would be in demand this week. ;)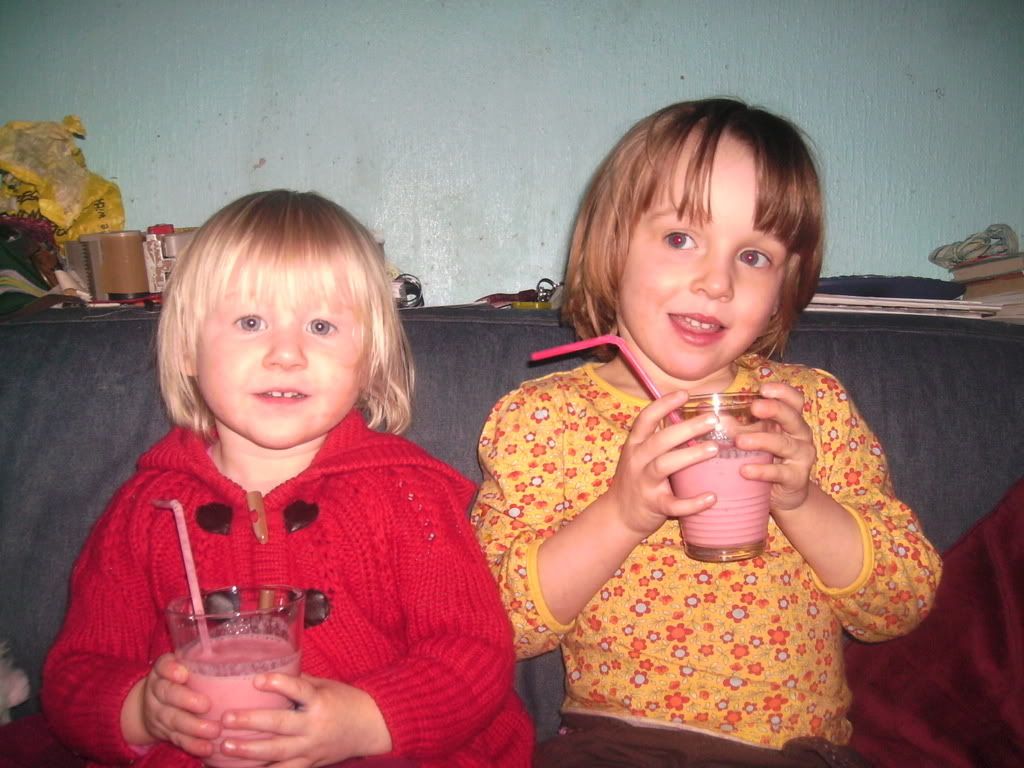 And then we came home to a HUGE surprise - Izzy you lovely naughty wonderful lady, I had NO idea this was for us! Morgan hasn't let go of her for one second since I unwrapped her. She's fabulous. :) She came in a little package of tiny baby things, socks, sling-toy-ties, and a bead for my labour bracelet.