Small children playing in the snow, now about two inches deep outside my front door.
Retail therapy. Well, Morgan sat in a puddle just as we were collecting Jenna from her dance class on our way back from story time (as you do, in the freezing cold of early spring...). We had to go get some trousers for her from SOMEWHERE and hoped we might find some more Nomads stuff in TKMaxx. Um, well, we did. A very cool but not exactly organic babygro for Morgan to travel home in.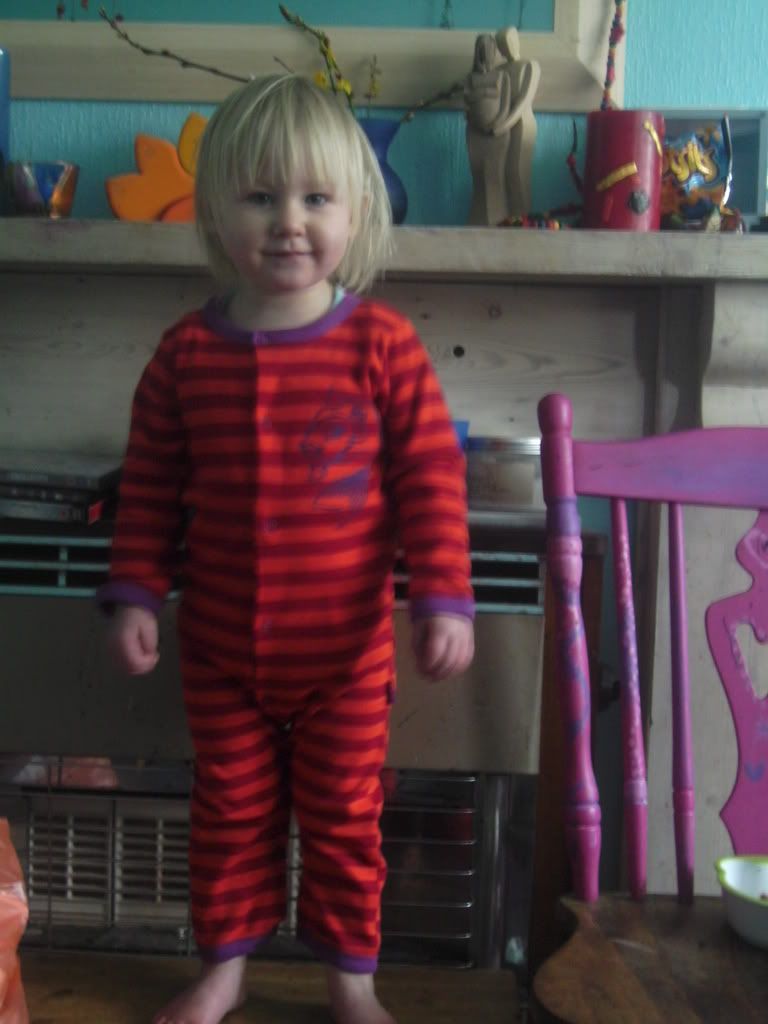 And... A peanut shell pouch (about a third the price it should have been), Nomads Aladdin pants for Jenna (in pink!) and two shiny little goblets from a charity shop. Honestly, these things just jumped into my arms... I rang Martin about the sling, expecting to be told off, but he just said he can't wait to wear our new baby in it, and he loves us all loads, and can I please put the kettle on when he's on his way home?!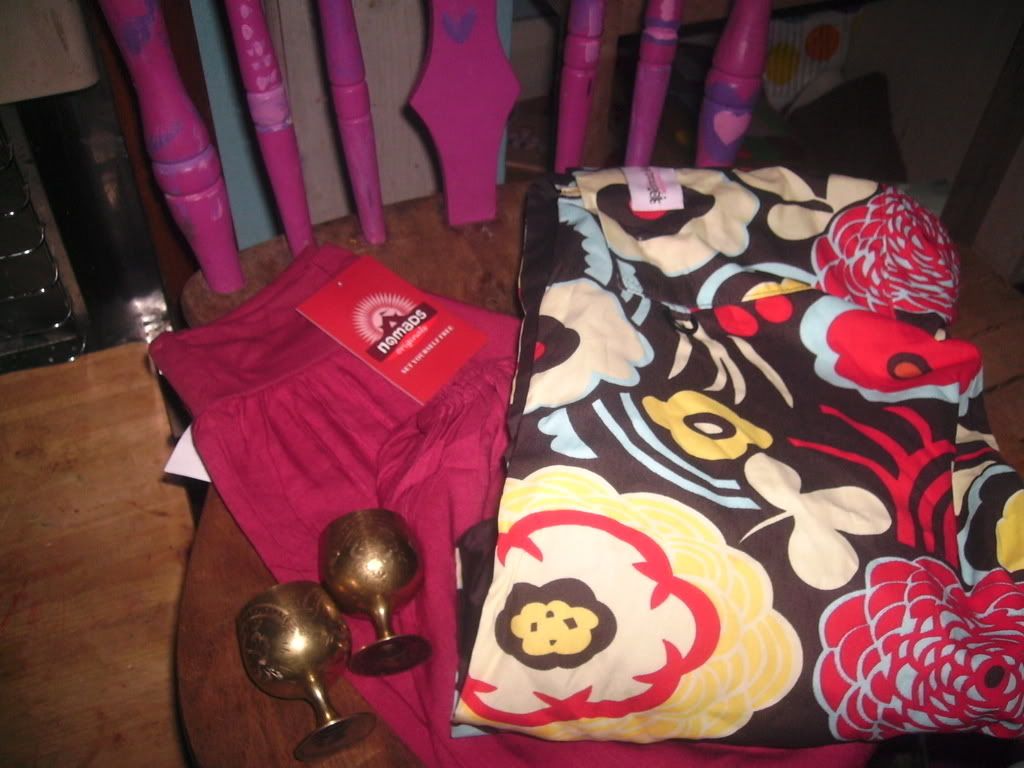 But we've been doing more of that art therapy stuff too, as the house isn't exactly its warmest and I resent using the heating when we all own plenty of jumpers. Felting...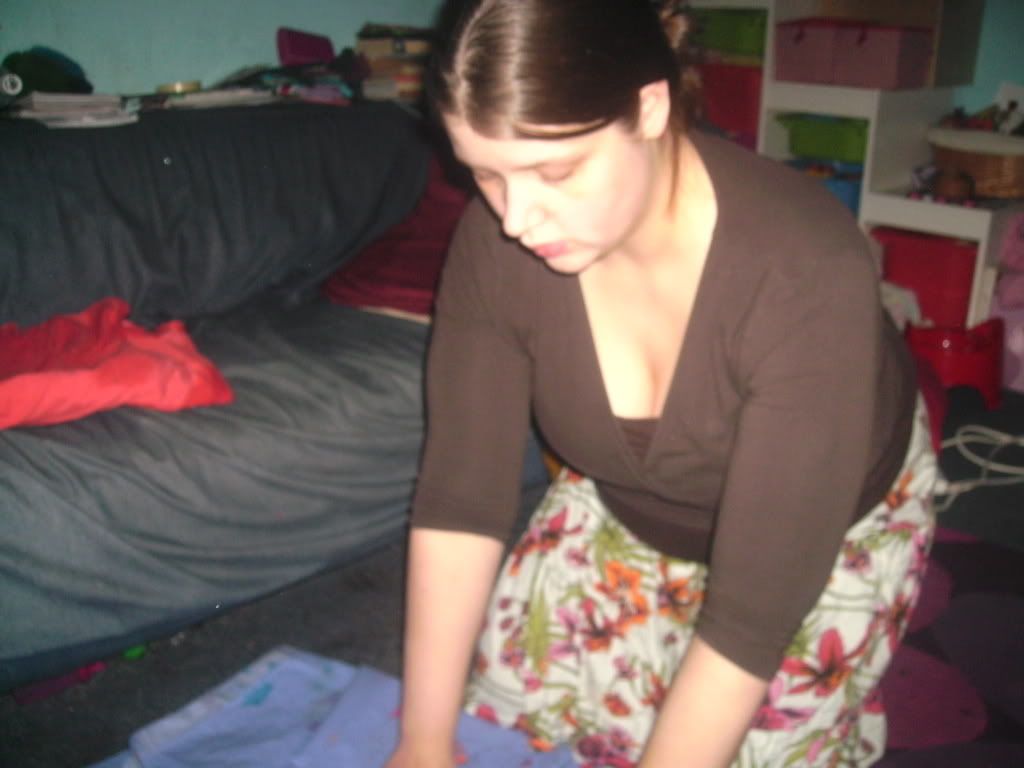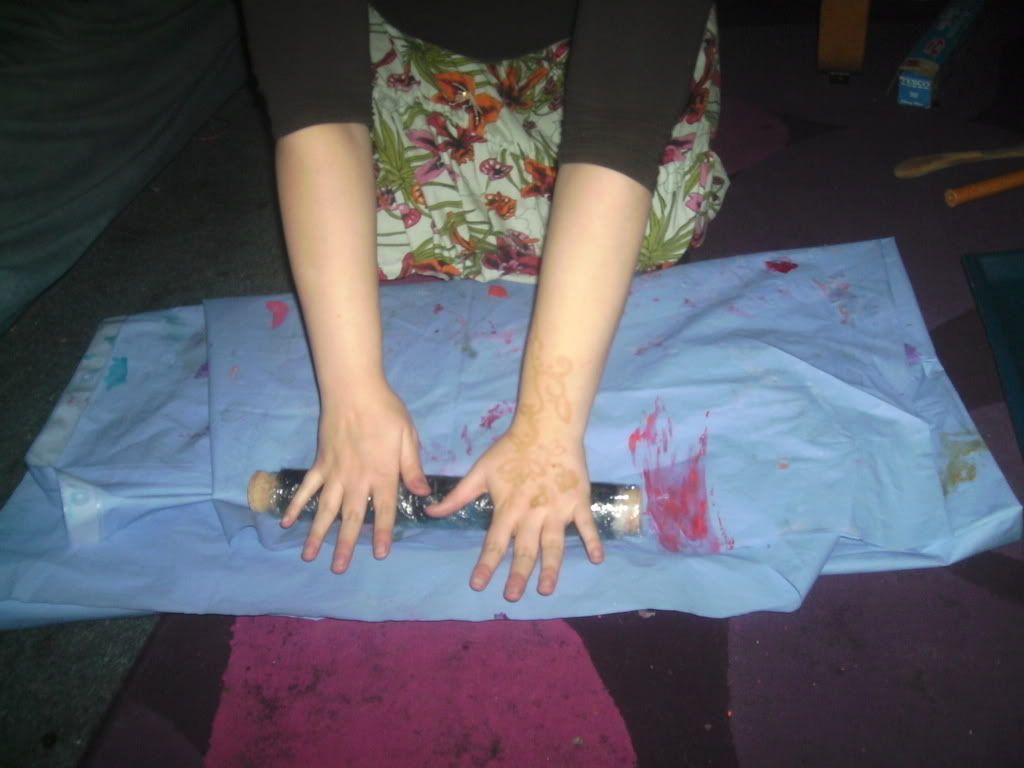 Semi-finished cobweb felt, ocean colours for a wall hanging (can't see from the picture, but it has tiny silk fibres in blue and white and silver all through it, waste pieces from
Rainbow Silks
).
Recent baby makes; a felted rainbow jingly ball and a fun little green and purple pompom. Well the wool was too gorgeous to pass up, and I still haven't learnt to knit.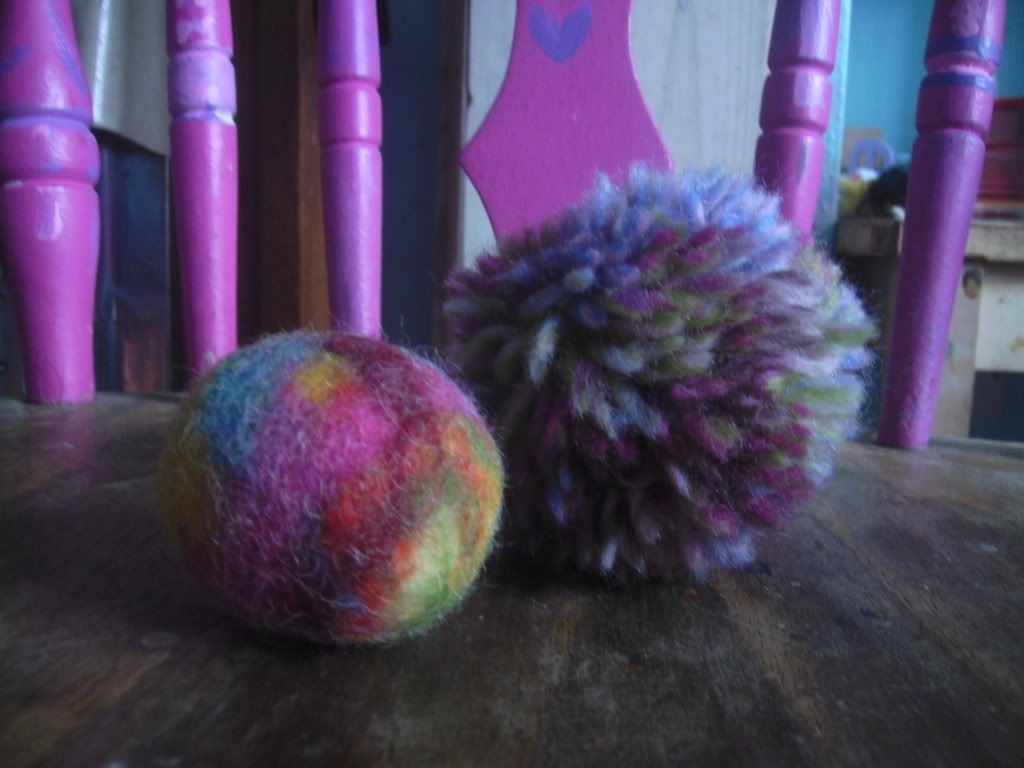 Needle felting skills improving, as demonstrated by Lady Spring.
With flash, to show the beautiful colours through her hair (yes, more random fibres from Rainbow Silks!).