Firstly, another heart-themed decoration, borrowing heavily from this craft at
4 Crazy Kings
.
I gave the girls a big pile of plastic pony beads (we had tons of these in a big box from many many years ago when I was given them as a birthday gift) and a pile of pipe cleaners. They were both pretty absorbed by the threading and turned out loads of small strands of bright colours.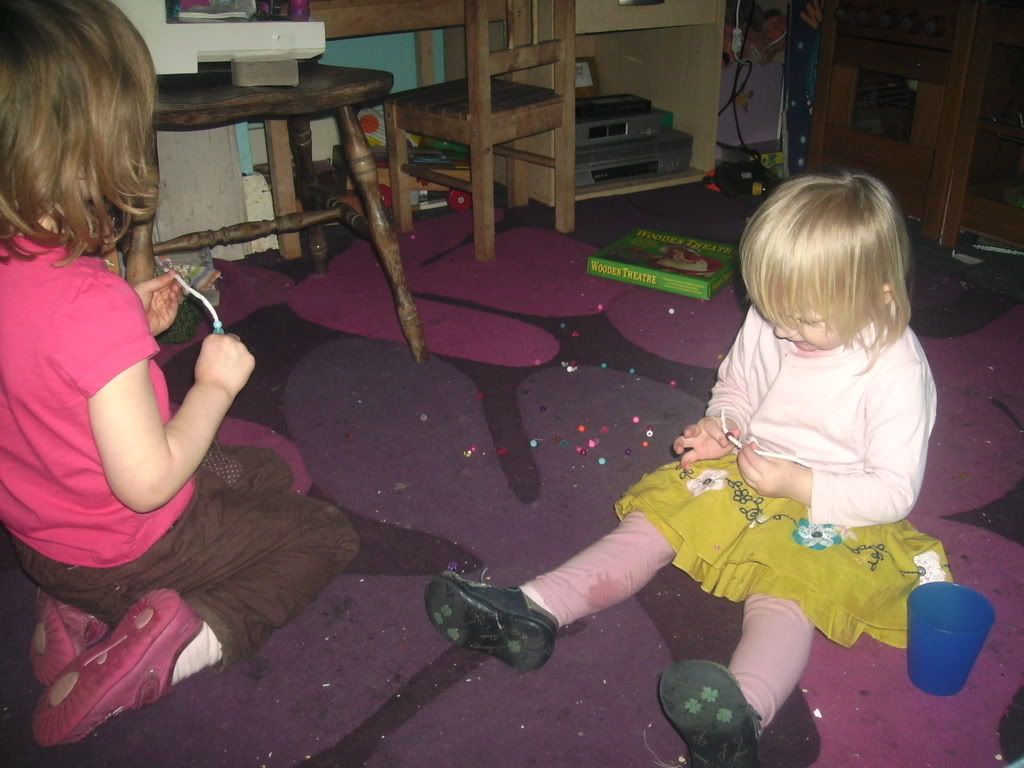 I pinched those into heart shapes, twisting them together at the bottom, and joined them with some small sections of cut up pipe cleaner. (Use wire cutters for cutting them up though if you have some, scissors get badly blunted by such things LOL a lesson that many years of crafting have yet failed to teach me...)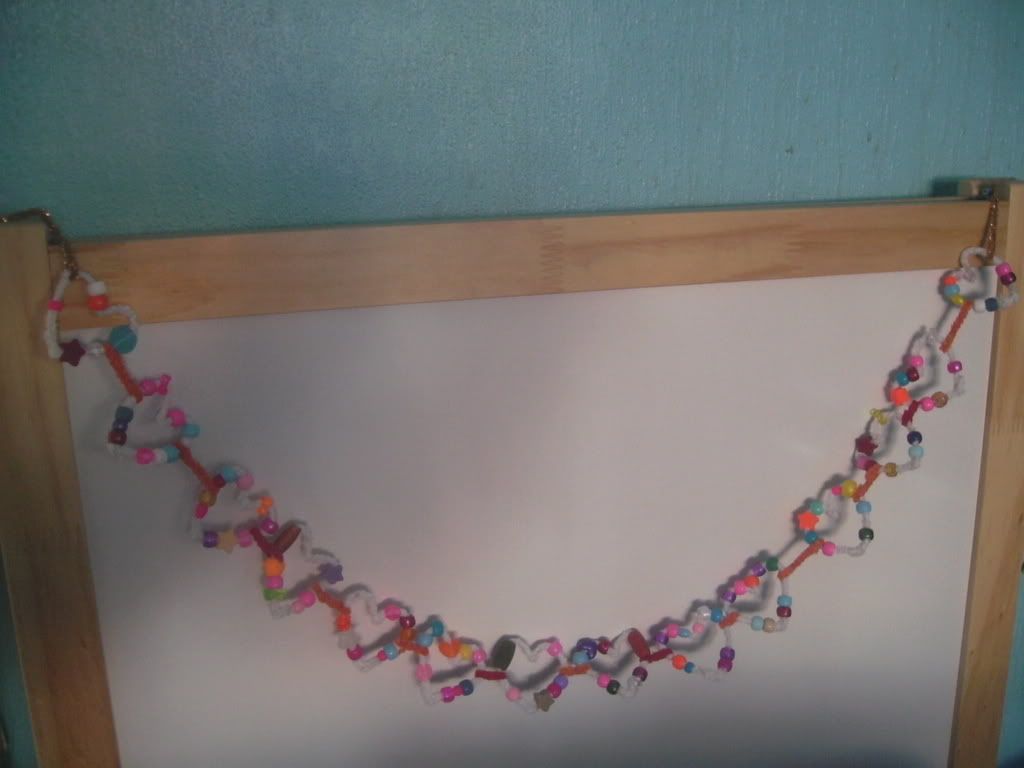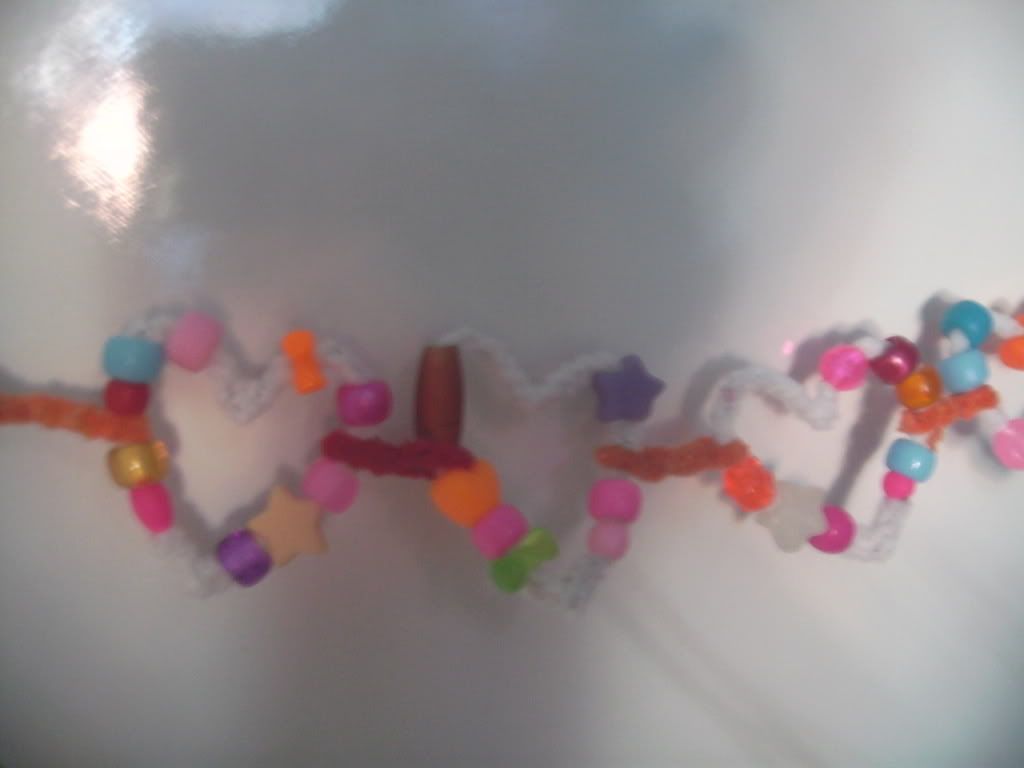 And this, sugary but fun treat, we did yesterday. Marshmallow dippers. Now I know I saw these via the Crafty Crow, but I can't remember who had the tutorial for them and hey, making things dipped in chocolate and sprinkles is a festive speciality of mine lol (the children love "Magic Monkey Bananas" which are made in the same way but with halved bananas, and then frozen to make great ice-lollies). Anyway, less healthy than bananas but very good for dipping in hot chocolate.
Skewer marshmallows, dip in dark cocolate, roll on baking sheet covered in sprinkles, add more sprinkles for good luck. Chill, and dip in hot drink of your choice (hint: not so nice in tea, but very good with coffee or hot milk). :)