... (after cleaning milk out of the inner workings of the sewing machine...)
Podegi! Bold African print fabric, the real thing, bought for me by the lovely Ashleigh on her recent trip. :)
Morgan is very impressed - but then she always likes the trying on part, it's when I try to put her in it for a real trip out that she will protest!
Mama poncho, all ready for yet more babywearing (and suitable for wearing two). I was really needing something warm that would fit over a bump too, but can't face the idea of a babywearing coat that I REALLY can't afford. Plus, I've had this lovely heavy English wool for ages (gifted to me) and not been brave enough to cut into it (it still had a price tag attached saying it was originally over £10/m)!
Still needs some large buttons...
Mamacloth, because I can't face the idea of horrible disposable sanitary pads post-partum... I'm not very good at these, not sure my pattern is quite right yet. More experimenting with the machine needed. Or of course I might get someone else to make some nicer ones for me!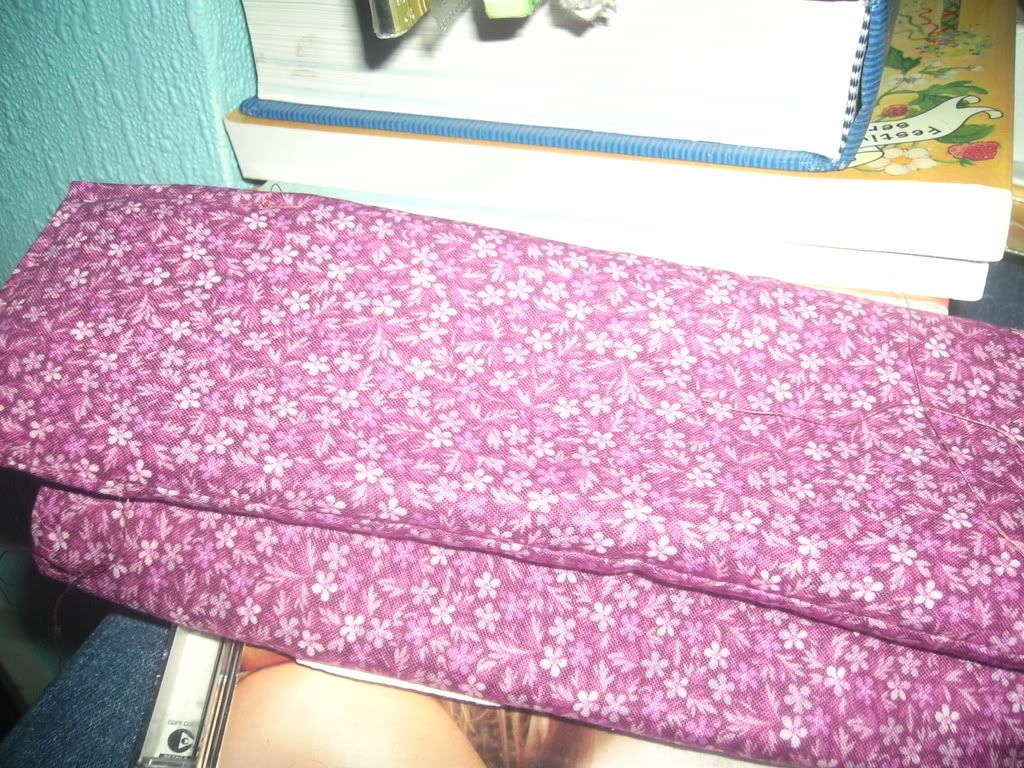 Little felting project for a lovely green mama. :)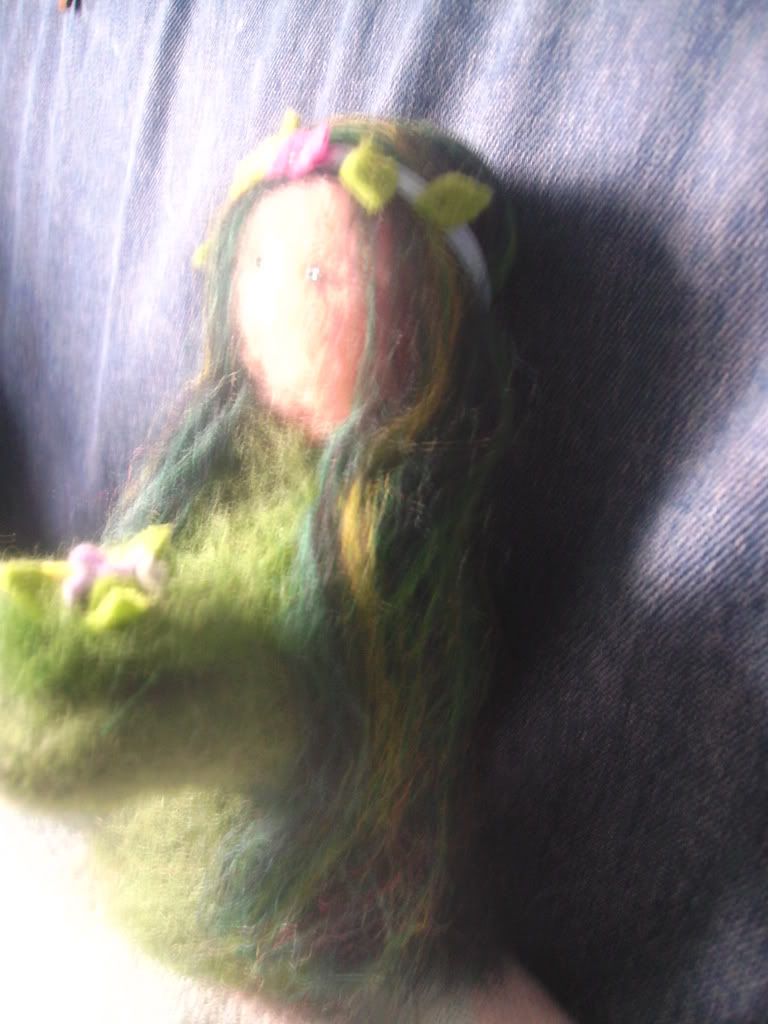 And yet more wet felting (I'm getting the hang of this now) - a patch with added silk fibres, pretty beads and embroidery, now fully shrunk and stitched to the velvet bag. For the baby, just because I wanted something a bit special to wrap the placenta.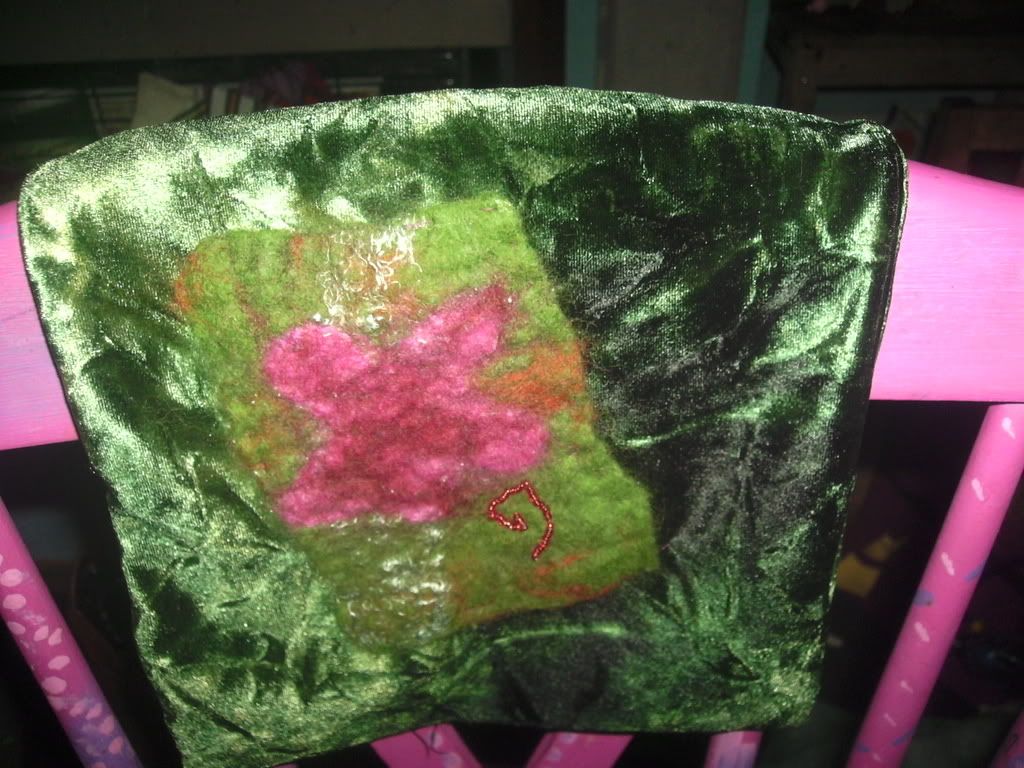 I'm actually looking forward to seeing what kind of looks we get from first visitors - or whether anyone will even notice that the baby still has intact cord and a little parcel cuddled close to it! Hmm... So am I planning a lotus birth just to upset my grandmother? Would that be really wrong? ;)
I really missed the girls today. Often at the moment when they do go out with grandparents I'm just so tired I don't have chance to miss them - I go out to my volunteer job and then fall asleep onto the sofa as soon as I get back in. So a real actual day off; I couldn't wait to cuddle up with Morgan and nurse her when she got in. That reconnect at the end of the day... I needed the space again today just to realise how much I love them.