Especially for Kat at
Slugs on the Refrigerator
. :)
Watching my children playing and learning together, co-operating and negotiating (yes and sometimes squabbling as well). Building a tent from a blanket and chairs, taking over my living room, hiding under an umbrella ("lella" says Morgan).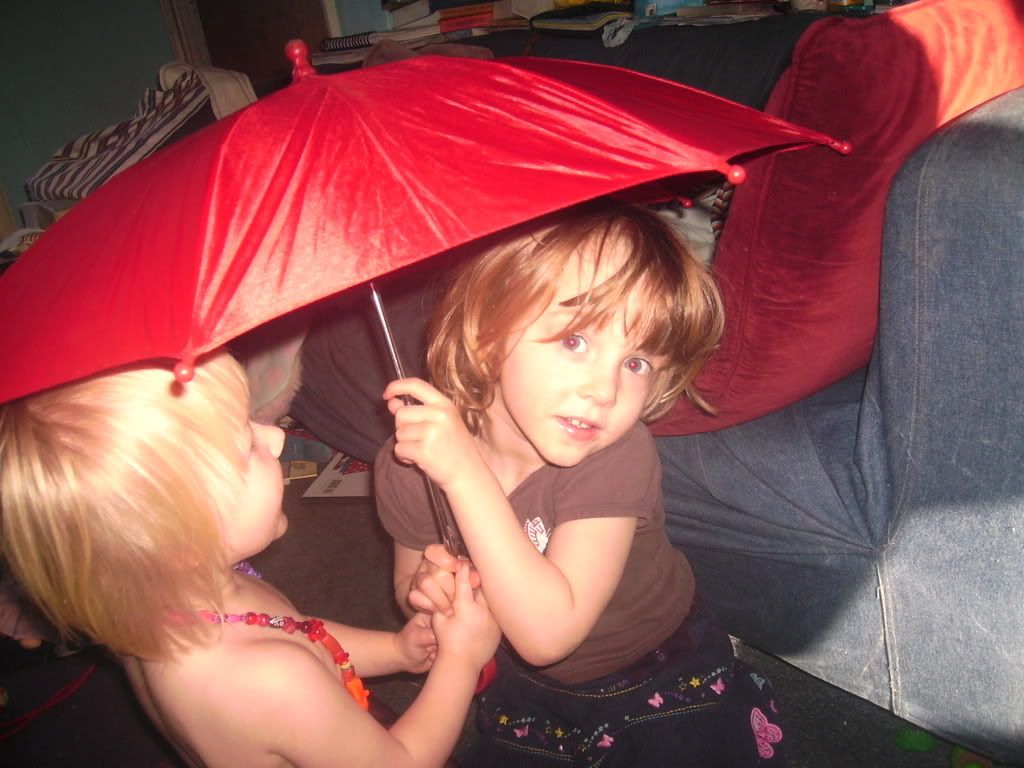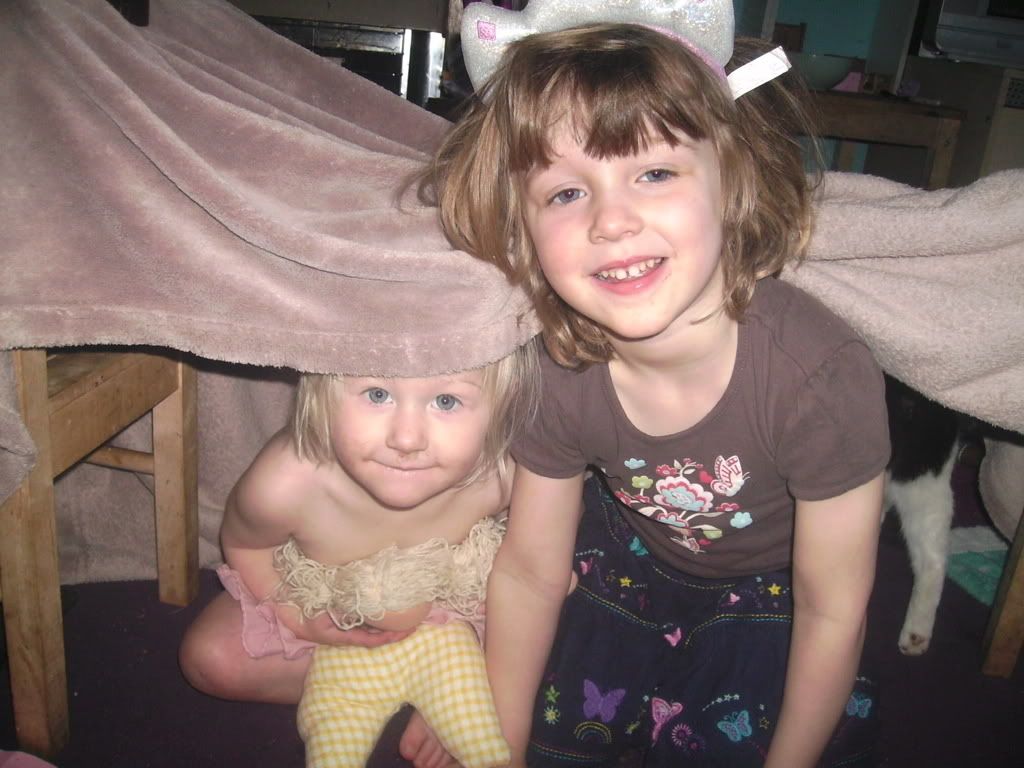 Laughing at the antics of our crazy kitten-brained cat.
A lovely pile of clean washing. And my new absolute favorite nappies (I love muslins anyway) - aren't these Ikea textiles so CUTE?!
Simple Foodie Pleasures. "I'm hungry, can I have a snack now please?" Jenna is *always* hungry. Thankfully our veg box arrived nice and early this morning, and she could help herself to all the lovely fairtrade fruit. I love love love these boxes, each one a surprise and full of lovely fresh ingredients for the week.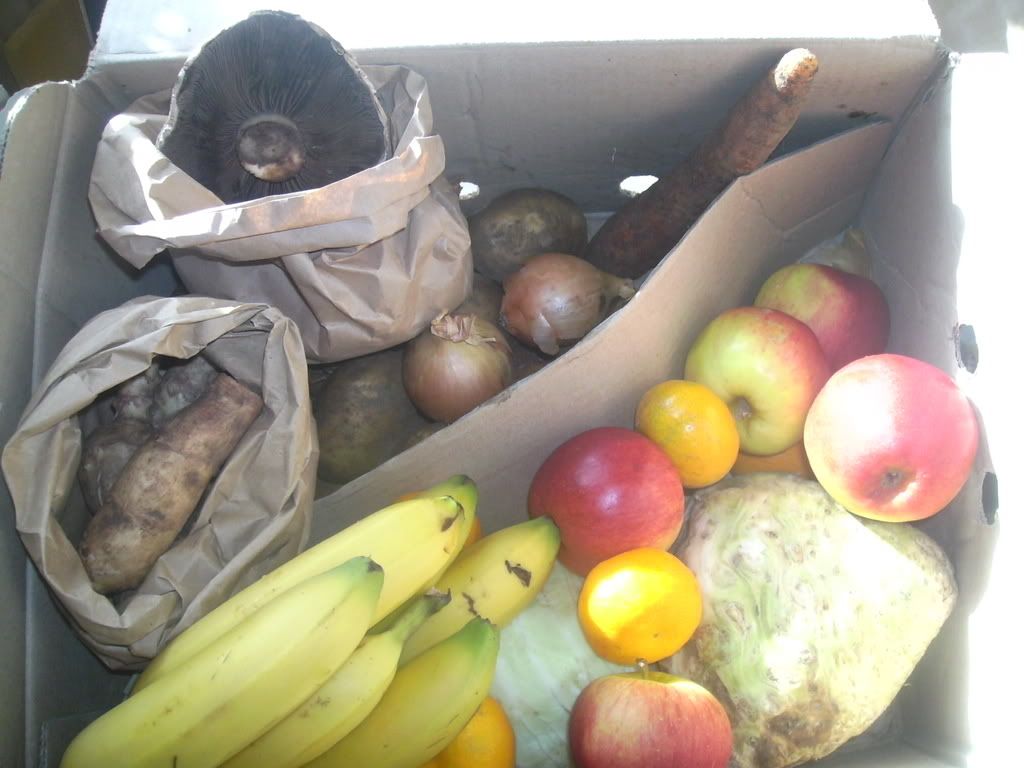 Another gift from nature, our dish garden growing greener and needing a "haircut". Jenna noticed this morning that the grass bends towards the window, and suggested that we turn it around the other way to make the grass straight again. Unschooling science in action.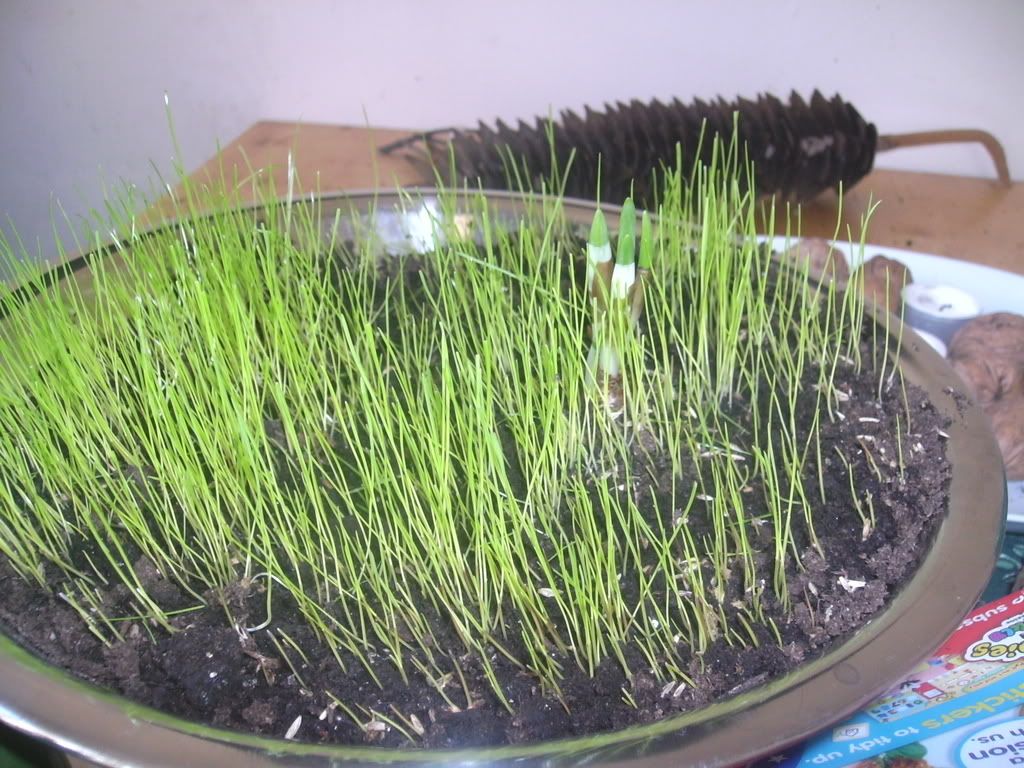 And more child-related small pleasures, those rare moments when they are both playing quietly and independantly and NOT TOUCHING each other and therefore not complaining ("Nenna URT my!" says Morgan a moment later, "Mummy Morgan is being a PEST!" says Jenna).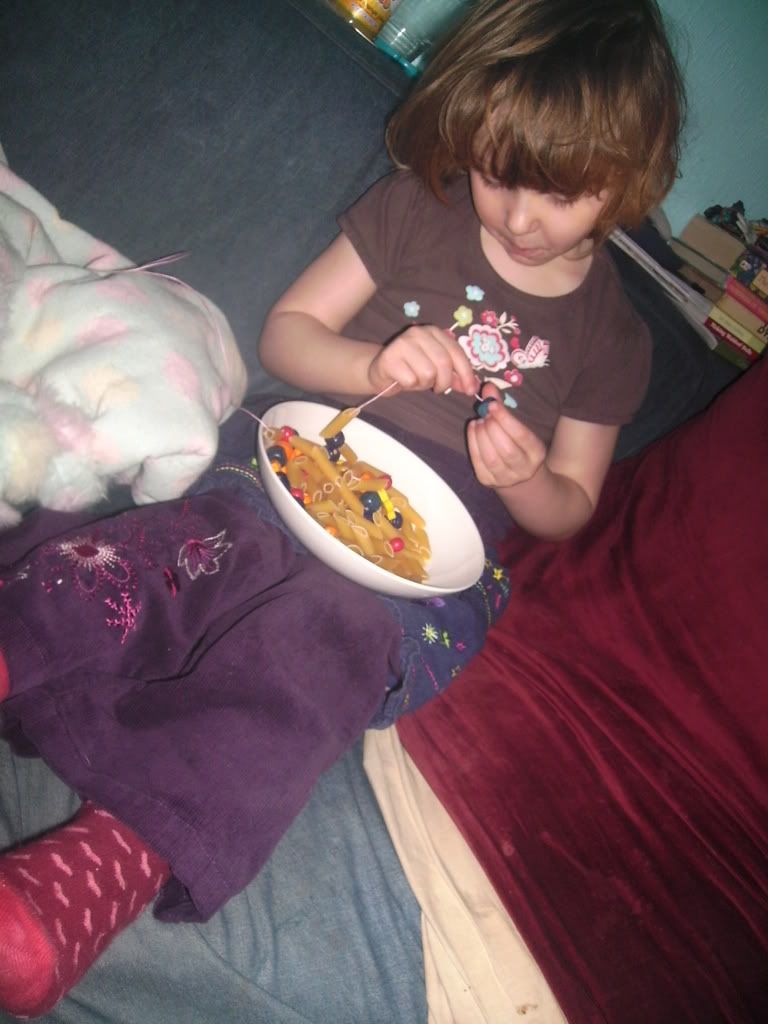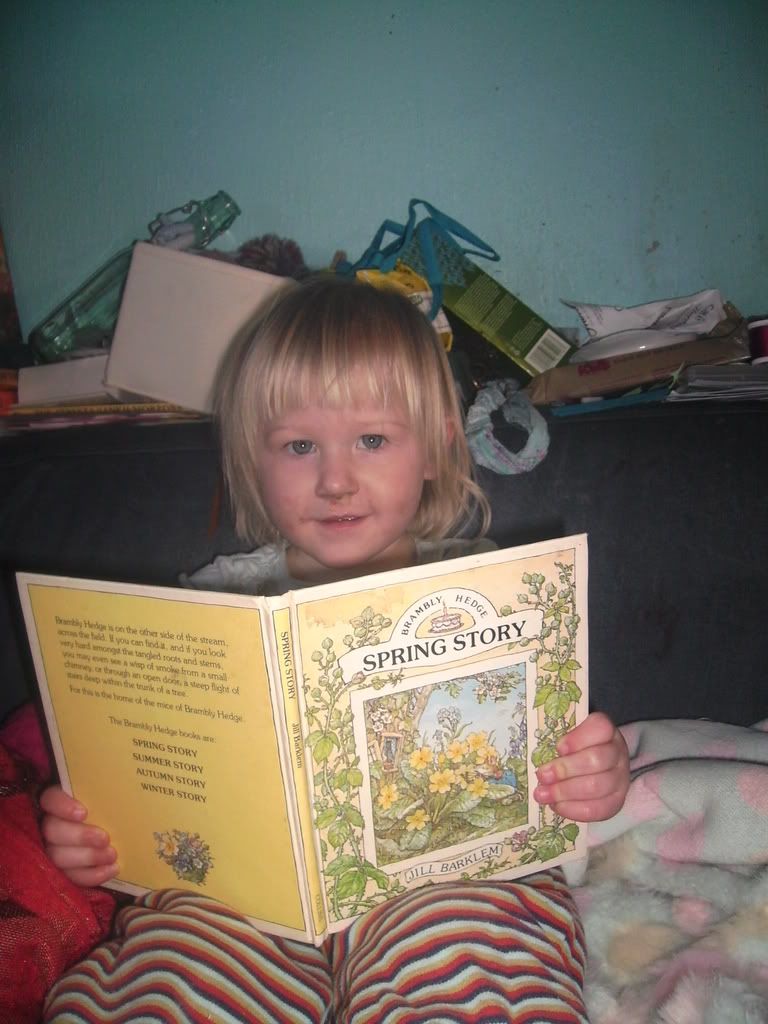 Admiring my children's endless creativity and joy in life.
Lunch on the water at Attenborough nature reserve. :) (Honestly, I just walked from mum's car to the centre and back again; no long treks for me today!)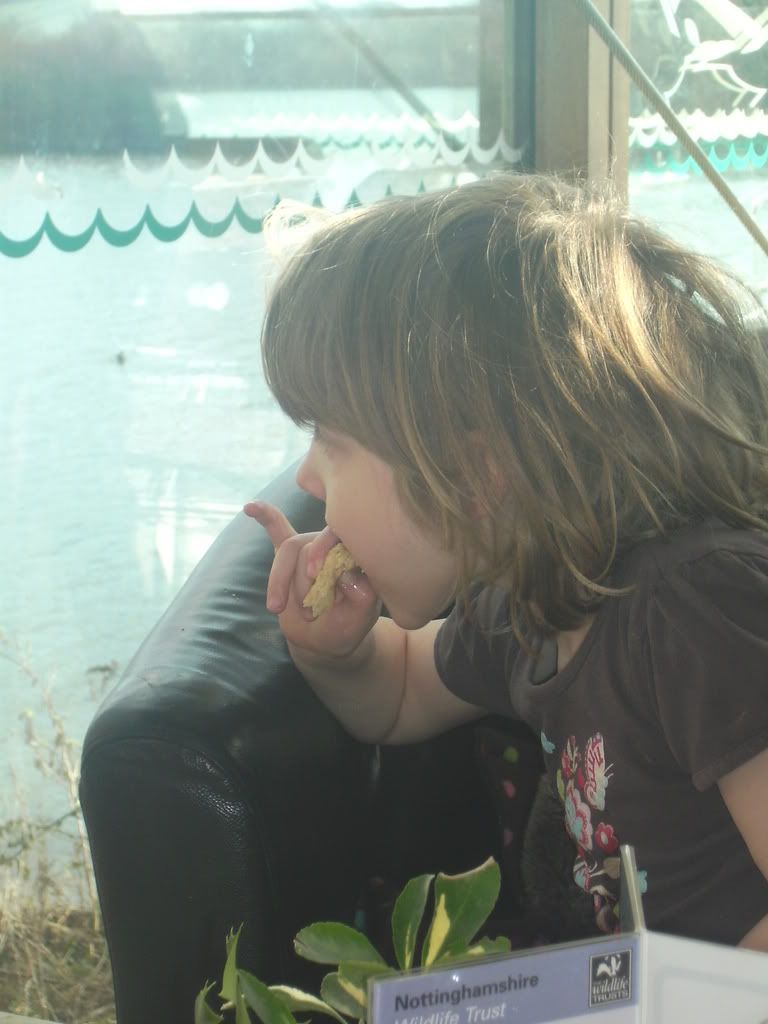 Feeding the ducks with my mum...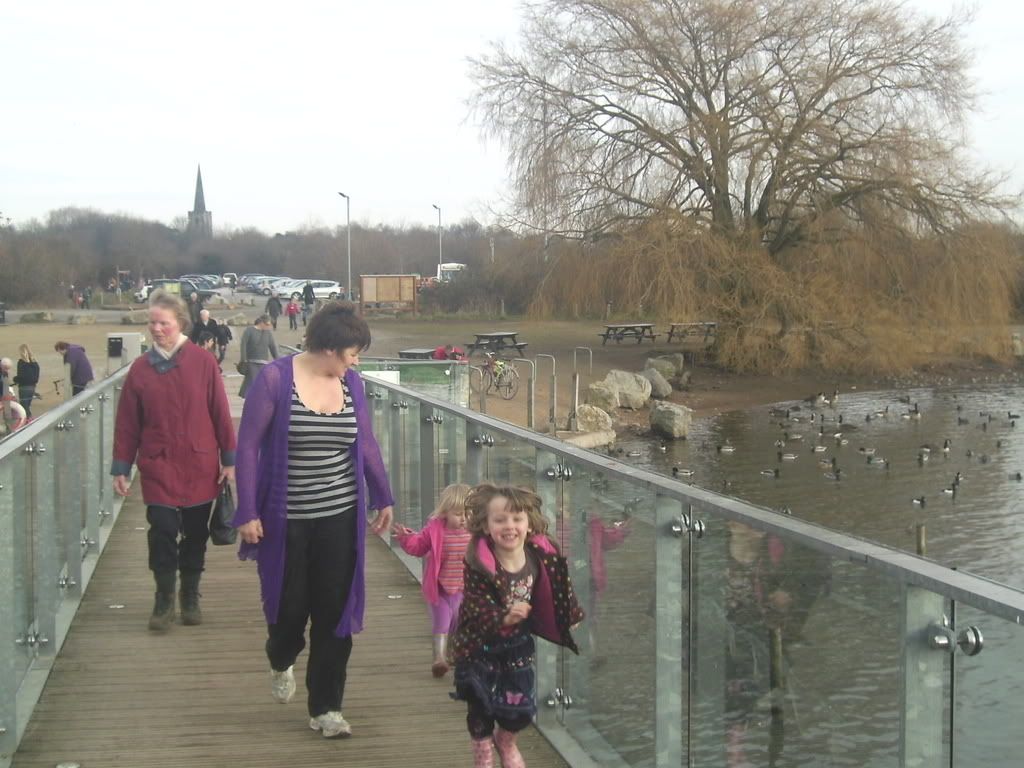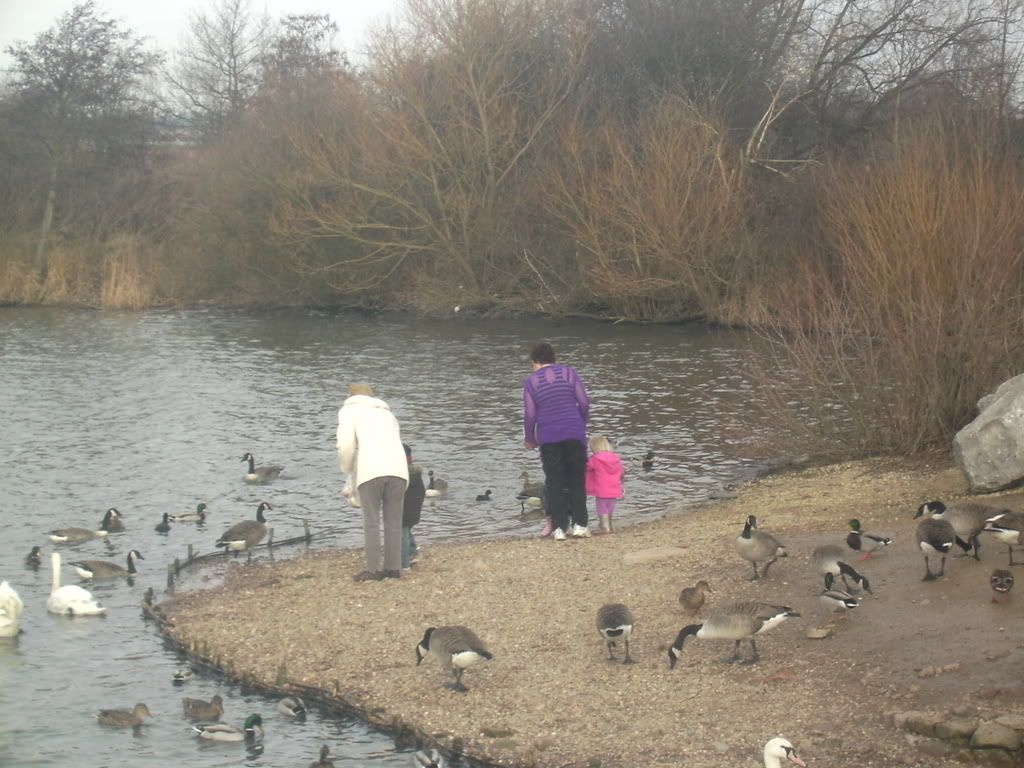 Playing on the computers in the education centre...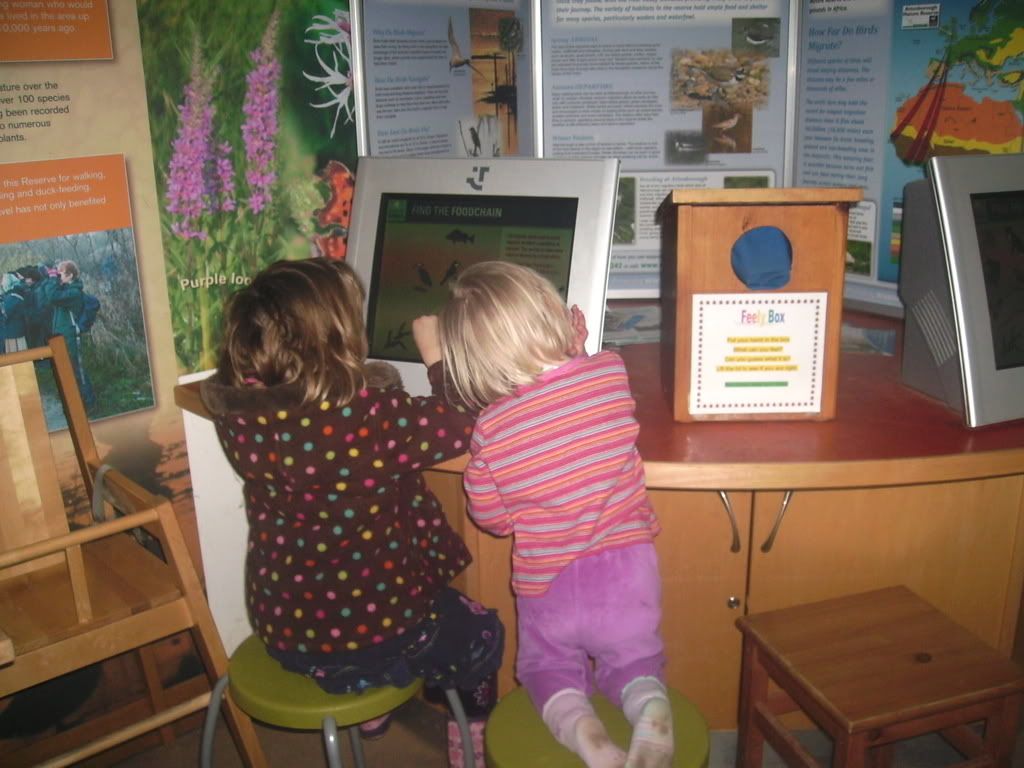 And finding the BIGGEST puddles to splash in.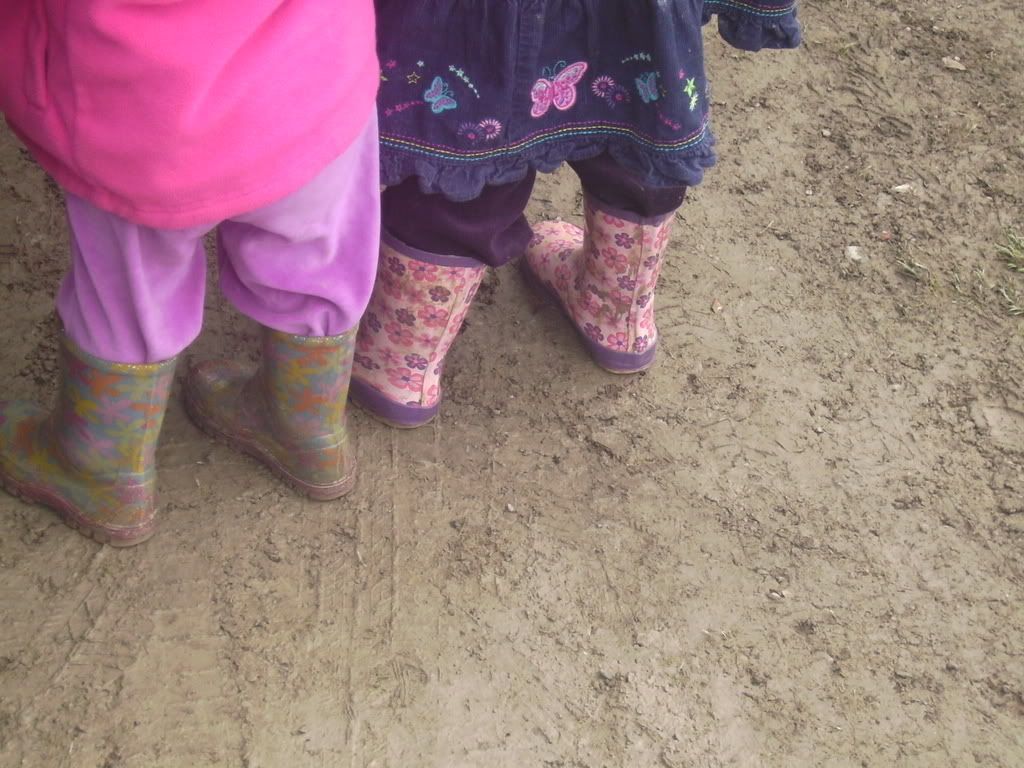 And the best simple pleasure of the day?
Knowing that my tiny one is still tucked up safely inside. Because in spite of another show today, I'm not having so many contractions and am feeling generally less unwell. :) Feeling this baby kick, when yesterday I was so full of fear for it, that can hardly count as a simple pleasure. It is the most *profound* relief and comfort.