Well baby seems to be intent on just keeping me on my toes anyway, because still nothing much happening for most of the day and then an afternoon of "am I in labour THIS time?" and back to nothing much. ;)
But yesterday (thanks to shifting furniture for the gas safety man, who had to do extra checks this year) I spent the entire day pretty much lying propped up with pillows feeling very sorry for myself. Yes, I know, I should have asked him to come back another day and NOT done my back in... The benefits of hindsight, eh?
Slightly better today. As in, I can walk again. I'm currently making use of another Martin Day Off Work to sit here and dictate the tidying up efforts. :)
The promised pictures of sibling "love and affection" when Mummy can't step in and stop the rough play... ;)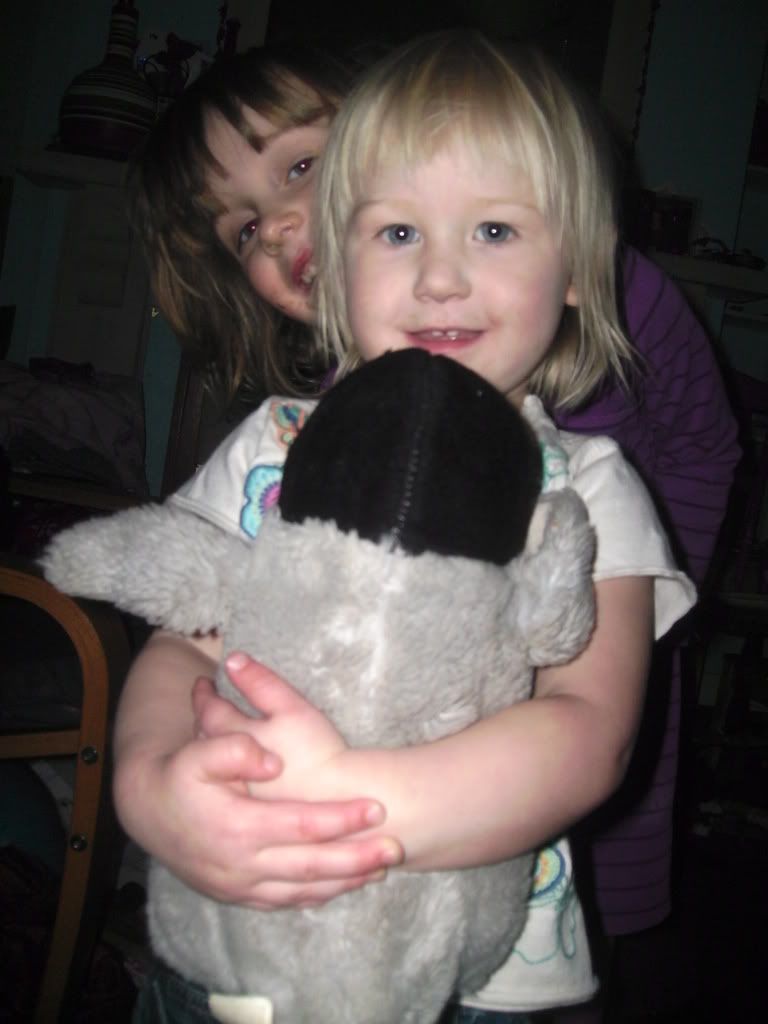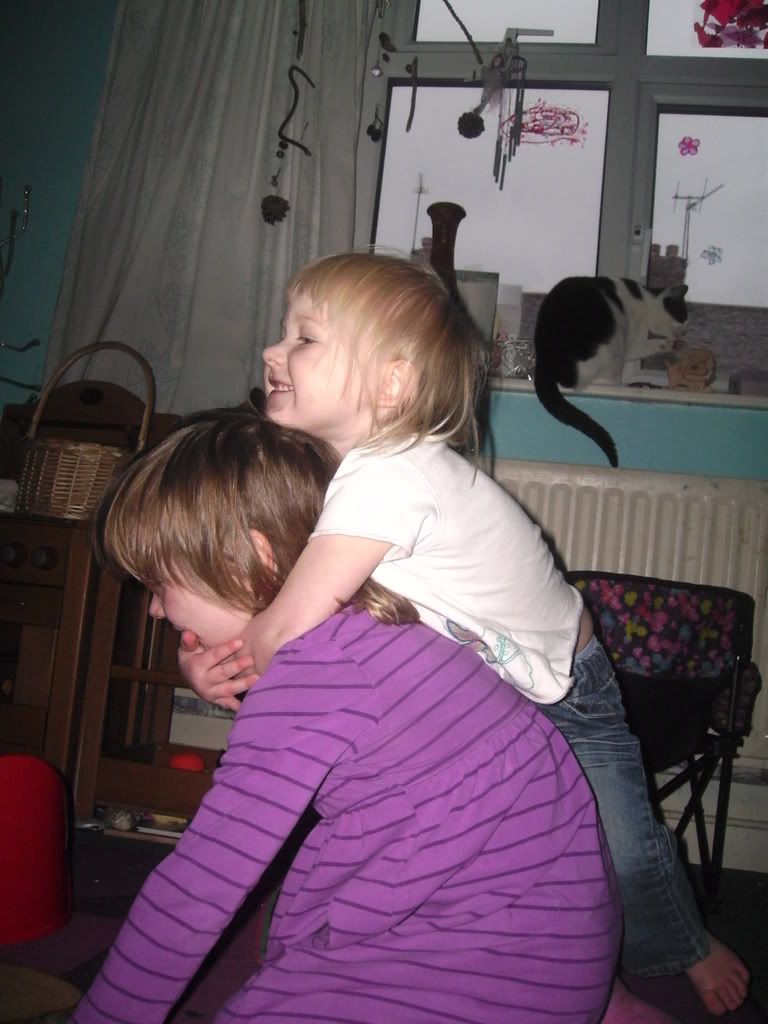 Eventually it proved enough for a certain tiny grubby toddler to fall asleep in Daddy's arms a good half-hour before she normally would!