(Yeah OK, so I ended up sitting at the sewing machine and bossing the family around from there lol. Martin has worked major miracles in my kitchen today, and my back isn't feeling too bad either as I have been utterly banned from any lifting at all. This includes, for example, pots and pans - he's making tea too! I love my husband.)
While we were doing some of that much-needed pre-baby sorting, ie moving piles of junk around, getting rid of a LOT and putting away (PROPERLY) the rest, I found two pieces of random knitwear that have never fitted anyone. So, inspired by Claire (aka Mamauk), I decided I was going to get the sewing machine out.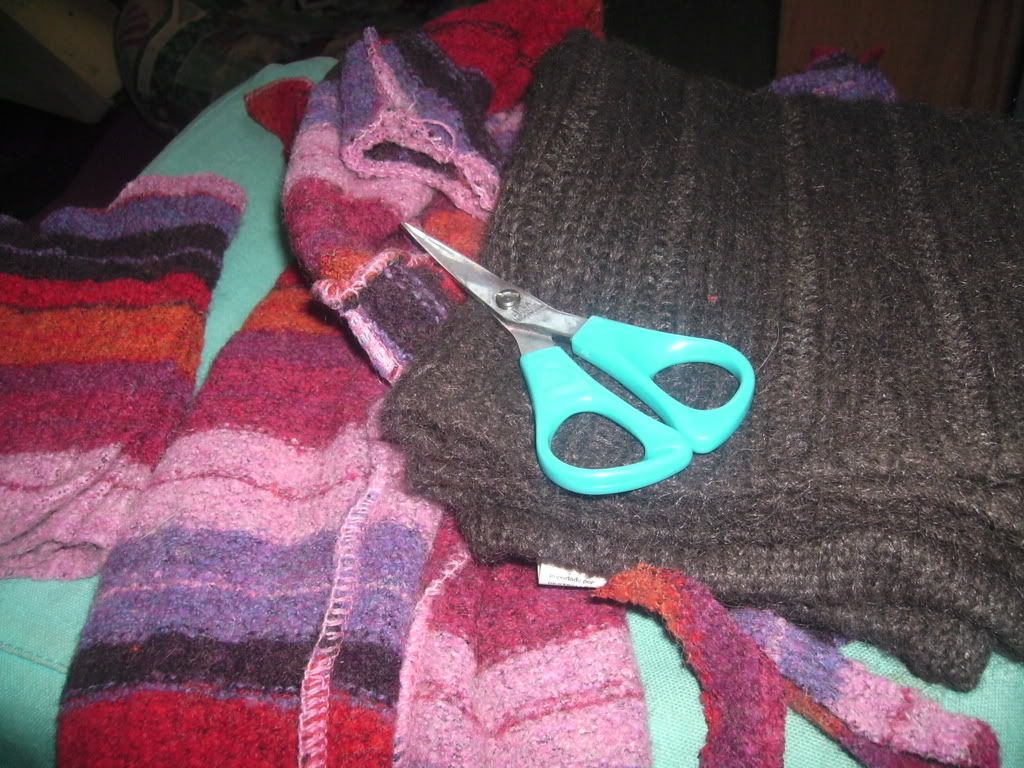 And I made this!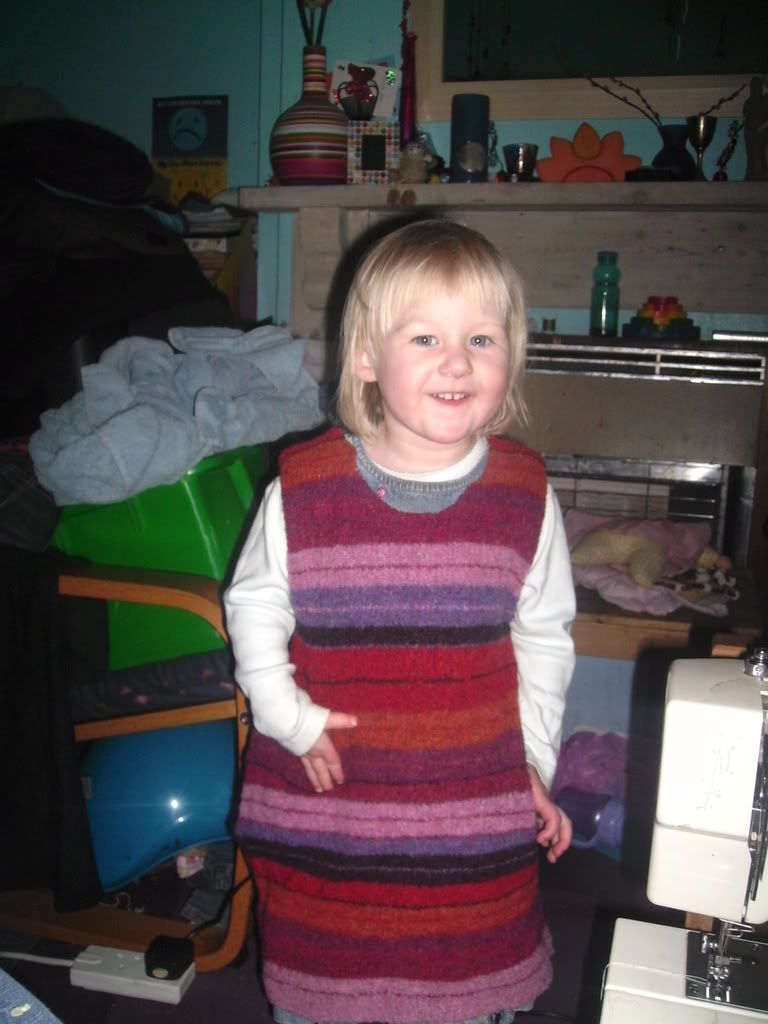 It was so easy, and I love the colours on her. I just cut out two dress shapes and sewed at the shoulders and down the sides, ten minutes max. I'm sure it won't last very well unless I bother lining it at some point (or otherwise reinforcing arm and neck holes) but how fun is that dress?
OK, it isn't meant for her at all as you can see from the sizing, but how cute is this?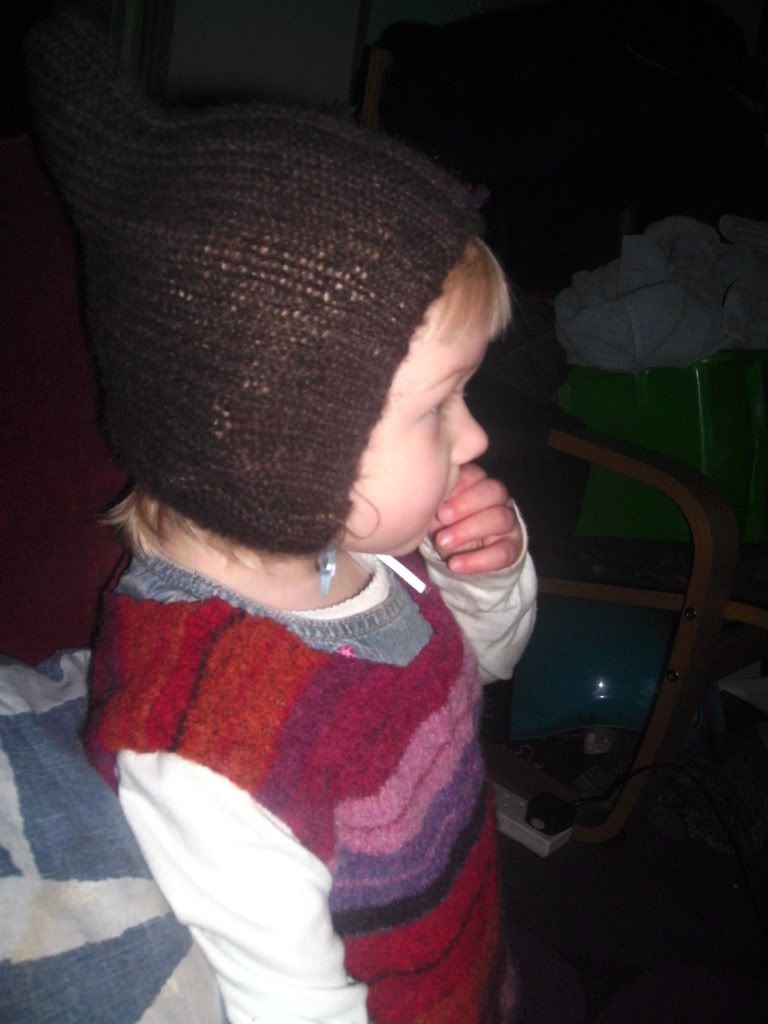 It is, of course, a pixie hat for the thankfully-yet-to-arrive one. Check out Claire's blog
Tales from Wales
for the instructions. It really did take just a few minutes. :)
And then another treasure came to light - I finally found the PUL sheet I bought about three years ago to make a nappy, lots of it left, so decided to whip up some drawstring bags. A medium one for nappies in the change bag, and a teeny one for cloth sanpro.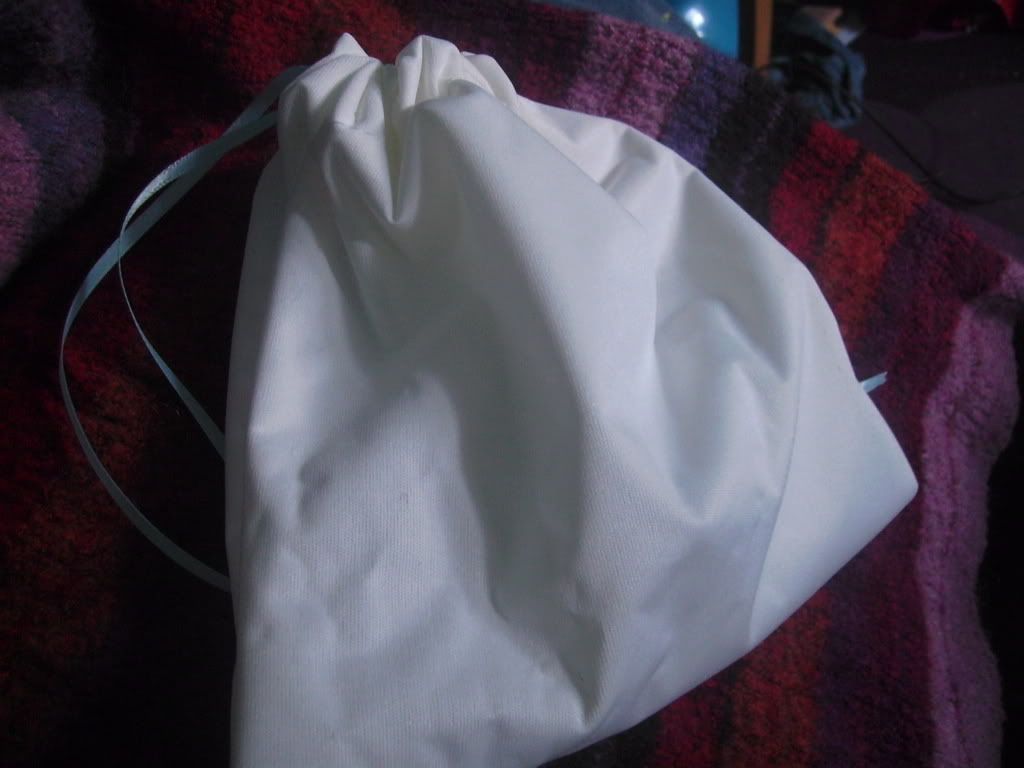 I finally have some for post-partum, and now I have a waterproof bag for them too. Apart from my own attempts at making them, these arrived yesterday from a lady on ebay.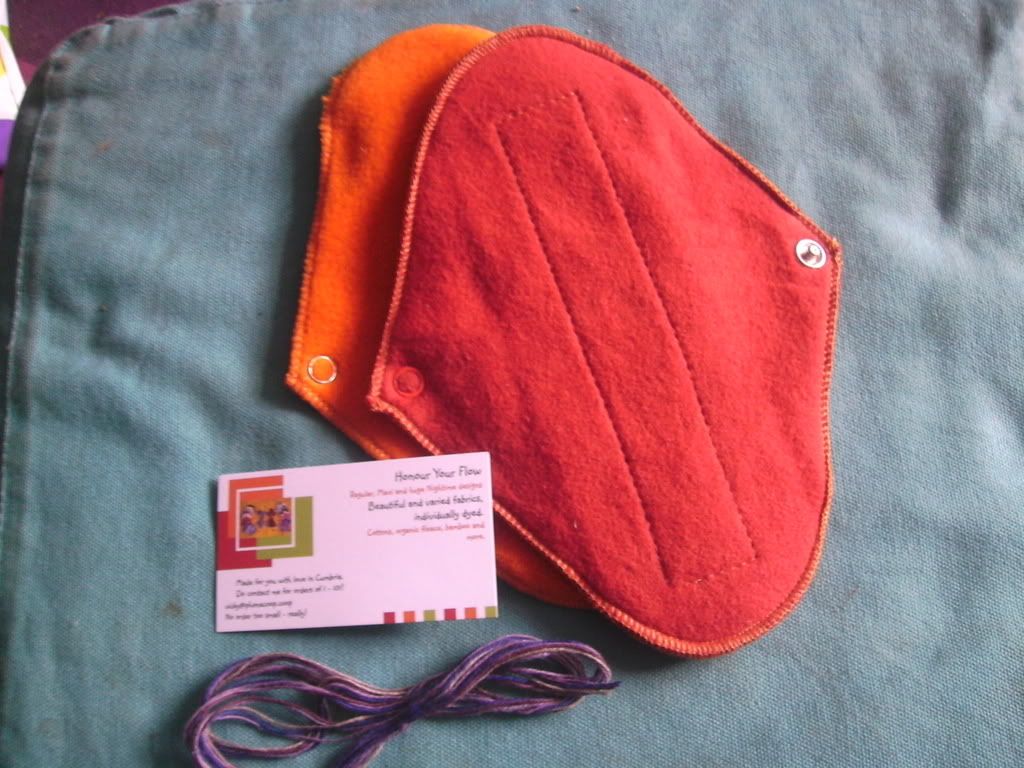 The crafter concerned put stickers all over the envelope, and tied the bundle up with very pretty threads, which I am yet to decide what to make with. She can be contacted at vicky@phonecoop.coop if anyone wants to order from her, the towels are perfect. :) That entire paragraph probably ought to embarrass me, but whatever lol most of you have read my birth stories so very little can be considered too much information. Right?