This morning as soon as it warmed up enough, a spot of weeding, putting some summer bulbs in (alongside the very happy spring ones, look how well those are doing!), and general garden play.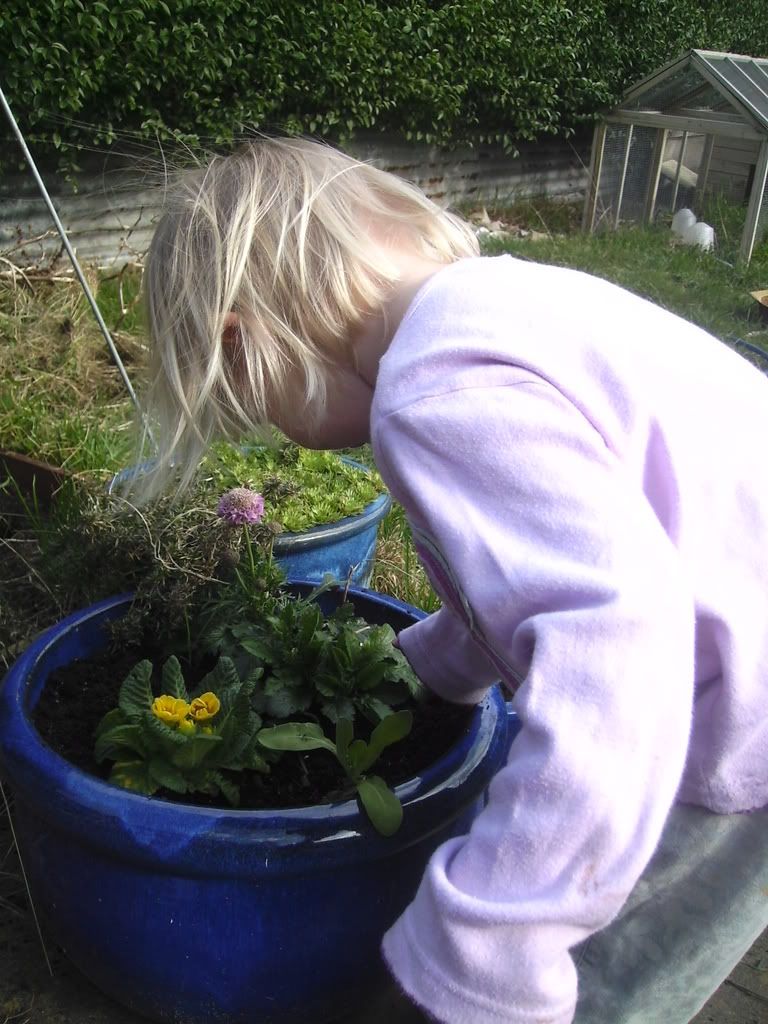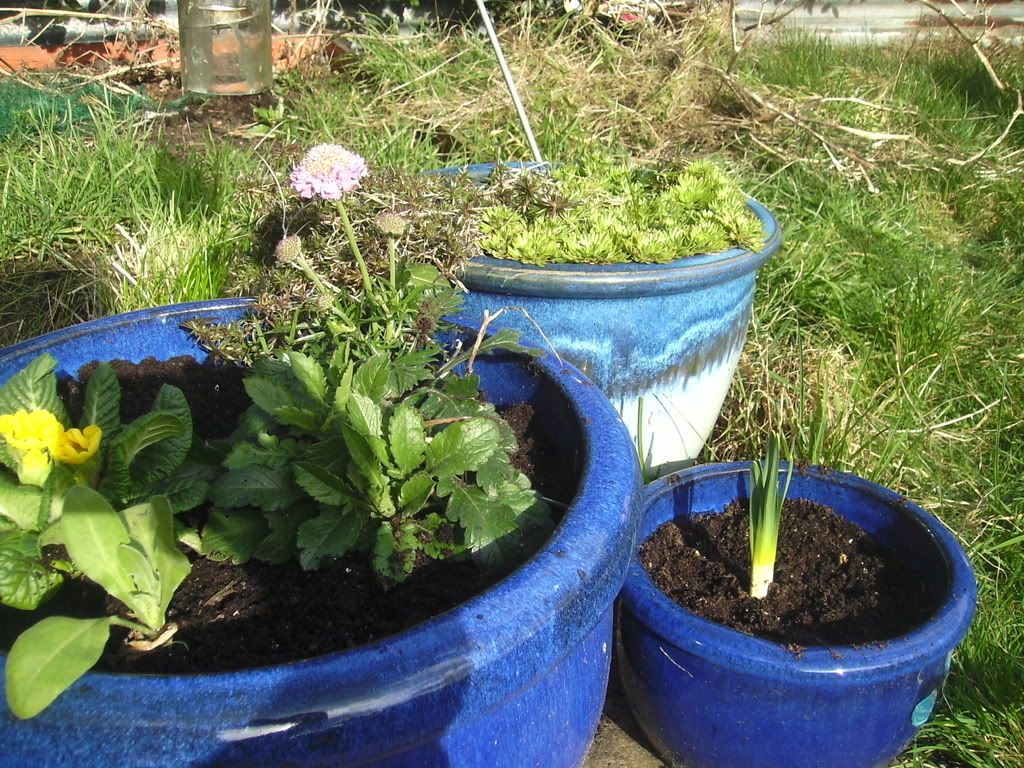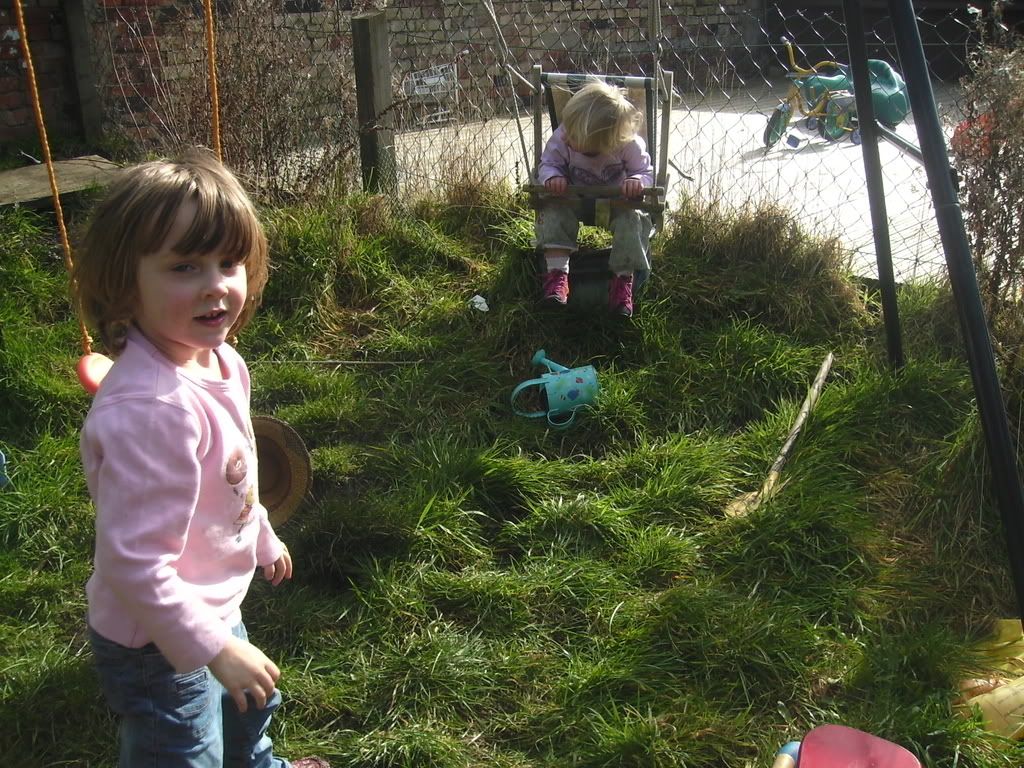 I just completely cleared up down here knowing that the midwife is about to arrive. She's late now by the way lol, but I'm not complaining. ;) It's a bit pathetic that I don't want her to see the mess we really live in, but hey we did let it get pretty messy again. Anyway, as soon as I clear up the space on the living room floor, this is what happens...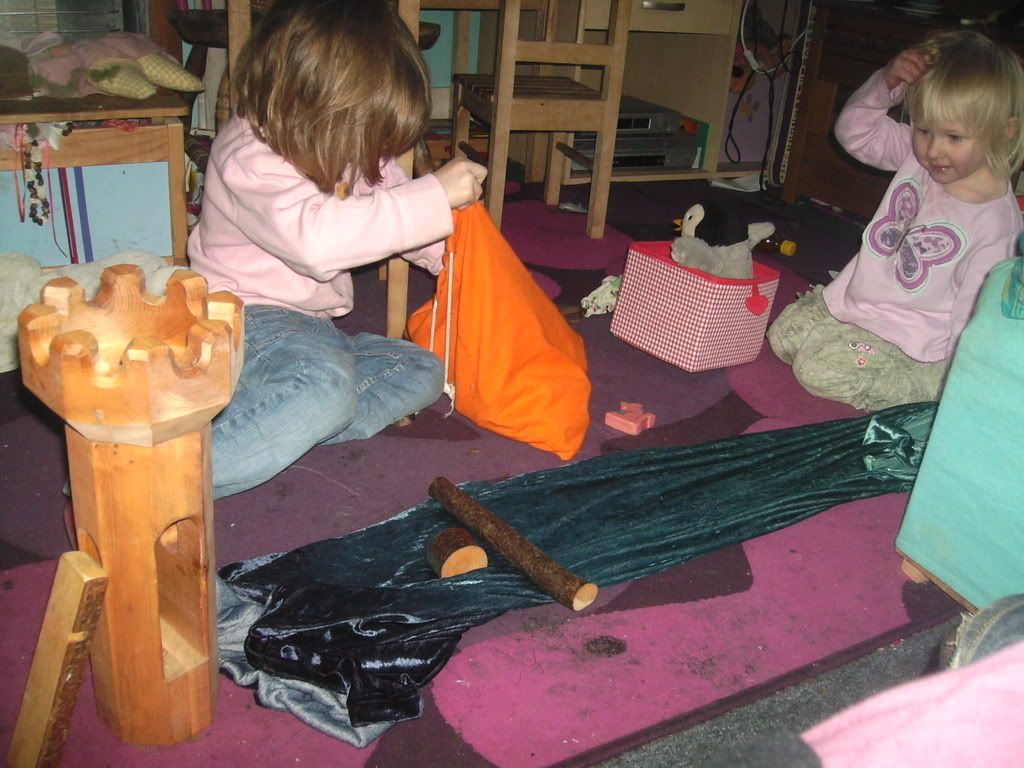 I think probably we're falling into a bit of a bad habit of me nagging the children to tidy up and then doing it myself when I get sick of it. Uhoh.
Right, well, having persuaded Jenna that since she was done playing with the castle and blocks she should clear them away, a knock comes at the door. NOT the midwife. The gas safety inspector to take the fireplace to pieces. So much for worrying about the mess eh?
Another Spring Season Table picture. Lady Spring and our sunshine now installed, and the girls helped me to needle felt the tiny chick and egg (I was VERY nervous about the felting needle, but they proved me totally wrong by being very very careful with it). :)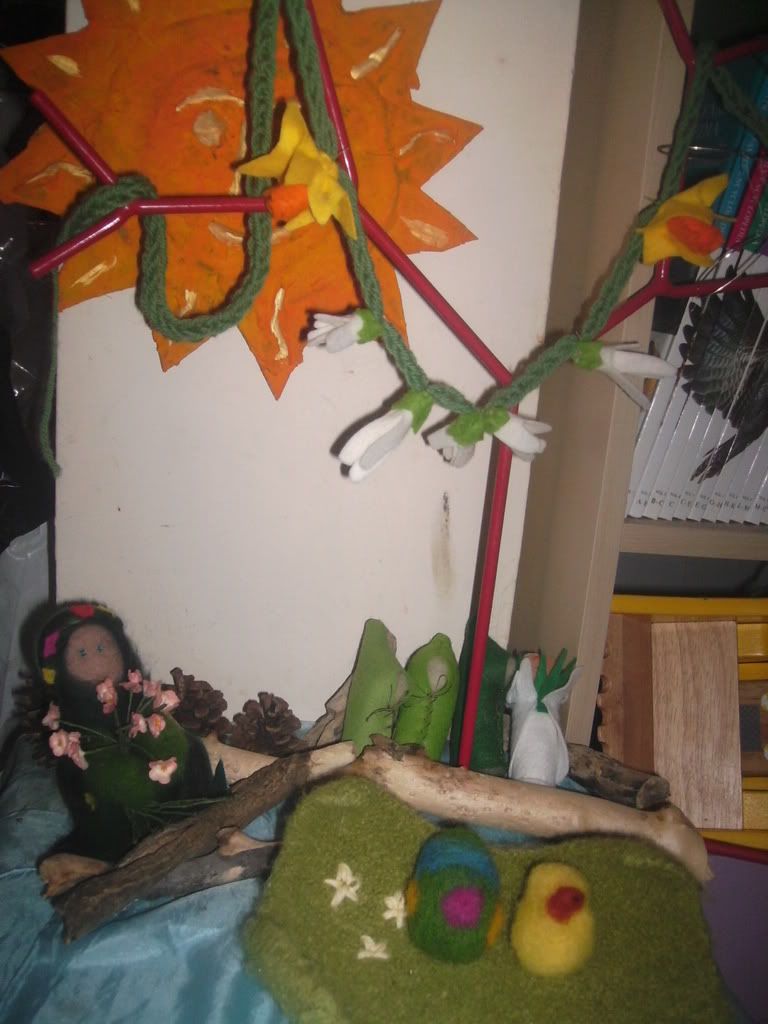 And a lovely present, arrived this morning: with money from my Dad, one Onbag Baby in blue and brown.