I have set myself the task of actually FINISHING all of those half-done projects before starting any more. Yeah, not expecting to hold out very long. But anyway, all of those bits and pieces that have been stored for months, they have to get finished. Because otherwise, they will just never be done. I forsee shortly being limited to crafts that I can do with a baby asleep on my knee!
So... Cute baggy PJ trousers that were made for Jenna but are really on the verge of being handed on to Morgan? Done!
Replacement cover for nursing pillow? Done! (I'm being practical, but that doesn't mean I have to give in to White. Or Perfect.)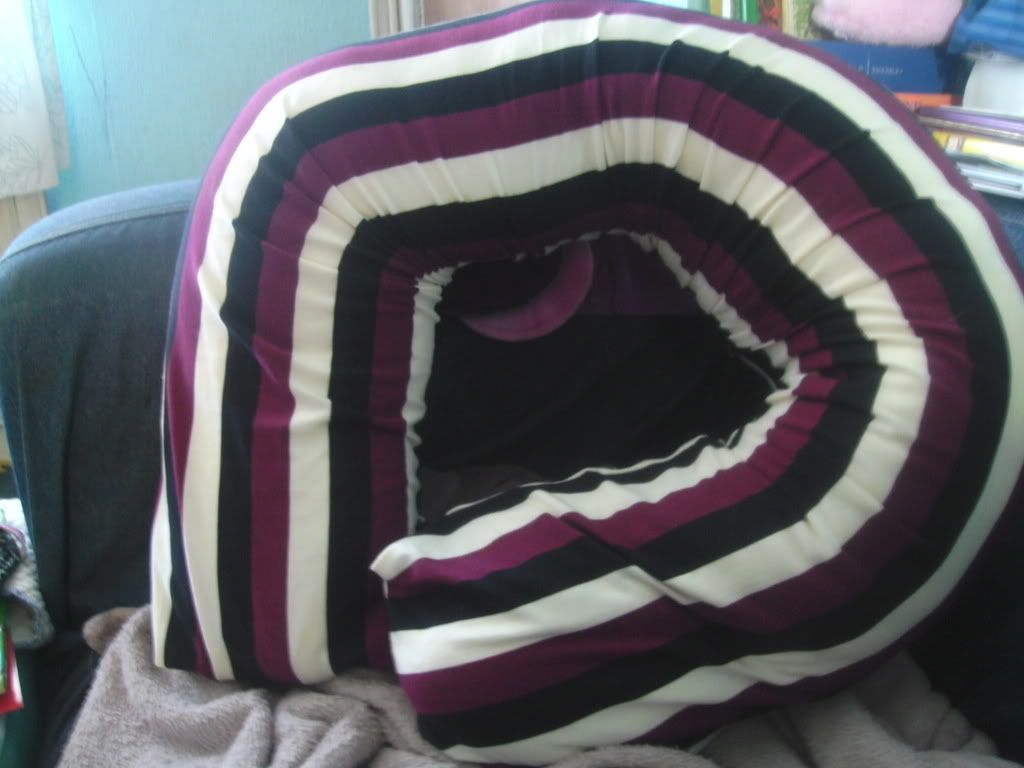 The rest of those maternity towels that I gave up on because I couldn't master the overlocking stitch on my machine? HA it may have taken an hour last night after the children were in bed but I BEAT THAT SEWING MACHINE INTO SUBMISSION!
Wet-bag for sanpro? Done! And pretty too. :)
Wet-bag for nappies? Playtent-hanging-drapey-canopy-thing? Bright tail for boring brown ring sling? Felt wall panel? Shopping bag with onbag straps? Blue dress for Jenna? *sigh* There is still a big pile of cut out pieces in my living room, and another in my kitchen... We're getting there though. And then maybe I can allow myself to start something new...