So, another collection of random pictures with assorted ramblings. :) We start with the previously mentioned trip to see friends.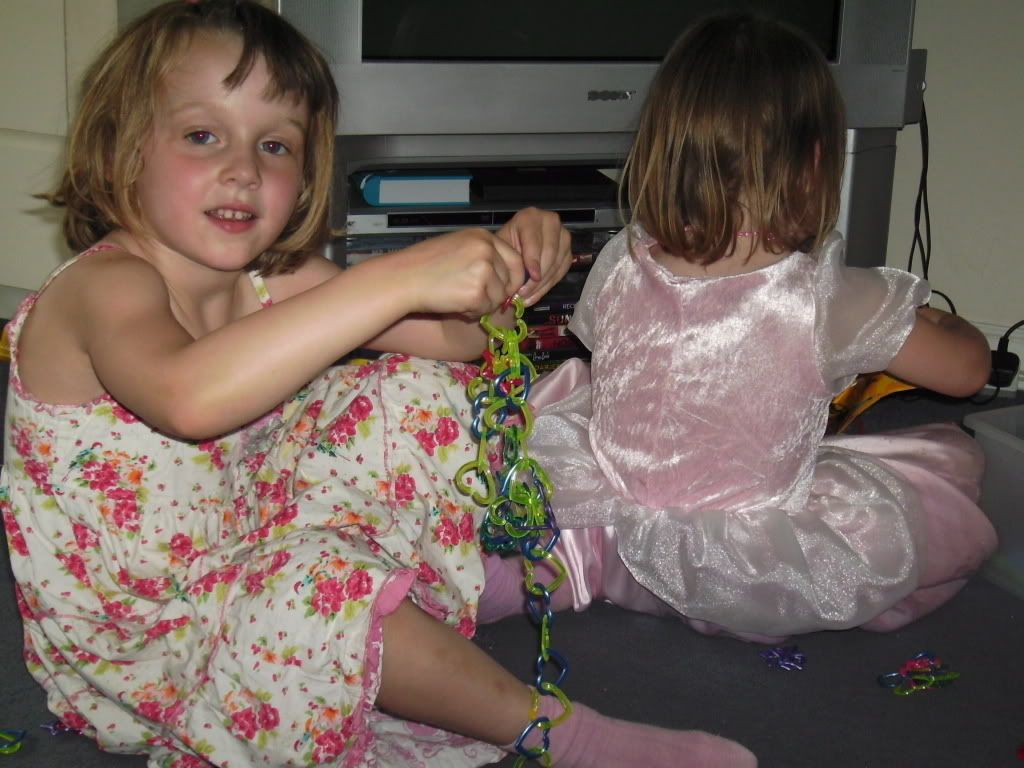 A nappyless Rowan sleeps on my lap. Two days running I had an amazing, in-tune day. Only two wet laps and two wet nappies, in 48 hours.
When I first toyed with the idea of "having a go" leaving Morgan nappyless, that would have sounded like a lot of misses to me. It seems really funny now how much it mattered to me to not get peed on (and I guess to many many parents just me sharing this will seem scary). Over time I began to really understand that it isn't about wee going in nappies vs in the toilet.
It isn't a failure if she is in a nappy all day, and I don't feel like a superior parent for having two days of feeling it is going well. What needs to go well, the point of doing this, is working to communicate with her. The effort is worth more than being perfect, the relationship is worth more than ticking another box. It's not a matter of pride/blame dependant on how I feel we have performed. It's a wonderful way to be close to her! Why do these things take me so long to work out? I feel so slow!
And here we are enjoying Jenna's favorite tree, at Attenborough nature reserve. We had tried to arrange to meet another gentle mama and her babe there, but decided in the end to go anyway when we didn't manage to make contact - only to be approached in the car park with, "Are you Sarah??!" What a lovely morning, watching the children climb and play, feed corn to the ducks from paper packets, and feed blackberries to each other from the hedgerow.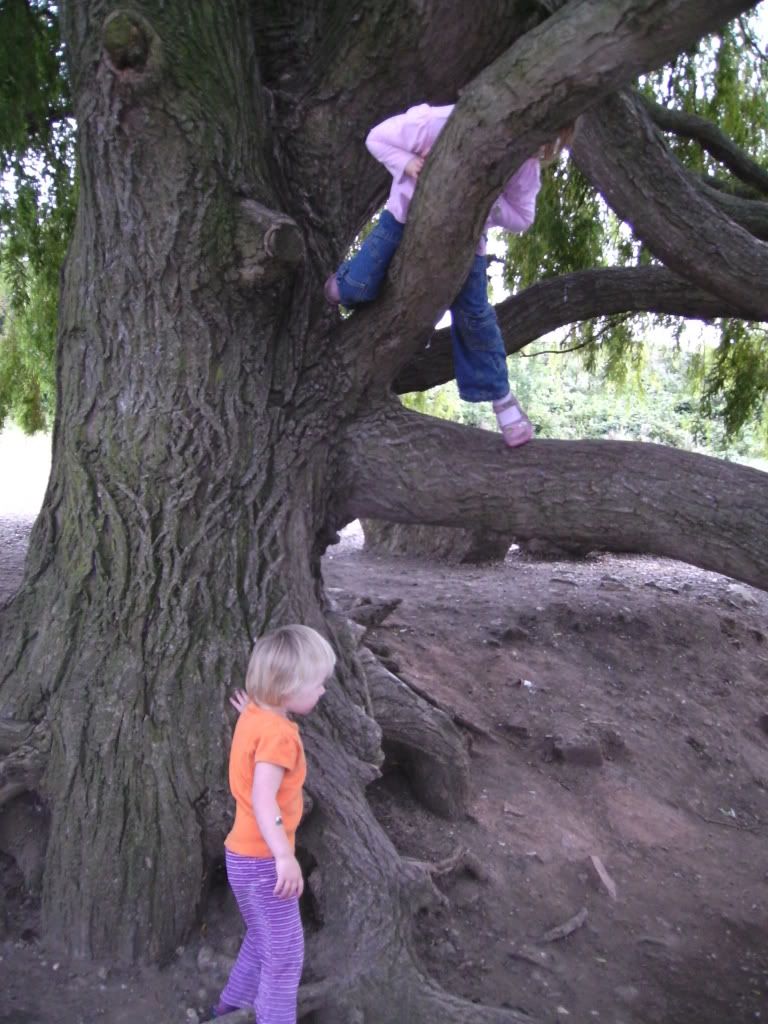 Morgan was really worried about a large and rather pushy swan that was following her!