Just a quick one, for those who asked!
Three lolly sticks, anchored together by winding wool between opposite gaps.
Take the wool behind the stick to the left, up and over, and round to go under the NEXT stick to the left.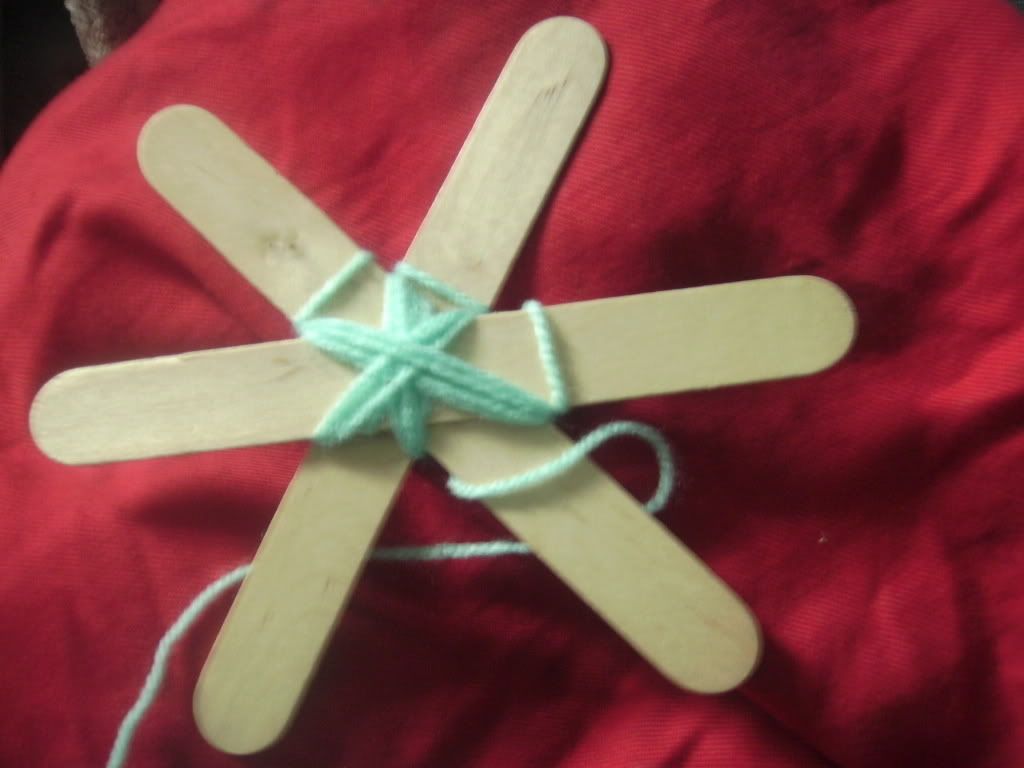 Keep going, shuffling the lines of wool to lie flat along the sticks.
To change colours, make sure you have equal numbers of lines on each stick and then cut the wool, and tie on your next wool. If you use several colours the tie-offs should all be at the same point. Tuck the last loose bit of wool in when you get close to the ends of the sticks - or tie it to the last colour you used, if it's close enough.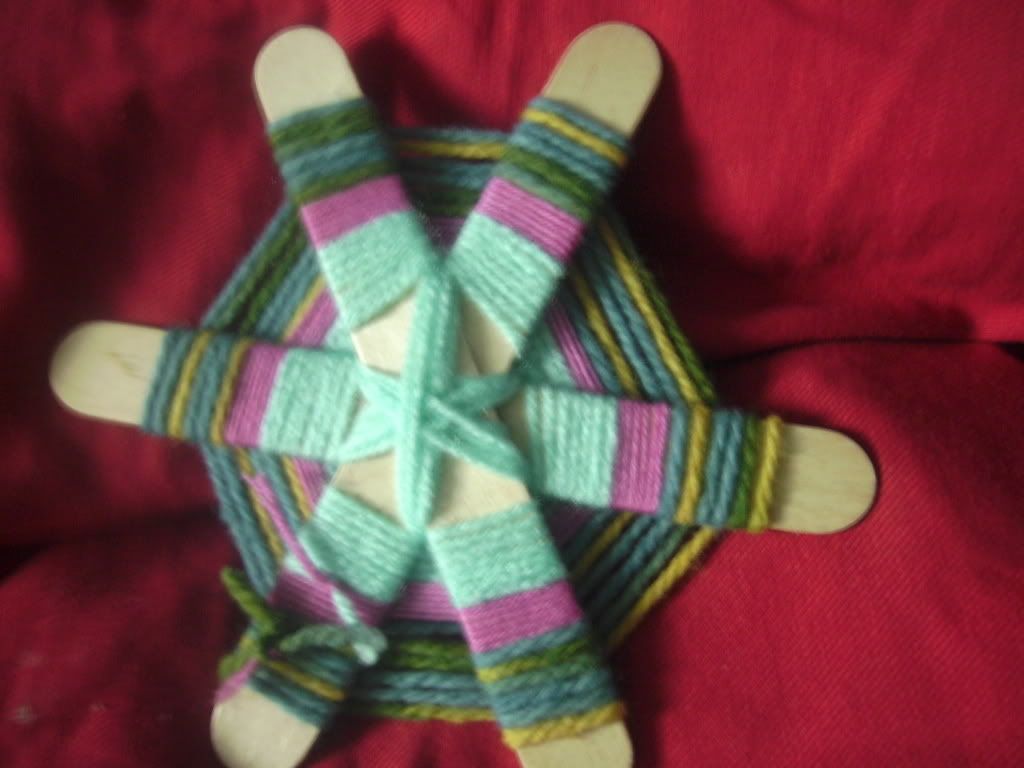 Turn over to see your pattern!