Another one of Martin's favorites - and another that we borrowed from the library so many times we got our own copy! "Tell Me One Thing, Dad" by Tom Pow, with illustrations by Ian Andrew.
Molly and Dad have a bedtime routine, telling stories about all the animals and imaginary creatures they can name...
But what's the one thing, the most important thing about all these creatures?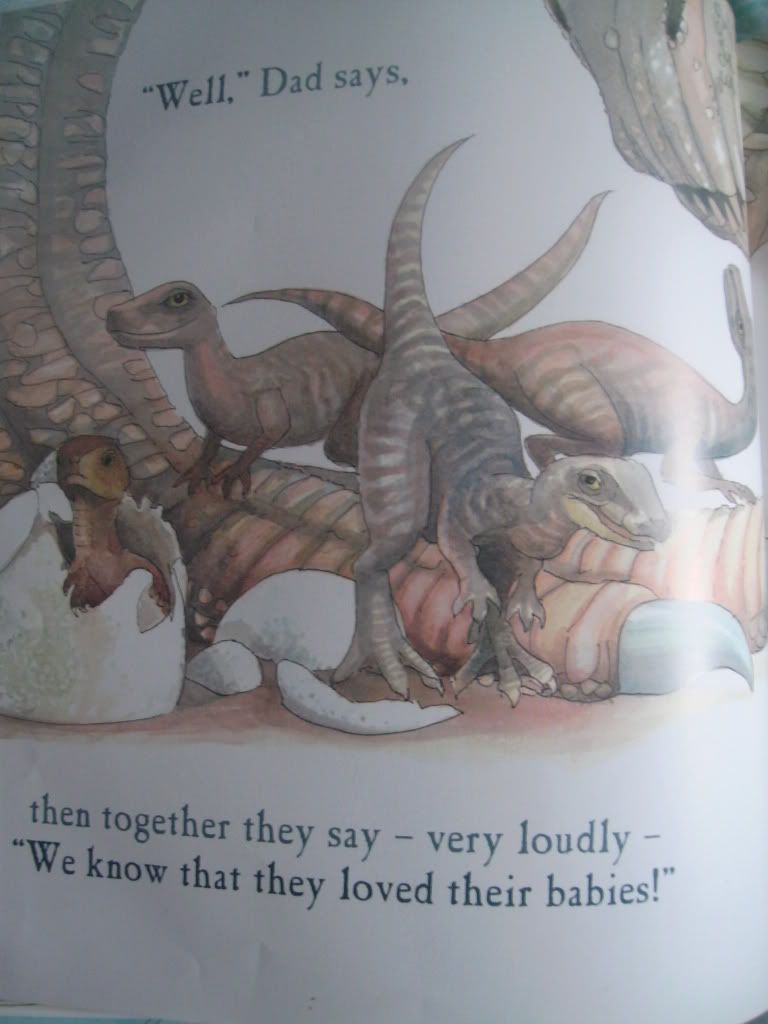 Another book with sublimely observed illustrations - I especially like the small incidental pictures of the little girl. So like my Jenna! They are laid out with a lot of white space and nice bold text, which is great for Jenna to read some of the words herself. Good pace, fun even for slightly olders but importantly not too lively for a bedtime read.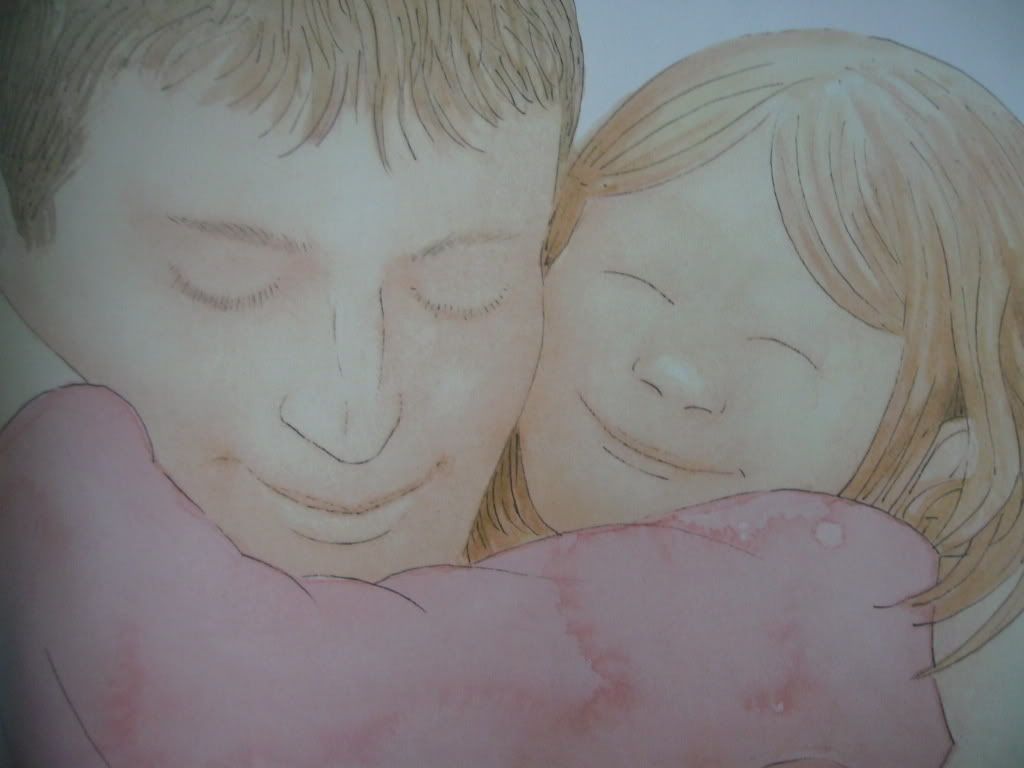 And the requisite satisfying ending!