Morgan stayed overnight with my mum on Sunday after Church (the first time she has ever stayed away from home all night since the trauma with the in-laws). She was so delighted and proud to be doing something so grown up and to be on her own with her beloved Mamaar! Only first thing this morning she was sick. :(
Rowan had been spitting up milk all night, so we decided that they obviously had some kind of tummy bug. My Dad wanted to know was it something they ate, to looks of confusion from me - what, breastmilk?? ;) Anyhow, we had a quiet at home day on a day when I really really wanted to go to the post office and do efficient hurrying around type stuff.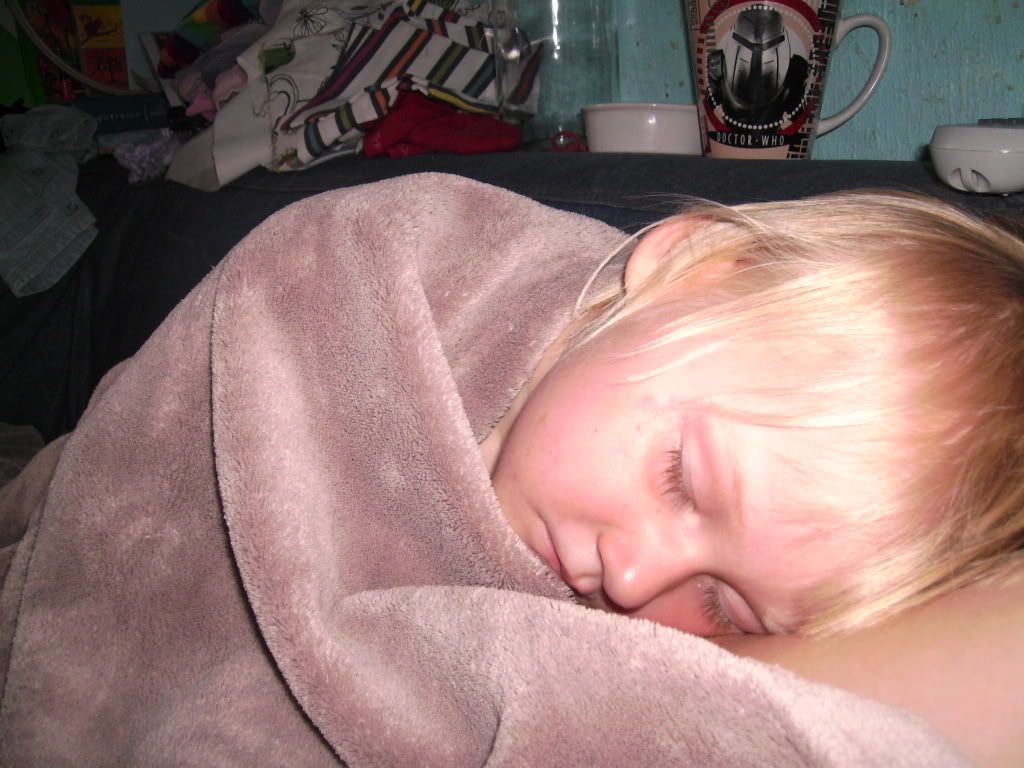 It was nice in the end, slow and comforting. Lots of nursing, napping, nursing again. They mostly played quiet games.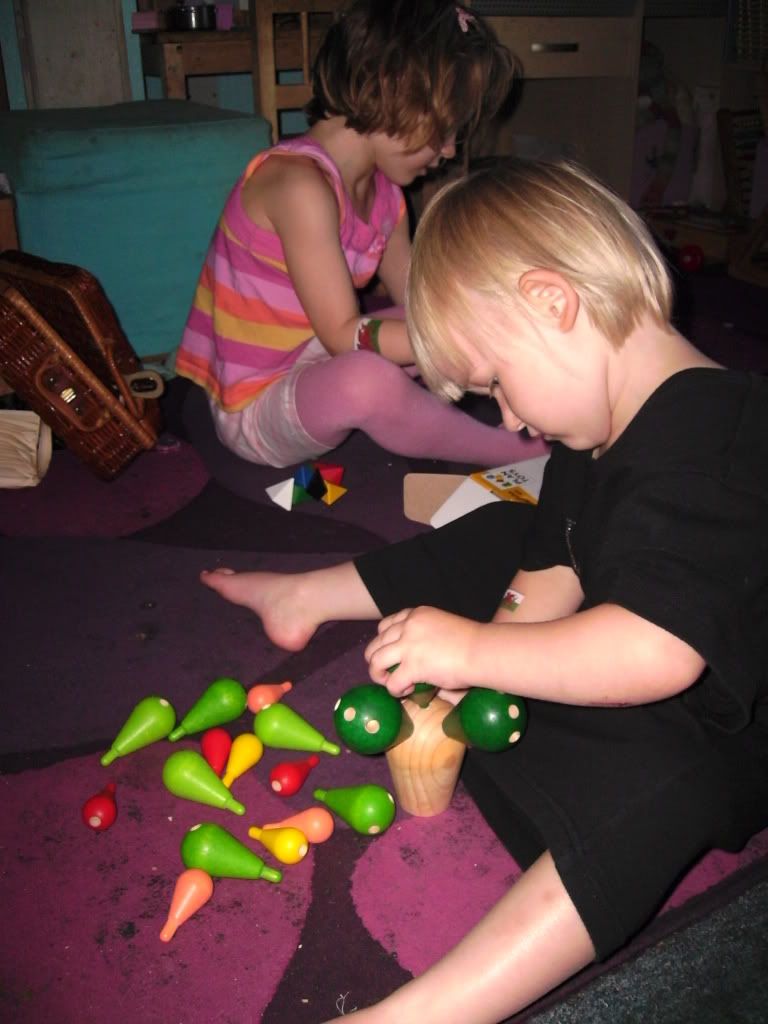 I love watching Jenna using grown-up games, this magnetic ball of pyramids has fascinated her since it arrived. She spent ages lining the little pieces up and inching them closer to see how close they could get before snapping together. After playing like that for about an hour, she suddenly started picking them up and reassembling the ball without a pause, something I expected to be too difficult for her.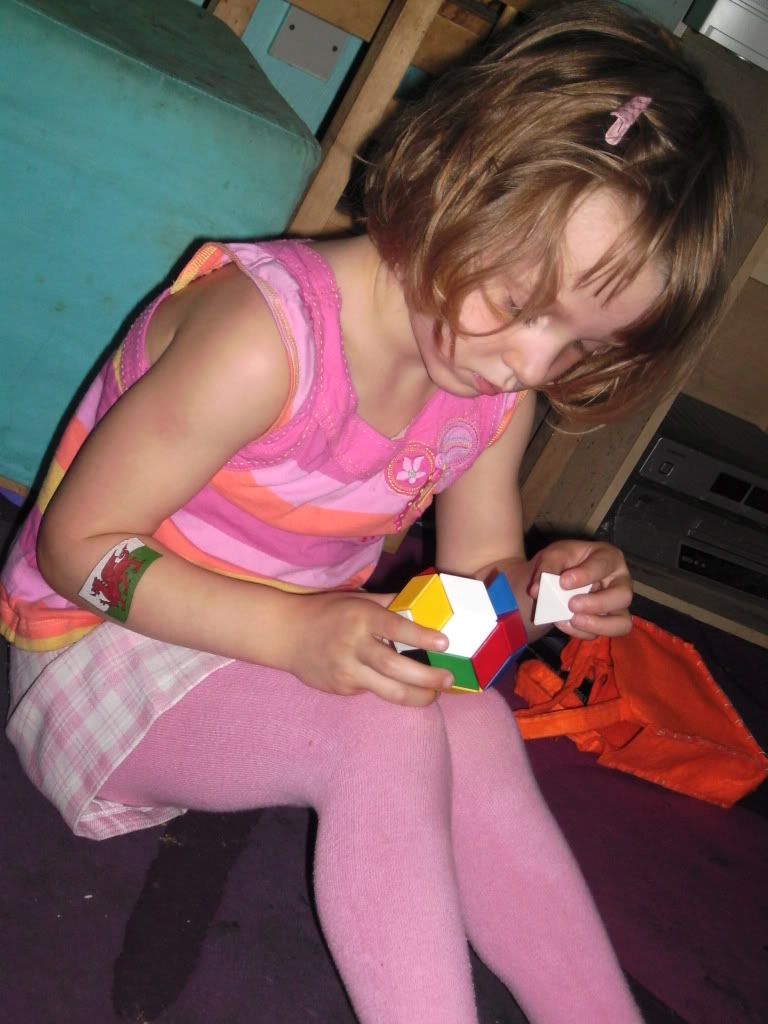 She also did some drawing when the others slept. She likes to draw undisturbed.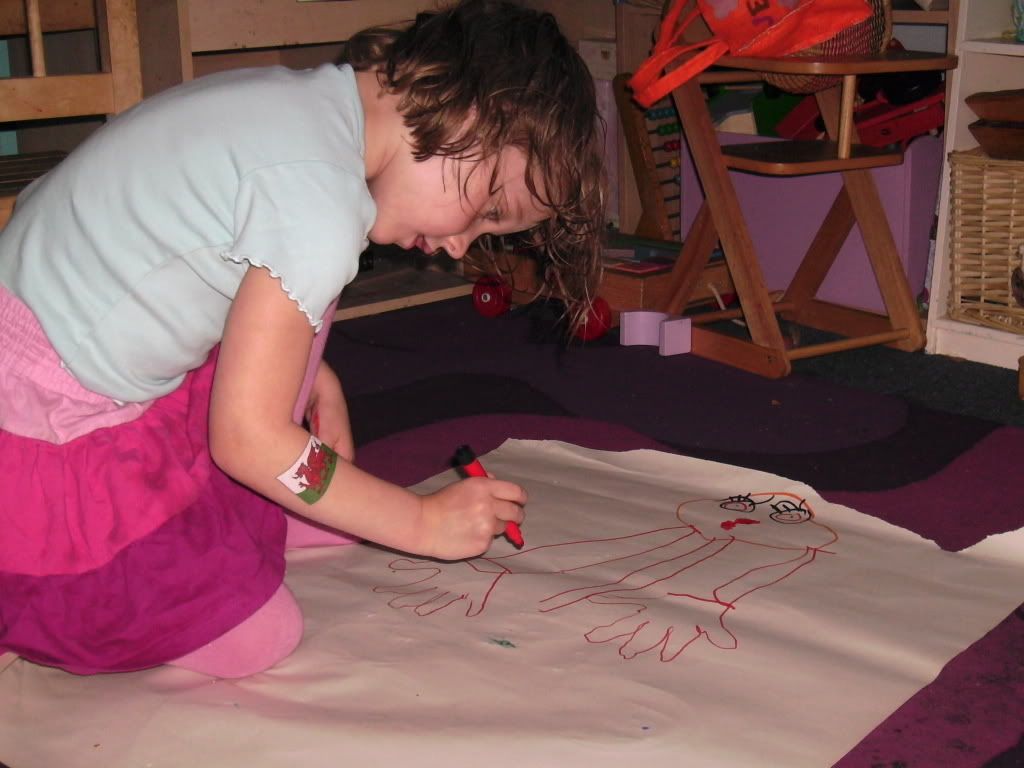 Plus, they seemed better by the afternoon, so we are free to go out again tomorrow!