Rowan asleep on my back in a mei tai. She has been on my back a LOT in this heat.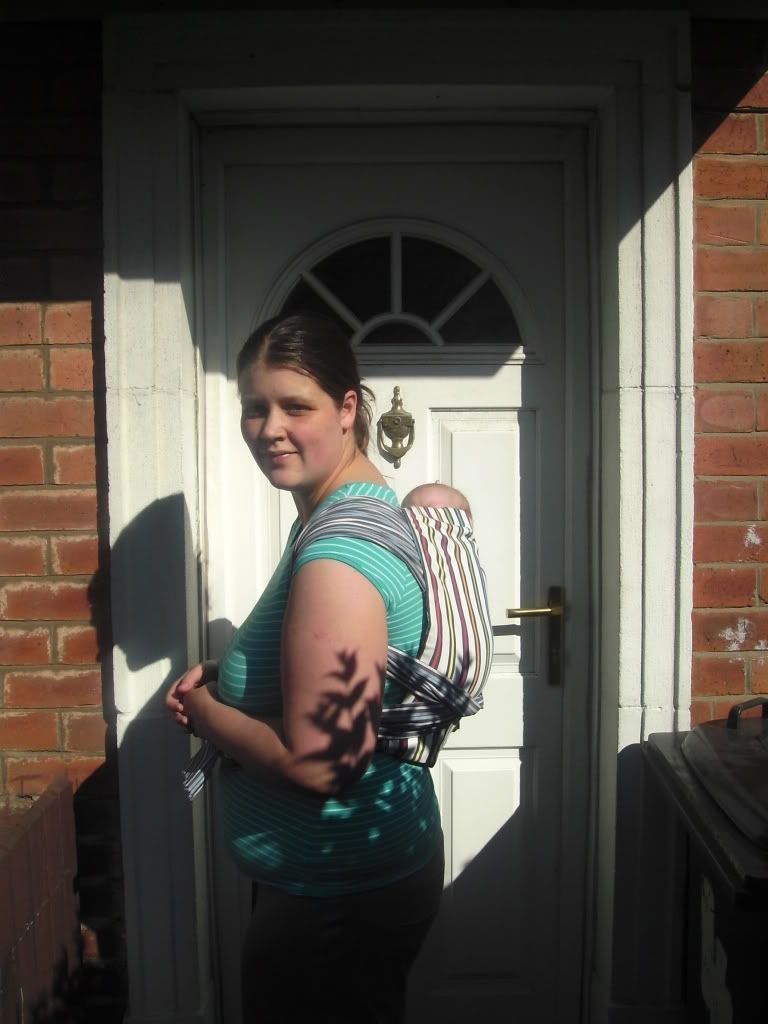 The art wire has been in use long enough to have collected some items. It hangs right above the sofa where we spend so much of our time reading and nursing!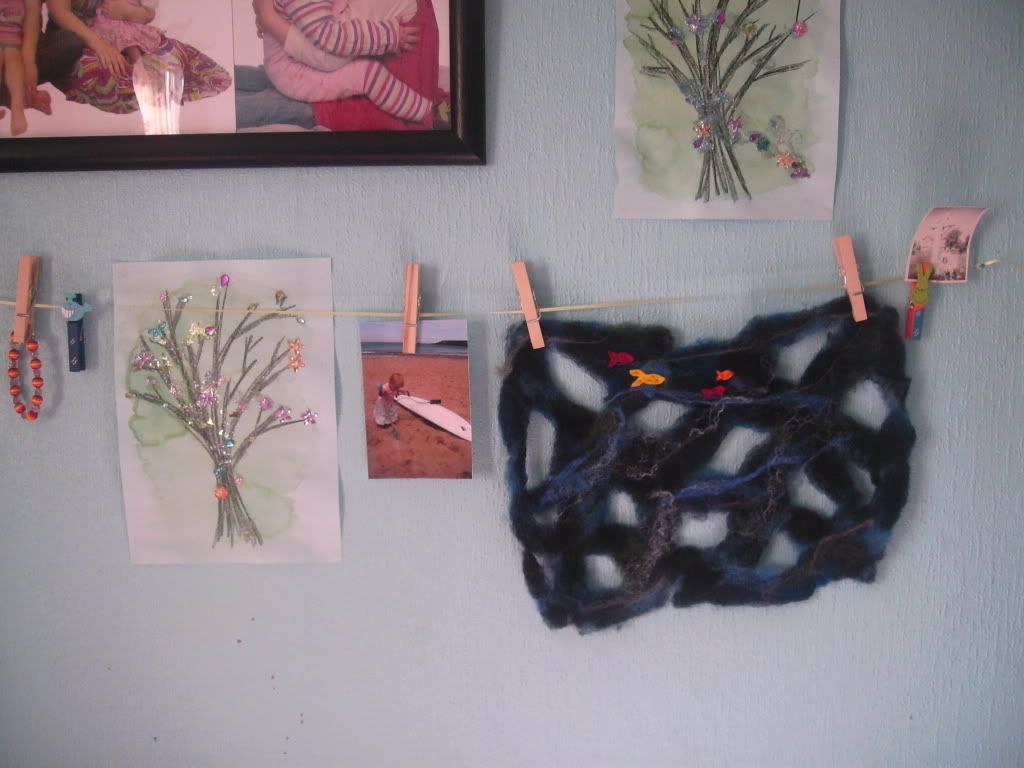 Then this evening, summer fires in my mum's garden.