Prehistoric theme today, for my first ever book sharing (lol and don't expect one every monday; here are two to tide you over)!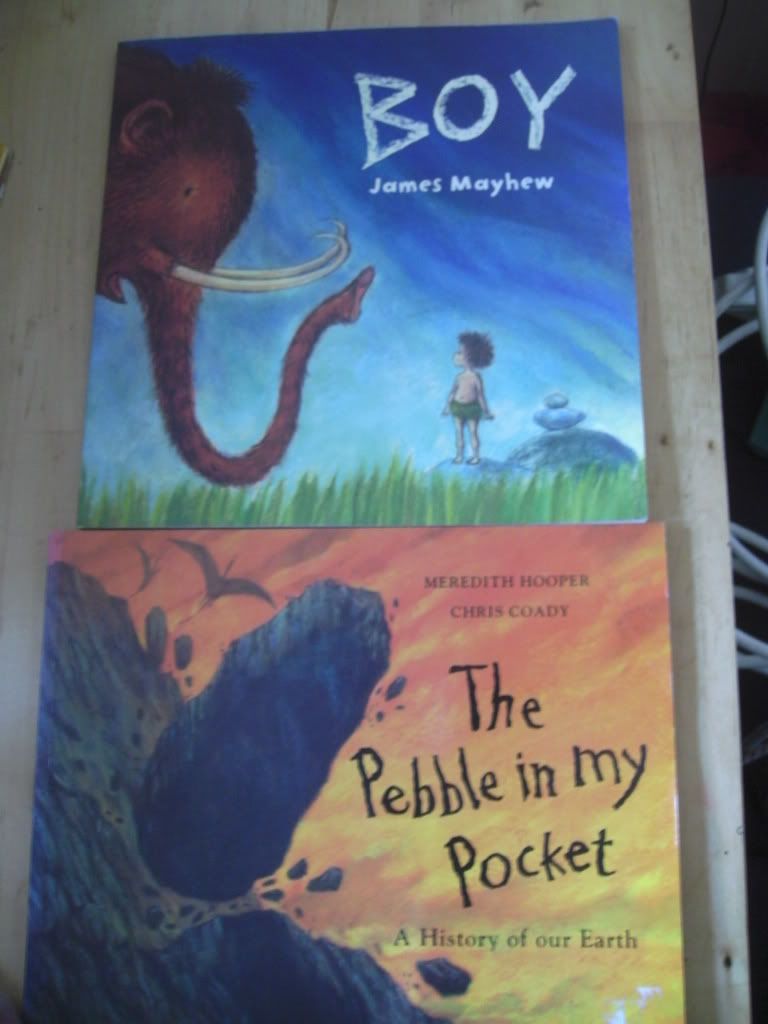 Boy by James Mayhew is a real favorite since we had it from the library nearly two years ago. We got our own copy soon afterwards. Boy sleeps in a cave in the family bed with Ma and Pa, but decides he doesn't like to share so he goes out in search of his own warm place. The story has a nice rhythm for toddlers, and even older children seem to appreciate the very simple story. The illustrations are just so beautiful and soothing so this makes a great bedtime book.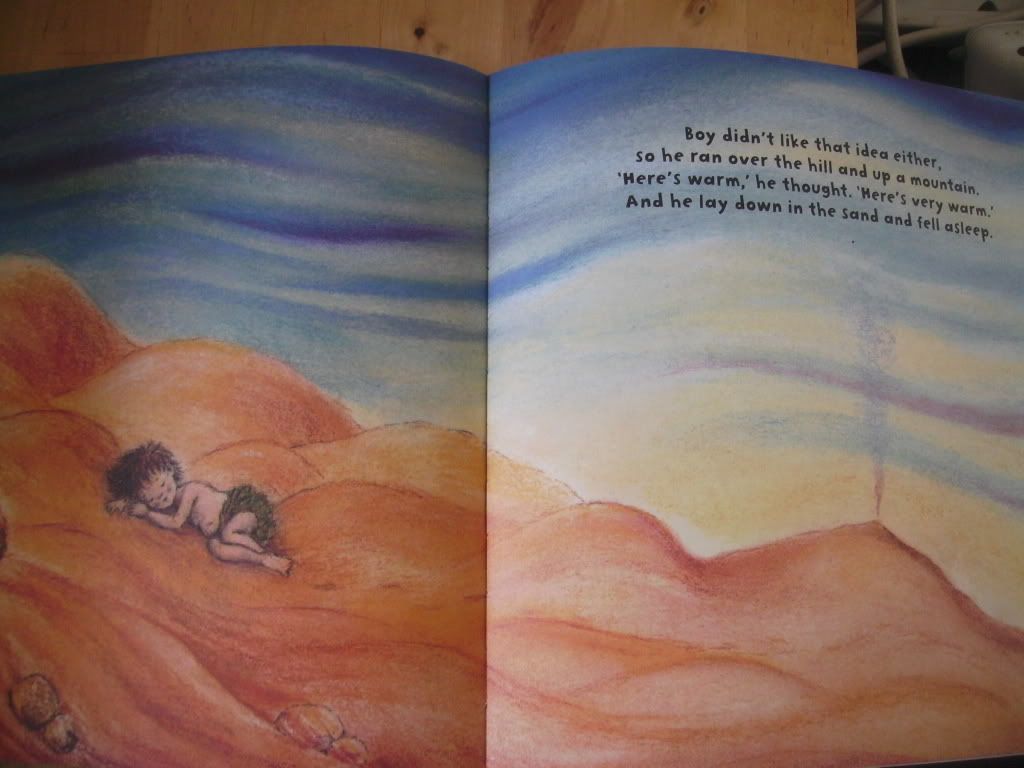 Eventually, of course, boy ends up running back home away from all the dangers of the wide world, where Ma and Pa welcome him back into the warm bed. "And there was just enough room."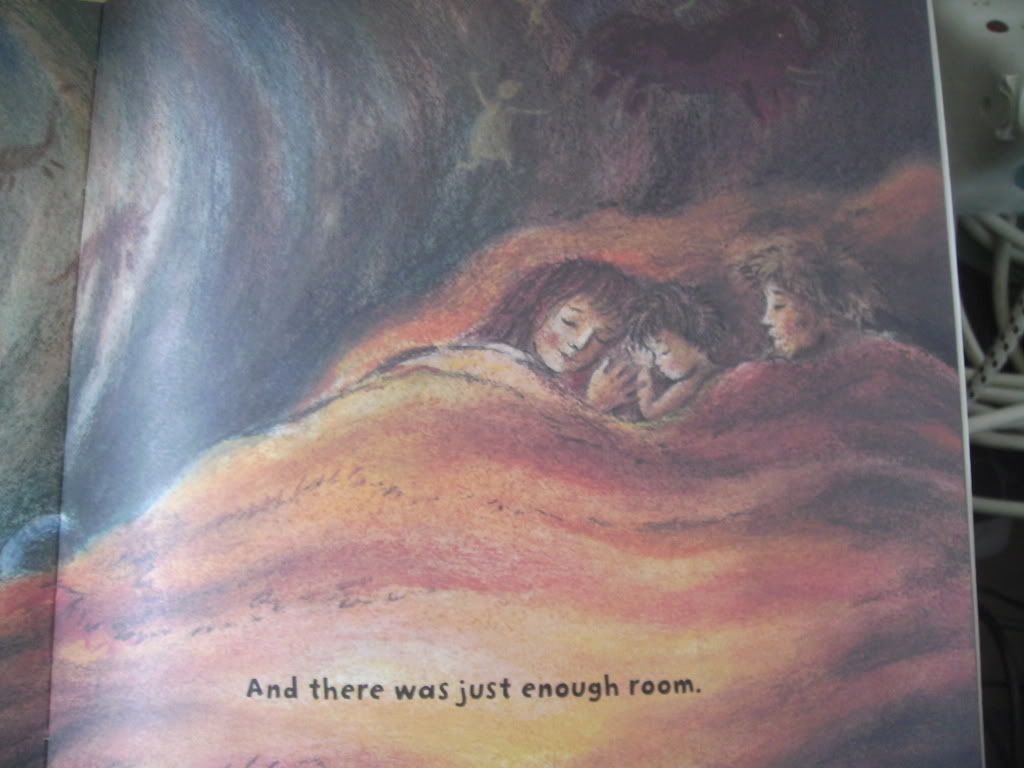 Our second choice for today is slightly old for any of mine yet, but they'll grow into it. This is another beautiful thoughtful book about the passage of time and the history of the planet - from the point of view of a pebble found by a child. Both of my older girls have been stone collectors since they could toddle, so this seems like such a pleasing way in to talking about time and how many many years the world was here before we ever came to be.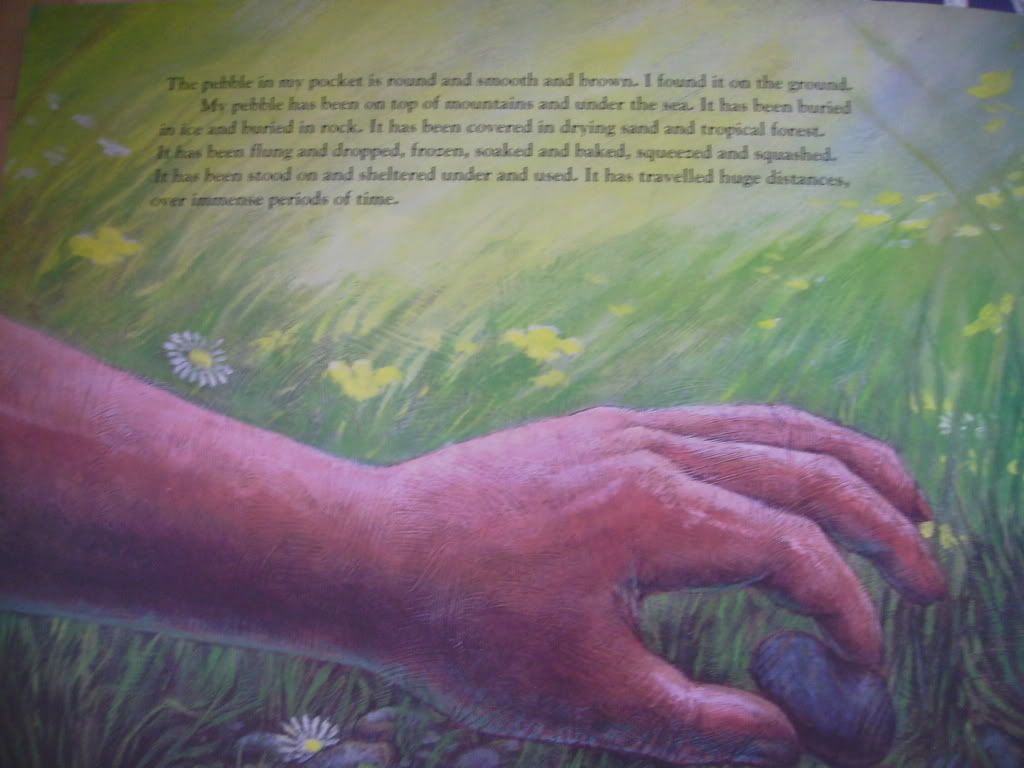 I find this book a very satisfyingly scientific description without pushing a particular view. It doesn't specify the mechanism of evolution, for example, but will no doubt prompt many interesting discussions about the why and how questions! I especially love the mixture of poetic narrative and simple information, making this book neither precisely a fiction or a textbook.
"The pebble in my pocket is round and smooth and brown. I found it on the ground. My pebble has been on the top of mountains and under the sea. It has been buried in ice and buried in rock. It has been covered in drying sand and tropical forest. It has been flung and dropped, frozen, soaked and baked, squeezed and squashed. It has been stood on and sheltered under and used." Beautiful!
Dinosaur by Jenna. :)