(With added thanks for the crying support network, those who suggested fennel tea get extra added bonus friend-points! I drank some last night and we skipped the colic game altogether. *phew*)
This is Rowan early in the morning. I put her down for a moment to get dressed, and saw this serious grunty thumb sucking going on! I took a picture before picking her up and nursing again lol, but I was really very shocked. I guess we breastfeed so frequently I didn't even suspect she would look elsewhere, and she's so tiny to have discovered her hands already in the first place!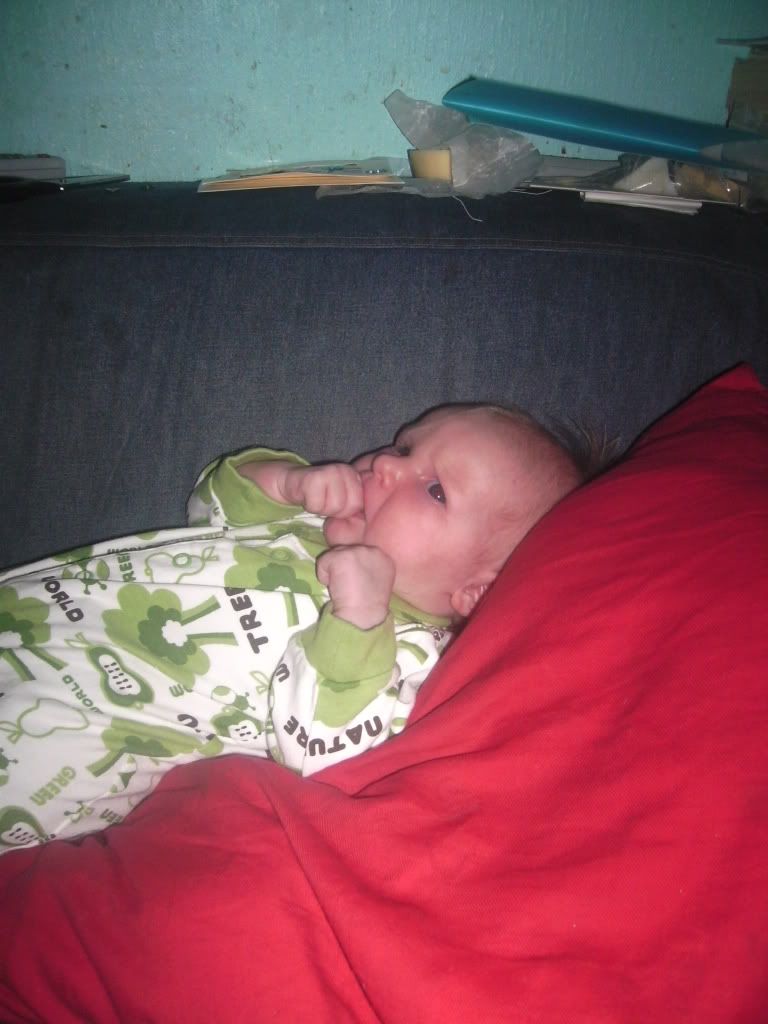 Two big girls playing rough again. I try not to comment unless there is an angry face or unless someone protests and the other doesn't respond. After all, rolling around play fighting is fun. I'm spending a lot of time at the moment thinking that I was four once, I was two once, and I remember how frustrating it was to be nagged about every single fun thing in my world. It's against my nature to back off, shut up, and let them get on with things. But they really need it!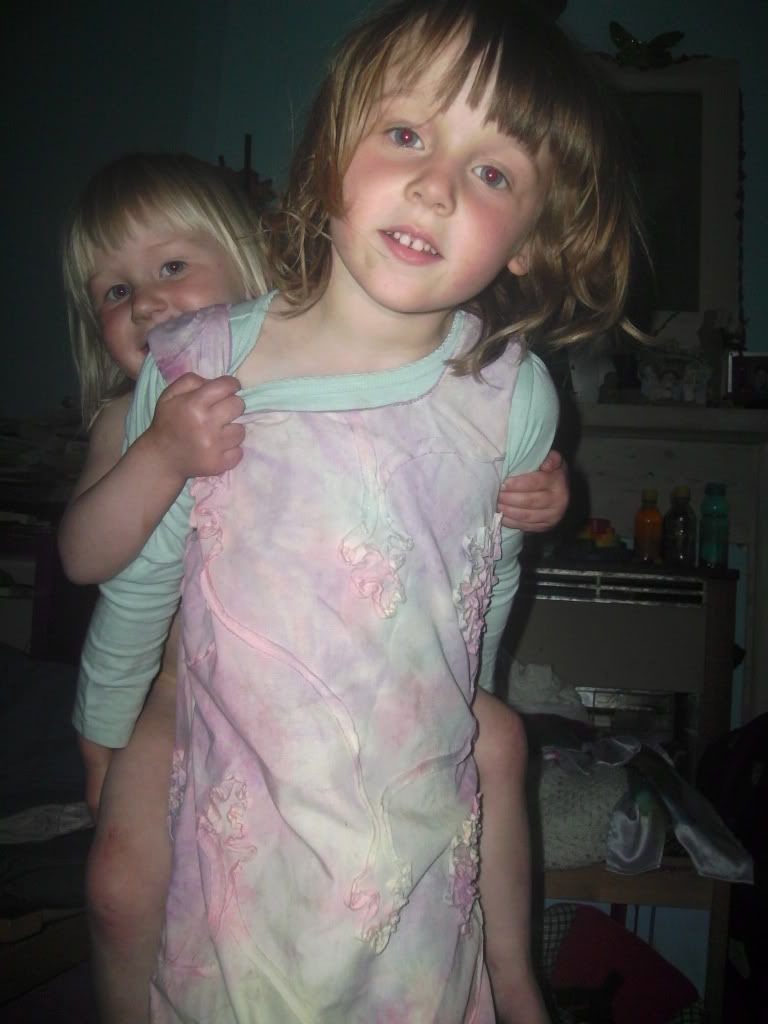 Some sewing - I mended my favorite fairtrade t-shirt, with new buttons from the button box. It is a great improvement, not only to have four actual buttons (two had broken) but to have bright non-matching ones. :) I had quite a bit of fun going through the button box too; it was very nearly my favorite toy when I was about seven and going through my MUM'S buttons (kept in an old ice-cream tub with grey-ish peeled-off label on top and broken seal around one corner!). I have just realised as I type this that I am too posessive of my sewing supplies and should start letting the girls play with them.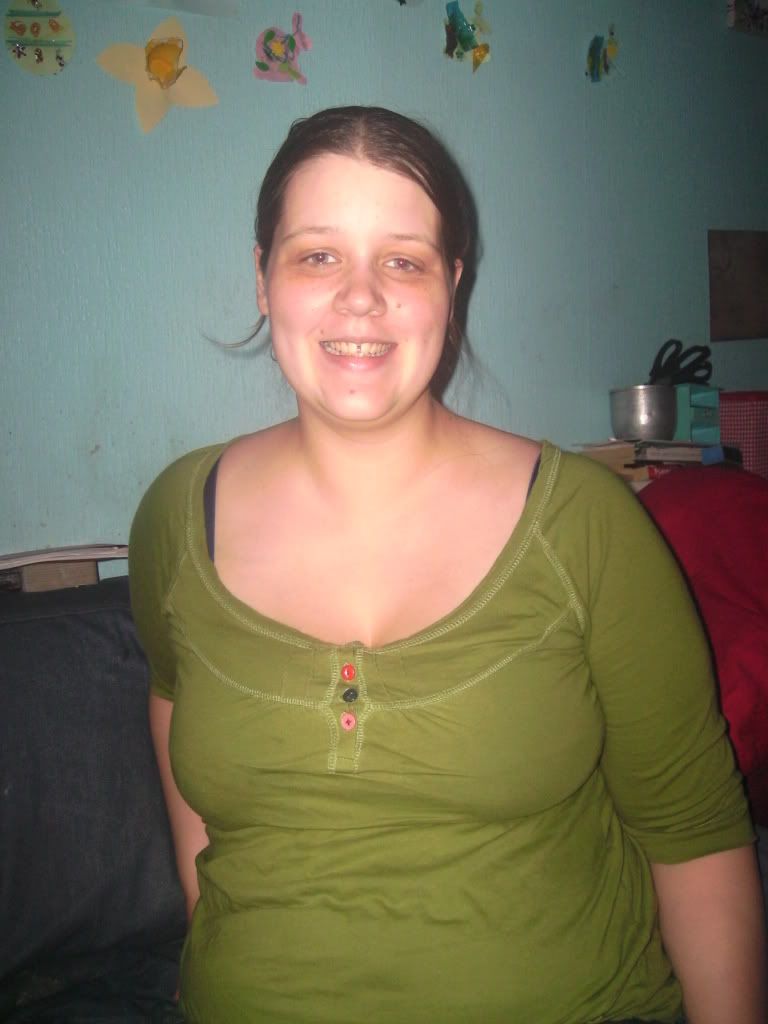 In the evening I nursed a tired Morgan to sleep. And then was passed a tired Rowan and nursed her to sleep as well. There is not enough room on my sofa!