Exciting things arrived yesterday, gifts from Gina (you are amazing mama, what a blessing to know you) and from Broken Man and family (thankyou so much, the leggings especially ought to come in handy and I have sewing project ideas for the reviled strappy dress, you'll be pleased to know)! Also, Amazon sent books. Oh how I love books.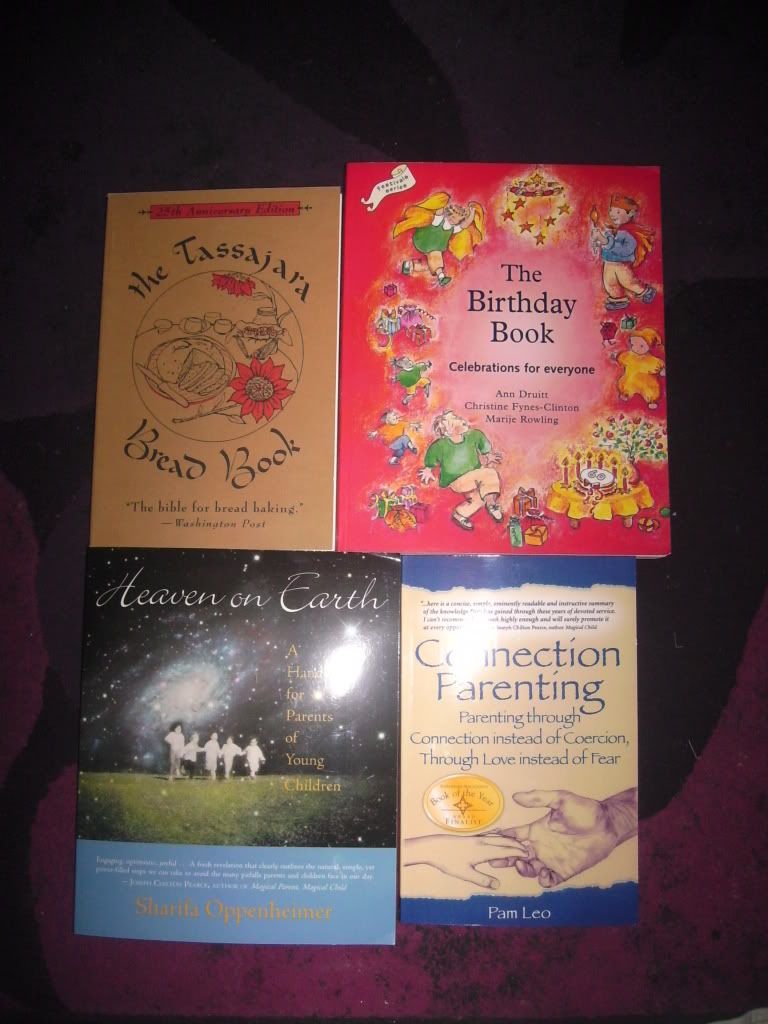 Yesterday we also did some sorting around the place and one of the areas for a clear-out was the season table. So this is it, late spring early summer. :)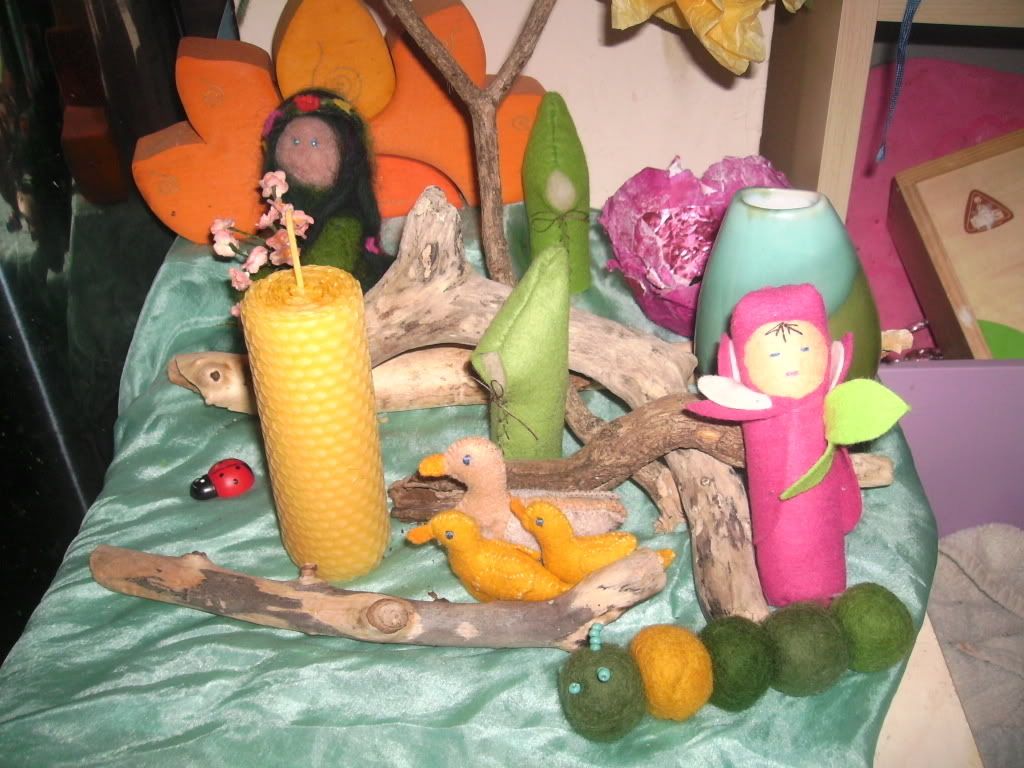 Today I have been trying to very slowly gather things together to pack for the Green Parent meet. I'm halfway through Connection Parenting and so far my thoughts are that asides from being very repetitive and deceptively simple, I am actually putting into practice so much more of what I've learnt over the past few years JUST from reading the opening chapters.
So we've had such a peaceful, in-tune day. It's getting easier to accept those big feelings again instead of being irritated with them. And I'm really not feeling like I need to hurry jobs, but can relax and let them help. It's a good feeling. :)
Jenna wonders when the other mummy is coming back - the one who tells her to stop whining and who gets irritated with "nonsense" like talking about how we had breakfast on the moon once, REALLY we did. Hopefully new mummy is staying. I like new mummy.