What we found yesterday in Magic Attic...
Fab books full of lovely illustrations and some great games and science projects.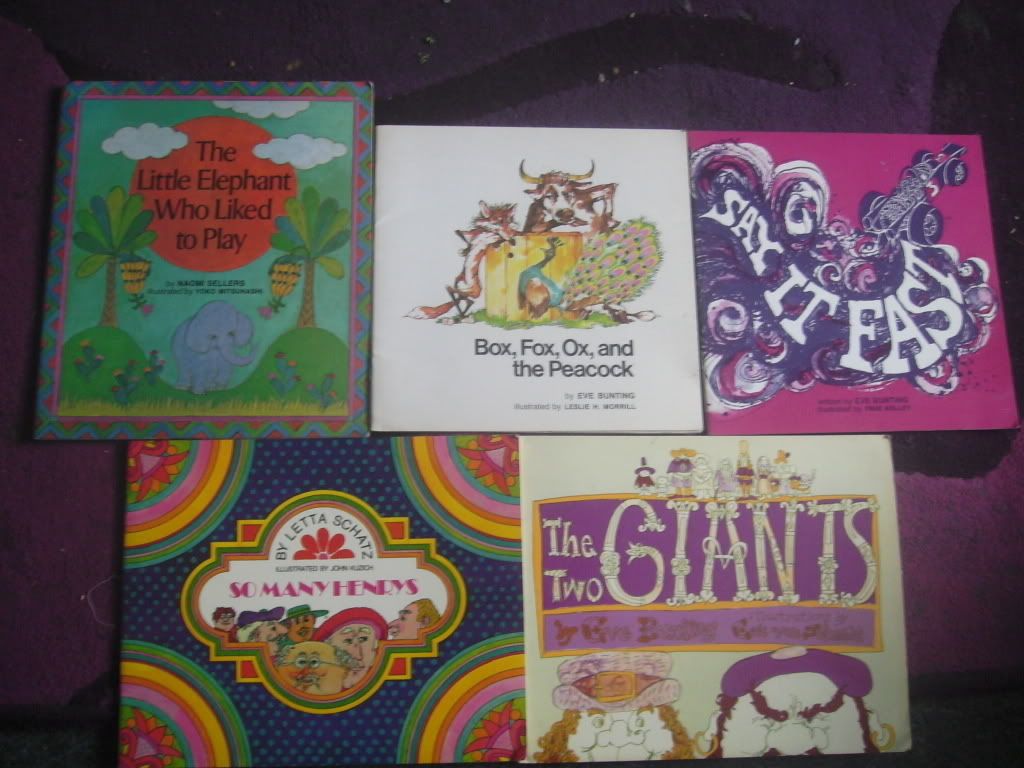 More children's books - love these very retro school reading-program books, real character and interest rather than some of the bland modern stuff we've come across!
This is an inside view of "Herb the Vegetarian Dragon" which is a really great cookbook for children, with lots of recipes for Jenna to try her hand at. I was so glad to find this!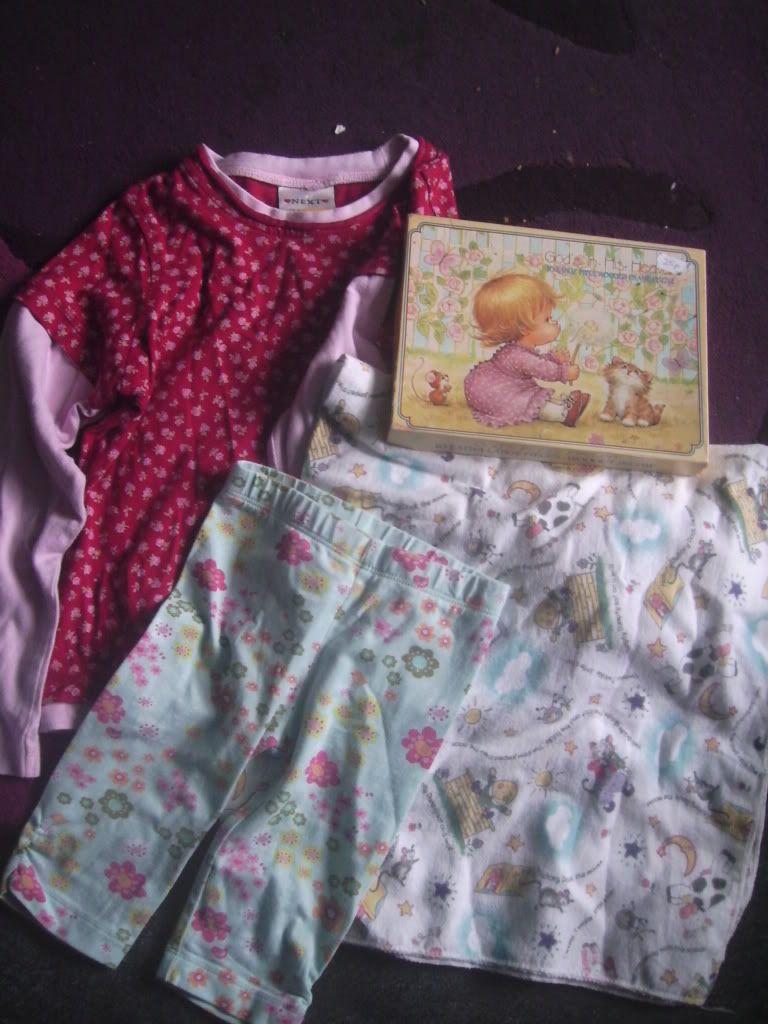 Some clothes (for Jenna and Rowan) and a puzzle that I actually had as a child. And a thin baby blanket with charming nursery rhyme illustrations all over it, for my expectant friend who adores vintage and reclaimed fabrics!