Much needed walks and outdoor play this morning after a few colicky evenings and some really bad news.
Martin's mum has been in remission for a while now, having had some cancerous spots on her legs. Now the cancer is back, and seems to have spread to her stomach and neck as well. Things aren't looking good, but they're still talking in terms of treatment, so we hold on to hope. It has been a very sad day though, and Martin is struggling to hold back his tears.
Out we went to the farm, did a little bit of food shopping (fresh veggies are my favorite retail therapy after books and beautiful wooden toys!) and spent a while in the wind and the light warm rain playing on the big trampolines and swings. My mum, beautiful as ever, spent a happy while babywearing.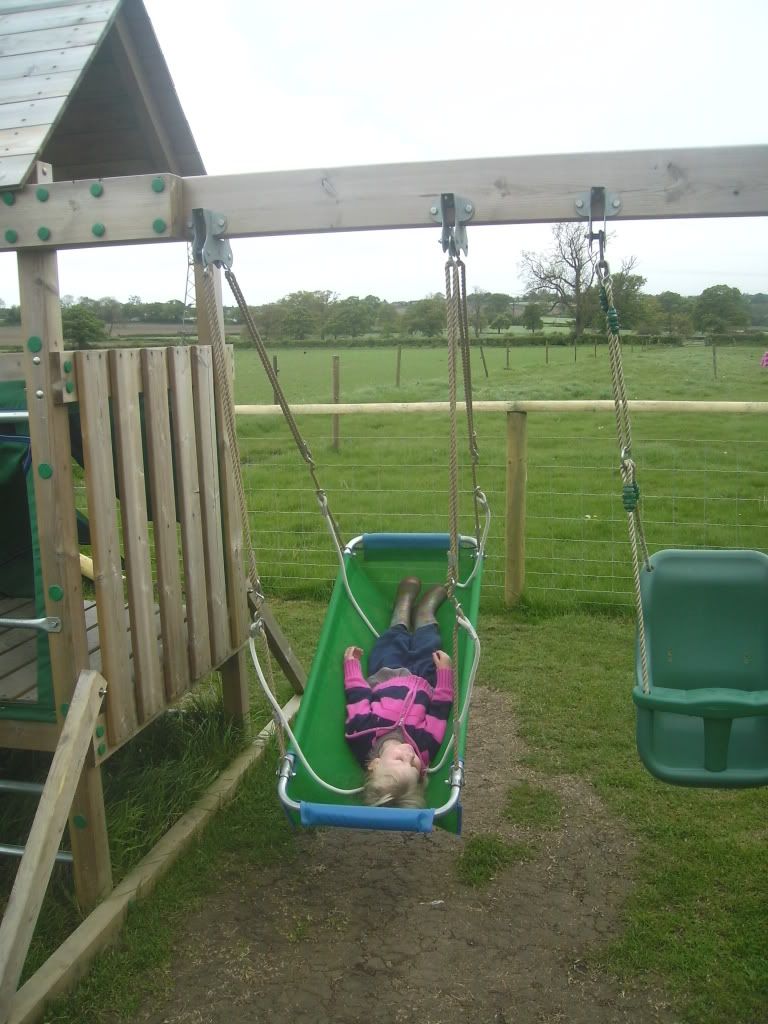 All prayers appreciated for my darling Mother-in-law. :(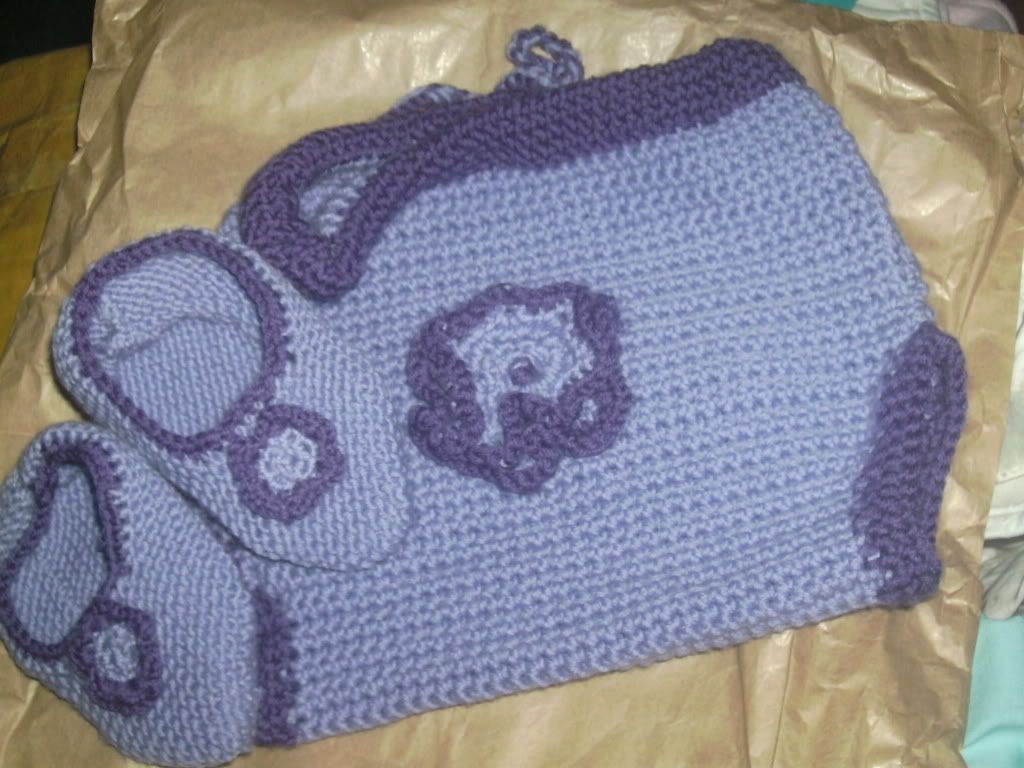 And huge thanks to Becks, whose gift was perfectly timed to make my morning seem a whole lot less dark. Thankyou hun, they are beautiful. :)