A weekend trip out with
Naomi and family
to explore the woods. Slightly further than our local woodland, but so much space for children to run loose and make their own discoveries!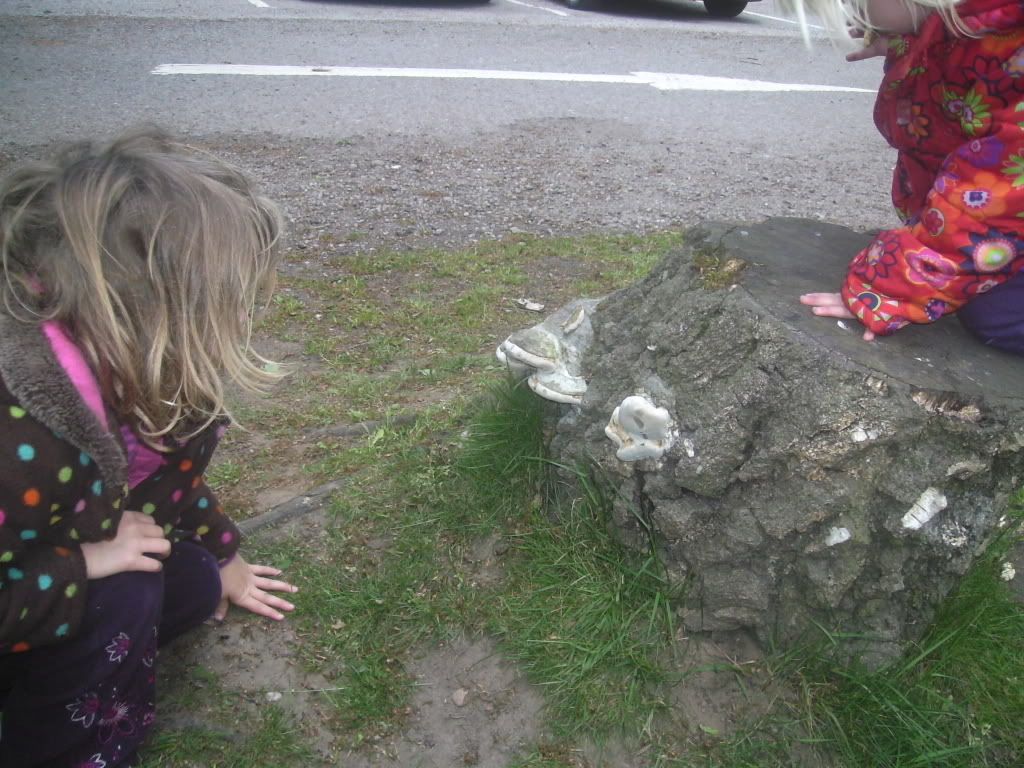 Mushroom spotting, a favorite Jenna activity. She identified this as Artist's Fungus, and spend a happy few minutes making spots on it with a stick. She used her mushroom book to find out what this was, which thankfully Daddy had thought to throw in the change bag before we left the house!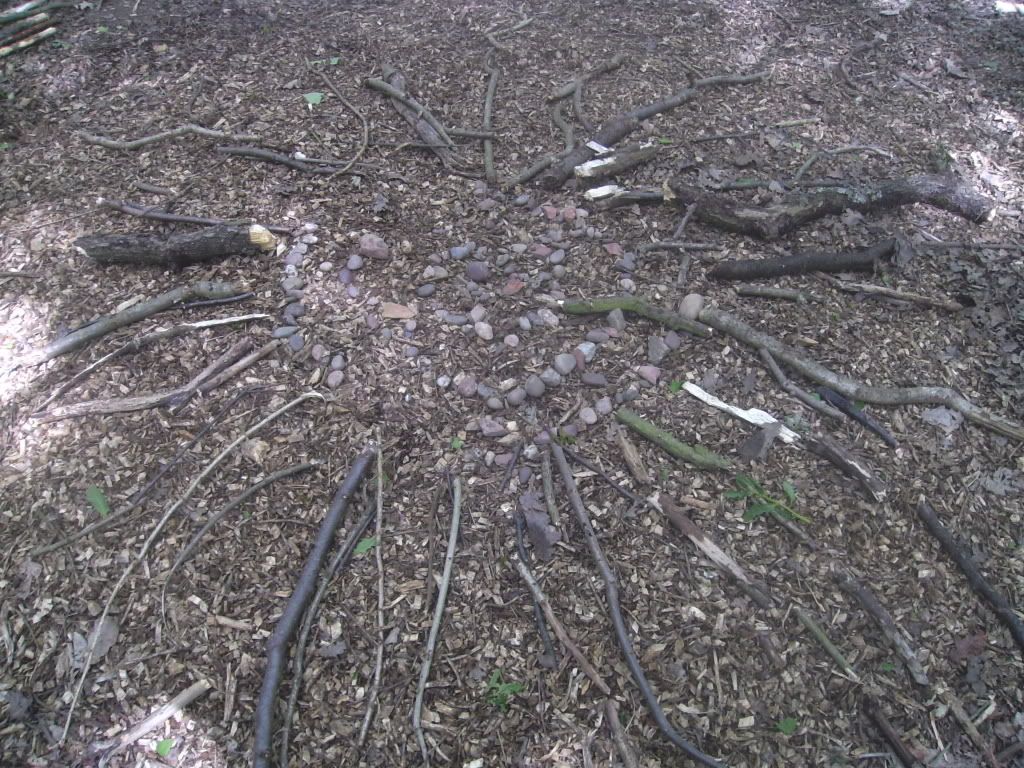 We found this beautiful nature sculpture partway round the short walk to the Major Oak and back. The children spent a long time adding to it (and also running off with some of the sticks and playing in the leaves lol).
Stopping for a quick milk break, surrounded by happy children.
Tree windows!