We started today with children jumping on a tired mummy. I sighed inwardly, got up, washed faces and cleaned teeth, found clothes from the near-constant pile of clean-waiting-to-go-away washing, and resorted to finding odd socks as usual. We breakfasted. Then things went sharply downhill. Morgan's shoes were nowhere to be found. Of course, we left them behind at Em's the other day. So we hunted for wellies. And hunted some more.
Eventually I look up from the hall storage, almost in tears because we were supposed to be out of the house ten minutes ago by now. And see two naked little free spirits cavorting across the landing.
It took nearly another half an hour to persuade them back into clothing, and confirm that the boots were nowhere to be found. Then Jenna piped up; "Mummy, I have an idea whirling around in my head, but I'm not sure it will really work..." She ran upstairs, hunted around in the bottom of her closet, and came back with some old shoes of hers in EXACTLY Morgan's size!
So we went out for a fantastic meal with Em and Ashleigh. :) Of course, Morgan carries right on crawling around being a puppy, and drops rice on the floor and laughs, and all of those little things that make me want to squish her instead of gently and playfully engaging her in a game that isn't disturbing so many people... No matter, we came out still in a good mood, except for Jenna who was crying for icecream (WHEN will I learn not to let her have a sugary drink??).
Ashleigh had made presents for all three girls, lovely outfits. We also ended up in many many charity shops, and I came home with yet more great second hand clothes. Our bargain of the day was a pair of pink crocs for Jenna for 99p. Though I admit, I am personally pretty impressed with the copy of Creative Play for your Baby, only £2.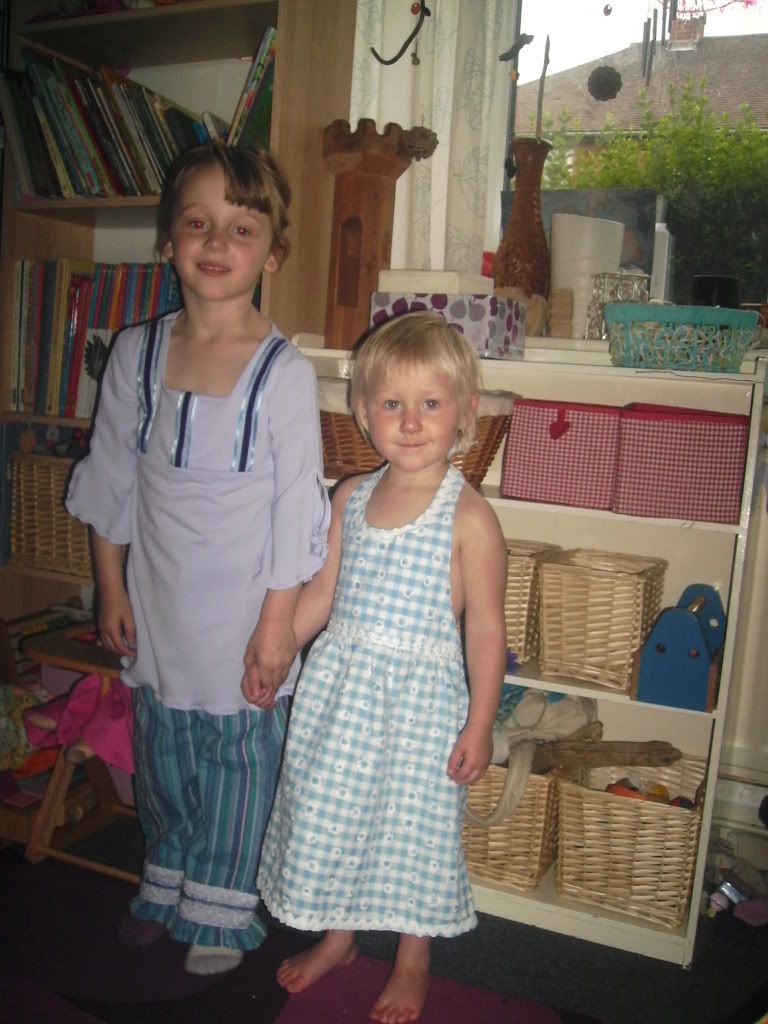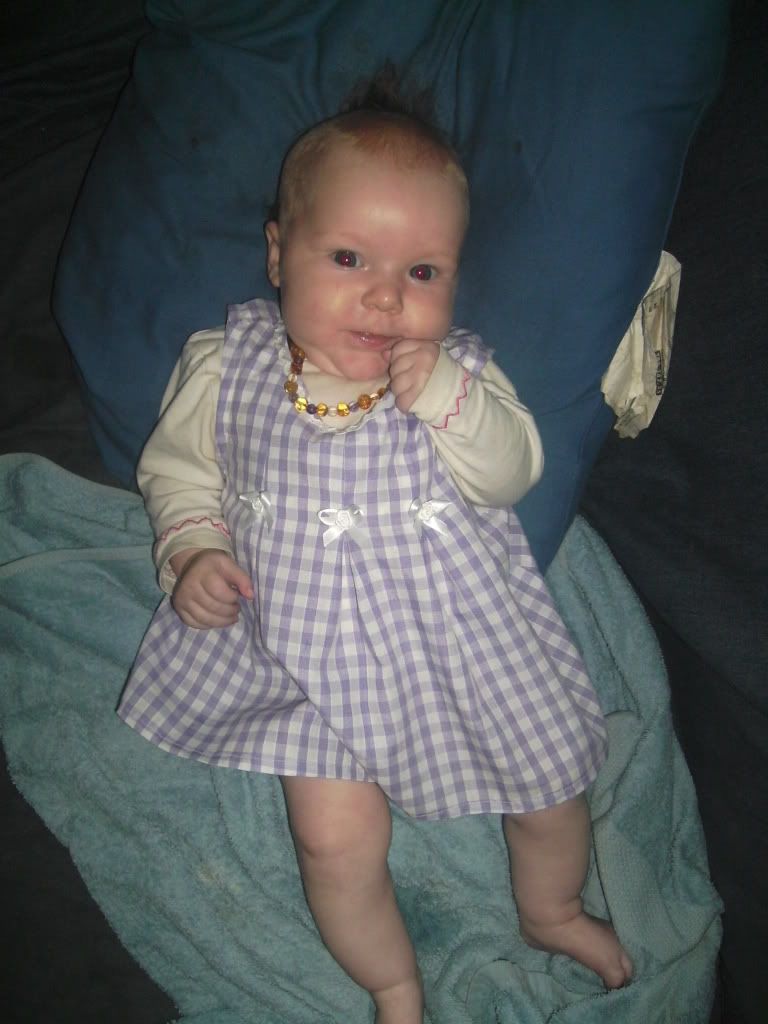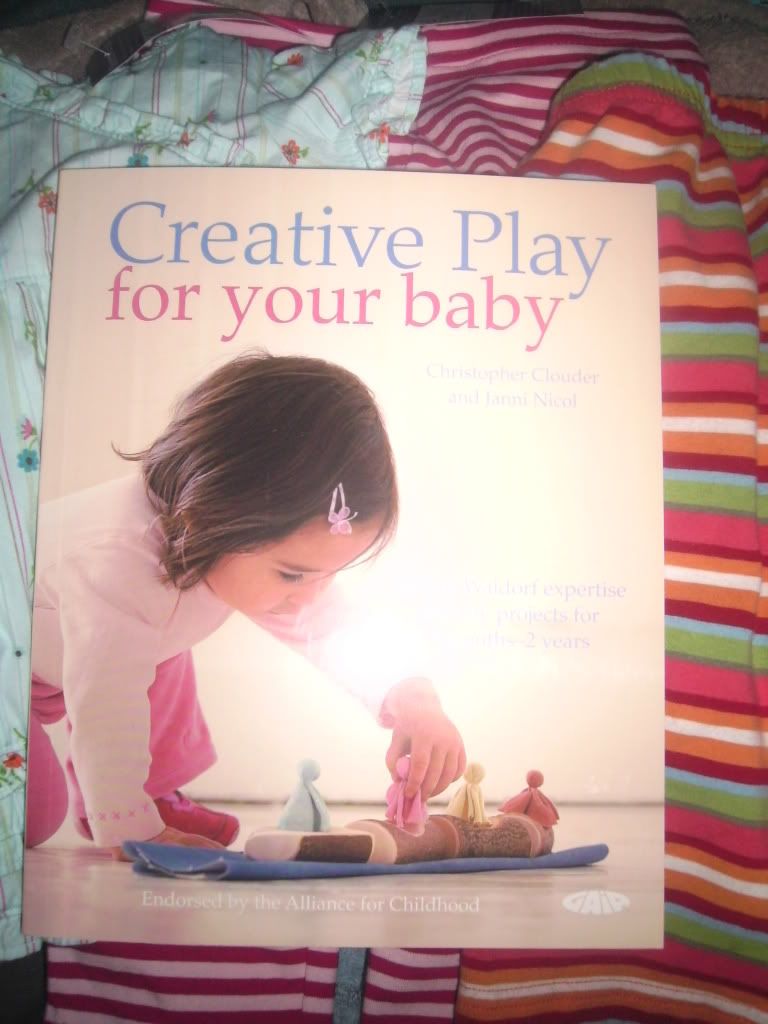 The remains of my stressed-out tired mood was removed by a good long walk in the rain with my mum's dog, who is staying for the weekend. She and the cat seem to have come to an understanding - the cat won't come down from high places and the dog will just about venture out from hiding behind the chair!
I really could sleep for a week...