...and I am DEFINATELY ready to get us all out of here for a while! There is, however, almost nowhere around here where I won't be passing on our bug. *sigh* Tomorrow we can go that little bit further and not have to have any human contact at all to get there, but until then...
At least the girls seem to be able to keep themselves occupied with no help whatsoever! They have been little fairies doing yoga... (Note the cut on Morgan's head from hitting herself with the hefty solid wooden castle!)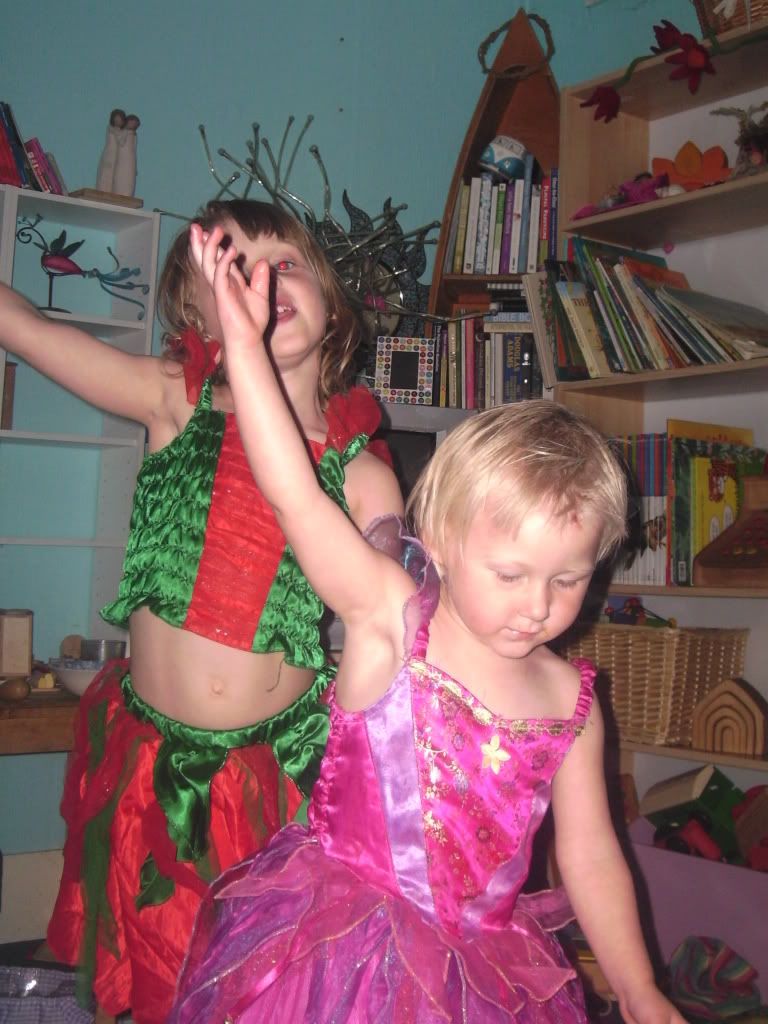 Argh! Pleeeease don't look too hard at the state of my floor!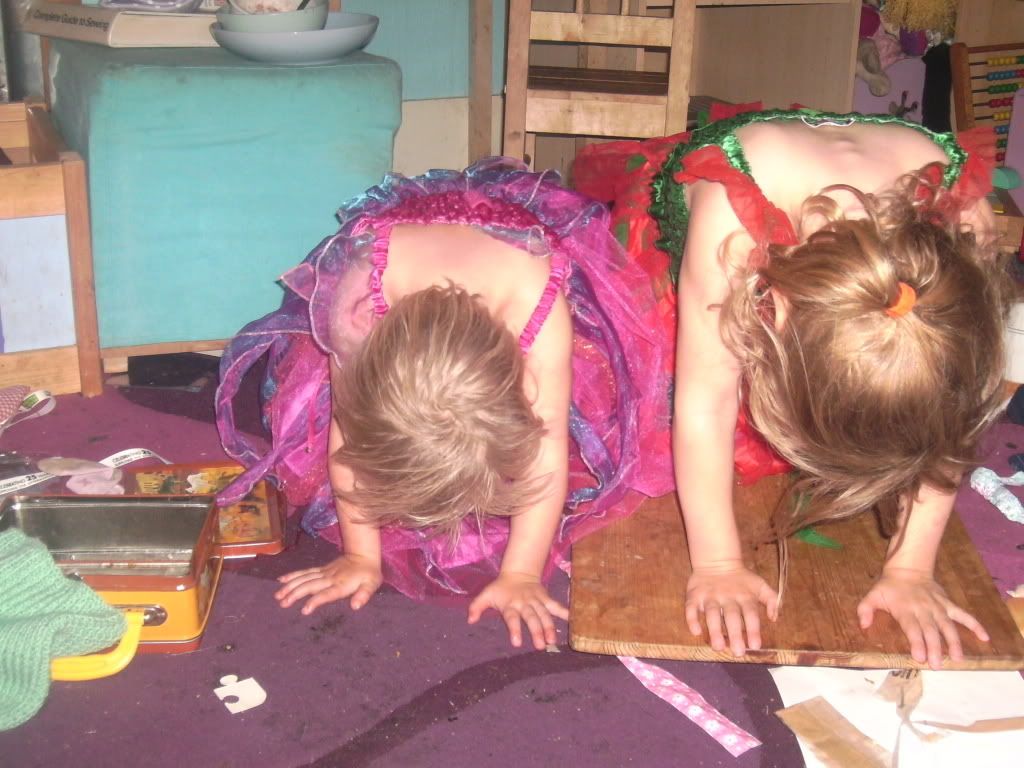 They willingly nap (shock!) to combat the all-over tiredness...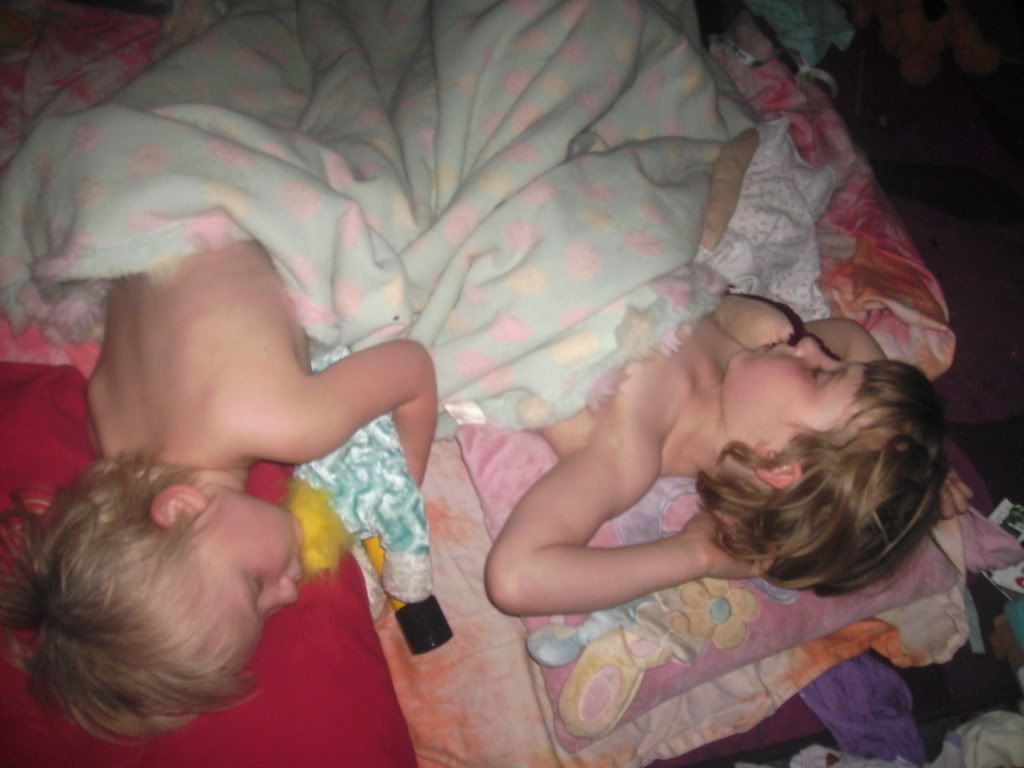 They play those endless creative games with their little figures and vehicles...
And have been helping out around the house (sometimes without my knowledge, hence the slightly guilty smile from Morgan).
They play in the sand, and *on* the sandpit.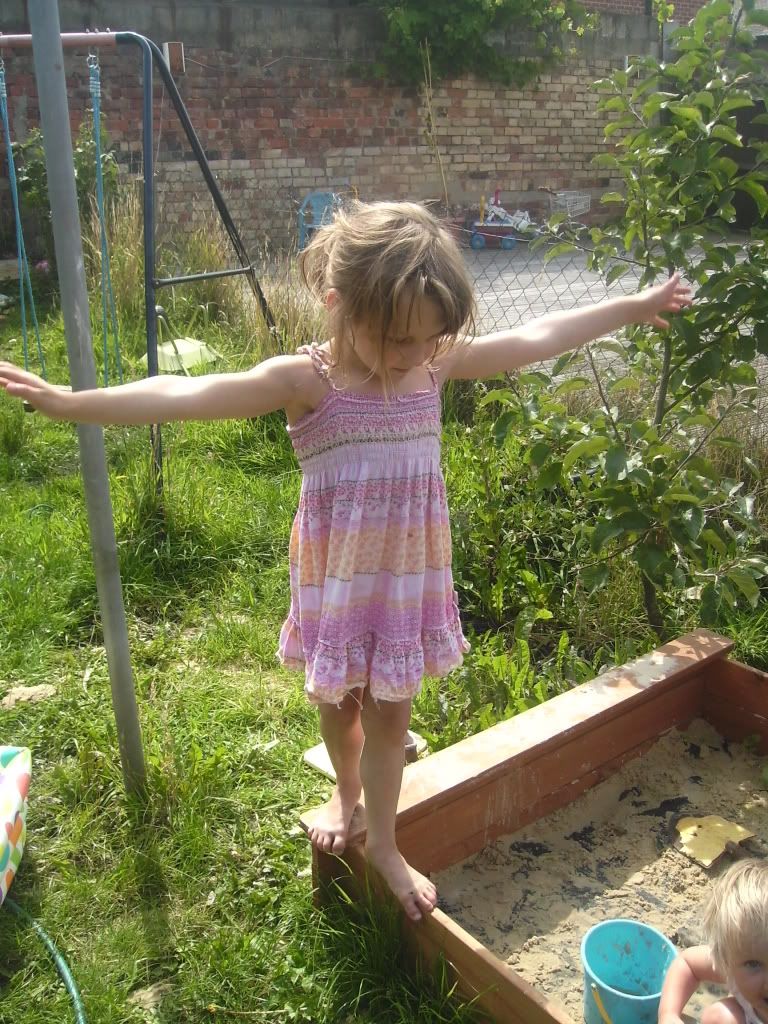 We make spelt bread...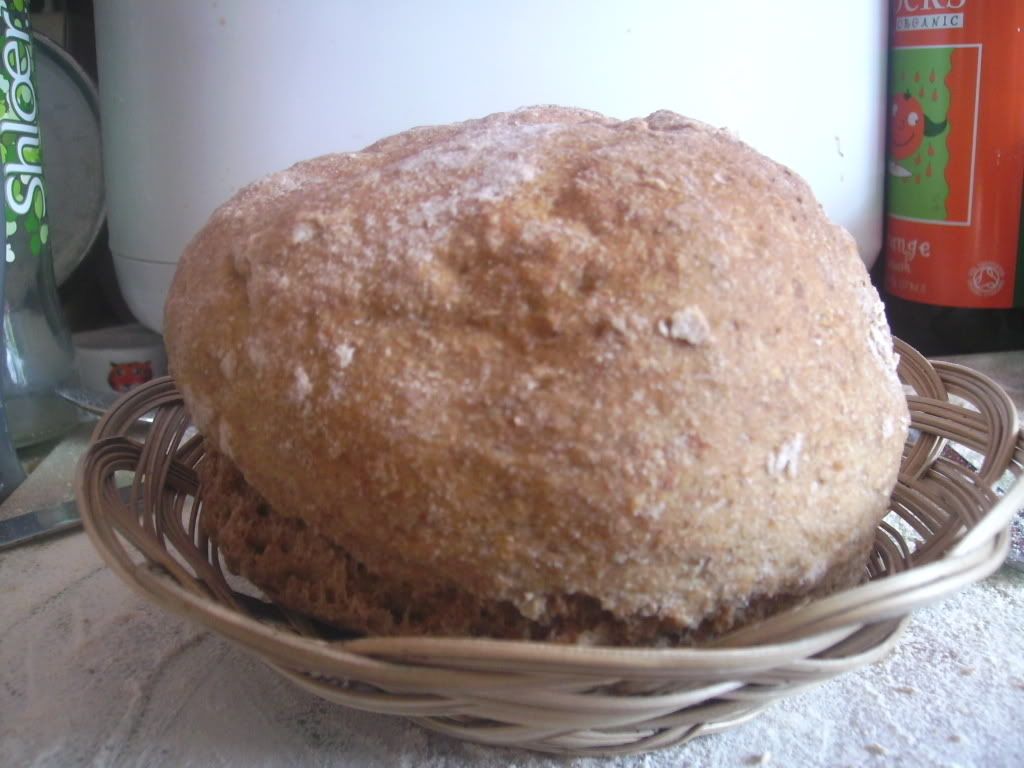 We try to get the washing done, and get distracted by the little cutie playing with her hands on top of the washing pile...
And they all nap (again).
They wear their babies in unconventional ways, and go back to the shelf-top game again...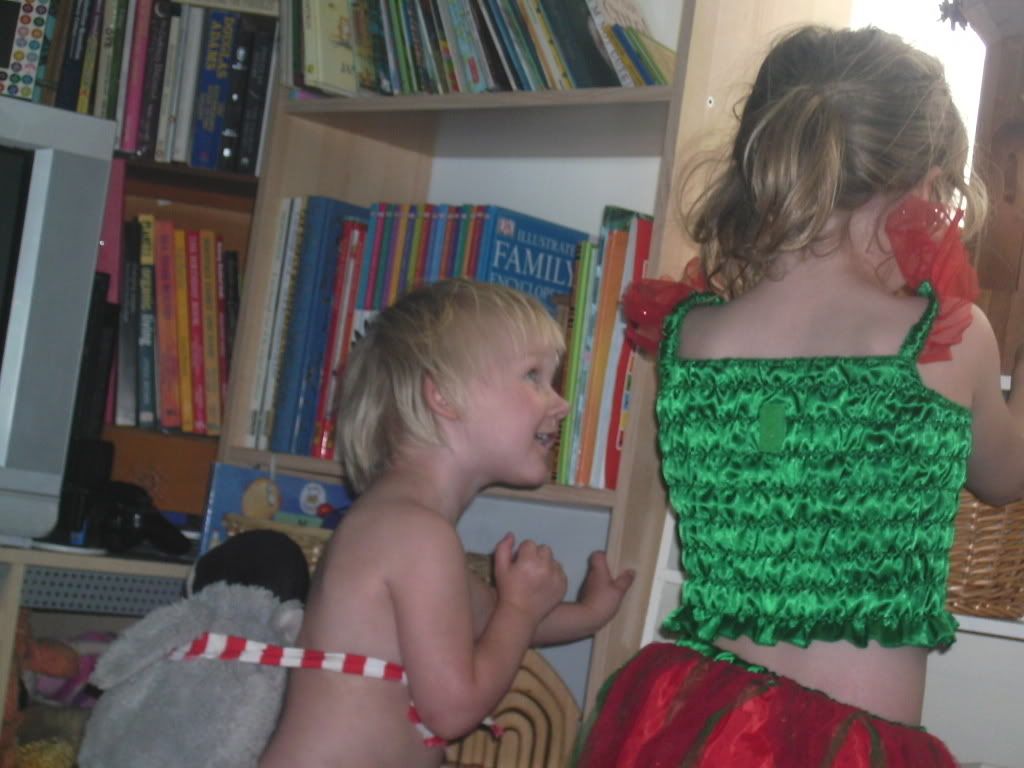 Do yet more yoga...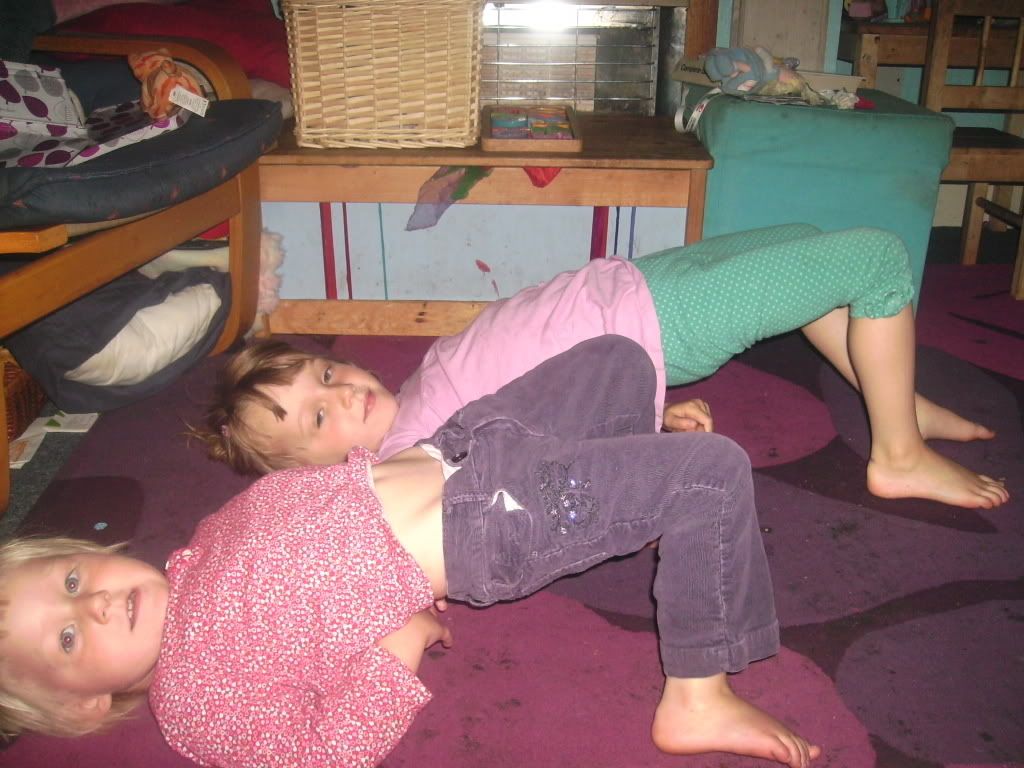 And basically carry on being curious, funny, amazing, LIVELY little people. And drive me and my headache up the wall. ;)