This is the view from our tent each morning, a green growing place nestled in a valley, with a stream running through it and the best facilities we've ever seen at a camp site.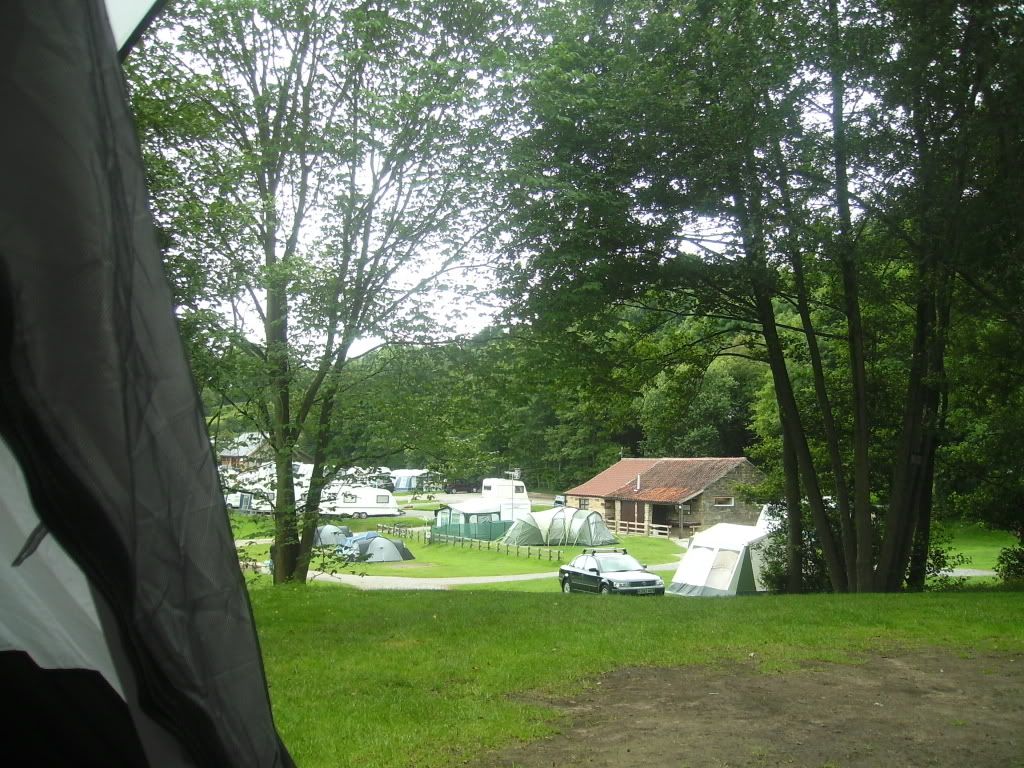 Wild-camping this was not, but nevertheless lovely to get back to nature a little. And still have access to a large family bathroom with hot running water, and facilities for washing nappies. Oh yes, we took cloth nappies camping - though thanks to EC we only needed to wash one load (with towels damp and sandy from the beach). Rowan loved the novelty of it, looking around with delight at every new sight, sound, and smell.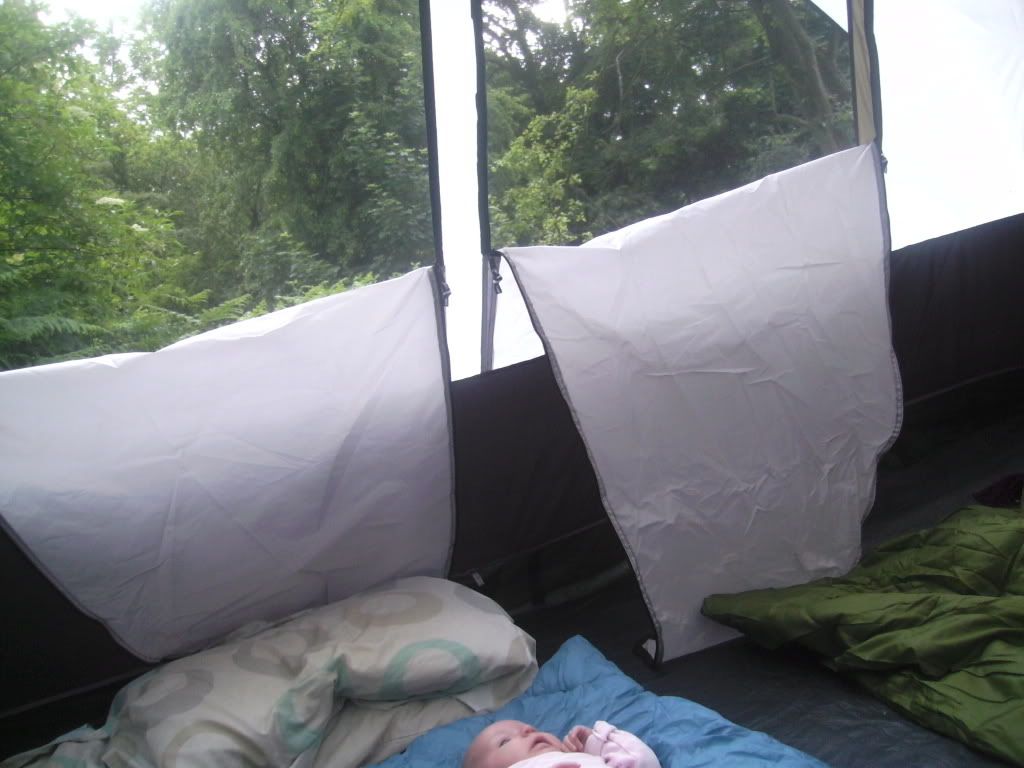 We slept with the smell of elderflower, and further off down the hill the most gigantic patch of wild garlic. I wasn't sure it would last the long trip home, so reluctantly left it in peace.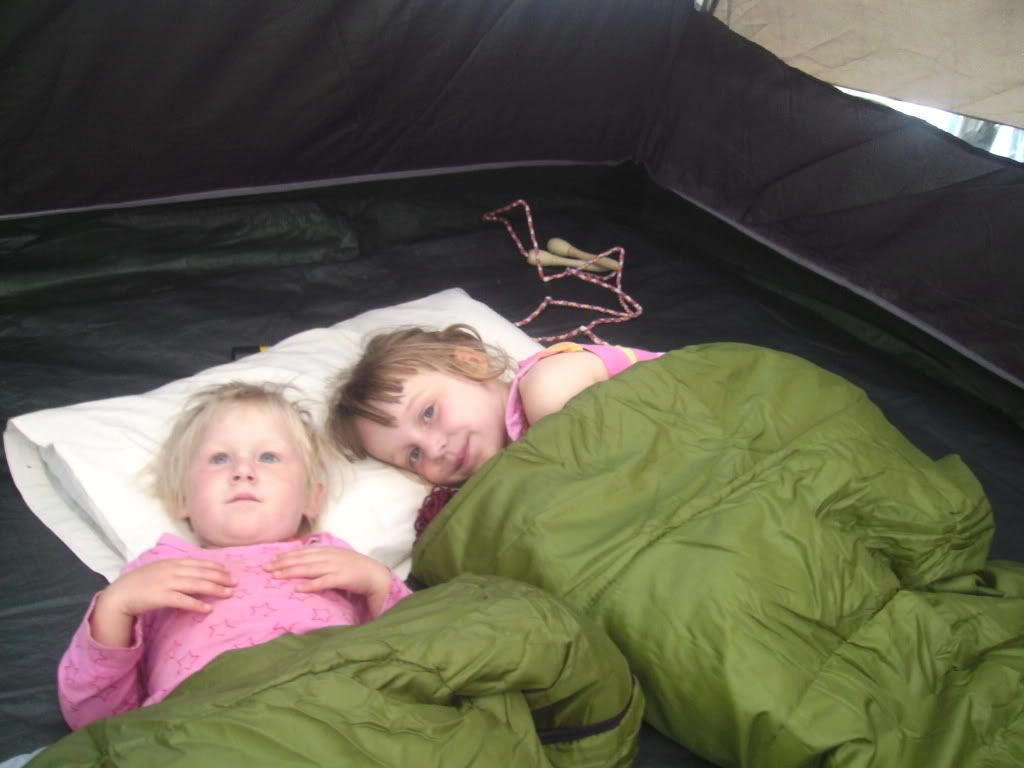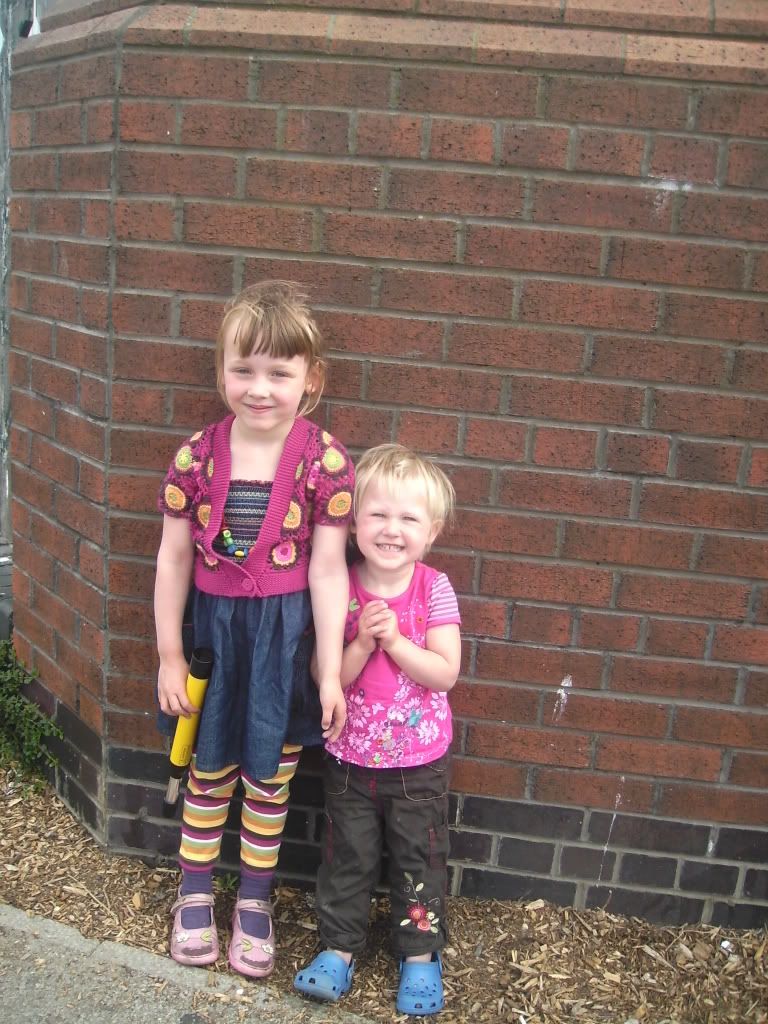 OK it wasn't *really* a pirate ship, but it looked the part alright! Martin paid £2 to take the girls around this gorgeous ship at Whitby, Jenna clutching her camera tightly, and they got their money's worth (nearly two hours, while I scoured the charity shop on the same street and came away with treasure of my own)!
Lobster pots, buoys, nets and rope, the very definitions of practical artworks. We made huge stone sculptures on the beach, and drew in the sand. All of those pictures are on the girls' cameras though! A glorious, sunny, peaceful, creative, outdoor day.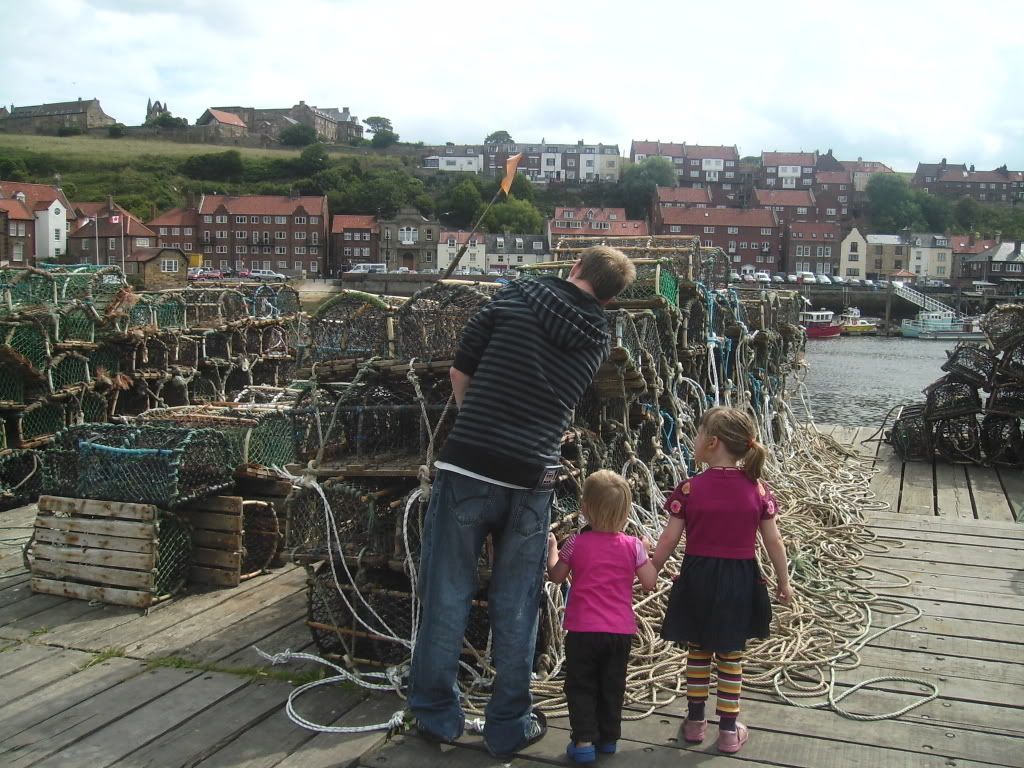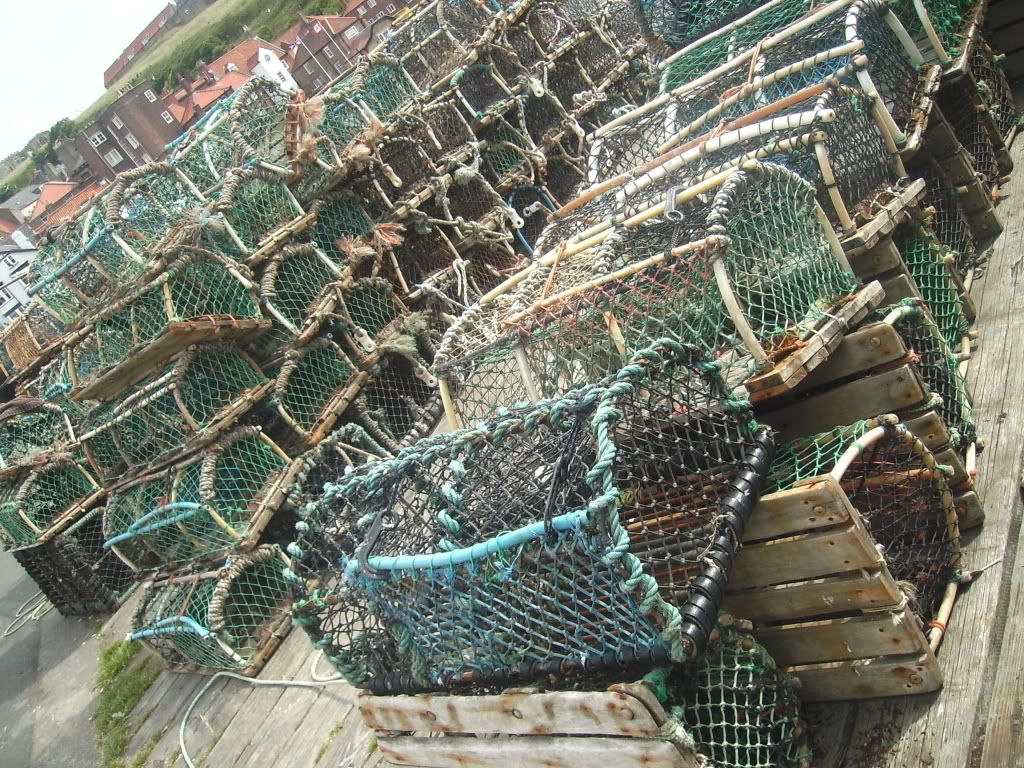 The tent remained waterproof, and was surprisingly comfortable for five to co-sleep in, though I longed for a better roll-mat when nursing on my side (ouch).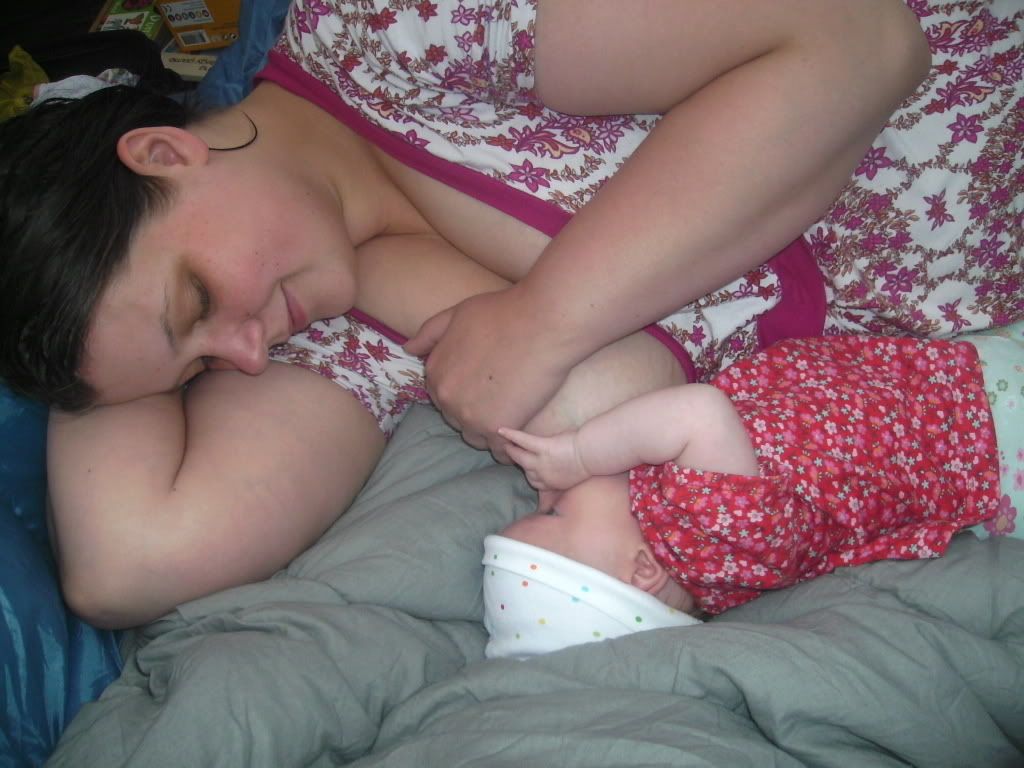 The last day brought cold winds, the tide was in at the beach so we sat and ate fish and chips in the bandstand. Rowan HATES the wind blowing in her face!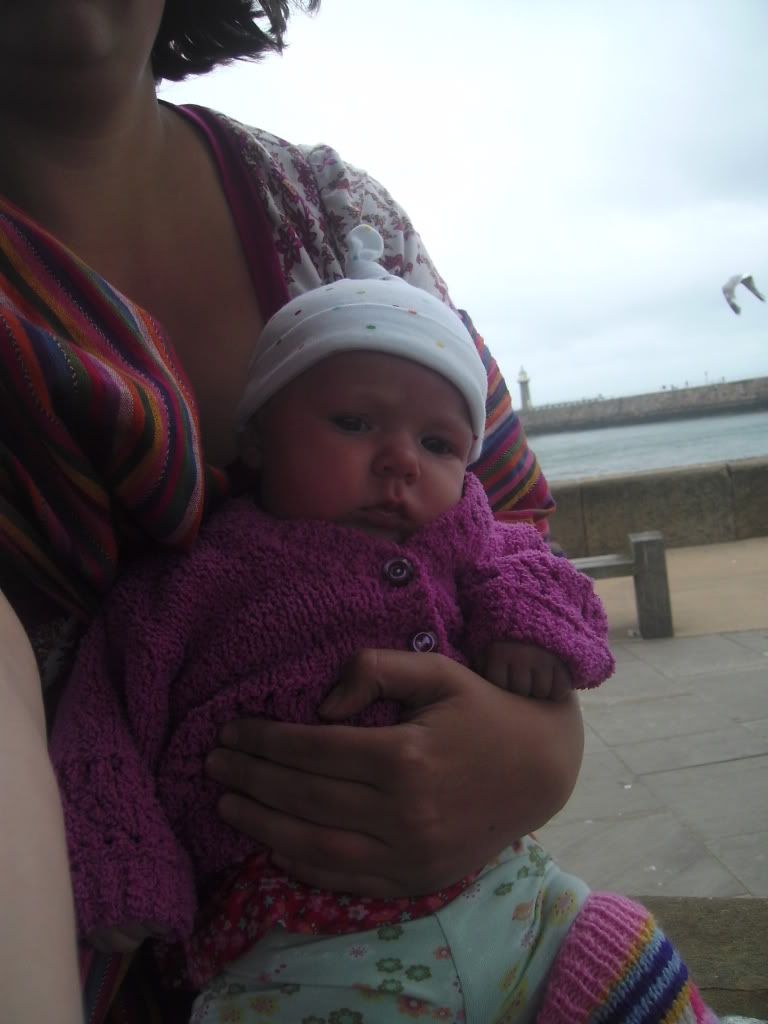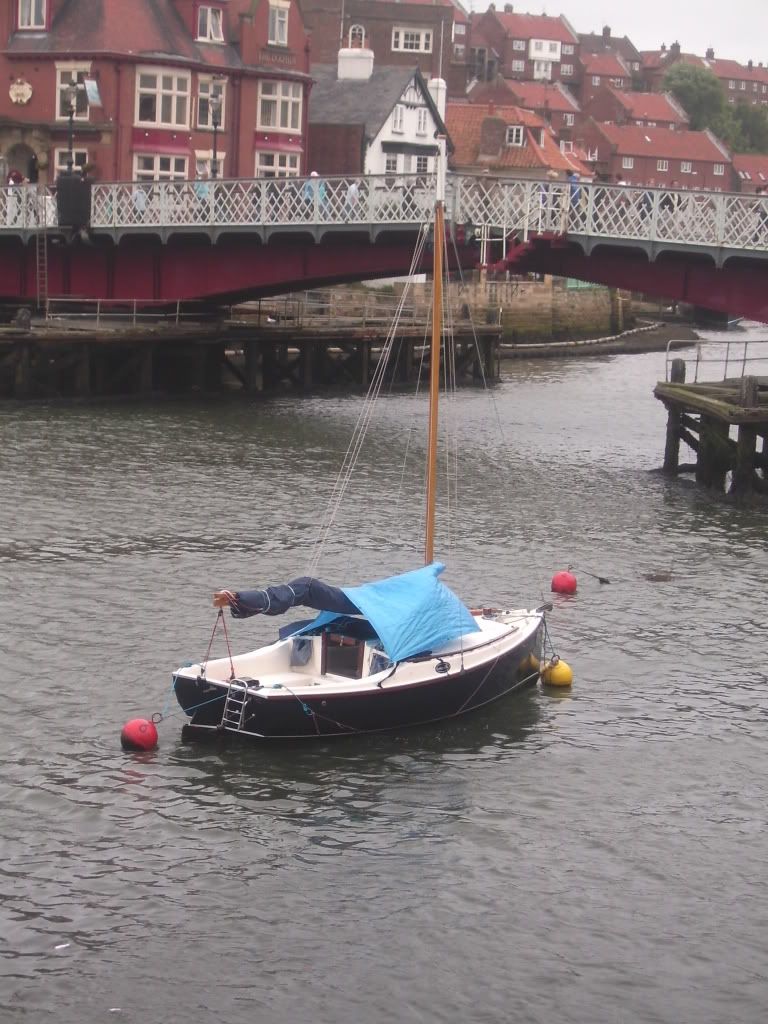 Back at the car we got ready for the long trip home. Rowan was much happier in the warm.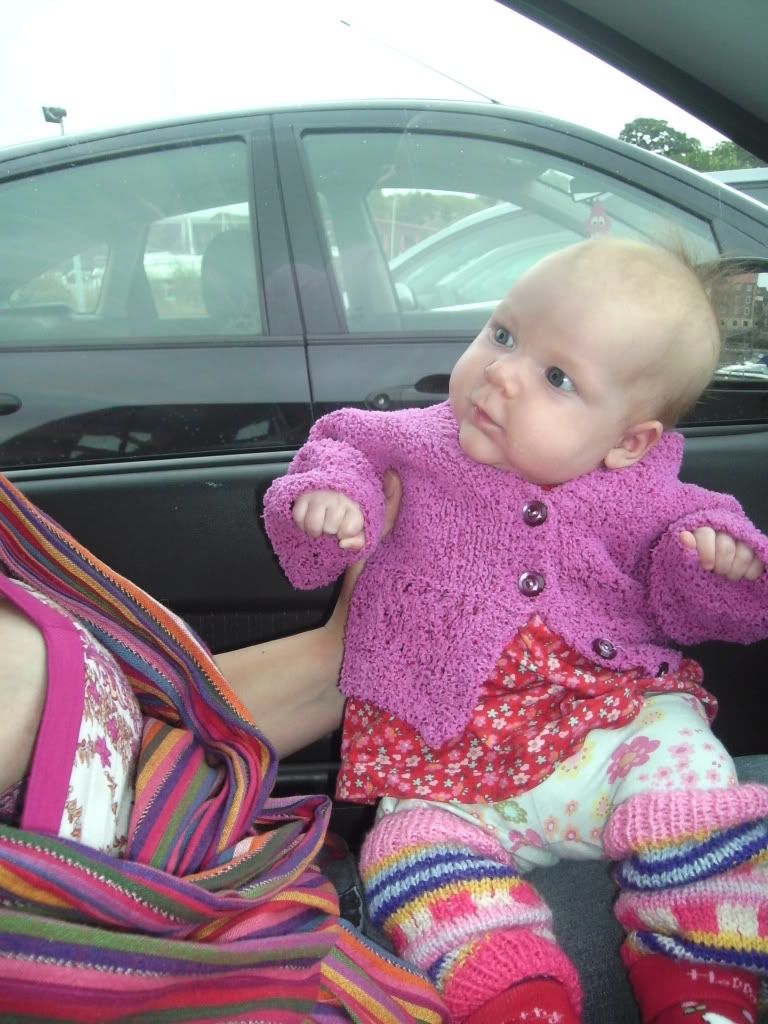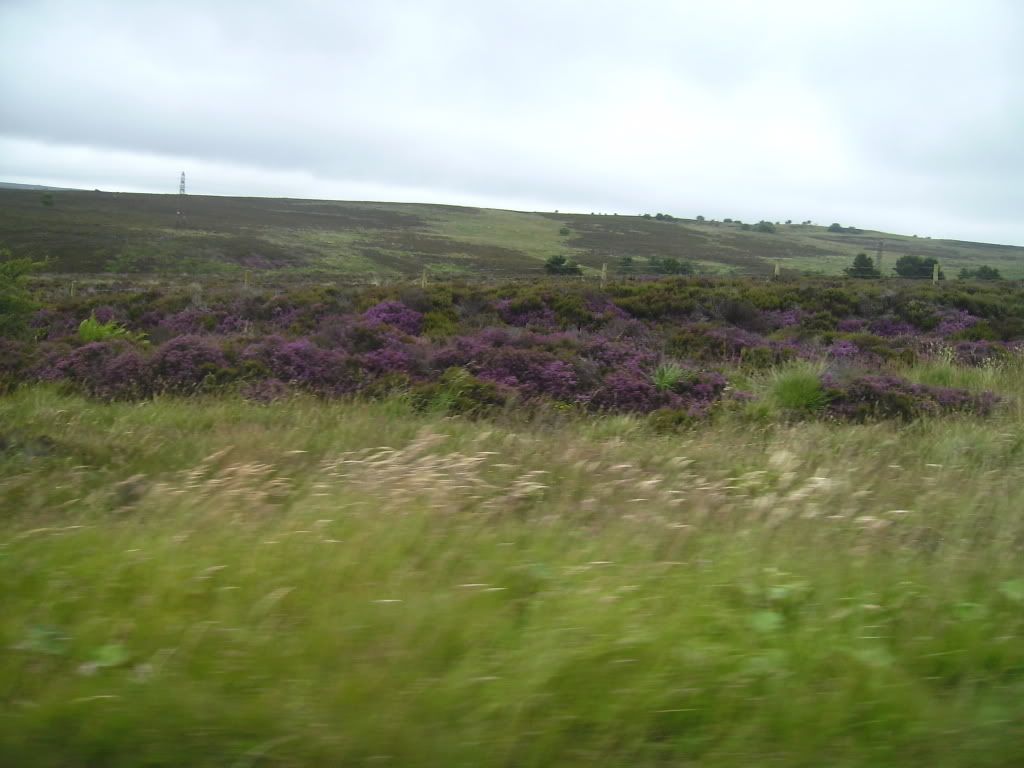 Before Morgan had had enough travelling we were all fine. Sad to leave, but glad to be going back home to our own beds. And with a new resolve to spend more time enjoying the outdoors together, beyond our own back garden. Being up with the sunrise was somehow so invigorating. Where I had expected to be so tired, I came home only refreshed and renewed.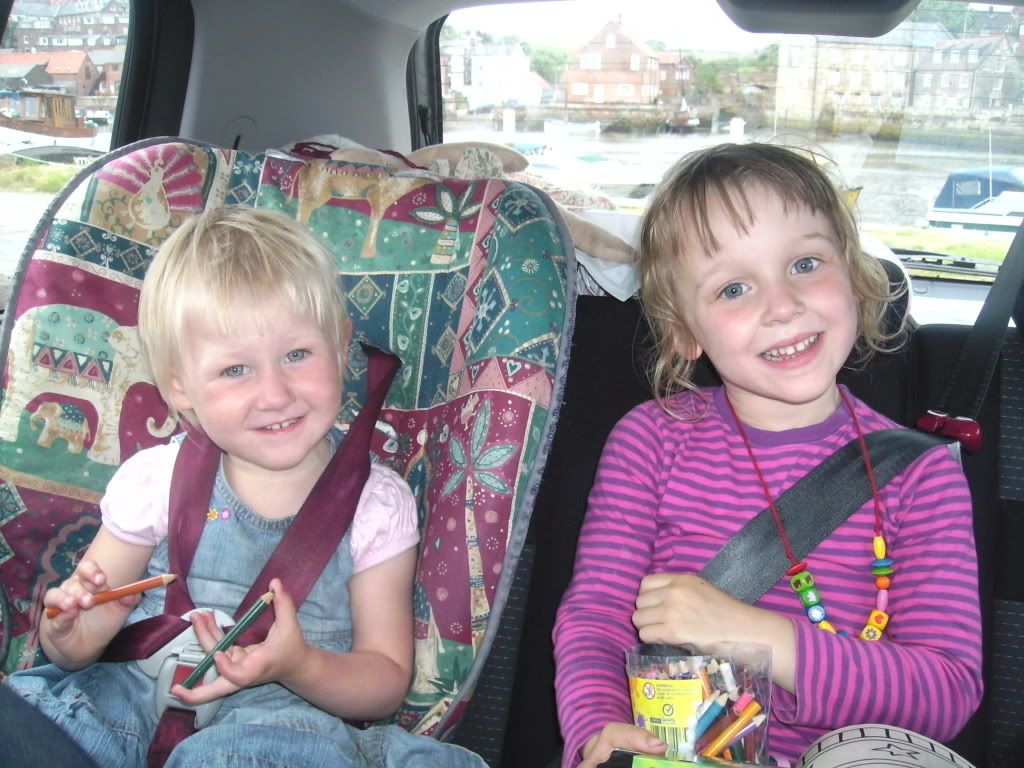 Only since then Rowan has entered a massive growth spurt so I feel pretty sleepy again now... I still can't say how much she wakes me at night but I am feeling SO hungry and thirsty again, and could easily roll back to bed about now. Can't wait to see what she'll do next out of this new need though, because she is already rolling!