In my world, there are always piles of dishes on the drainer. Drying up? Nah, there's always a reason to leave the stuff to drip dry.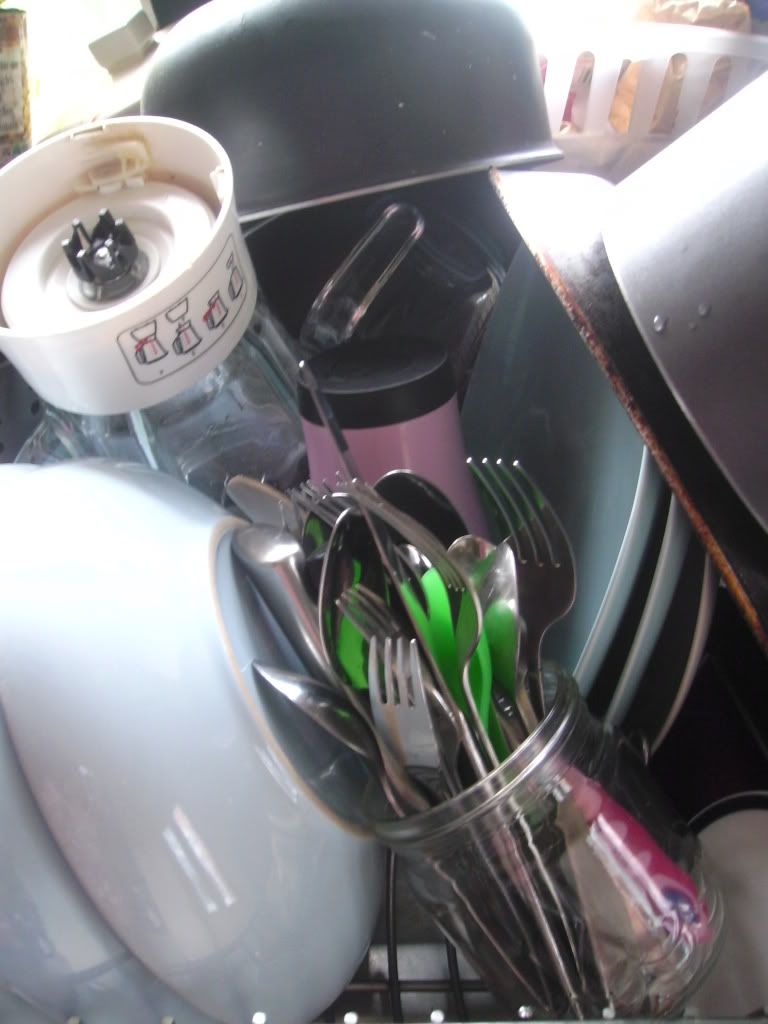 Someone is almost always doing yoga around here.
My mum pops in on her way places and goes home with a loaf of bread and henna on her arm.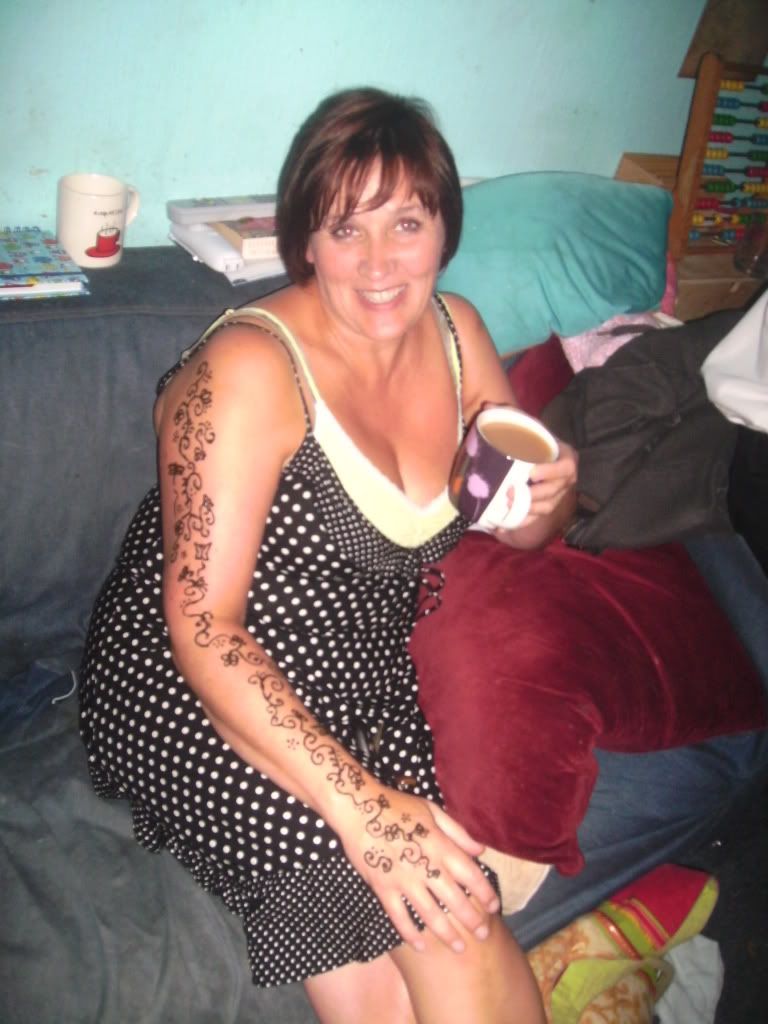 Surprises and parcels turn up out of the blue, as blessings are spread around liberally by kind-hearted mamas. (Thankyou so much Claire, the books and bonnet made my week!)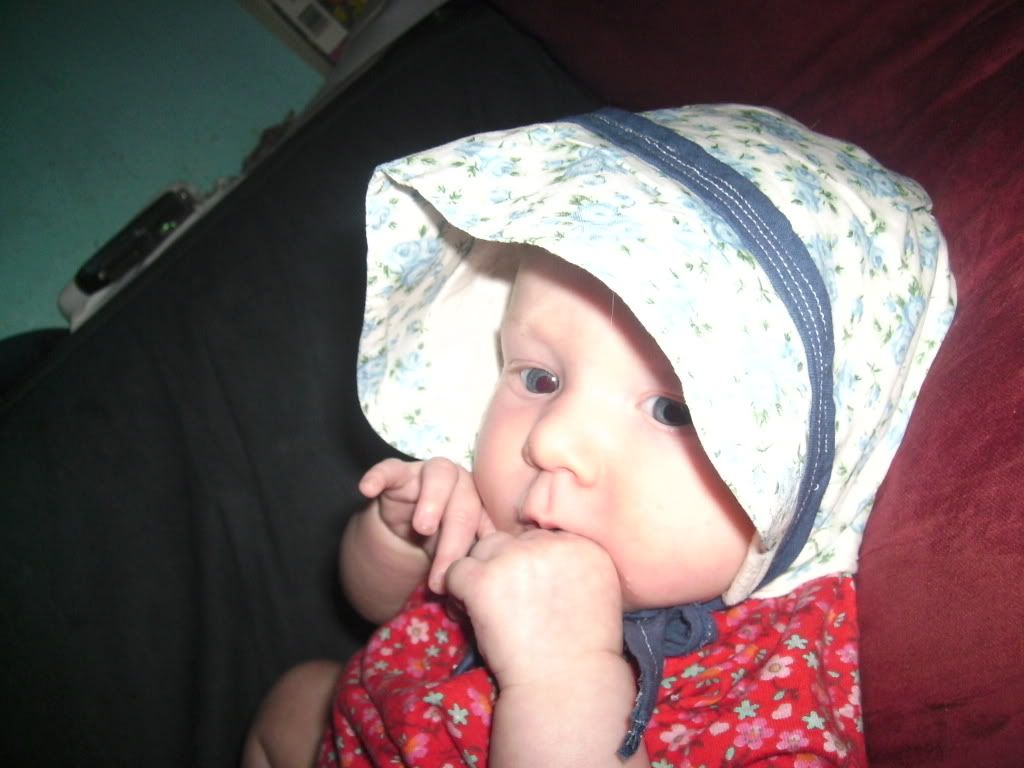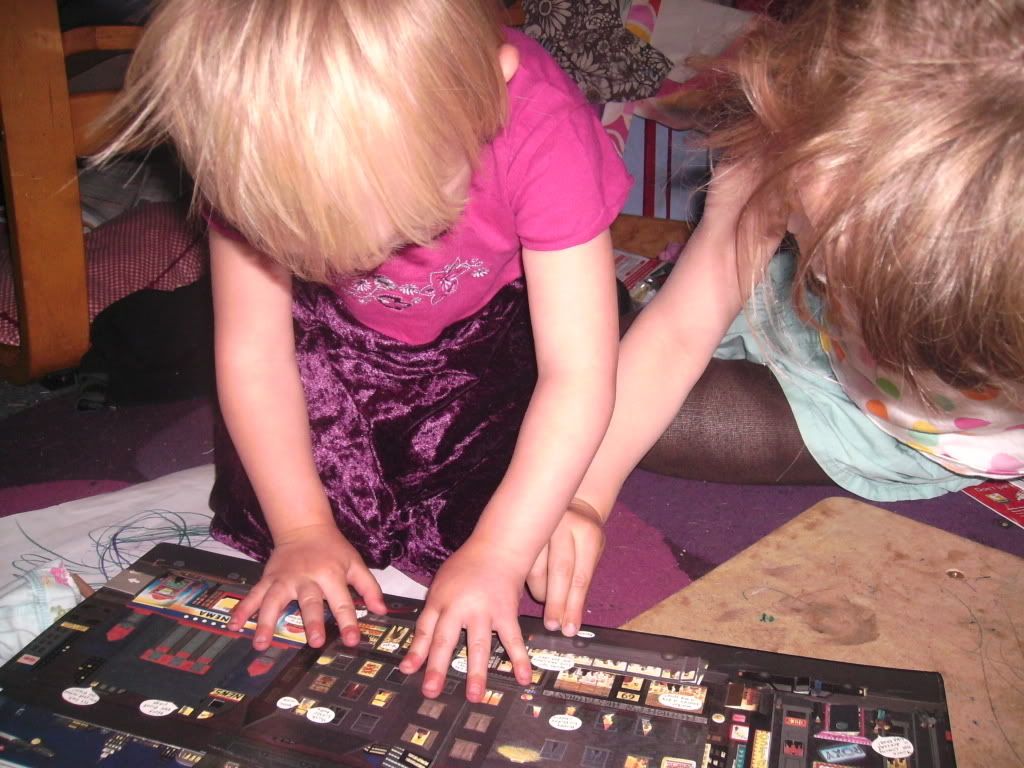 And someone is almost always reading. Or asleep. These two activities can fit rather well together.
If there is not a pile of stuff on the back of my sofa, then it MUST be piled up on the seat instead so I can fish something out from down the back. The back of the sofa is my side table, craft area, filing cabinet, and book rest.
In my world, games go on for days without end.
Small people rarely wear clothes. Not voluntarily anyway. Sometimes they choose wonderful combinations. Sometimes just a dressing gown is good, for snuggly cuddles and early morning warmth.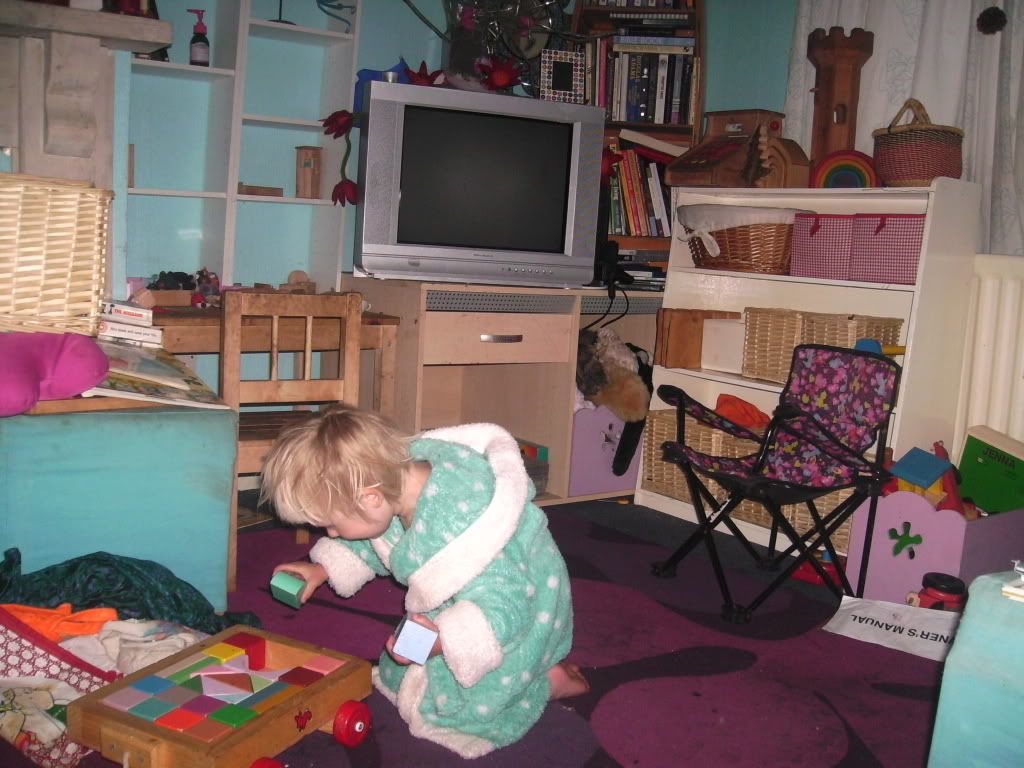 In my world, for every project or task finished, two more are left undone. You'll have to excuse me not photographing the unfinished projects basket... ;)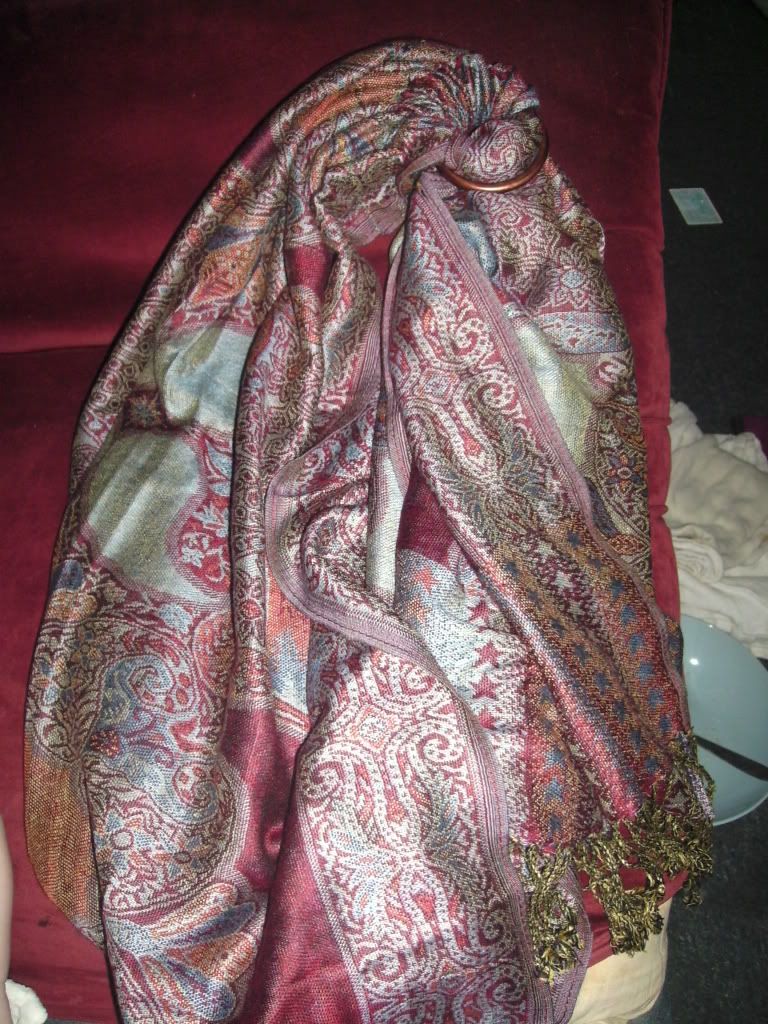 In my world there is baby smell. Baby smiles. And baby confused faces trying on the dress I made her.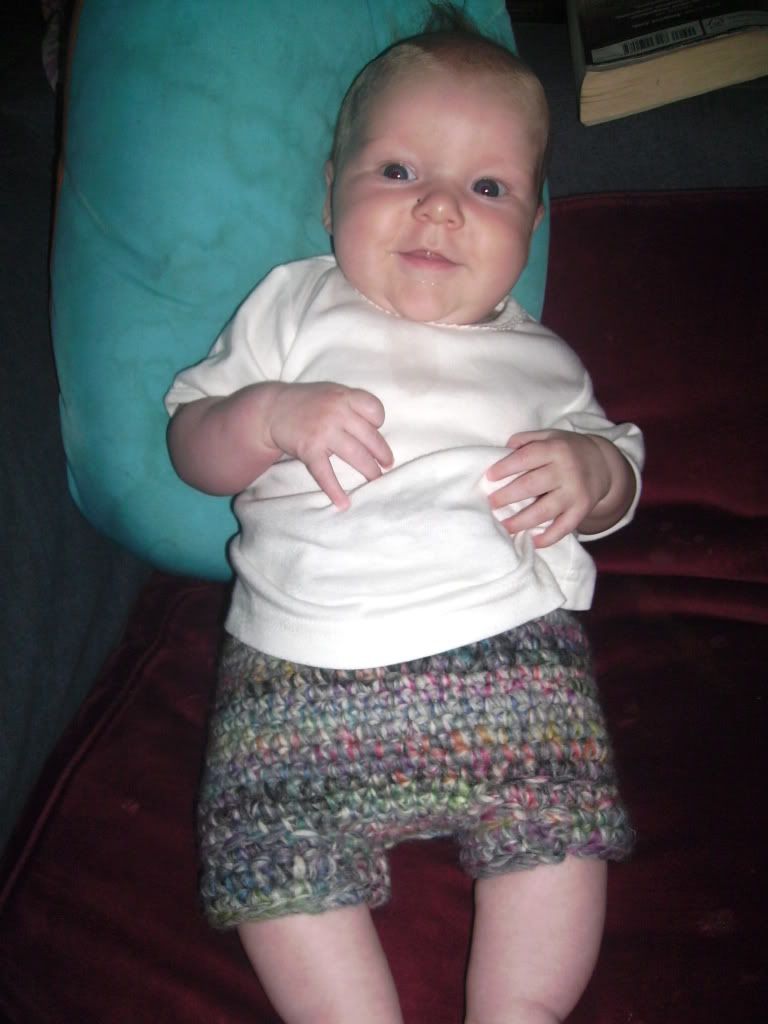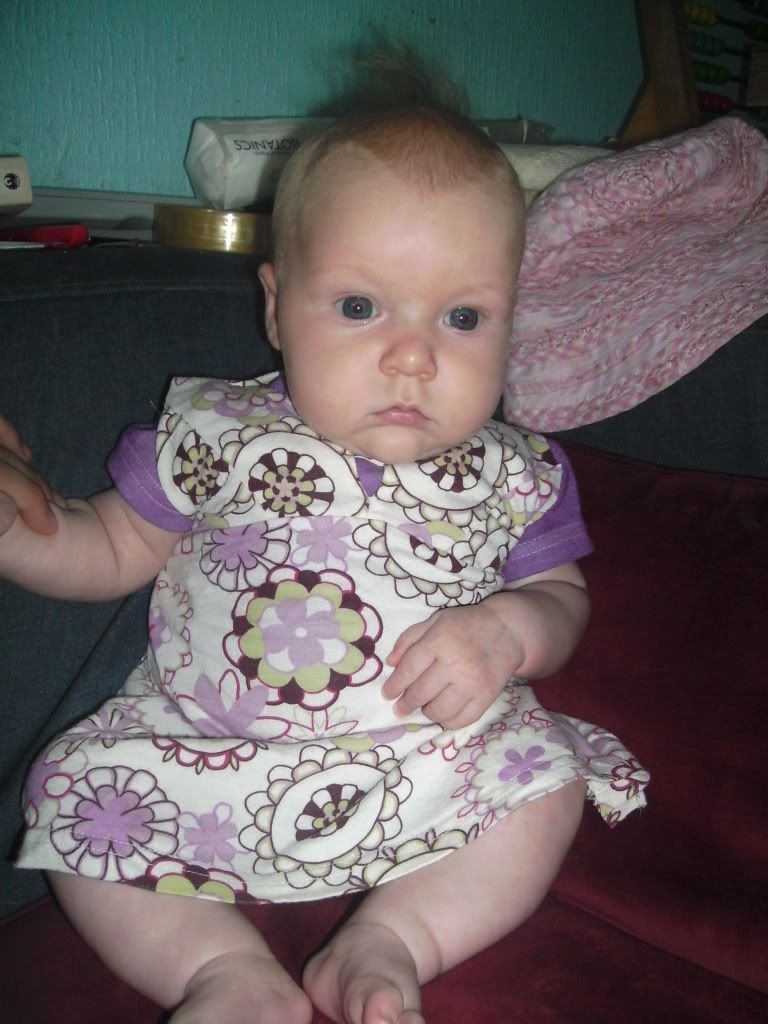 And the mess gets *everywhere*.