I feel like I'm coming out of a tunnel, of sorts. The panic at being on my own with three has peaked, and worn off - not completely, but just... enough... Yesterday was a blissful day of the sort that has been in short supply since Martin went back to work. Paternity leave seemed so short this time. I needed a good long while to babymoon, revel, adore my new baby. Some days I feel like she has been ignored for so long! Even today I took her out of the wrap after a long morning in town and surprised myself with the rush of emotion - hello baby, I missed you!
And here I sit going on about the strange, uncomfortable feelings instead of the joyous ones. Perhaps even after a really good day I am still a little run down. No matter, the smiles make up for the tired evenings. Today we went into town, really early to avoid the crowds of children at story time. Even though we're feeling better, Rowan is still coughing a little and I don't want to take the chance that we're passing germs around. I also have to feel normal again!
I re-read some of Pam Leo's Connection Parenting last night and got a good strong reminder that when I want to hurry them along it isn't them being naughty "dawdling" or "running off" it's them needing to explore conflicting with my priority of needing to Get Places. So we took pleasure in the journey a bit more.
A favorite method of getting places TOGETHER without losing someone or getting fraught is the "stop and go game". Oh how I am loving this for stress-free town trips! Pity it doesn't work with avoiding the pulling of things from shelves... ;)
Right, enough with the rambling. We got home and did crafty stuff. Salt dough. Finger knitting. Star weaving. I have some pictures!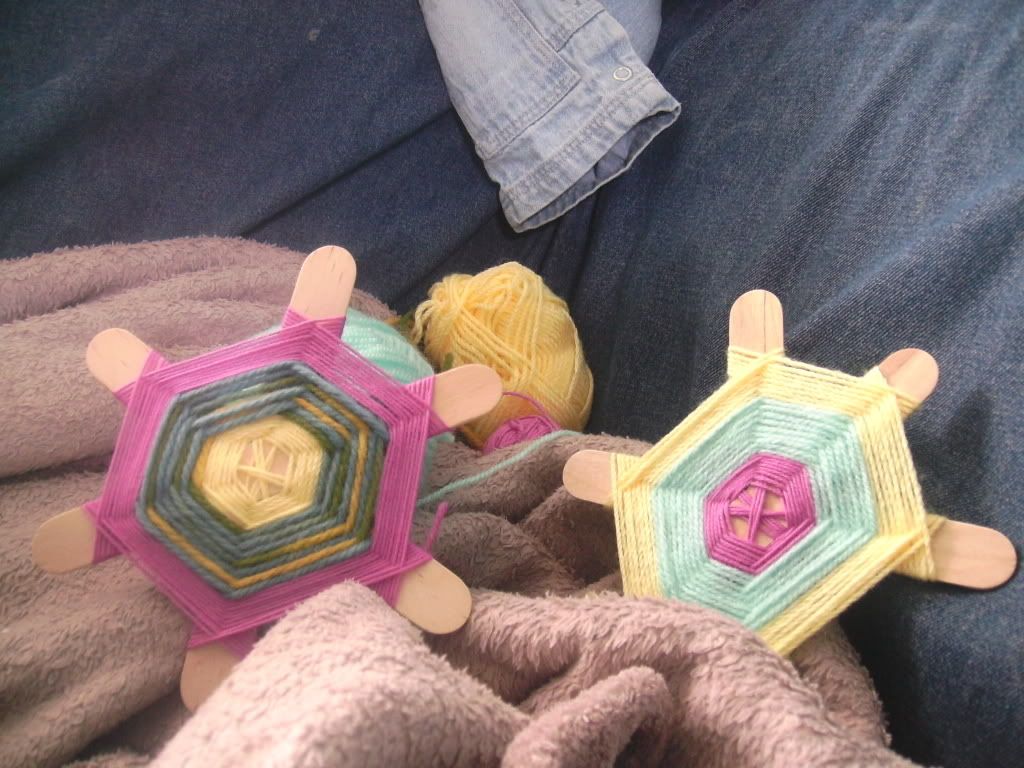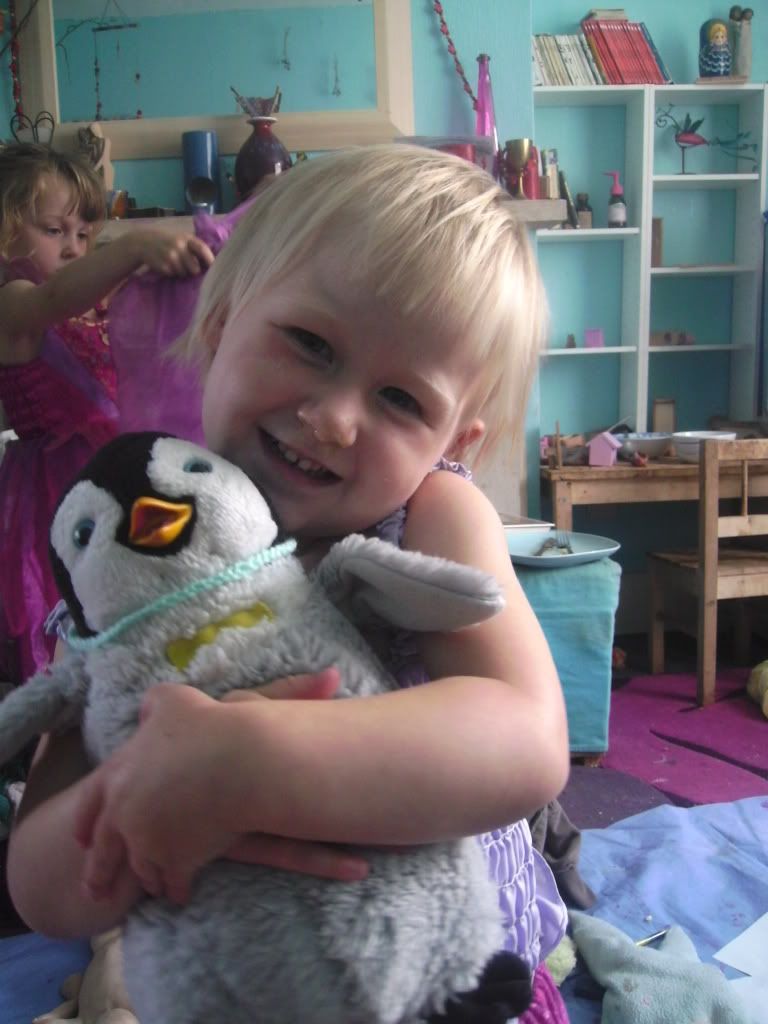 Bounty from yesterday's walk is turned to jam, blackberries and MOUNTAINS of lovely little crab apples. Hope the jam turns out OK...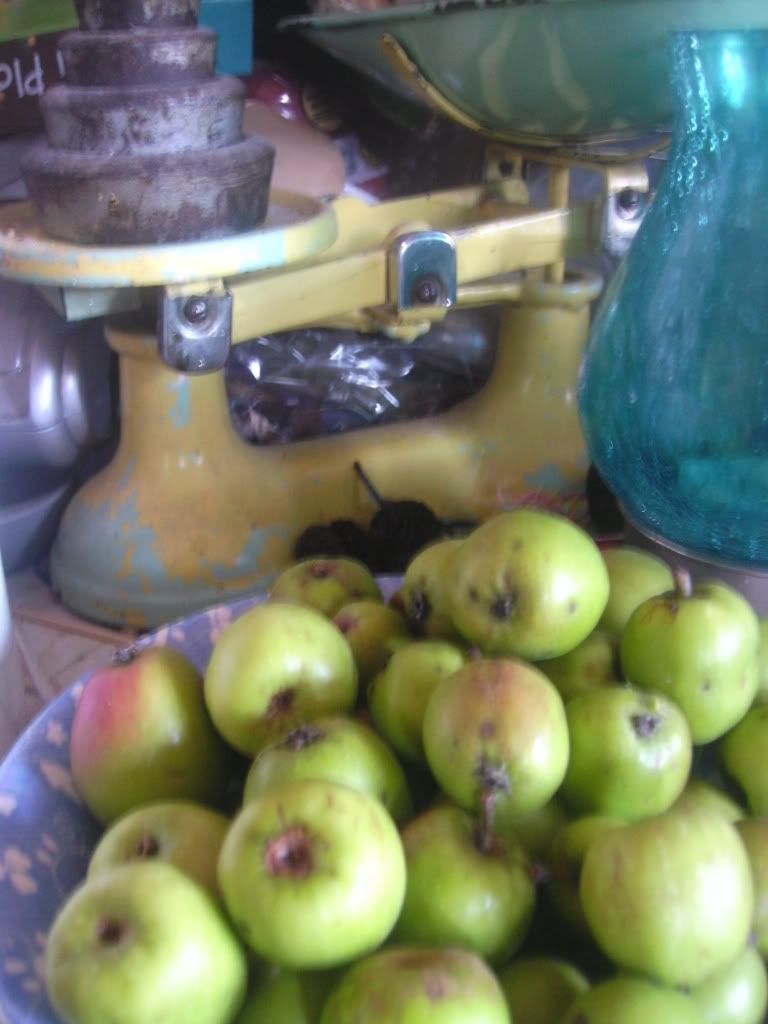 There is always time for yoga!
Tea: carrot and lentil soup (Jenna's favorite) with veggie sausages as an added treat - and home made potato and rosemary bread. Mmmm...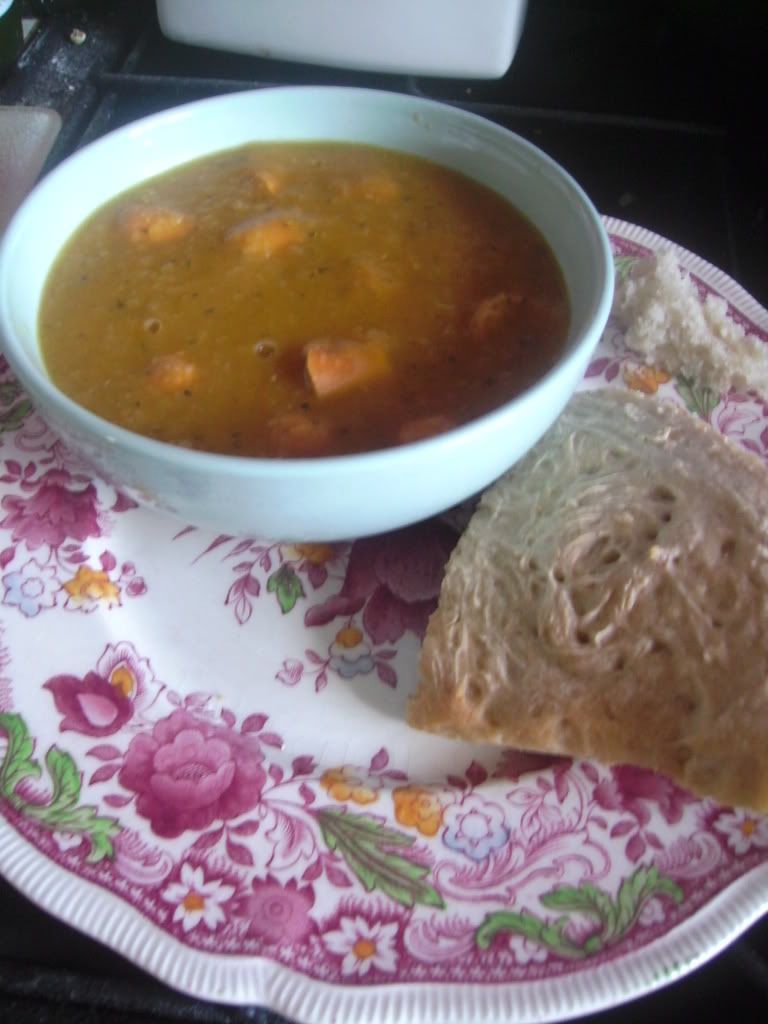 And why does this baby refuse the breast only to suck her little thumb? It is slightly heartbreaking, but also so tiny and sweet... Irresistable. Makes me want to wake her up with kisses and offer milk again - which she refuses with confused sleepy frowns and gets the thumb back in on fourth or fifth try...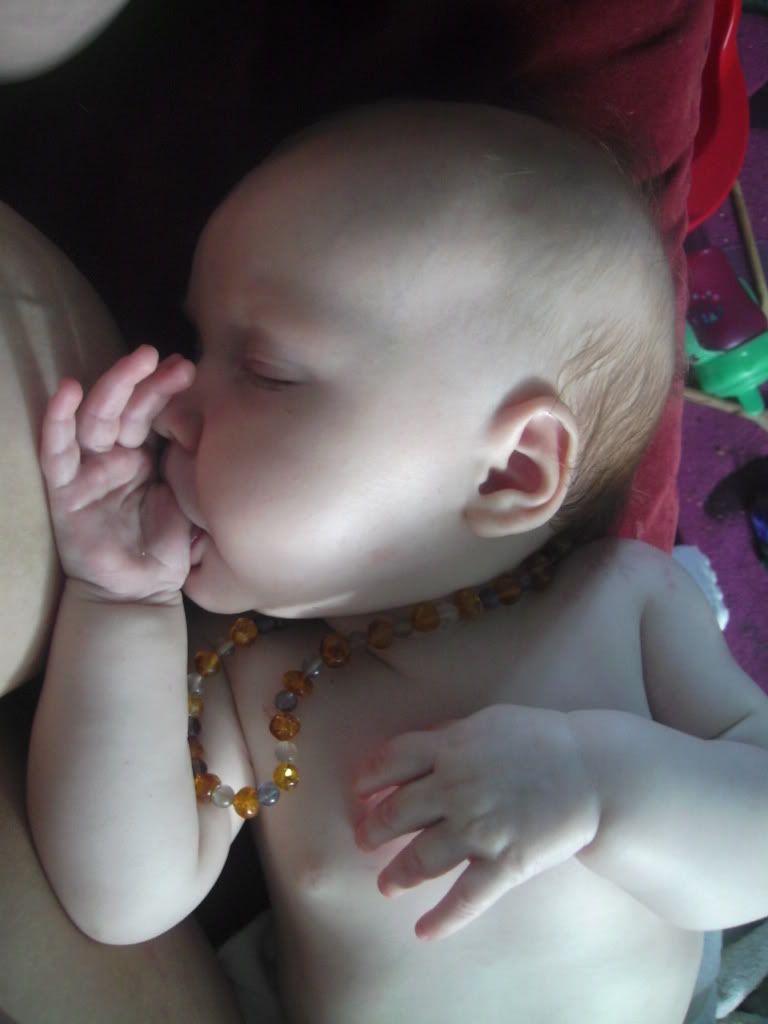 Last but not least, the charity shop haul of the week, more books! My THIRD copy of What Mothers Do included.