Some pictures from the wedding day of some friends of ours, Kelly and Tom. It was a lovely day, Kelly looked radiant, I cried at least once remembering my own wedding day, and the children did brilliantly with waiting around and everyone doing grown up stuff.
I was very impressed with how child-friendly they had managed to make everything, especially since there were only three children there! It was good not to have to fuss over them, relax, and enjoy being a family and celebrating with our friends.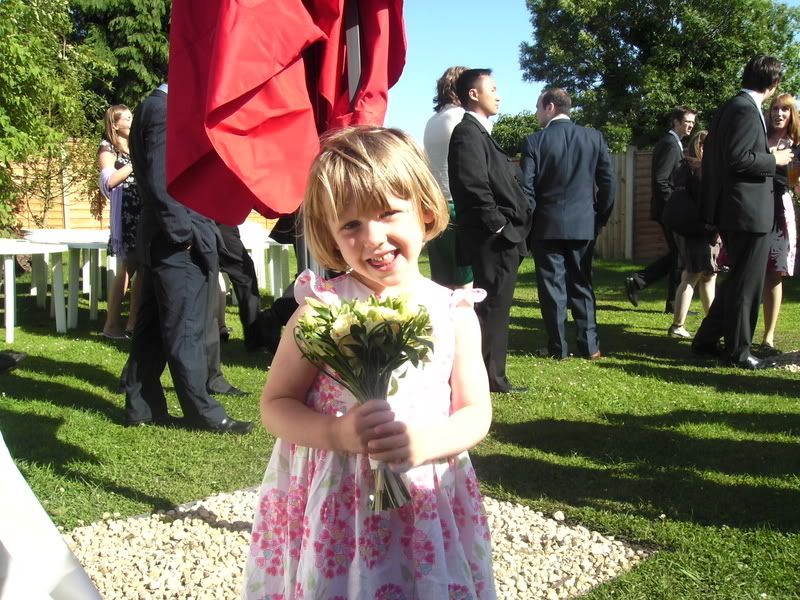 The girls had a place setting each, which delighted them, and were served the same food as us. Jenna shocked the waitresses by eating three (raw) salmon canapes and asking for more (very politely). And as you can see, Morgan decided that eating the bread roll would be so much better hands-free.