Yesterday with the house quiet I started looking for craft projects - it's a character flaw, freedom to do jobs just makes me want to find other things to do instead! SO I did some sewing inspired by friends on
IVillage
, made some lovely crafty baby gifts which I can't tell you anything about because the person I made them for might be reading ;) and then (oops) went on the
Green Parent forum
and found yet more ideas. These are the projects that I will admit to - a dress for Morgan, almost finished now just needs a zip putting in at the back, and a drawstring canvas bag for building blocks!
So today, we have done magic painting - drawing a picture with felt tips and then colouring in with water.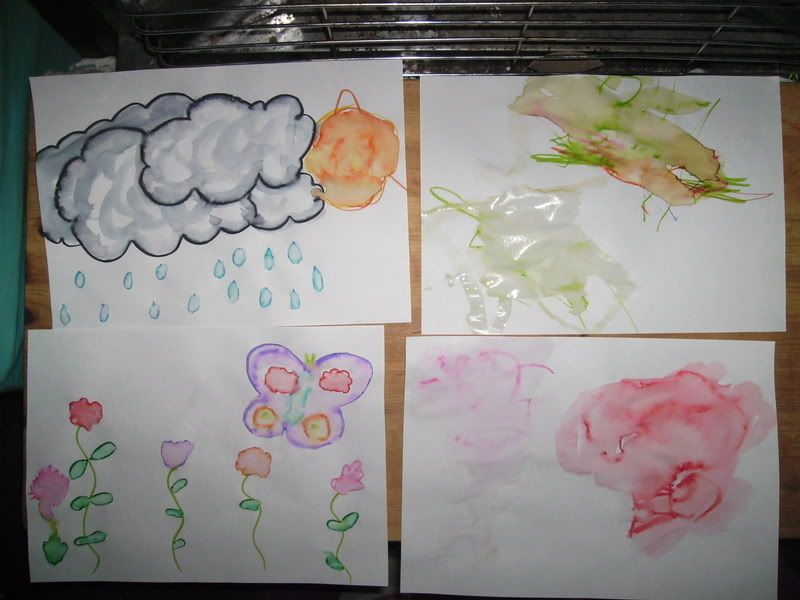 And made some clay votive candle holders (I wanted to make some jar ones with glass paints, but alas I'm out of glass paints!) so this was what we did instead.
Morgan is even wearing one of our earlier projects - a t-shirt that Jenna painted for her. I drew around some cookie cutters with fabric pens (thanks for those Sam!) and Jenna painted them bright dylon colours using different fabric paints (and some extra special silver fabric paint). :)