I gave in (typical of me, I just couldn't resist because I knew there was a test in the bathroom cupboard)!
I'm pregnant.
We have another baby, tiny and perfect, growing inside of me. I am totally in shock, even though I wouldn't have tested if I hadn't had a fair idea. I don't know what to say. I've spent the last few weeks being sure that this was NOT the month.
And then that little pink line showed up just a few minutes ago.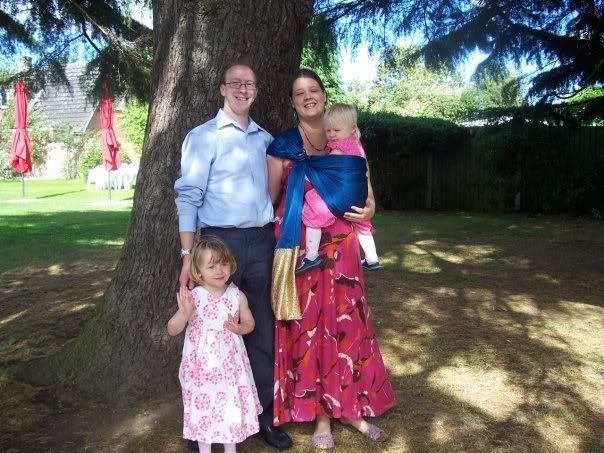 Just for good measure, a picture of the whole family at Kelly and Tom's wedding the other day. :)