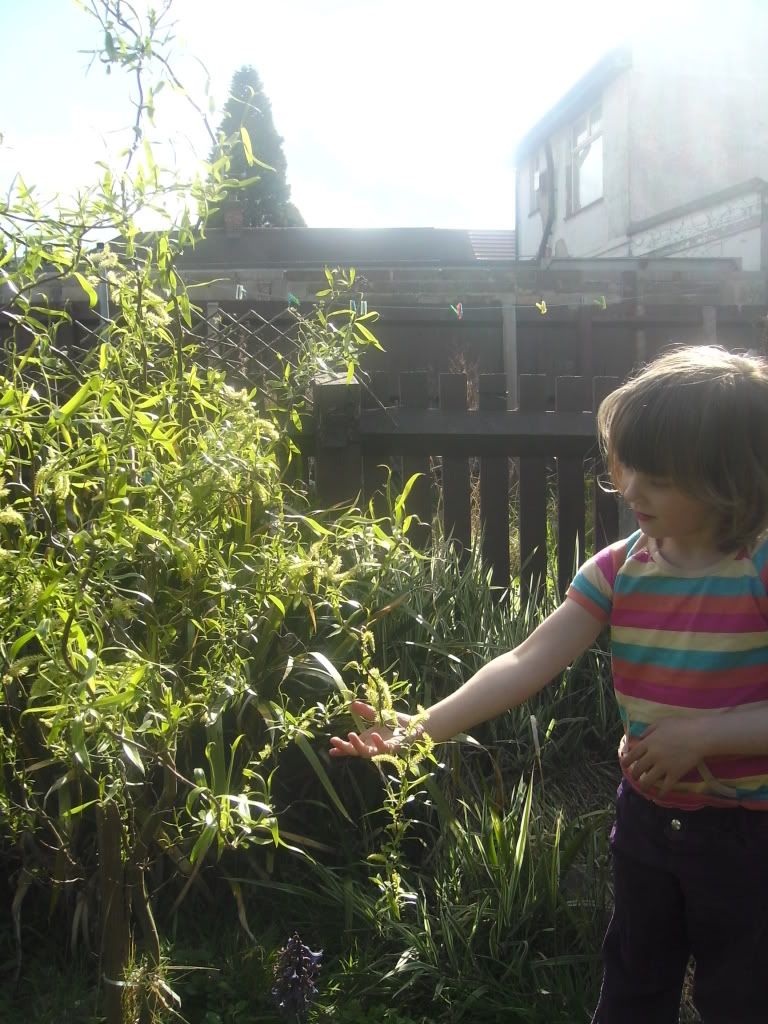 A typically Jenna moment, utter concentration as she inspects the catkins on our contorted willow.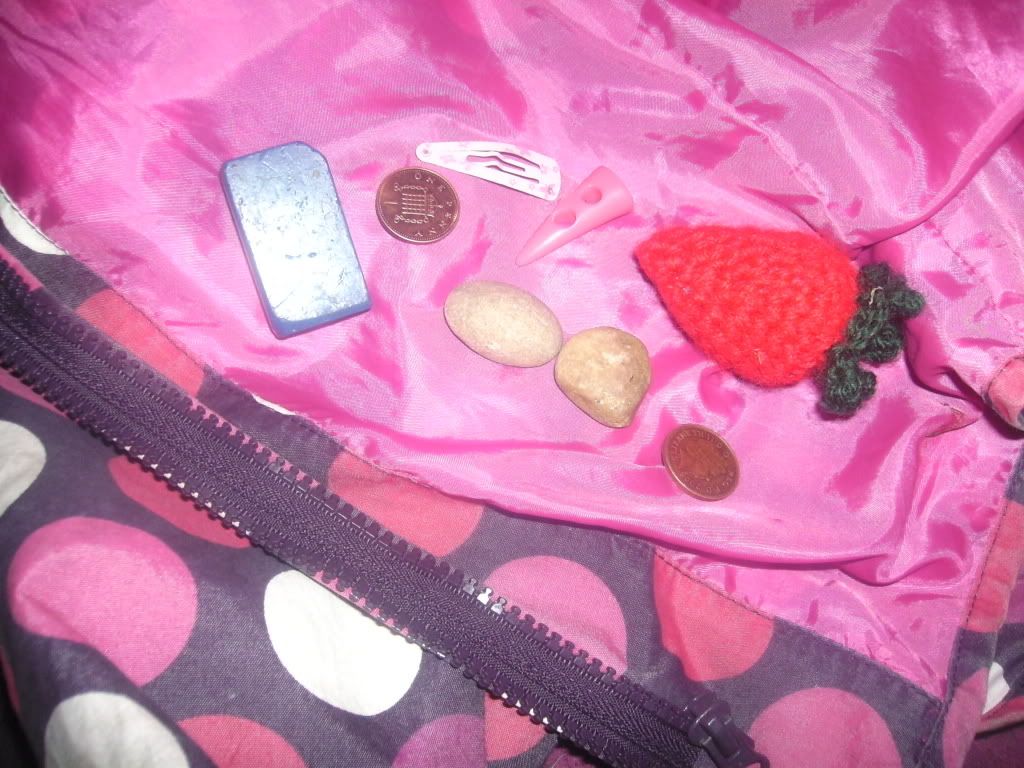 The contents of Morgan's pockets after a walk to my Dad's house. Two pence, pebbles, a hair clip, a crayon, a button, and a knitted strawberry! Well, why not?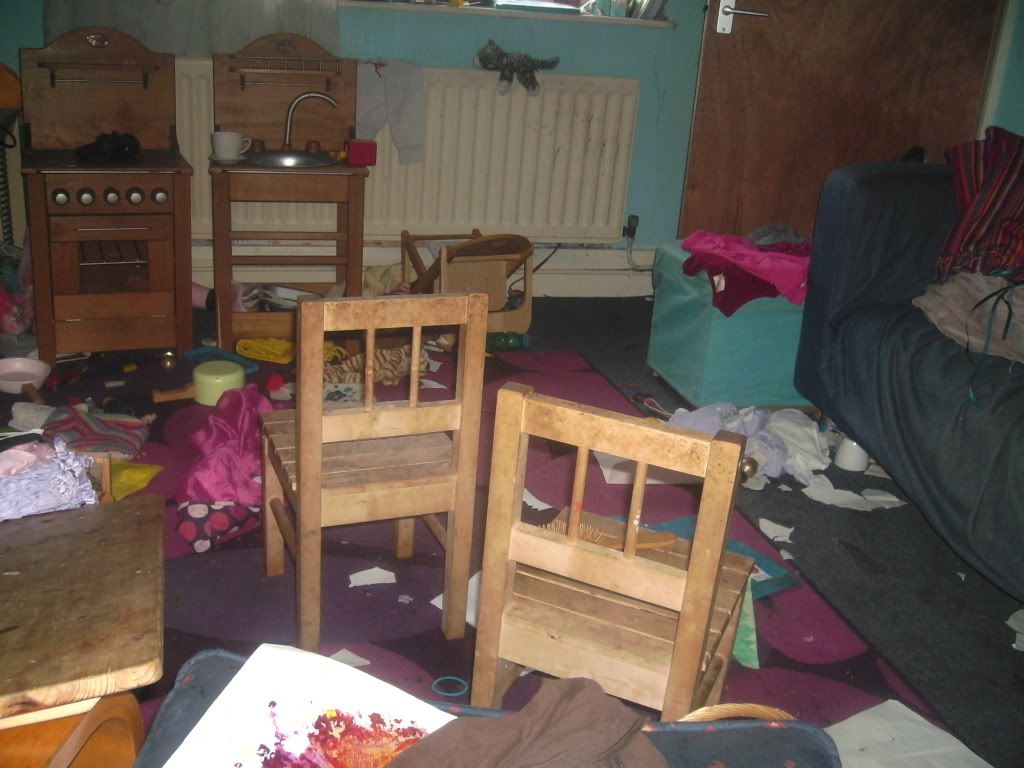 The living room in standard mid-afternoon chaos.
Projects-in-progress of the moment, felt birthday crowns for two little girls.