Yesterday afternoon we were going to have lunch with my mum but my little brother didn't put the oven on for us! So out we went for an unconventional Easter Sunday Lunch; pizza. The girls helped to make it in fact.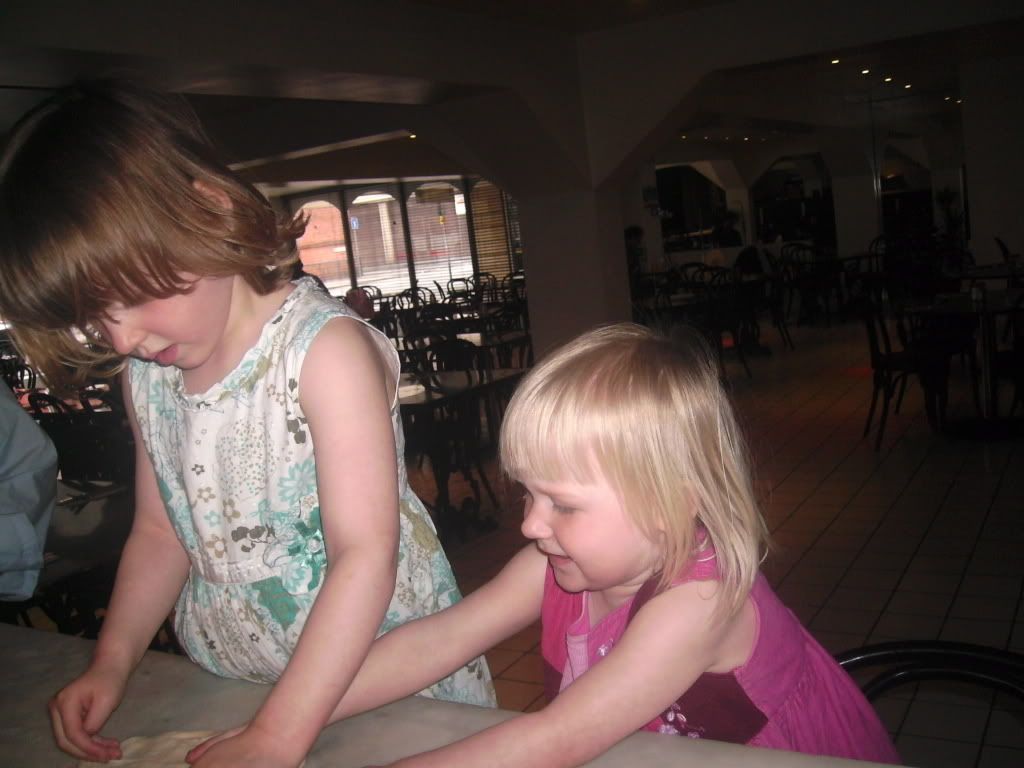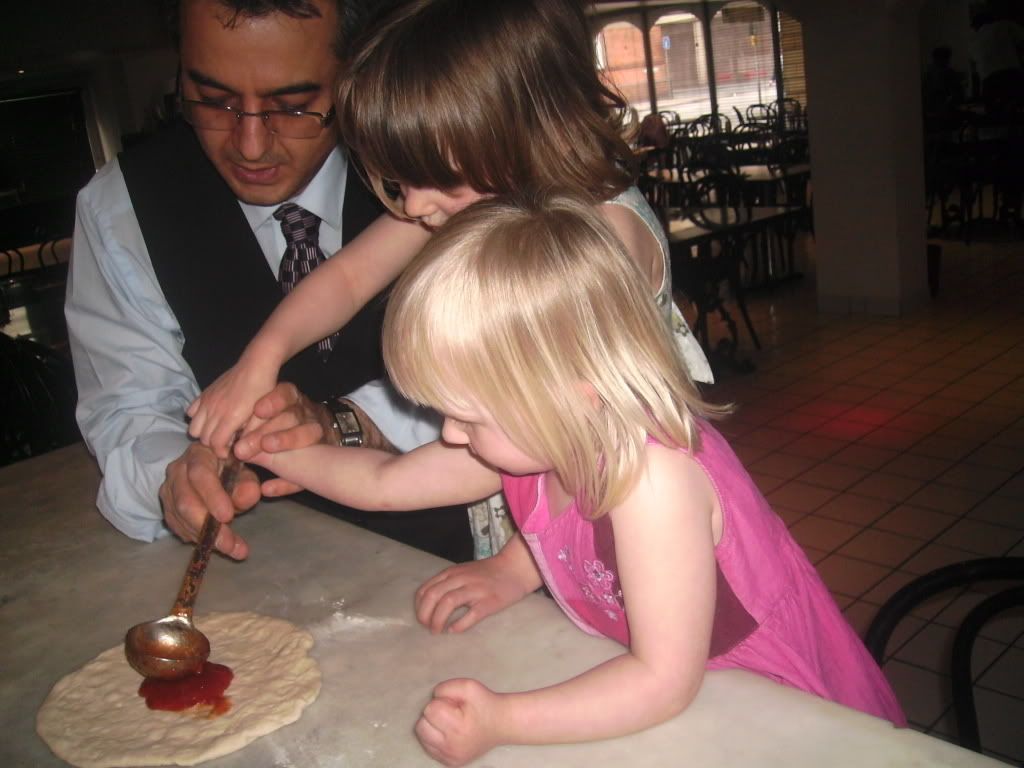 And we made egg-shell candles later. Well, I made - the girls were pretty much too busy eating cake and watching Doctor Who...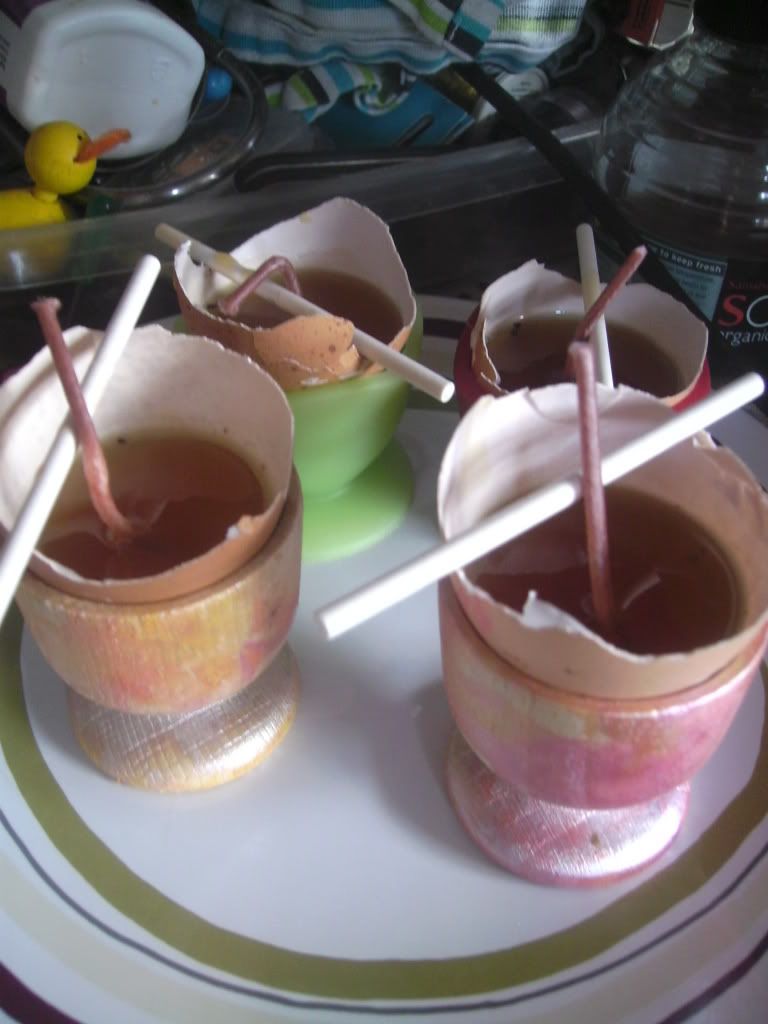 Morgan did say, "me hewp!" but quickly wandered off again. Jenna's interest only went as far as asking what she could smell burning (thanks baby).
We were meant to be going to an Easter Egg trail this afternoon. But we are broke again, when I checked the account I had assumed money for shopping had gone out earlier in the week but it hadn't gone until today, so we don't have busfare. So as not to upset Jenna, we set up our own egg hunt and had a picnic in the garden. The girls couldn't have cared less that we were staying in again!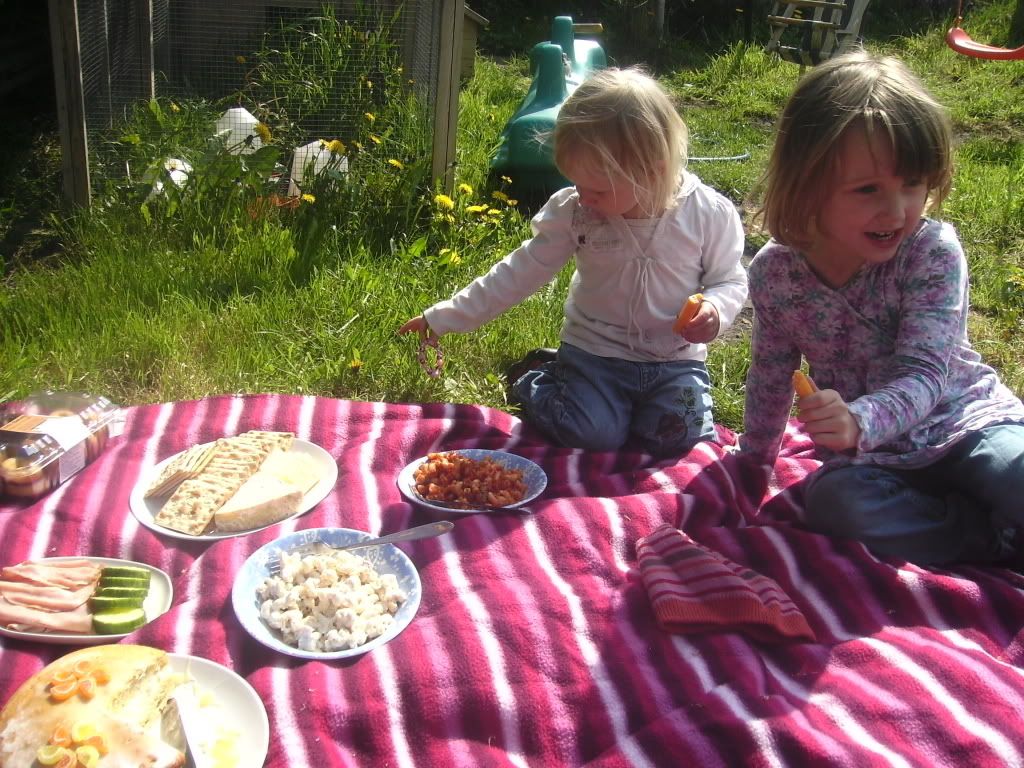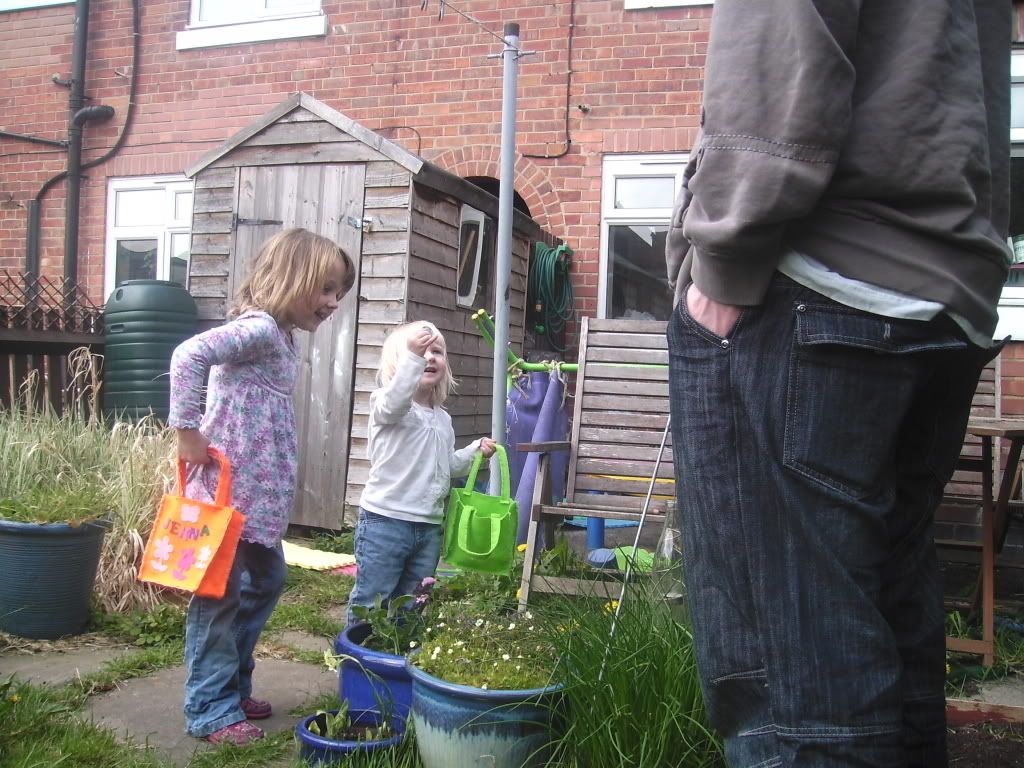 But I am still upset that we couldn't go out. And that we have very little food in the house. And that I have to see the midwife tomorrow for another two-weeks-overdue type conversation. I feel whiney. I feel like running away.
Instead, I wait. And watch two little girls playing in the sunshine. And try to find some hope.