A parcel of gorgeous seasonal crafts from a wonderful GP mama, thankyou so much - I am totally overwhelmed! The girls love their bracelets so much, there was instant agreement on which was for whom, and they haven't taken them off all afternoon including during the stressful hospital trip (where they got several compliments from staff)!
And a selection of eggs by the talented Joxy. I adore them! And the clay mama is now cradling her little wax baby. I wonder how long now until I will be cradling the real thing?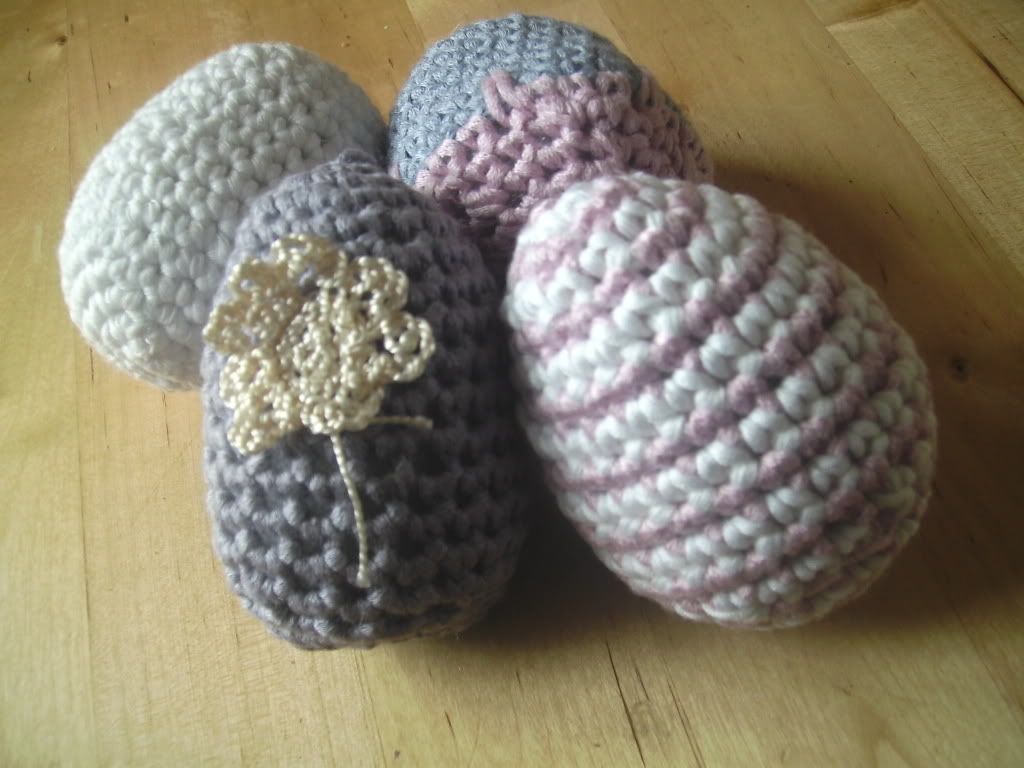 Eggs painted for our Seder table by rolling the still-hot shells in grated crayon after hard boiling. The girls got covered in warm wax doing this yesterday but had so much fun with it. And the eggs looked so pretty - though it didn't take them long at all to be eaten!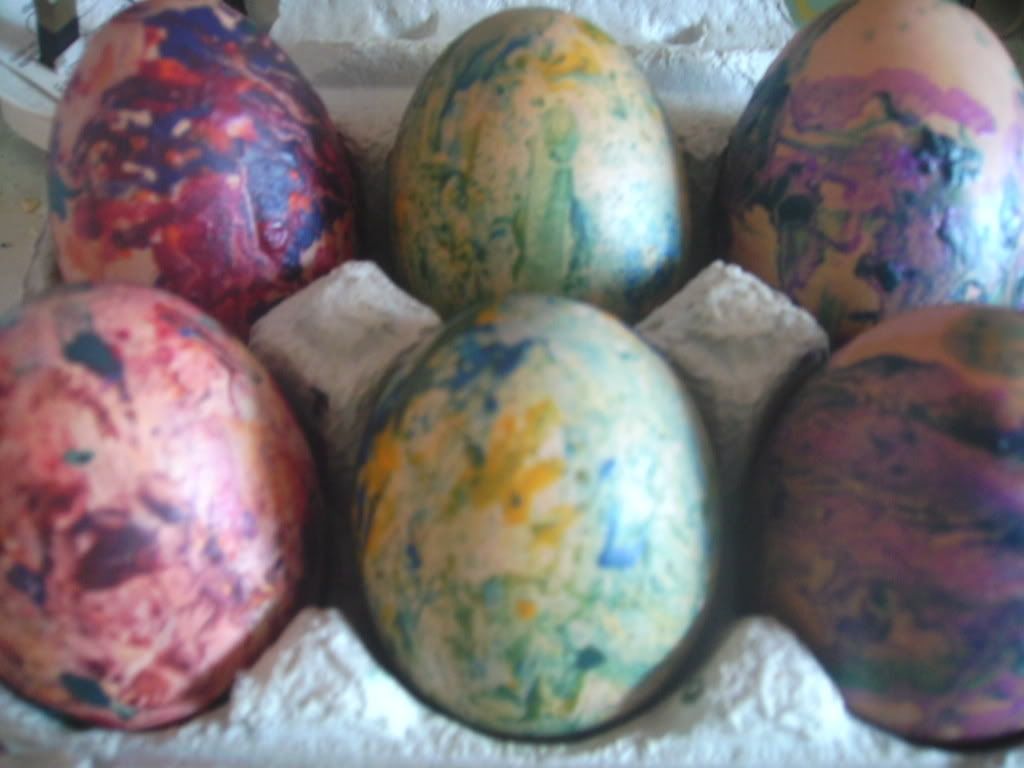 Mr Tickle, by Jenna.
Last but not least, another bundle of baby things, treats, books, and a beautiful Easter card from Gina and family. Not all pictured as they were quickly run away with by eager little hands!