More baby pictures! Because, well, how can I be expected to help myself?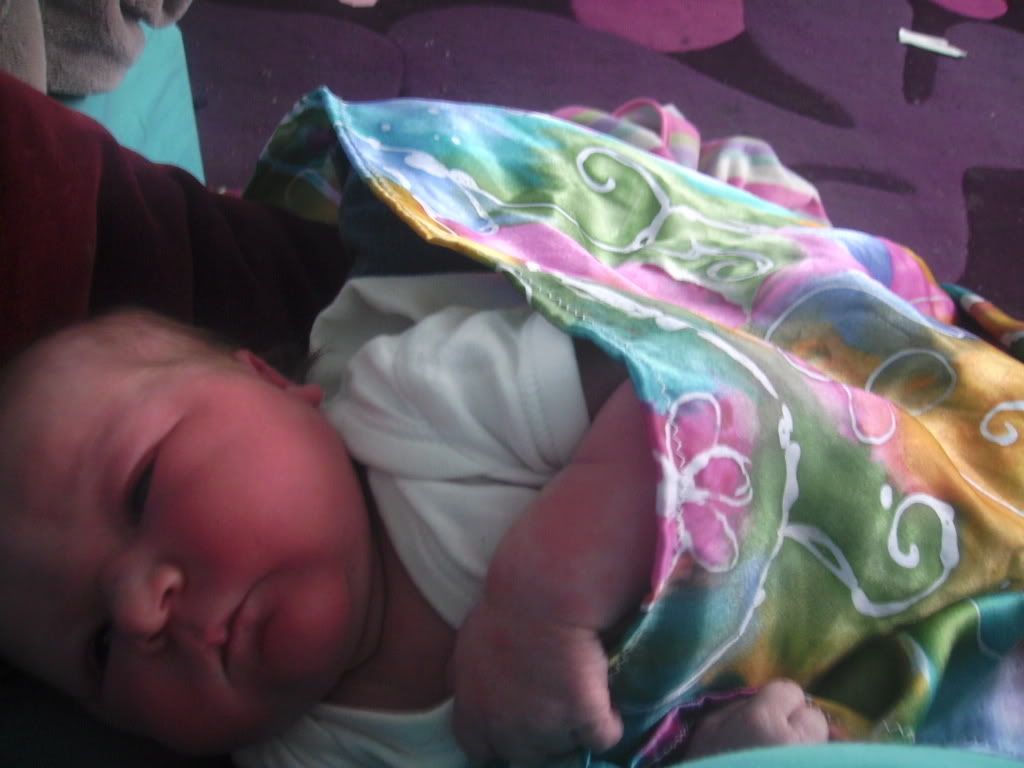 I was so convinced, after such a stressy pregnancy and struggling so much to stay in tune with that bump of mine, that I would produce a stressy insecure baby. And how very wrong I was! She does startle all the time, and when she cries she does go right to emergancy mode with shakey bottom lip and everything, but mostly she just watches everything with a serious frown.
I'd also convinced myself that I would struggle to bond with her. I'm glad to report that endless maternal mushiness has arrived nevertheless.
The startling is very cute, especially last night when we had thunder and lightening! Morgan playing the drums this morning only elicited one little jump, and then Rowan went back to alert intent stillness, taking in every crash and bang and turning her little head from side to side slowly to find where the noise was coming from.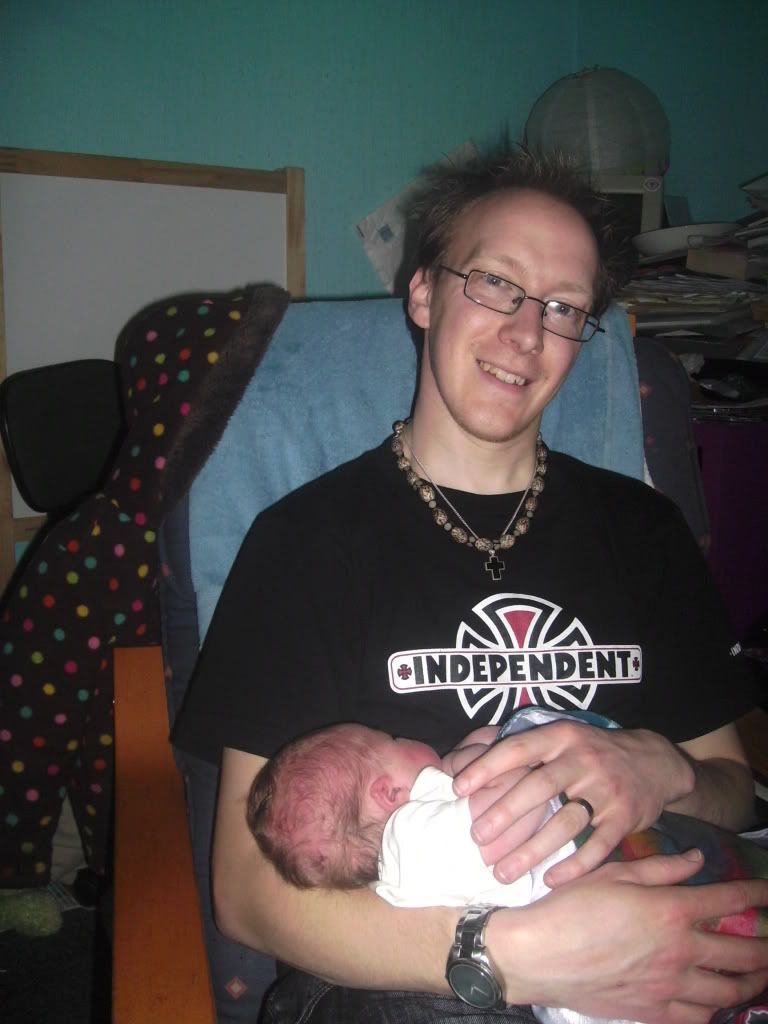 She adores being touched. It settles her more surely than nursing - especially stroking her head (which is totally softly strokeable, with a thick fuzz of dark dark hair). Yesterday I spent nearly half an hour massaging her wrinkly dry little feet - she has such LONG feet - and oh what a blissed-out baby *that* produced. I stare at her for hours, no sense of urgency about anything except knowing her more fully. She smells heavenly.
Breastfeeding is also going pretty well so far, after that first day of her hardly having any energy to suck. She's pretty keen now, and consenting to open her mouth more widely (another one who struggles to latch herself but sucks very well once helped on!) She nurses with commitment. Even when big sisters climb on top of her. Which they do. Morgan regularly comes and tries to take her from my arms too, crying, "ME turn... ME hold!"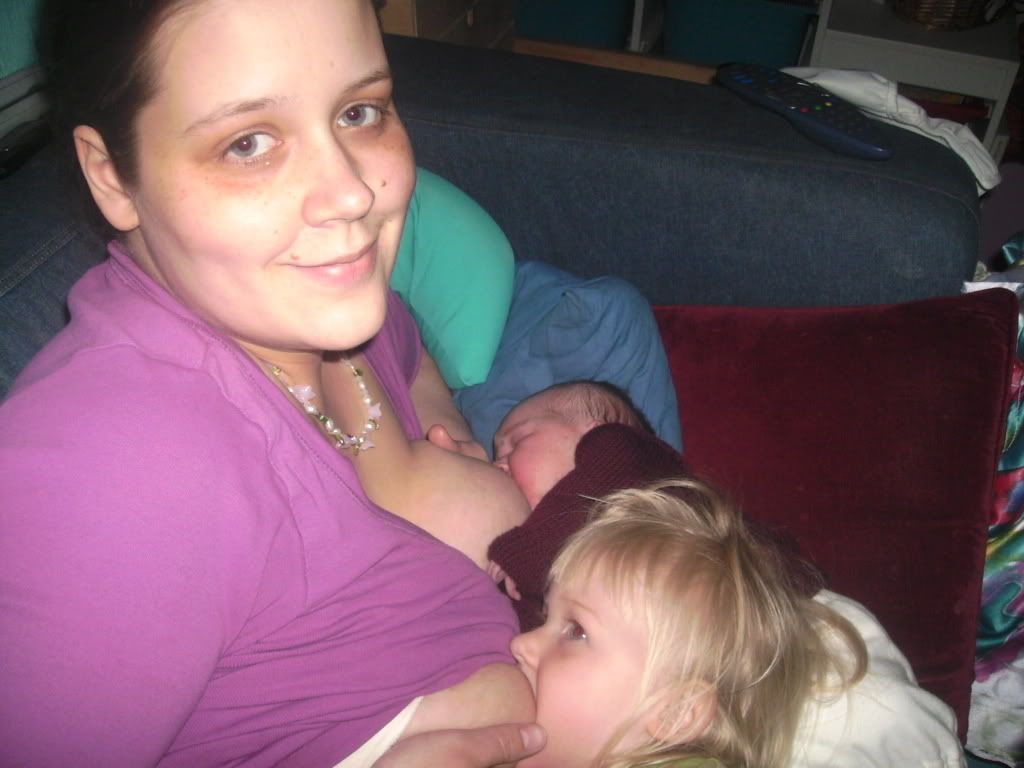 Thanks for all of the lovely comments over the last couple of days by the way. Even reading back, I don't have much perception of this last birth story as calm and peaceful - it seemed so intense and emotionally hard work! But I'm told by my birth companions that I seemed very in control and happy, and that they could barely tell I was in labour most of the time. I think they must have missed the parts where I was panicking and worrying about how much longer I had to go...
Anyway, must be off! I'm just eager to go float around in maternal bliss some more (HA and I don't even care ONE BIT how uncool that is). So eager that even though I'm sitting here with her in a ring sling, it has taken nearly an hour to compose this post because I'm not looking at the screen... And that's how it should be I guess - so if I do manage to take a break from blogging, you know where I'll be. ;)