The gorgeous wooden play kitchen that we spent all our Christmas money on... And my beautiful tiny daughter posing in front of it. ;)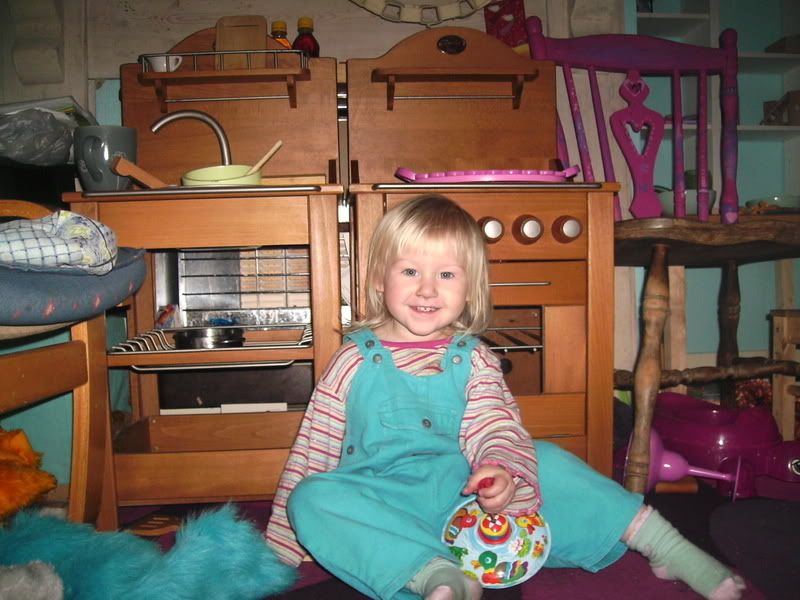 Same pretty toddler, having mummy milk and petting the cat at the same time...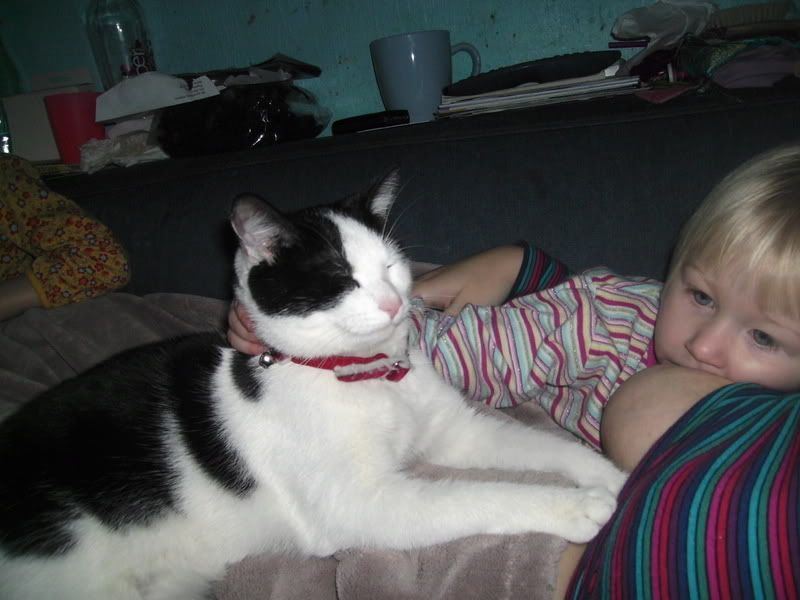 Epiphany display...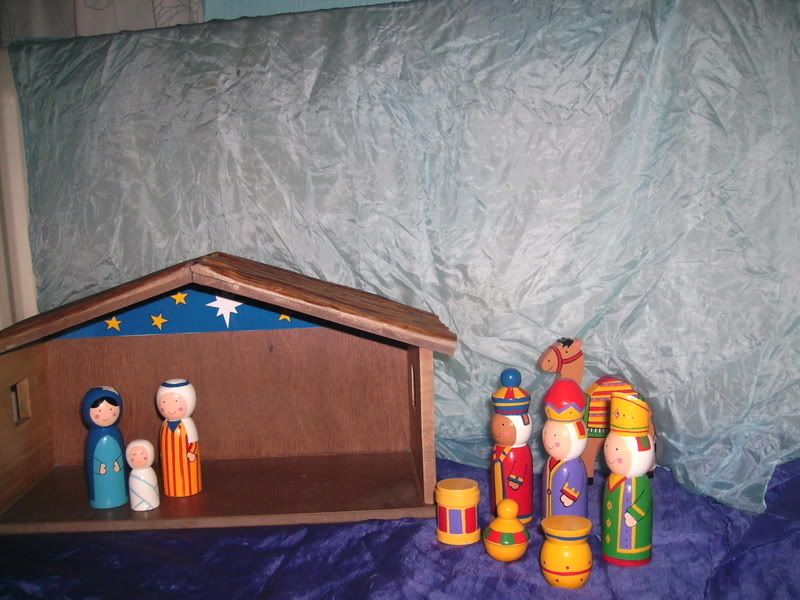 More cold walks (and the weather is BITTER)...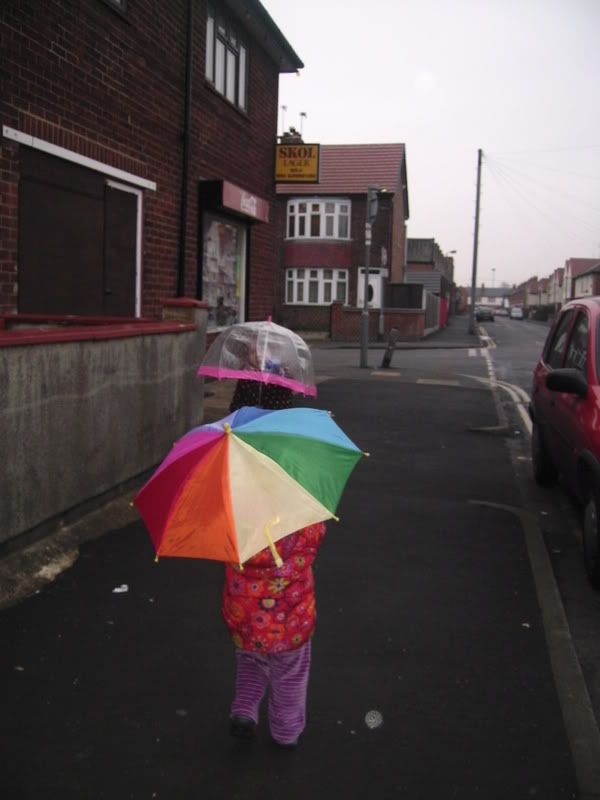 More Christmas gifts, tiny wooden birds from Mamakopp's etsy shop (remember me going on about those? Proof positive of how loved they are!). Morgan likes to count them in and out of the bag "on, doo, eee... doo, eee, doo!" On the basis, presumably, that if you can't remember the words you should just go back and repeat the bits you DO know. :)
And just because, a rare picture of Morgan actually on my knee for something other than milk!