And here, in fact, is that promised totally up to date bump picture. Pictures plural, even, since you've been so patient! :)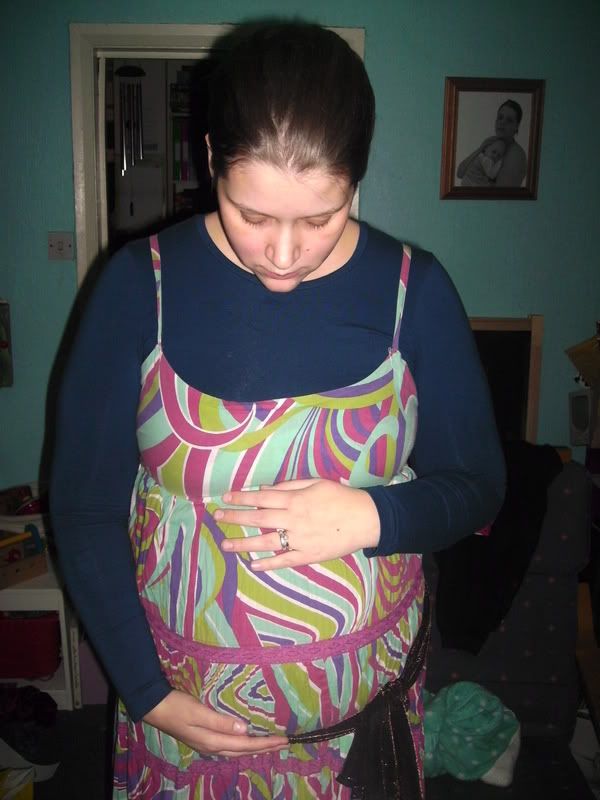 The children are still both loving the weasel. How cute is this?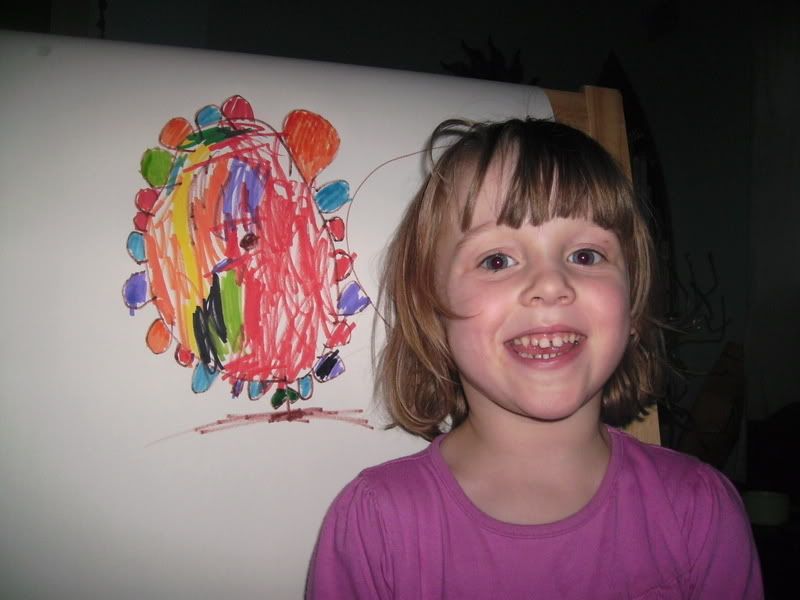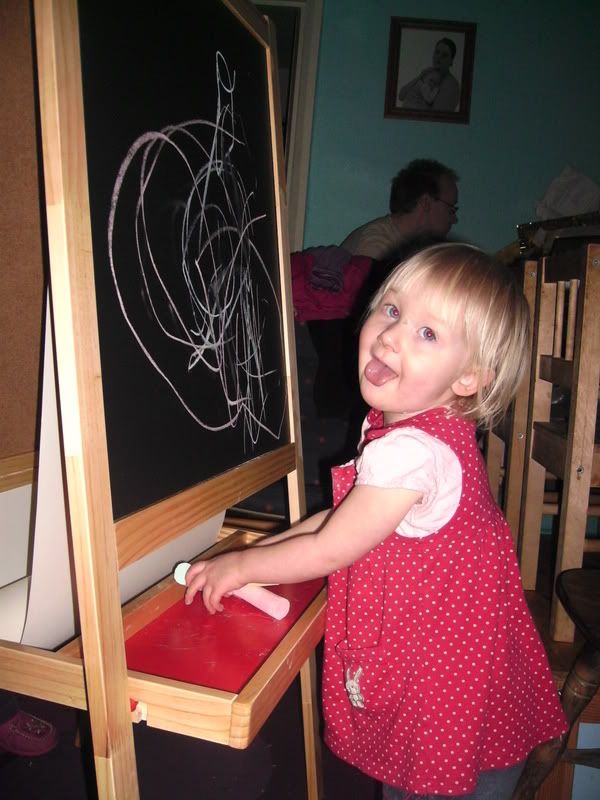 Also note more charity shop bargain clothes - especially the red tunic which is so VERY Morgan. We've been making so many things for the baby, dying and printing and weaving and, well, all sorts of crafty persuits, but uploading all of those pictures has sapped my brain of any coherant ramblings. On that note, off to take a final blood glucose level before falling into bed...