OK so first things first, the flowers she picked for me. :) Mushy motherly feelings abound.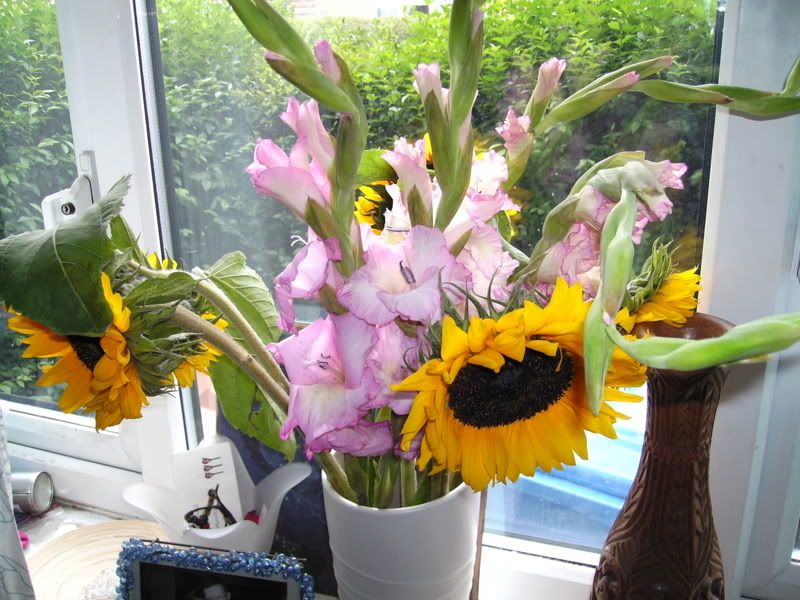 This morning she went out for a swim with my mum, and had her (increasingly rare) dance class. Actually they both did, and I had a mega-cleaning session which is really very unlike me. I have that total pregnancy exhaustion thing, but also in between feeling like I need to sleep for the next 24 hours, short but massive bursts of energy. When the girls got back, this is what Jenna did.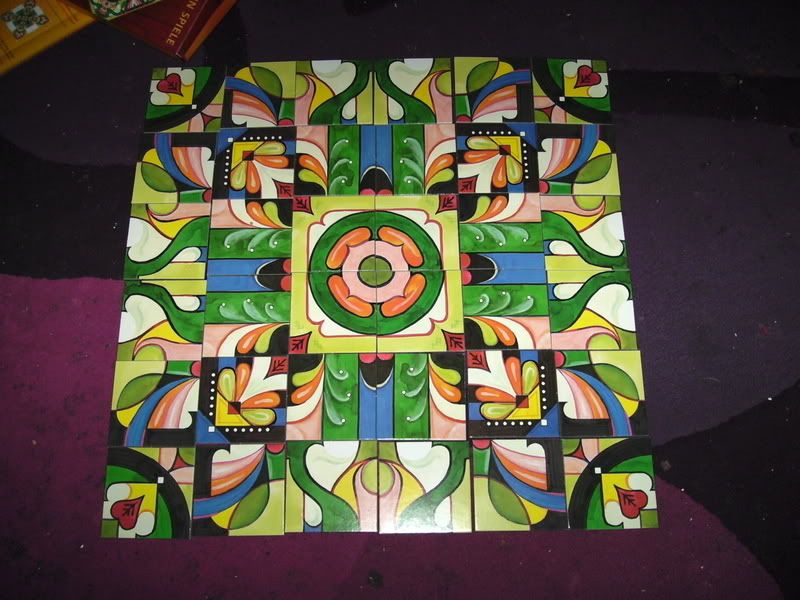 She asked me twice for the "matching piece" and I found it for her, but the rest she did herself. She intuitively understands these cards, and after a few minutes of placing them in random order she started to see how to use them together. Unschooling math again, anyone?