What we got up to on Sunday afternoon... A picnic at Carsington water, and later, meeting friends to play on the play areas. We also spent some time in the new exhibition - there is an interactive floor where the children had to stomp on the germs to clean up the water. They found it hysterical!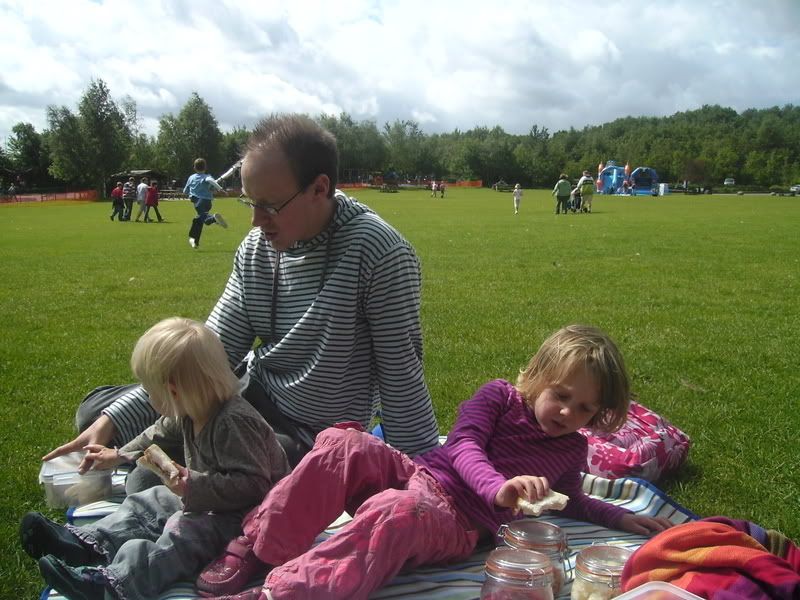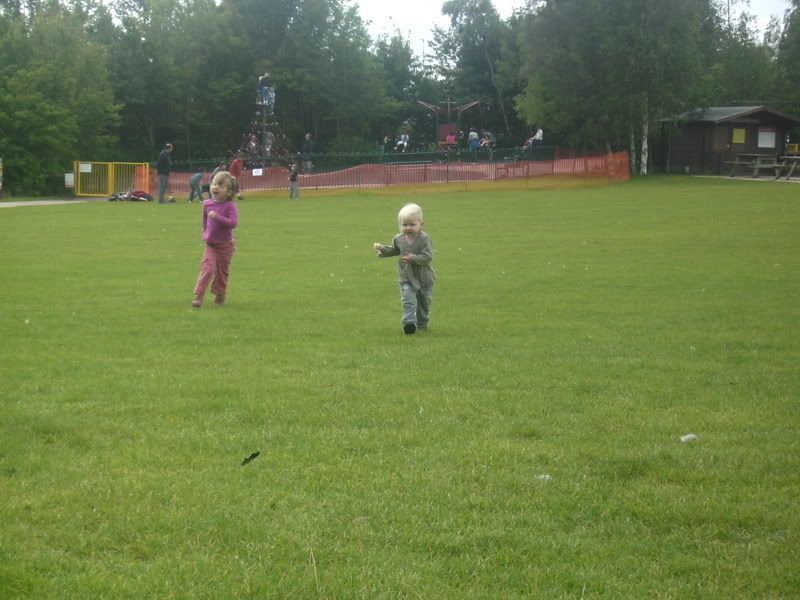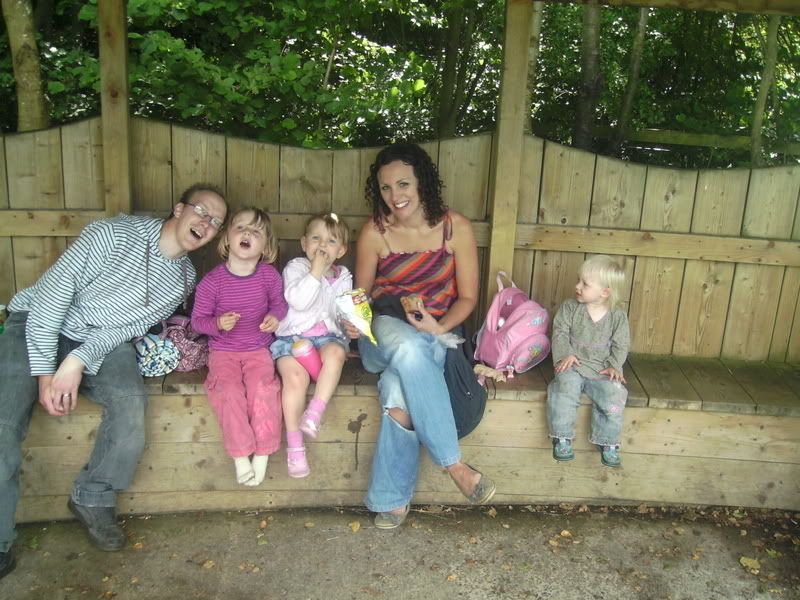 Nursing in the Girasol wrap at the playground. And later, with Morgan asleep. I think I converted a pregnant lady to babywearing at the Birds are Brilliant stand where Jenna did a quiz and got a free magasine.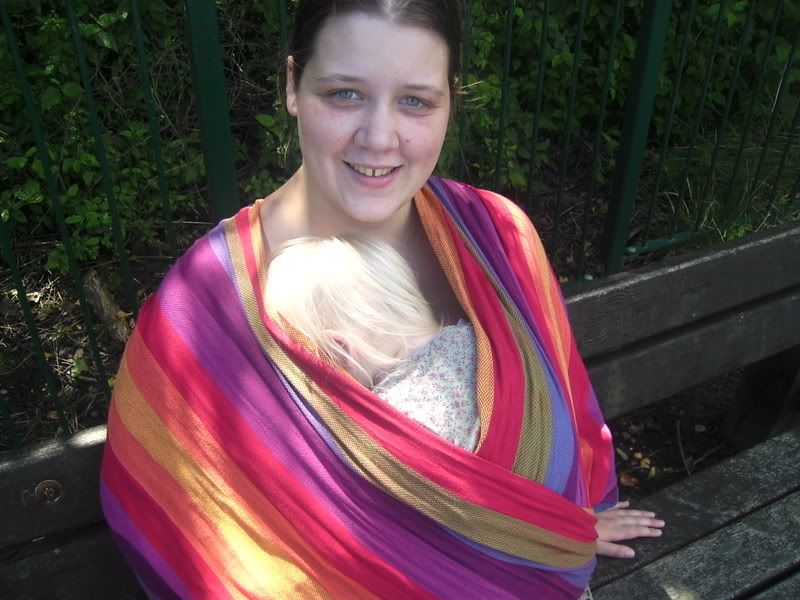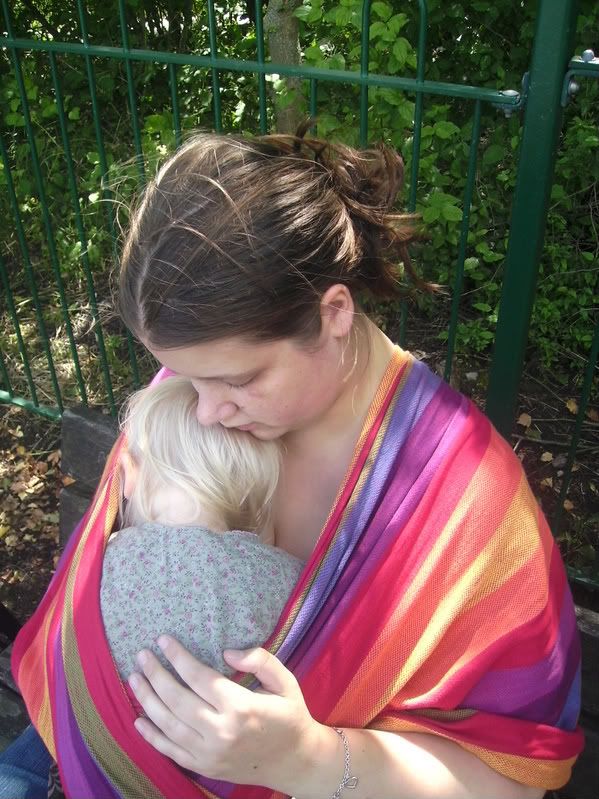 The girls on one of our walks yesterday; Jenna is swinging Morgan around and they are both giggling. In the corner shop where we went to get milk and bread they stood in the middle of the aisle and sang "Ring a Roses" with actions - Morgan can count "one two three" because of this song, and does so any time I count to get Jenna to come to me! I suspect she knows that it irritates her sister. ;) We also get Morgan sitting down ALL the time in the most inconvenient places, to say "pash" and splash her hands in invisible water...
The blackberry fairy made for Jenna out of craft wool, felt, and a pink bead. She adores it! I can see myself having to make more of these for friends, not to mention the season table possiblities.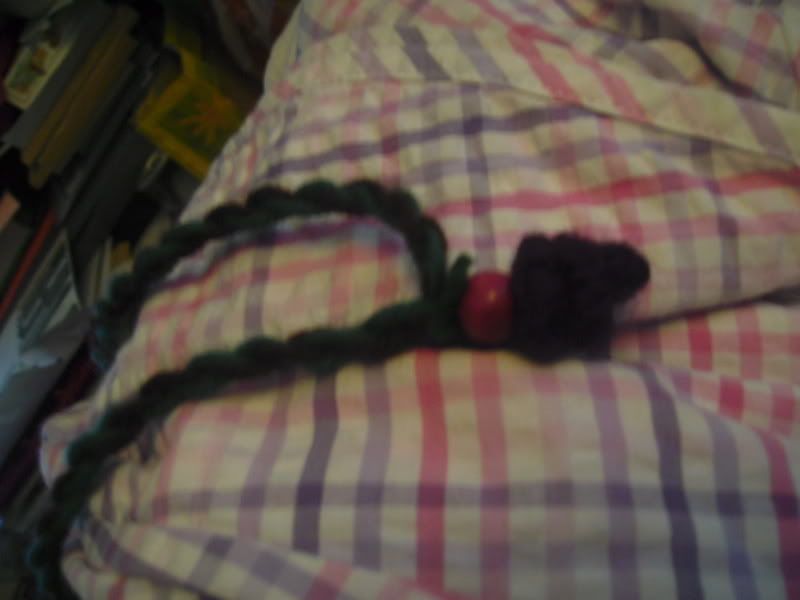 What Martin came home to find yesterday evening... I told you I was sleeping all the time!