A whole parcel of new clothes for the girls, bought in local charity shops. A winter coat that will fit Jenna next year, and a lovely plain smock top (pink, right at the back). A stripy purple and white dress, and a bright red kimono-style dress for Morgan. Hats for both girls AND me. And a turquoise sleepsuit for the baby, because it was so nice to see something so bright and cheerful.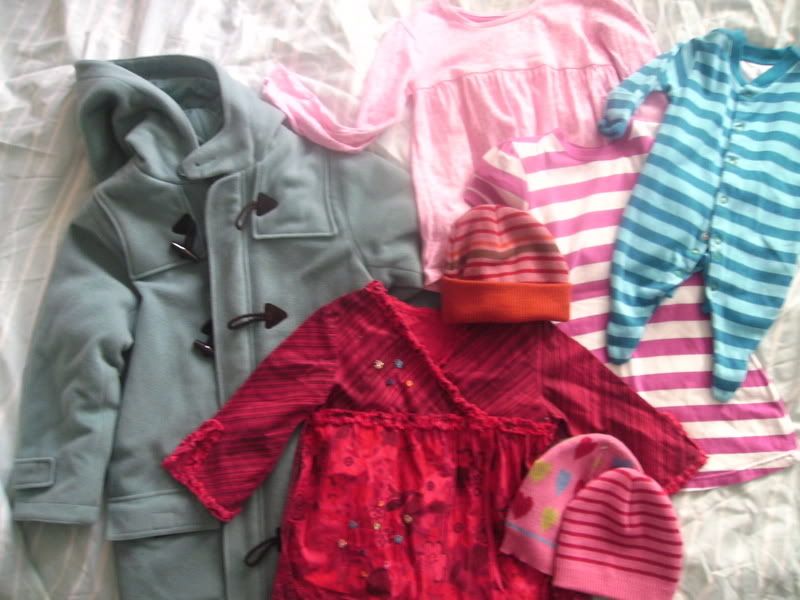 See, they really love the hats. 50p for both of them!
And, arrived today, a box of goodies from another LETs trade. Organic and alternative Morgan things (how can a child who lives in trousers own hardly any?!) - especially love the hairy wooly jumper and the lovely cream and flowered leggings. The brown hem and dark pink socks to the far right of the shot are Morgan, crashed out napping on the sofa. :)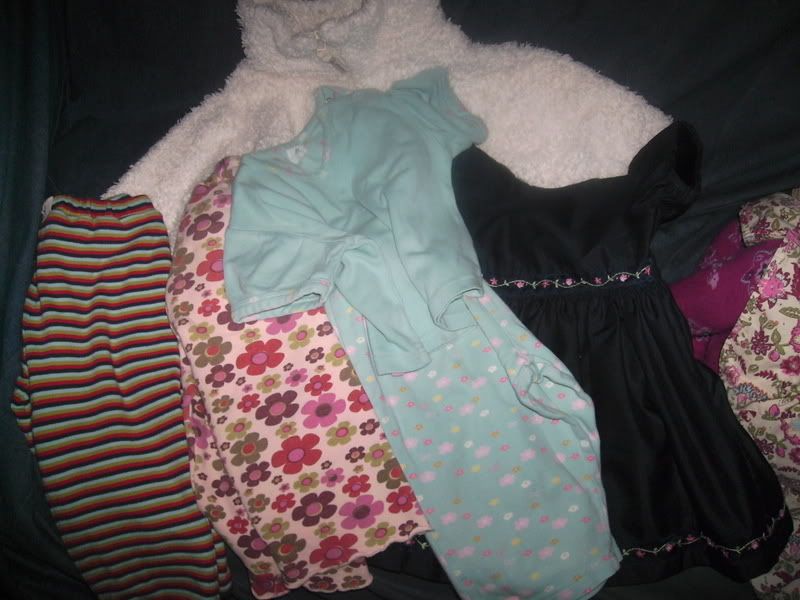 I think the girls will be nicely wrapped up, colourful and warm this winter!