I have friends to whom distance is no object, who reach out to touch us and recognise who we are and what we need.
My warmest thanks and appreciation.
For Becky, who made some perfect little textured knits to add to the treasure basket for the new baby. And a little organic dolly who has been so thoroughly loved and kissed and carried around by the two bigger people he is already dirty (can't *quite* see in the picture though lol).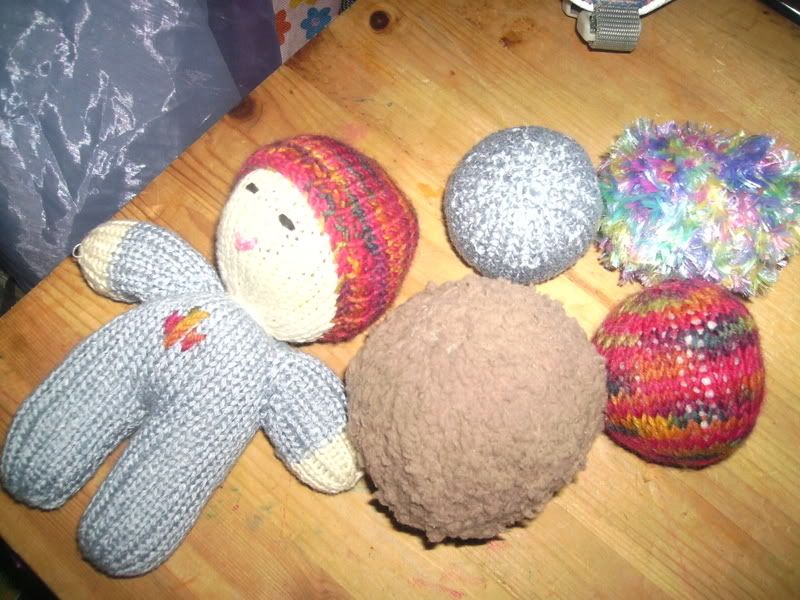 For Denise, who thought of absolutely everything.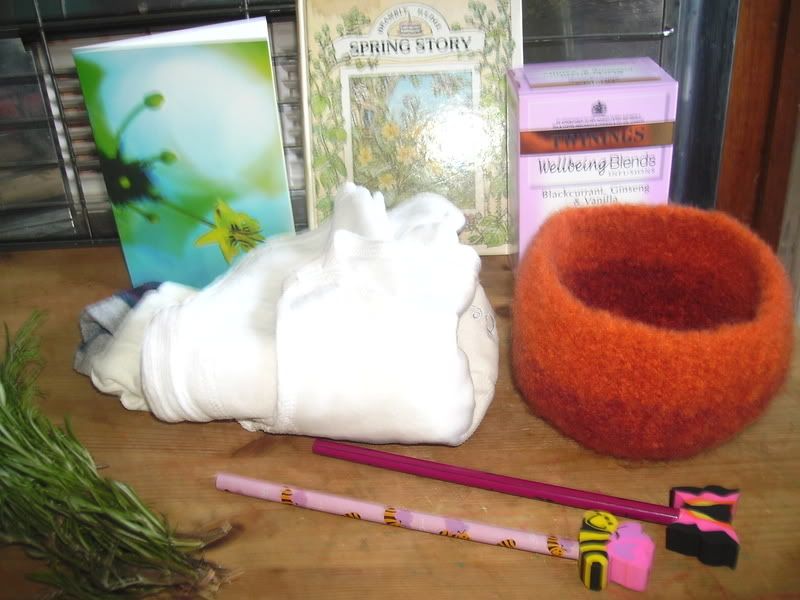 A beautiful felted bowl, just what I wanted for holding almost an entire tree of conkers on the season table (isn't that gorgeous autumnal knitting?). One of my favorite story books as a child, grasped with eager Jenna-hands the moment it came out of the box. Pencils to make little girls smile. Tea to bliss out one very contented mummy (whose favorite blend it is - how on EARTH did you know?!). Lovely tiny baby things for a heavy little bump who is growing every day. And a bunch of rosemary for remembrance, for other dear little ones.
And it's not these lovely things themselves that mean so much no matter how appreciated. It's that these people and a whole host of other mummies made a hard-work week into a little oasis of celebration.