Walking to the park to play and collect long grasses and clover...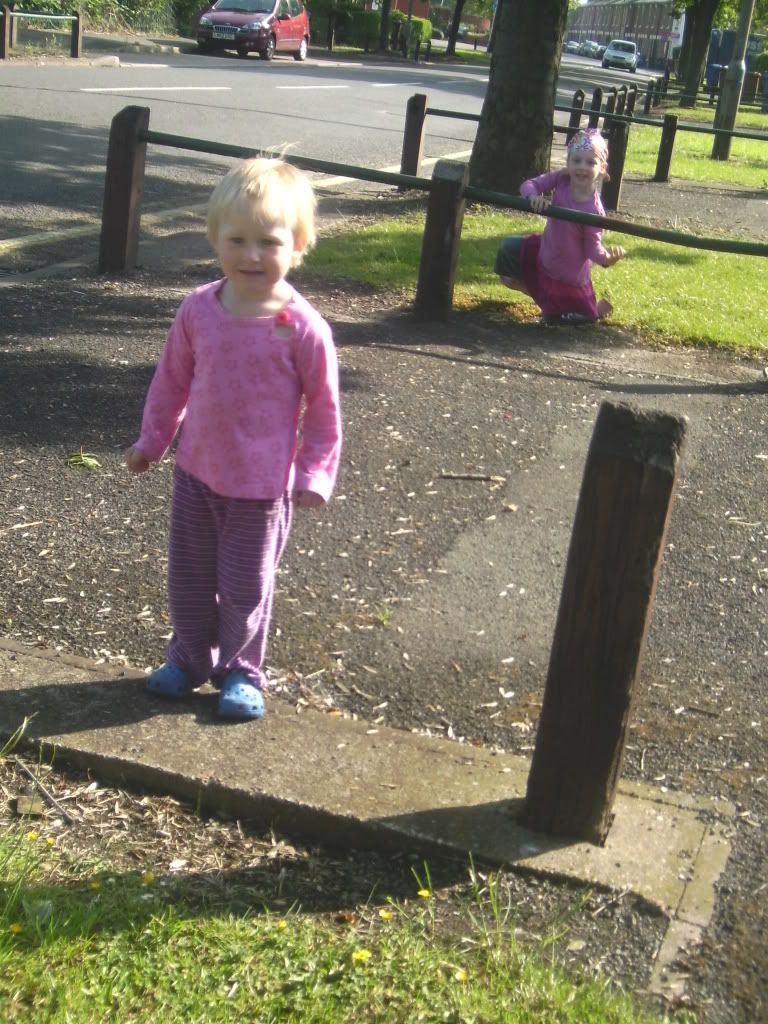 Painting set up ready to go. Diluted watercolours mixed in pretty muted shades (yeah yeah OK so I wanted to do this one for me lol).
Results of playing. Mine.
And Jenna's. She has written on it: seed, petal, leaf and stem. The flowers are roses and buttercups.