With spinach and broccoli and lettuces...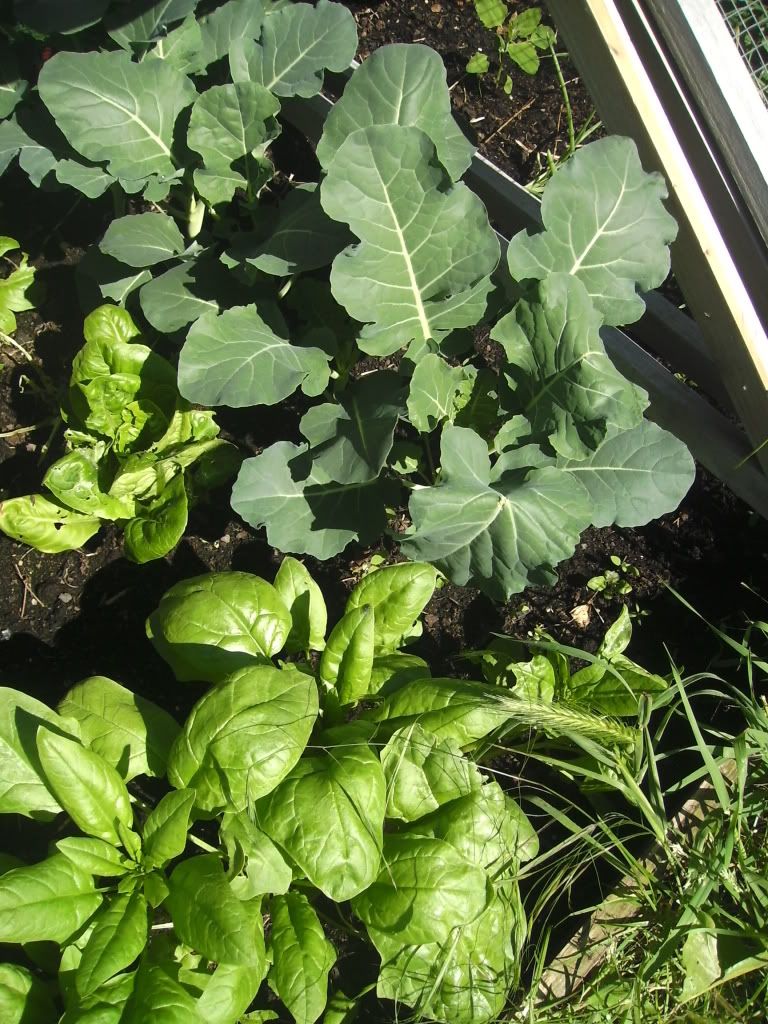 And baskets of muscial instruments and beds of nettles and assorted weeds and wildflowers and children on swings...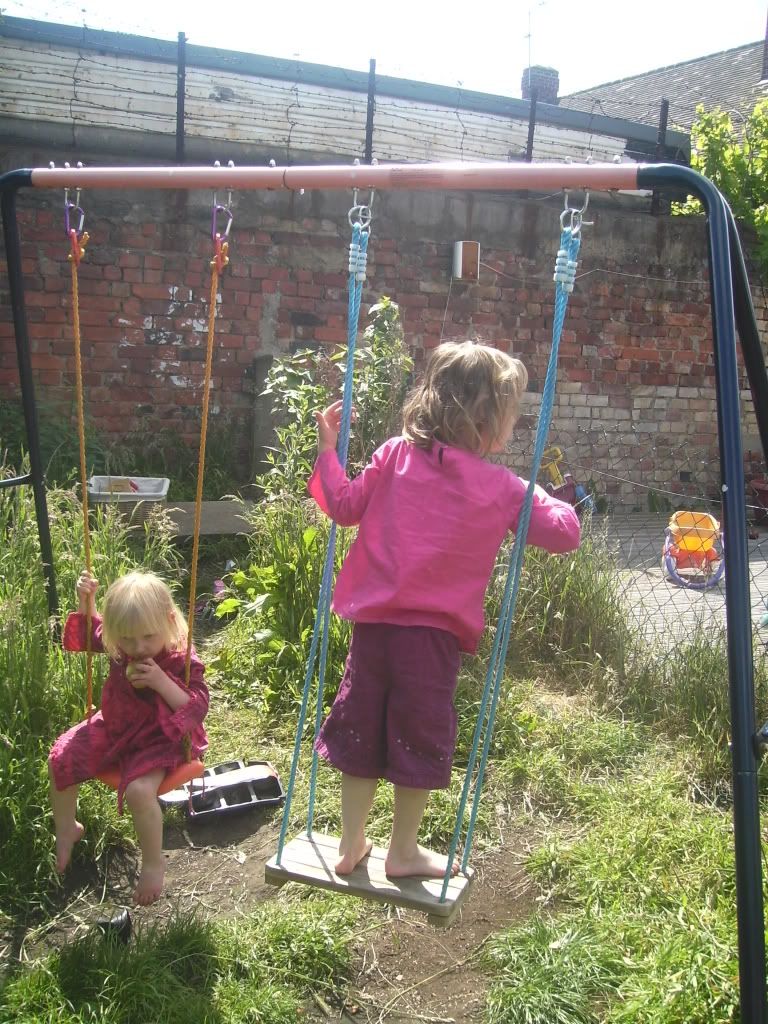 Tiny irridescent green spiders and big brown voracious slugs and stripey long grasses and lots of mud... Creativity and joy and movement and colour.
My first apple in four years, appearing on the lazy apple tree!
Space for climbing and jumping and playing. Space for family and friends and time together.
Washing on the line, colours in the sun, a thousand little stories of everyday life...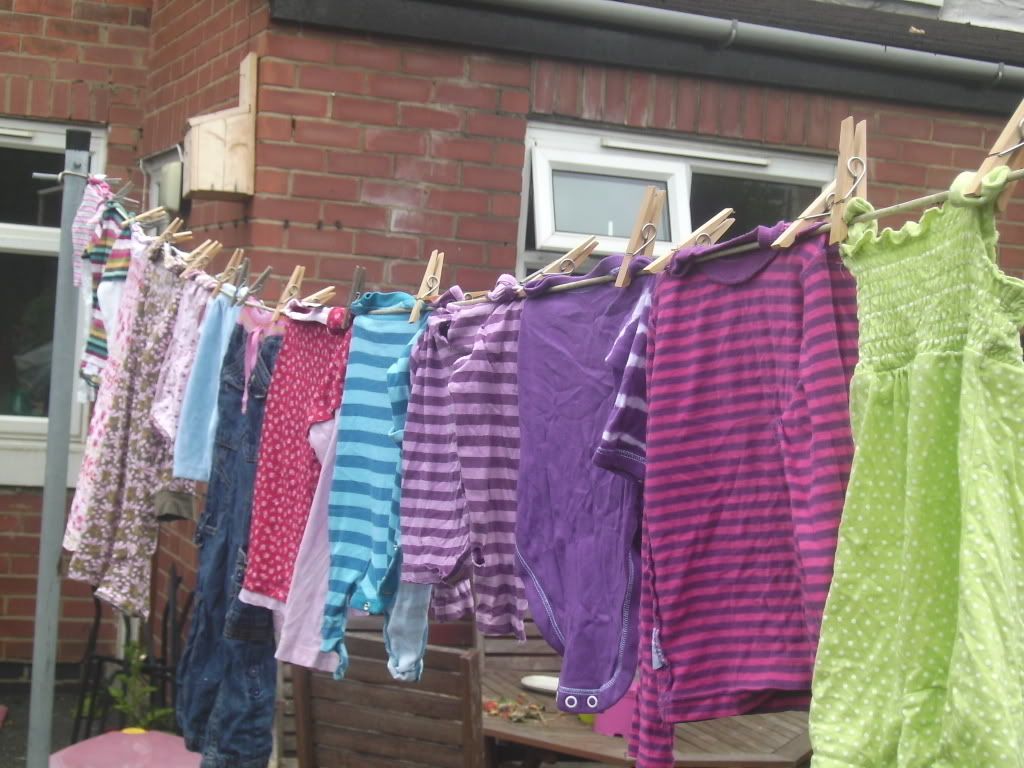 Our own little patch of heaven. Food for the kitchen and the heart.