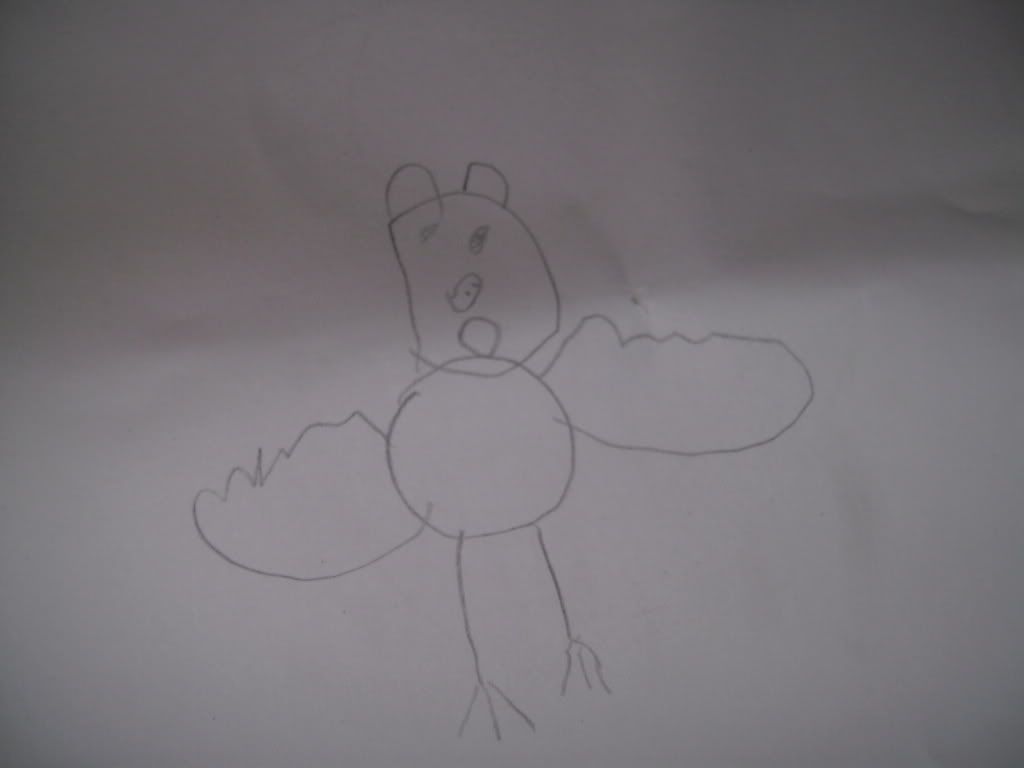 ...this picture of a bat by Jenna. She truly astonishes me EVERY SINGLE DAY. :)
And look at this little munchkin. Lovingly knitted baby clothes an added extra cuteness...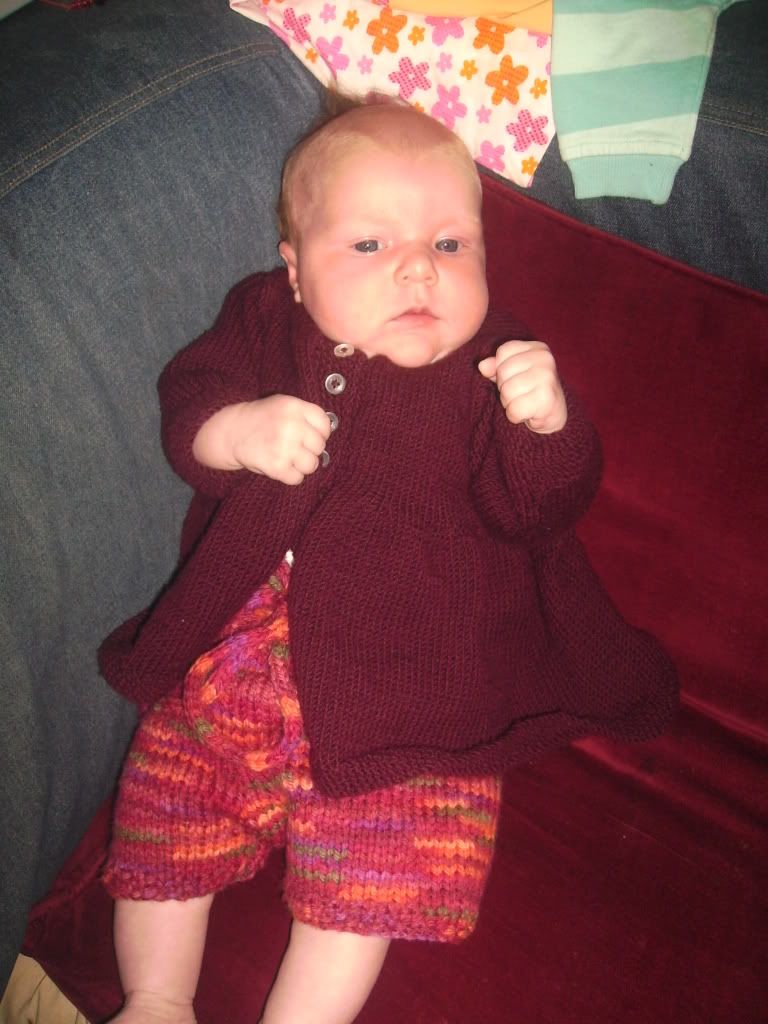 In other news, have been to the park, baked bread, painted with grasses and flowers, played farms, done some writing (Jenna had an important letter she needed to write, she told me - to grandma it turned out) and worked on some surprises for fathers day. It is gorgeously sunny and the garden is calling to me but I'm still busy looking for someone else official to rant at about the Badman thing...