We do nettle soup all through the spring and early summer lol, and I use odd gathered leaves in salads. But for my favorite major gathering of wild-foods it has to be elderflower (blackberries would win, only we never manage a quantity to do anything with given the amount of eating along the way)!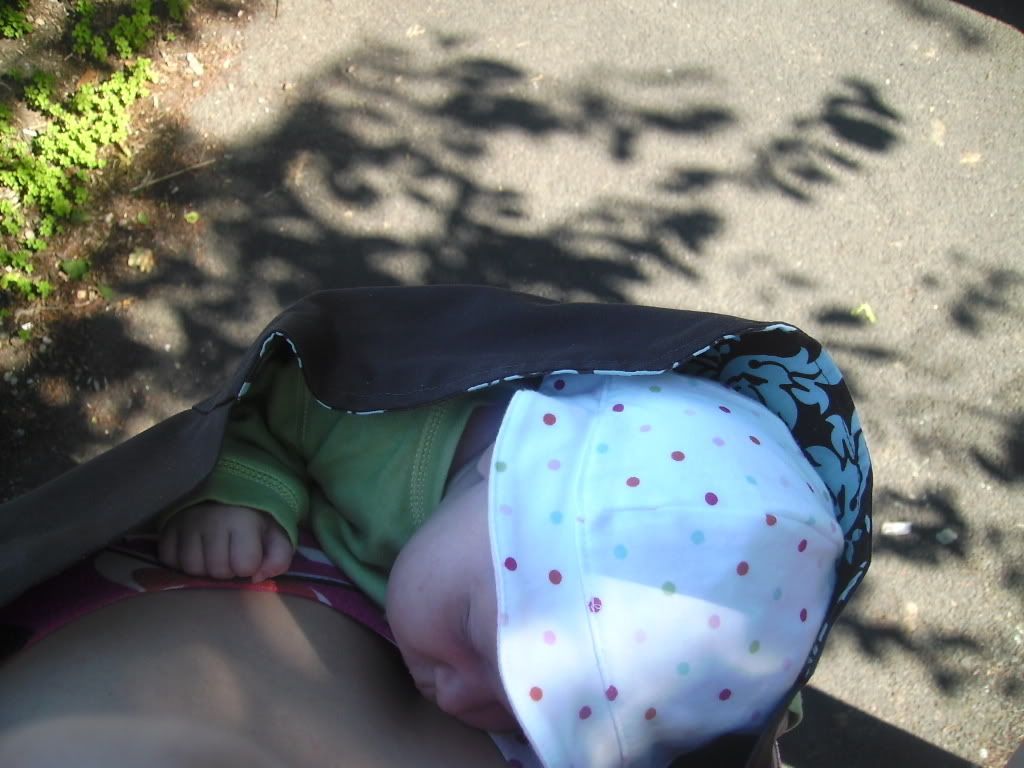 Walking to our favorite elder bush, on the park which Jenna has christened "The Dog Park" since it has no distinguishing features other than that people sometimes walk dogs there. Very few trees. No play equipment except for sticks, mud, and a small hill.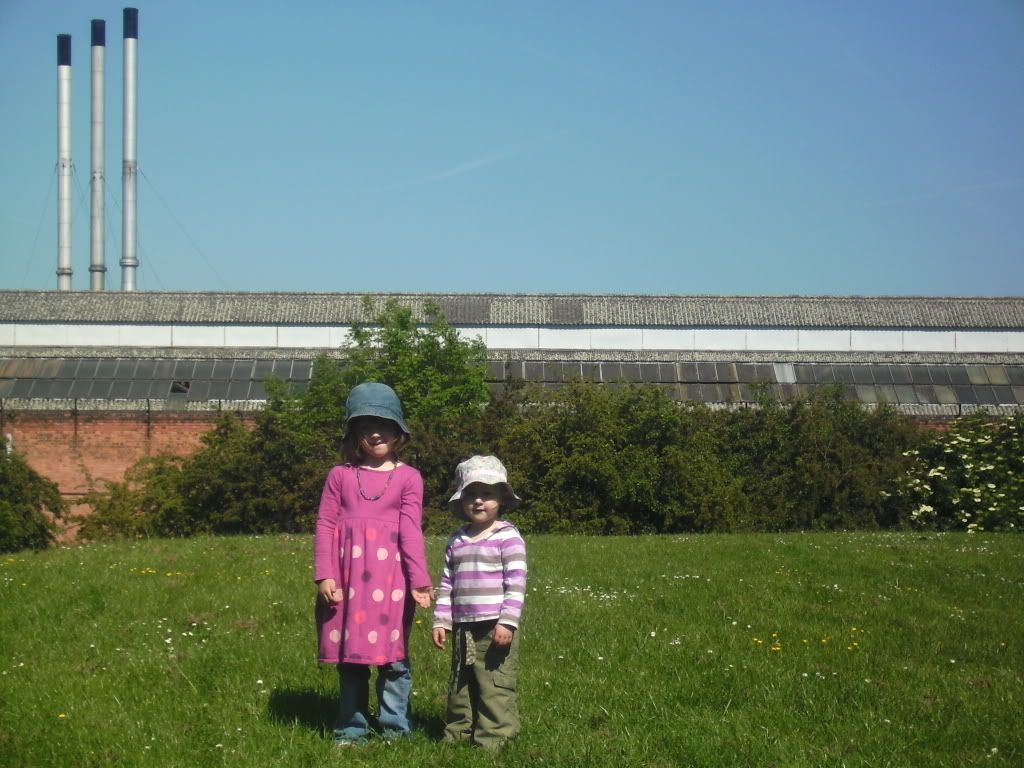 The perfect hill for rolling down; photograph taken just before these two sweet little darlings threw off hats and attempted to grass-stain all other clothing. Mummy is on to that trick - I throw everything in the wash as soon as we get home and don't dress them in colour and pattern for any occasion involving dirt. ;)
A couple of hours later and a big bag of flowers is steeping in water. Boil up the liquid with 500g sugar and a large dash of lemon juice for every litre of water, before bottling in whatever comes to hand. Though one year we ruined three bottles of cordial by using ex-vinegar bottles without realising that the lids were impregnanted with their former contents. Oops.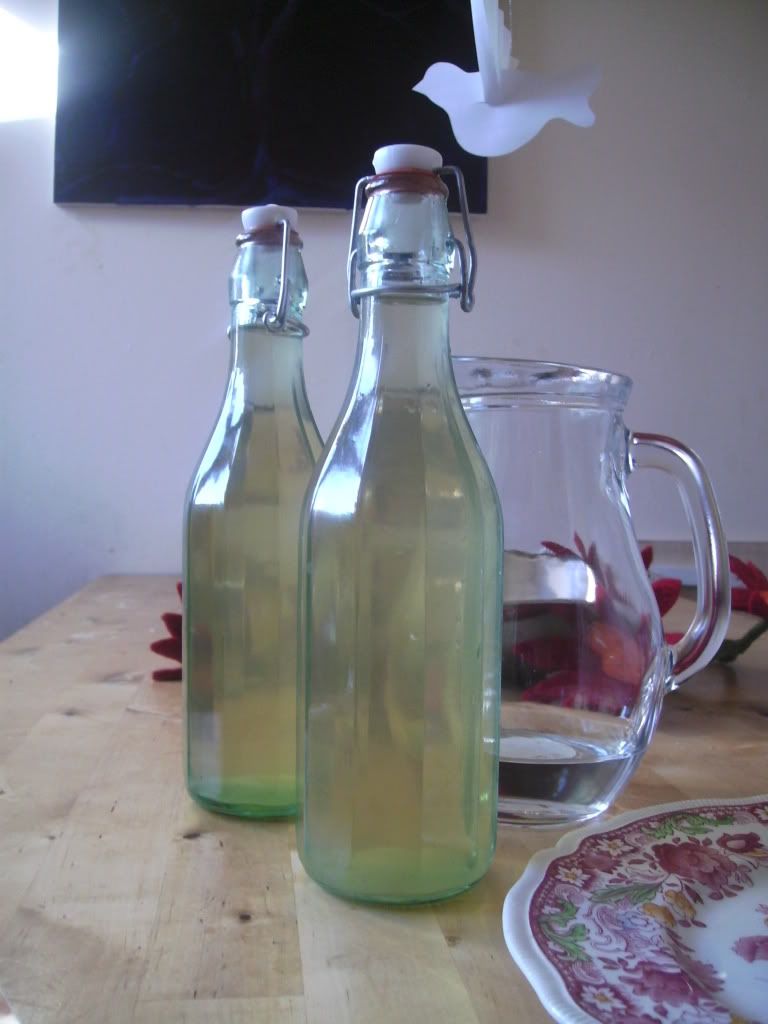 We have also dried a load of flower heads for making elderflower tea; good for colds apparently. The flowers are so pretty they cry out to be used in something delicately puddingy but I have yet to find a recipe I like the look of!