Jenna has been interested in life-cycles for a few weeks now, and this was part of the big Amazon order recently... Another really gorgeous book!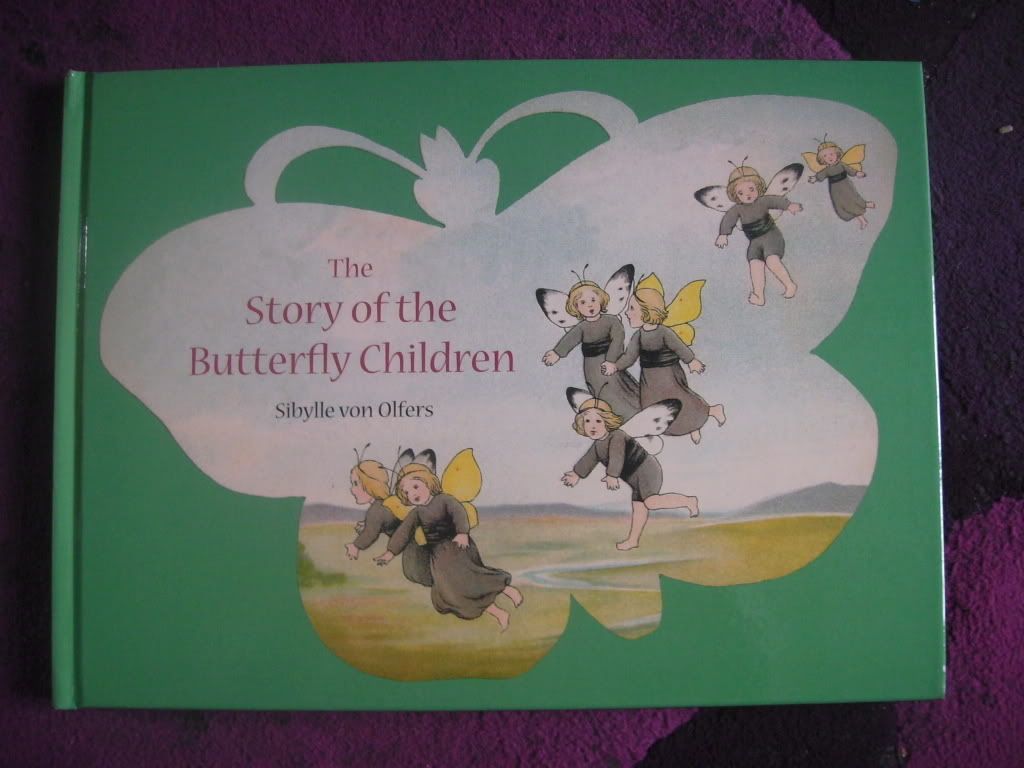 The illustrations are perfect and the theme is just wonderful for all through spring and summer (there's always a butterfly theme around here anyway lol). I wish I'd got this one sooner as I like it much better than the Story of the Wind Children.
As usual with these typically Waldorf-y stories, the lovely pictures are really the most important thing. The story is more sound in this than many (many) others, but I still find myself telling more from the pictures and editing the style and grammar of the language as I go... I think these particular ones are old rather than translations, but anyhow!
If you already have the Story of the Root children and Pele's New Suit, this should definately be your next Waldorf book purchase.