Our winter book selection came out on Monday. So here we have the biggest ever book sharing over-share for your midweek enjoyment. New winter books collected through the year to surprise my girlies: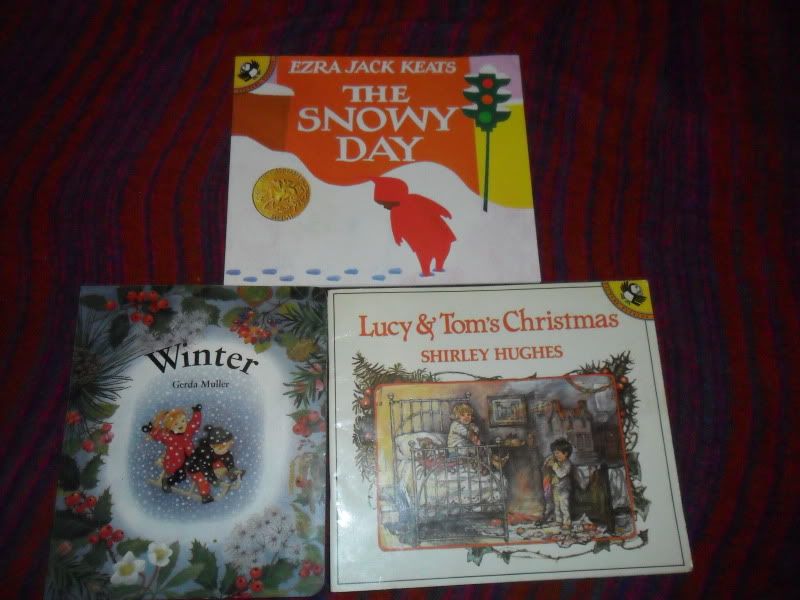 A selection of our favorite winter/Christmas books: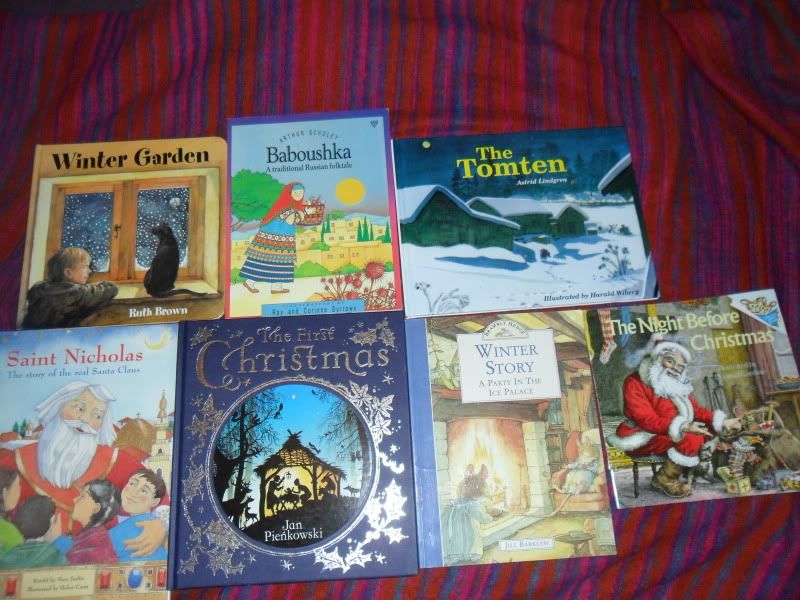 Shelf full:
And the Season Table with the collapsed pumpkins and crumbling leaves removed, and frosty touches added: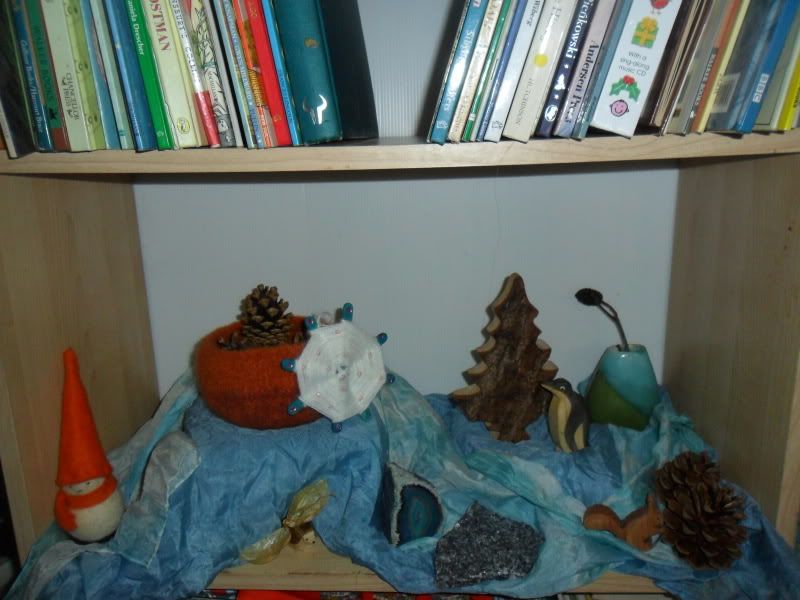 Normally I'm trying to cling on to Autumn as long as I possibly can, but somehow not so this year. Welcome, welcome, Winter. Though please go away and leave me alone, freezing rain, I have a lot of washing to get done!