Another fabulous family weekend, sharing and chatting and crafting and madness and mess and mayhem and fun. :)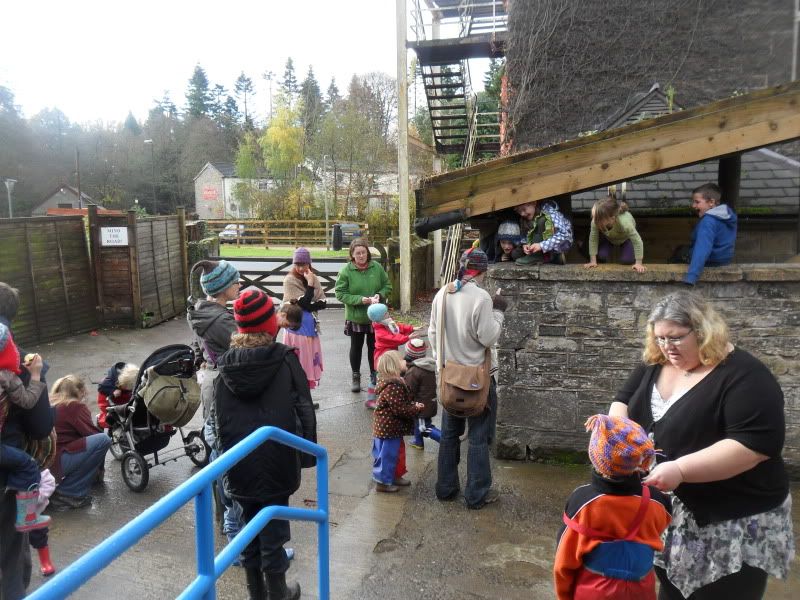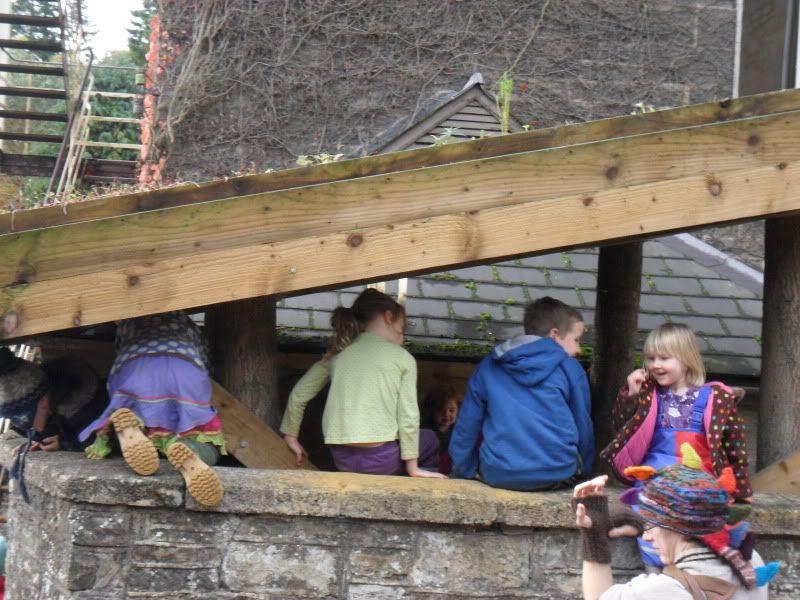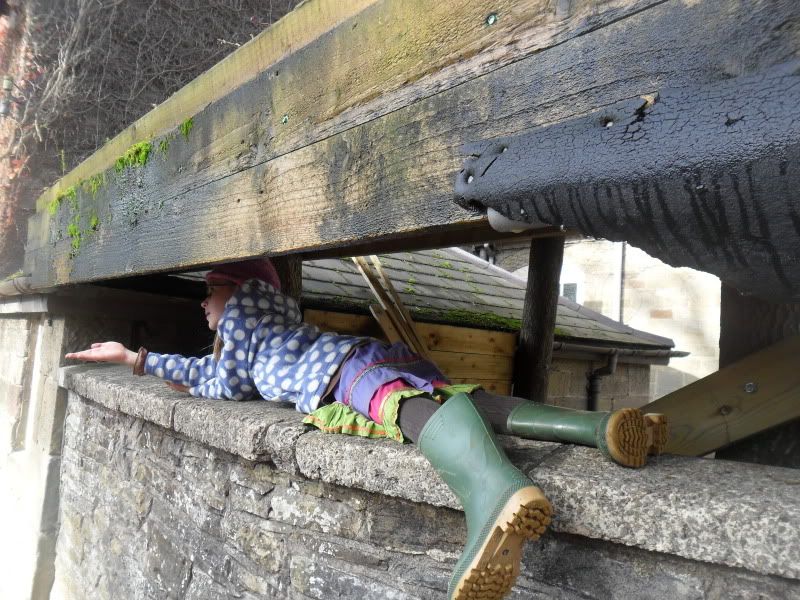 This photo of Leni may just be my favorite of the whole weekend. Gorgeousness!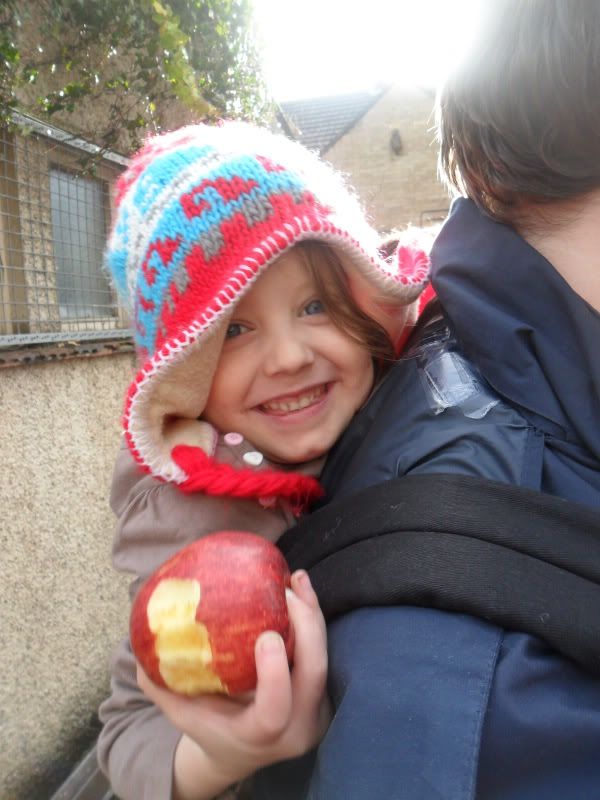 Our walk in the spectacular Forest of Dean... Nothiug like wandering in the woods at this time of year! Rowan kept shouting "Totoyo" [Totoro] she is a funny baby.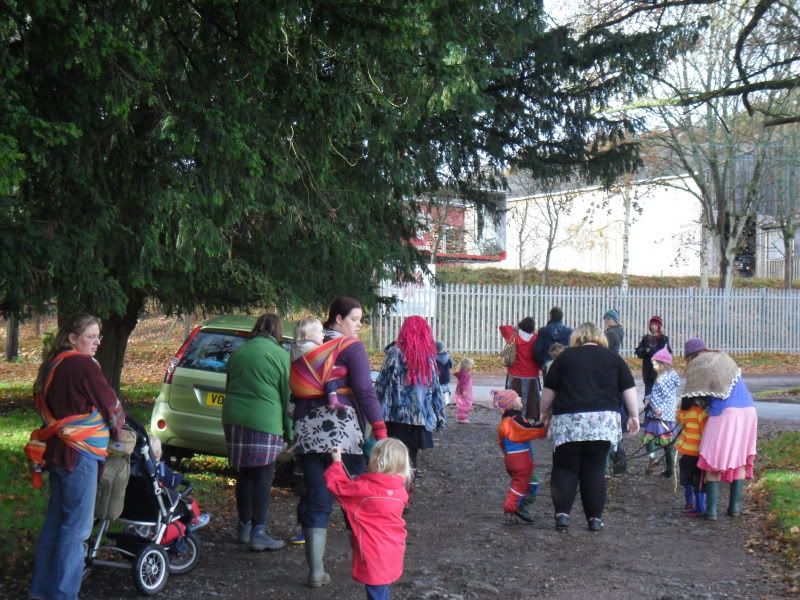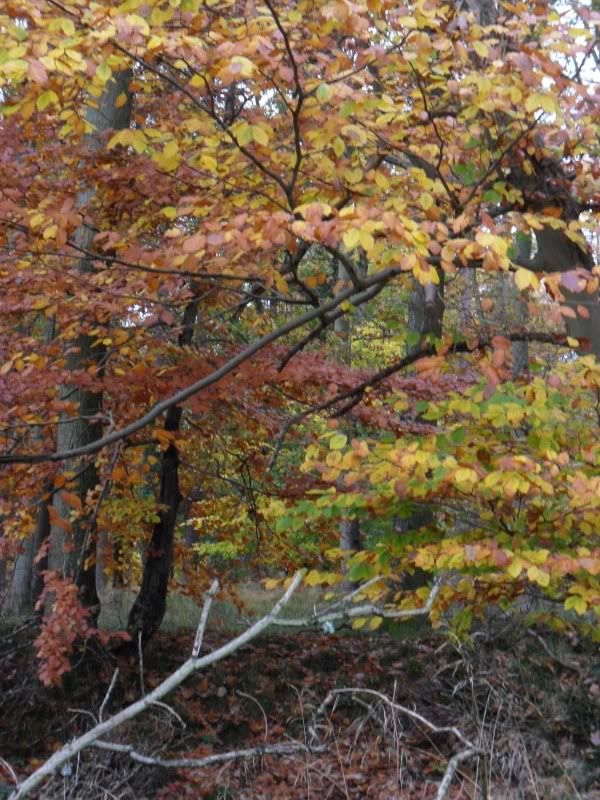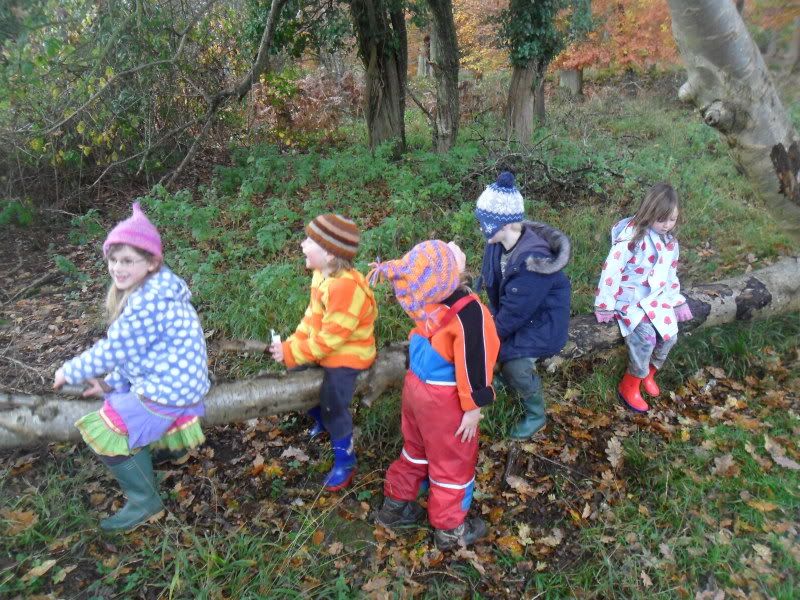 I think I just have to let these pictures speak for themselves. *giggle*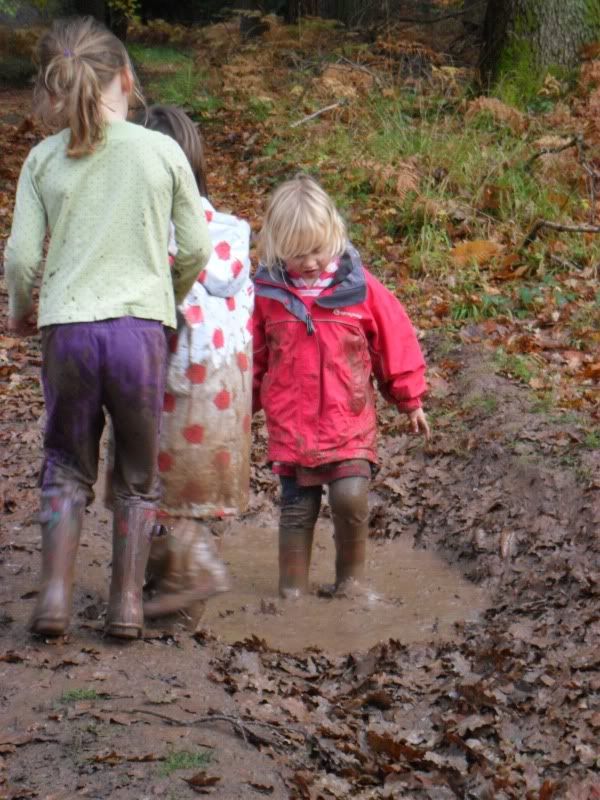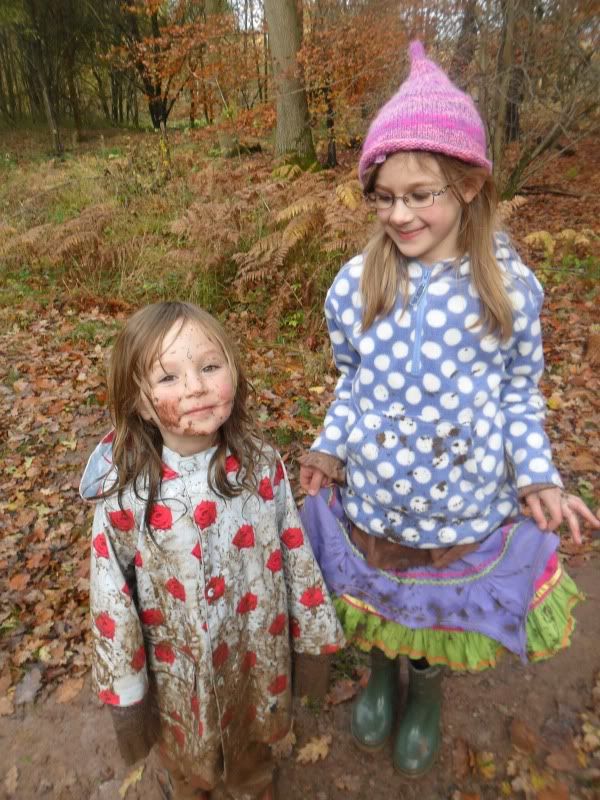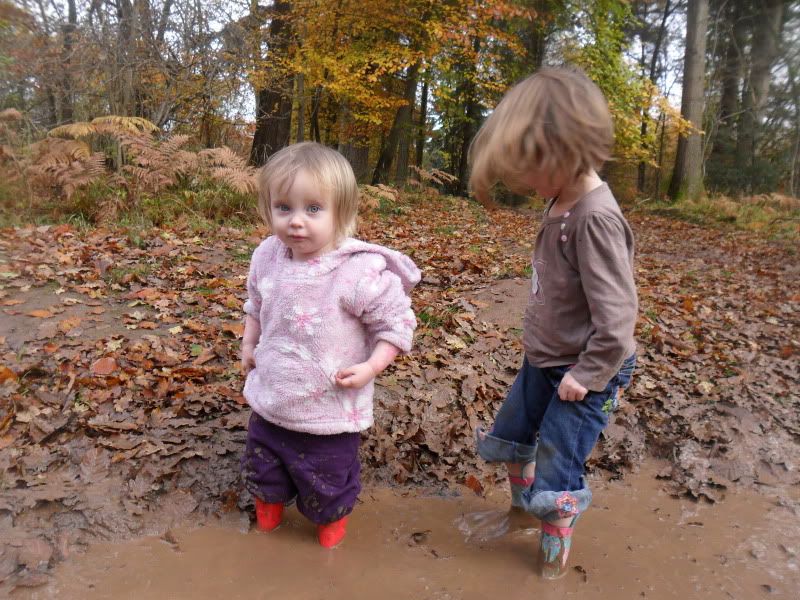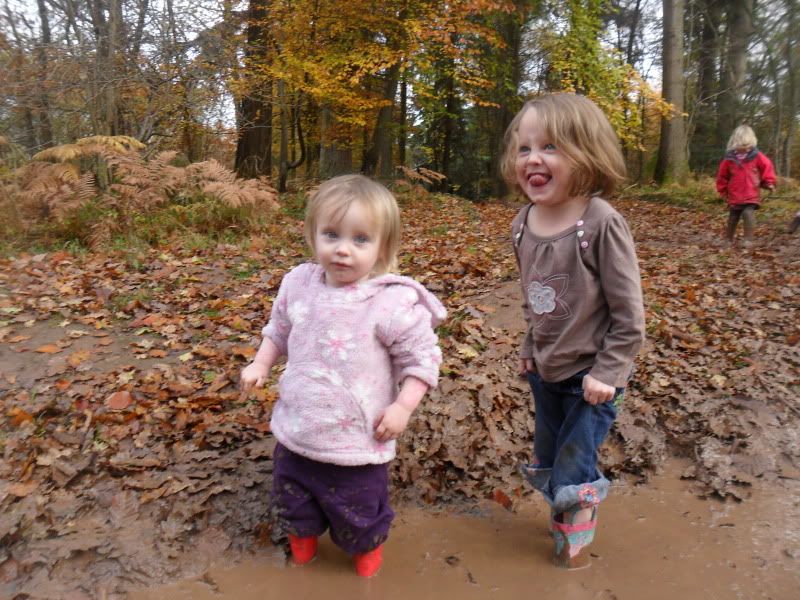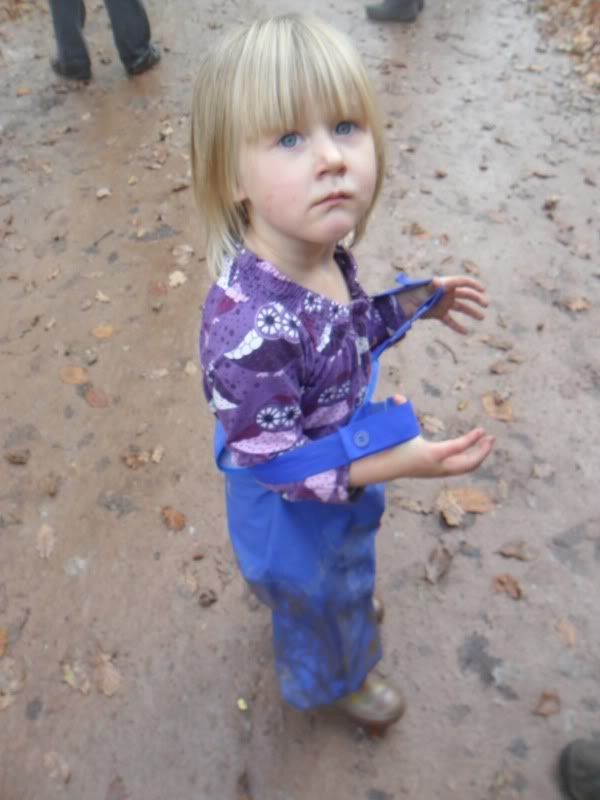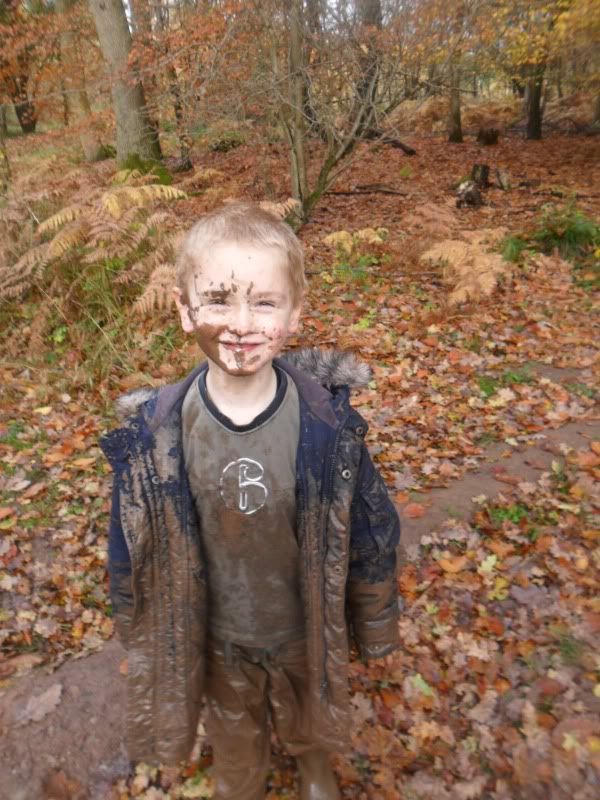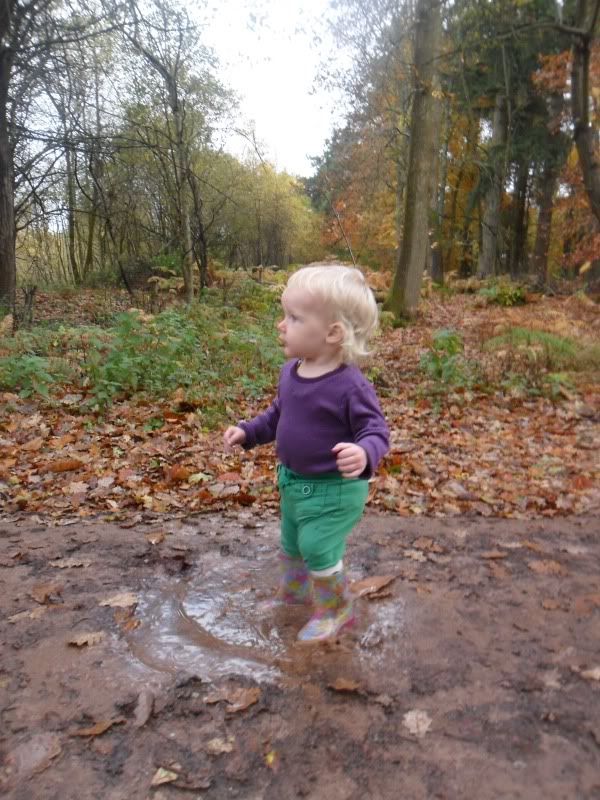 Rowan demanded her waterproof suit off because she was too hot, and then turned around to run to me because a car was coming along the road (she freaks out at cars nearby even though she was already well out of the way) and fell face first into the biggest puddle. Being the supportive loving mummy that I am, I took pictures of her unhappy stickiness before cleaning her off and changing her into dry clothes.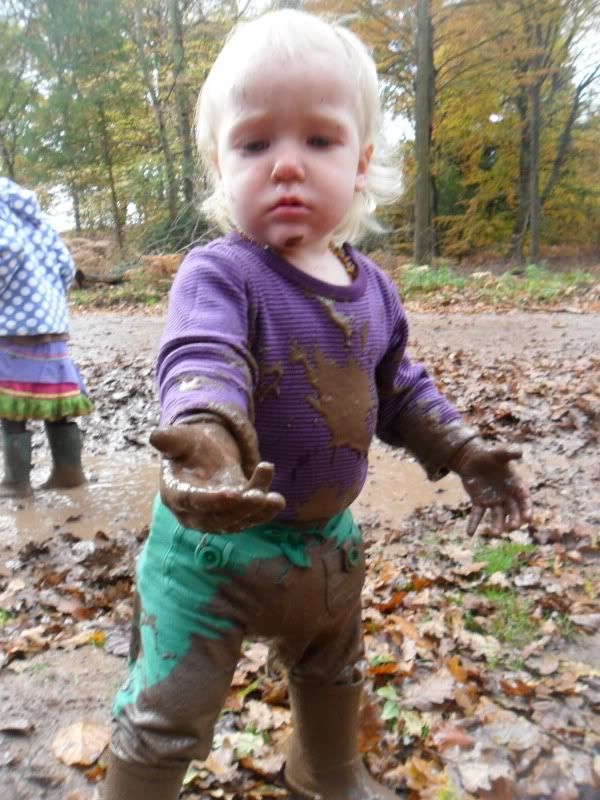 I was a bit tired and snappy this weekjend really, poor DH got the brunt of it, but all I can say is thank goodness I got to have a tired snappy weekend somewhere the children could roam freely and nobody expected anything of me. It's a blessing to have friends I can relax around so thoroughly, and I never want to come home from these meets - but alas I think if it was more than a weekend I would have to persuade the children that sleep is their friend. Ours were very nearly the last people in bed both evenings. ;)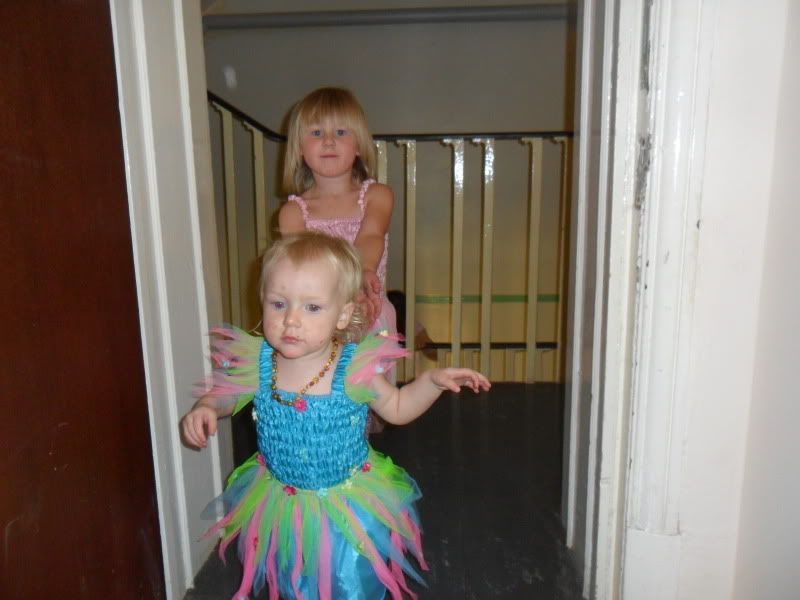 One last dance around the hall while the grown-ups got ready to go home...
And a detour on the way home allowed us to drop in on more lovely friends, and meet their not-so-new beautiful daughter Cerys. :)