Home made mince pies!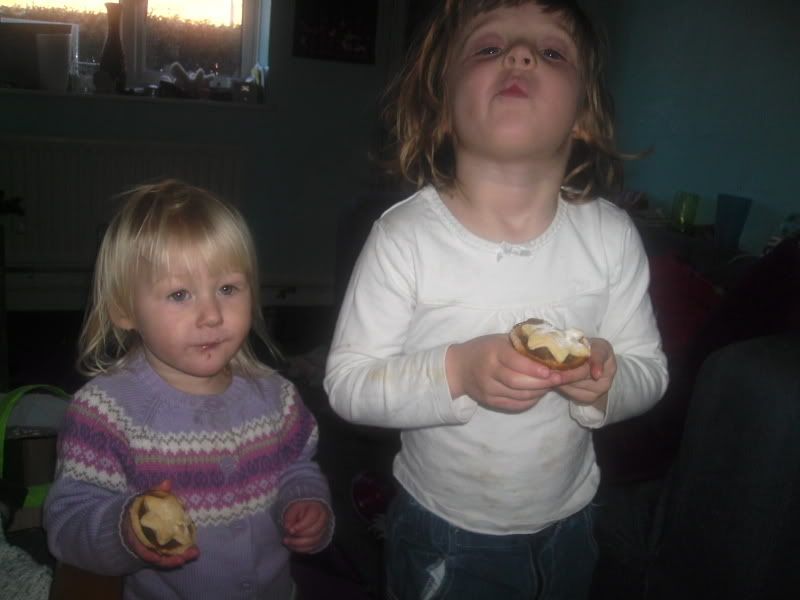 You may *just* be able to see in this picture, Jenna has conjunctivitis. The doctor can't see us for another three days, so no antibiotics for her, and it looks like we're going to miss out on her friend's birthday party on Saturday. It always all comes at once, doesn't it? Morgan has been rubbing *her* eyes today too, further confirming my diagnosis.
The silly thing is, we could be seen today IF we went to the drop-in centre. Which has a lovely big soft play area in the corner and a very horrible crowded waiting room. Now I can stand the waiting room, but there's no way I can keep them both off the play equipment, and it just isn't fair to spread this to all those children. I don't get it - it seems like some mad sort of torture to put a lovely big play area in when chances are most of the children who are in an emergancy waiting area in the first place are probably ill and quite possibly contagious!
Plan for today: Make bread, wet-felt some hanging ornaments for friends, wait in for the post (I'm expecting candles and essential oils, yay).